Small Business Administration: Steps Needed to Address COVID-19 Loans' Susceptibility to Fraud - Government Accountability Office
---
Small Business Administration: Steps Needed to Address COVID-19 Loans' Susceptibility to Fraud - Government Accountability Office
Posted: 25 Mar 2021 09:15 AM PDT
What GAO Found
In April 2020, the Small Business Administration (SBA) quickly implemented the Paycheck Protection Program (PPP) and expedited the processing of Economic Injury Disaster Loans (EIDL) and a new EIDL advance program. These important programs have helped businesses survive during the very challenging COVID-19 pandemic. In an effort to move quickly on these initiatives, SBA put limited internal controls in place, leaving both programs susceptible to fraud. GAO found the following:
PPP oversight. Given the immediate need for PPP loans, SBA implemented limited safeguards for approving PPP loans. Because ongoing oversight is crucial, GAO recommended in June 2020 that SBA develop plans to assess PPP risks. SBA has since developed plans to review PPP loans and has recently provided us detailed information about its oversight process.
Analysis of EIDL data. GAO reported in January 2021 that SBA had provided about 5,000 advances totaling about $26 million and approved at least 3,000 loans totaling about $156 million to potentially ineligible businesses. Therefore, GAO recommended that SBA conduct portfolio-level analysis to detect potentially ineligible applications.
Assessment of fraud risks. Although SBA has taken some steps to mitigate fraud risks to PPP and EIDL, such as conducting PPP loan reviews and implementing new EIDL controls, the agency has not yet conducted a formal fraud risk assessment for either program.
Suspicious activity reports. From April through October 2020, financial institutions filed more than 21,000 suspicious activity reports related to PPP. From May through October 2020, financial institutions filed more than 20,000 such reports related to EIDL. These reports identified suspicious activity, such as indicators of identity theft and the rapid movement of funds.
Department of Justice charges. From May 2020 through February 2021, the Department of Justice publicly announced charges in over 100 fraud-related cases associated with PPP loans and 30 fraud-related cases associated with EIDL loans. The charges include bank and wire fraud, making false statements, identity theft, and money laundering.
SBA Office of Inspector General. The SBA Office of Inspector General (OIG) received over 70,000 hotline complaints related to CARES Act programs, including PPP and EIDL, compared to the 700 to 800 it typically receives in a year. In October 2020, the OIG reported that its initial review revealed strong indicators of widespread potential fraud in the EIDL program. The OIG and other law enforcement agencies had seized over $450 million from over 15,000 fraudulent EIDL loans, according to the report.
Financial statement audit. In December 2020, SBA's independent financial statement auditor issued a disclaimer of opinion on SBA's fiscal year 2020 consolidated financial statements because SBA could not provide adequate documentation to support a significant number of transactions and account balances related to PPP and EIDL.
Why GAO Did This Study
SBA has made or guaranteed more than 17 million loans and grants through PPP and the EIDL program, providing about $910 billion to help small businesses adversely affected by COVID-19. PPP provides potentially forgivable loans to small businesses, and EIDL provides low-interest loans of up to $2 million for operating and other expenses as well as advances (grants). However, the speed with which SBA implemented the programs left them susceptible to fraud. Given these concerns, GAO added these emergency loan programs to its High-Risk List in March 2021.
This testimony discusses fraud risks associated with PPP and the EIDL program. It is based largely on GAO's June 2020 - January 2021 reports on the federal response, including by SBA, to the economic downturn caused by COVID-19 (GAO-20-625, GAO-20-701, GAO-21- 191, GAO-21-265) . For those reports, GAO reviewed SBA documentation and OIG reports; analyzed SBA data; and interviewed officials from SBA and the Department of the Treasury.
New SBA head plans changes at agency; focus now is COVID-19 - The Associated Press
Posted: 22 Mar 2021 12:00 AM PDT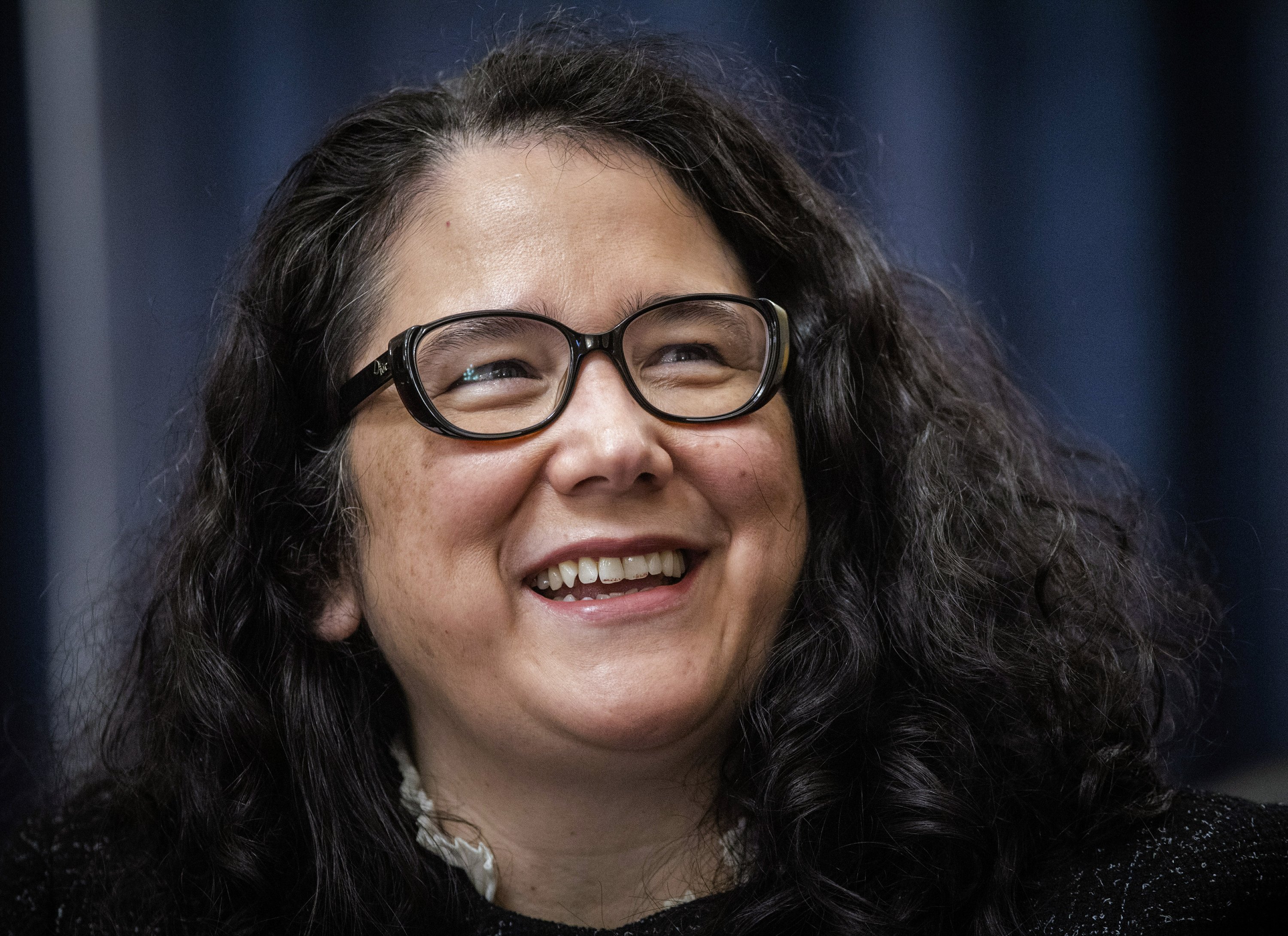 NEW YORK (AP) — The new head of the Small Business Administration says she expects to make changes at the agency that she says will enable it to further help small companies devastated by the COVID-19 pandemic.
In an interview with The Associated Press on Friday, two days after she was sworn in, Isabella Casillas Guzman said her immediate focus is implementing the small business provisions in the $1.9 trillion coronavirus rescue package President Joseph Biden signed into law last week.
The country has lost 400,000 businesses since the start of the pandemic, Guzman said, warning that "many more are at risk."
Guzman expects small business provisions in the rescue package to help, including $10 billion to support state lending to companies, and $100 million for a new program called Community Navigator aimed at giving education and advice to struggling business owners. But, she said, more vaccinations against the coronavirus and the $1,400 stimulus payments millions of Americans are receiving will also ultimately aid business by helping the economy recover.
Those are indirect aid programs. The rescue package also included direct help in the form of additional money for the Paycheck Protection Program and more than $28 billion in grants for restaurants hammered by government-ordered shutdowns during the virus outbreak.
Guzman already knows how the SBA operates, having been a deputy chief of staff at the agency during the Obama administration.
"We'll be looking at our overall programs to see a path forward for small businesses," she said. Guzman acknowledged that the SBA's role has changed dramatically as a result of the pandemic; she said the agency has gotten attention it never had in the past.
The SBA's lending focus over the past year has been the PPP, which has approved nearly 8 million loans worth more than $700 billion. Before the pandemic, the agency's main lending vehicles were its 7(a) and 504 programs that owners turned to for loans to start and build their businesses. Those traditional lending programs may see some changes, Guzman said.
The administrator's agenda also includes improving SBA technology to make it more accessible to businesses; she noted that many businesses adopted or upgraded their technology in order to survive the virus outbreak.
"We just need to ensure that we've modernized the SBA," she said.
The SBA plans to use Community Navigator to gather information to help it determine what changes it needs to make, Guzman said. The program is aimed at working with community financial institutions and SBA-sponsored Small Business Development Centers to help struggling and disadvantaged businesses.
"That will provide us with a strong feedback loop from small businesses about what their needs are," Guzman said.
Before coming to the SBA, Guzman also served as director of California's Office of the Small Business Advocate. She has held positions at companies including ProAmerica Bank, a commercial bank in California, and GovContractPros, a consulting firm based in Chevy Chase, Maryland, that she co-founded.