SBA Updates Interest Rates; Seeks To Widen Eligibility For Small Businesses - Rockland County Business Journal
---
SBA Updates Interest Rates; Seeks To Widen Eligibility For Small Businesses - Rockland County Business Journal
Posted: 20 Nov 2020 07:54 AM PST
Small Businesses Can Now Apply For 504 Loans At Low-Interest Rates
The U.S. Small Business Administration has updated its interest rates for the 504 Loan Program offered by Certified Development Companies (CDC) — a welcome update for small businesses strapped for cash while the uncertainties of the coronavirus pandemic continue to plague the economy.
The program offers 10, 20, and 25-year interest rates at 2.231 percent, 2.364 percent, and 2.399 percent, respectively. Small businesses can apply now.
"These are very encouraging terms and very supportive of our nation's goal to bounce-back from COVID-19," said William Manger, SBA Chief of Staff and Associate Administrator for the Office of Capital Access. "The longer terms and now lowest interest rates support and encourage entrepreneurs to step outside of the box and look at real investments."
Partnered with the SBA are the CDCs, which are the driving force behind the 504 Loan Program. See SBA's 504 Loan Program factsheet for more information on how to expand your business real estate or improve your working capital.
The 504 Loan Program is an SBA business loan program authorized under Title V of the Small Business Investment Act of 1958, 15 U.S.C. 695 et seq.  The core mission of the 504 Loan Program is to provide long-term financing to small businesses for the purchase or improvement of land, buildings, and major equipment, to facilitate the creation or retention of jobs, and to support local economic development.
For questions about the 504 Loan Program, please contact your local SBA District office

In Other News
SBA Proposes Small Business Size Standard Revisions in Three Industrial Sectors; Change Targeted at Increasing Eligibility for Contracting & Loan Programs
Public comments are due January 12.
The U.S. Small Business Administration is seeking public comments on a proposed rule that would revise the small business size standards for businesses in three North American Industrial Classification System (NAICS) sectors to increase small business eligibility for SBA's loan and contracting programs.
Comments may be submitted on this proposed rule on or before Jan. 12, 2021 at www.regulations.gov, using the following RIN number: RIN 3245-AG91. You may also comment by mail to Khem R. Sharma, Chief, Size Standards Division, 409 3rd Street SW, Mail Code 6530, Washington, D.C., 20416.
The NAICS sectors reviewed in the proposed rule are: Professional, Scientific and Technical Services; Management of Companies and Enterprises; and Administrative and Support and Waste Management and Remediation Services.  SBA proposes to increase size standards for 46 industries in those sectors.

SBA estimates that about 2,600 additional firms in these three sectors will become eligible for SBA's programs under the revised size standards, if adopted.
The proposed rule is part of a five-year comprehensive review of small business size standards, as required under the Small Business Jobs Act of 2010.  The proposed revisions reflect changes in industry and federal marketplace conditions and SBA's policy position under the current economic situation due to the COVID-19 pandemic.  In response to the pandemic, SBA is retaining current size standards where data suggests that size standards should be lowered.
As part of the ongoing review of all size standards, SBA considers the structural characteristics of individual industries, including average firm size, the degree of competition, and federal government contracting trends.  This ensures that small business size standards reflect current economic conditions in those industries.  The proposed revisions to the size standards in these sectors will enable more small businesses to retain their small business status, provide federal agencies a larger pool of small businesses to choose from for small business procurement opportunities and help eligible small businesses benefit from SBA's loan programs.
An SBA-issued White Paper entitled, "SBA'S Size Standards Methodology," which explains how SBA establishes, reviews and modifies its receipts-based and employee-based small business size standards, can be viewed at http://www.sba.gov/size.
For more information about SBA's revisions to its small business size standards, visit "announcements about updating size standards" at http://www.sba.gov/size.
Small Business Banking Drives VC As New FinTechs Emerge - pymnts.com
Posted: 20 Nov 2020 05:00 AM PST
This week's B2B venture capital roundup includes a slew of seed funding rounds for some of the newest B2B FinTechs on the market. Small business banking was a clear winner this week, but it was a FinTech that enables B2B Software-as-a-Service companies to manage revenue that earned the top spot with a $68 million investment round. PYMNTS rounds up the latest VC funding below totaling $84.6 million in backing.
Briqpay
Launched by veterans from Klarna and Bambora, Briqpay has commenced operations as a new FinTech providing B2B eCommerce solutions with a focus on optimizing the B2B buyer experience. The company said in a blog post that it has also closed a funding round led by 31 Atlantic, while Voi CEO and Co-Founder Fredrik Hjelm, Luxor Capital CEO and Founder Christian Leone, Boosted Commerce Founder Charlie Chanaratsopon and other investors also participated. Briqpay said it raised about $730,000 and noted that the funding will fuel the company's offering of integration with existing B2B eCommerce solutions that allow sellers to offer choice in payment method for their business clients across borders. The company also operates an analytics dashboard for sellers to understand customer behavior.
Juni
The $2.37 million seed round funding for Juni was announced this week as the company positions itself as a banking service provider for digital entrepreneurs in the eCommerce and marketing arenas. The company revealed the new funding was led by Cherry Ventures, while several angel investors also participated, according to a Juni blog post. The funding comes as the FinTech startup readies to launch its B2B eCommerce platform to the market, which will include a debit card, cash flow management, invoicing and reconciliation, and liquidity management capabilities.
Stanhope Financial Group
Another small business banking FinTech new to the scene is Stanhope Financial Group, which this week announced a $3.5 million seed round for its technology. The company is focusing on middle-market businesses with its banking solutions that include foreign exchange payments, treasury services and financing, with Stanhope noting that it will offer its own business-to-business (B2B) payments capabilities. The Ireland-based company did not reveal who provided the funding, though noted it will use the investment to launch subsidiaries in Dubai to service clients across the United Arab Emirates, Asia and Africa.
Kuda
Kuda is putting Nigeria's B2B FinTech scene in the spotlight with a $10 million funding round announced this week. The company is yet another in this week's VC roundup focusing on small business banking technology, delivering a mobile-first experience for small and medium-sized businesses (SMBs). The investment marks Africa's largest-ever seed round, according to TechCrunch reports, and was led by Target Global. Entrée Capital and SBI Investment also participated, reports noted, as did FinTech founders and angel investors. Kuda plans to use the investment to gear up for the launch of its formal small business product in the first quarter of next year.
Paddle
While small business banking was undoubtedly the star of this week's B2B venture capital roundup, the top investment spot lands at Paddle, a company that streamlines revenue collection and management for B2B Software-as-a-Service companies. The firm revealed in a recent press release that it raised $68 million in Series C funding for its technology that helps B2B SaaS firms acquire customers, retain existing clients, and manage recurring revenue and related workflows including payments, tax and subscription management. In a statement, CEO and Co-Founder Christian Owens said that the investment will fuel the company's growth for the months and years ahead, with the U.K. company noting that it plans to expand in the U.S. and other markets. Funding will also be used to invest in expanding its product, engineering and marketing teams.
MSU, Mississippi Small Business Development Center partner to provide cybersecurity resources, support - Mississippi State Newsroom
Posted: 20 Nov 2020 06:39 AM PST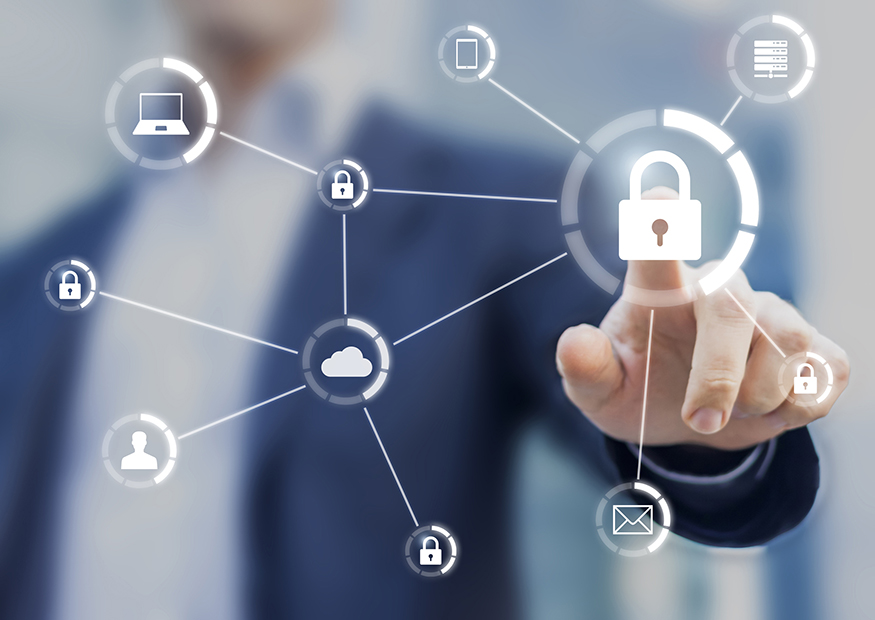 Contact: James Carskadon
STARKVILLE, Miss.—With more small businesses moving parts of their sales and operations online, a new initiative from Mississippi State and the Mississippi Small Business Development Center is providing cybersecurity resources and support to the state's business owners.
The MSU Small Business Development Center Cybersecurity project brings together the resources of the university's Small Business Development Center and MSU's Center for Cyber Innovation to give business owners the information they need to make cost-effective cybersecurity decisions.
"MSU has a long history of supporting Mississippi small businesses and a reputation as a national leader in cybersecurity," said MSU College of Business Dean Sharon Oswald. "I am incredibly proud that we can merge these two areas and create an invaluable resource for our state. The pandemic has underscored the increasing technology and cybersecurity demands many small businesses are facing, often with limited resources to address these issues. By providing this free resource, MSU and the Mississippi Small Business Development Center are helping our small businesses remain competitive in today's business environment."
The Mississippi Small Business Development Center, housed at the University of Mississippi, is funding the project with federal CARES Act resources. The project will help businesses implement ways to secure their intellectual property, protect customer information and sales, and establish secure work environments for teleworking and business operations.
"The Mississippi SBDC is very excited to collaborate with MSU to bring cyber security services to the small businesses and entrepreneurs of our state," said Sharon Nichols, State Director of the MS-SBDC. "At a time when all businesses have been put on a fast track to find an online presence due to Covid-19, having this very high level of support and training is an absolute game changer for Mississippi business owners."
Chip Templeton, director of the MSU Small Business Development Center, will serve as the team lead for the initiative. In his current role, Templeton oversees a team that provides no-cost counseling to business owners in a 10-county footprint. The new cybersecurity resources and training will be available to business owners across the state.
"We want to make sure the smallest business understands the importance of cybersecurity before it is impacted by a data breach," Templeton said. "In addition to the trainings, we can provide individual counseling where we can help with anything that gives the business owner heartburn on how to put it into action."
Recognized nationally for its cybersecurity research, MSU is one of only a few schools in the U.S. to hold all three of the National Security Agency's centers of academic excellence credentials: CAE-Cyber Defense Education, CAE-Cyber Defense Research, and CAE-Cyber Operations. Several academic units at MSU manage programs and teach classes with an emphasis on cybersecurity, including the James Worth Bagley College of Engineering and the College of Business.
MSU's Center for Cyber Innovation researches, prototypes and delivers cutting-edge cyber services to support global national security, homeland security and peacekeeping operations.
Drew Hamilton, director of the Center for Cyber Innovation, said federal agencies, particularly the Department of Defense, are increasingly requiring contractors to meet specific cybersecurity specifications through the Cybersecurity Maturity Model Certification. Additionally, the Department of Commerce's National Institute for Standards and Technology provides guidelines for protecting "controlled unclassified" information, which includes items such as trade secrets and a customer's social security number. Hamilton said meeting these standards, which are outlined in the MSU-led training, helps businesses remain secure and can reduce liability.
"We're looking at ways for small businesses to reduce the costs of meeting these standards," Hamilton said. "The reality is, it's not just a technical problem. You have to look at cost-benefit analysis and risk management. If you're a small business and you make a huge investment in cybersecurity, but you invest in the wrong thing, you're actually less secure because now you have less money to deal with new threats."
For more on the MSU SBDC Cybersecurity initiative, visit www.cci.msstate.edu/msu-scs.
Apple announces App Store Small Business Program - Apple Newsroom
Posted: 18 Nov 2020 03:03 AM PST
"Small businesses are the backbone of our global economy and the beating heart of innovation and opportunity in communities around the world. We're launching this program to help small business owners write the next chapter of creativity and prosperity on the App Store, and to build the kind of quality apps our customers love," said Tim Cook, Apple's CEO. "The App Store has been an engine of economic growth like none other, creating millions of new jobs and a pathway to entrepreneurship accessible to anyone with a great idea. Our new program carries that progress forward — helping developers fund their small businesses, take risks on new ideas, expand their teams, and continue to make apps that enrich people's lives."
While the comprehensive details will be released in early December, the essentials of the program's participation criteria are easy and streamlined:
Existing developers who made up to $1 million in 2020 for all of their apps, as well as developers new to the App Store, can qualify for the program and the reduced commission. 
If a participating developer surpasses the $1 million threshold, the standard commission rate will apply for the remainder of the year. 
If a developer's business falls below the $1 million threshold in a future calendar year, they can requalify for the 15 percent commission the year after.
The App Store's standard commission rate of 30 percent remains in place for apps selling digital goods and services and making more than $1 million in proceeds, defined as a developer's post-commission earnings. Earlier this year, an independent study by the Analysis Group found that Apple's commission structure is in the mainstream for app distribution and gaming platforms.
Small business owners will continue to benefit from Apple's unparalleled suite of developer tools — including development applications, programming languages, a secure payment interface, and more than 250,000 essential software building blocks called APIs. Apple is committed to giving developers the tools to turn their brightest ideas into apps that change the world. Tools like HealthKit give engineers secure access to user health data, ARKit empowers developers to explore new frontiers of augmented reality, and Core ML harnesses the speed and intelligence of machine learning to help developers build powerful features with just a few lines of code.

Small Business Success Expert and Coach Sam Cibrone: Five Myths That Make Starting a Business in 2020 Feel Impossible - PRNewswire
Posted: 20 Nov 2020 05:39 AM PST
ST. PETE BEACH, Fla., Nov. 20, 2020 /PRNewswire/ -- For many entrepreneurs, the last year may have thrown a wrench into their growth plans, or scared them off from starting a small business entirely, but opportunities still abound for entrepreneurs able and willing to find where they can make an impact.
That's the advice of entrepreneurial success coach and small business magnate Sam Cibrone, author of the book Cracking the Startup Code: 5 Myths of Starting or Growing a Small Business (2020, Indie Books International).
"Even through a crisis like COVID-19, you can endure a changing environment successfully. I know you can start a great small business," said Cibrone. "Too many people talk about the negative sides of doing so. People with negative mindsets fail in business. Avoid the negative influences out there."
In addition to being a multi-time coach of the year for collegiate sports, Cibrone is a business owner, business coach, and speaker. As a business professional, he has spent the last 23 years starting and growing small businesses. Cibrone has started and grown five successful small businesses and has coached four companies in business growth.
In his book, Cibrone discusses the five myths he's discovered that aspiring small business owners must debunk to achieve the right outlook and strategy for success. Using examples from his multiple business, Cibrone discusses how small business strategies can change to adapt to the challenges of COVID-19 and other pitfalls, and offers advice to alleviate the uncertainty and fear that comes with venturing into a new business.
"I surveyed many people who wanted to start a small business about what was holding them back and found 90 percent of the responses had something to do with fear," said Cibrone. "That included fear of the unknown, failure, potential loss of money, lack of resources, incompetency, enormous workload, and the list goes on and on. I wrote this book for these people."
Cibrone's practical, prudent, and thoughtful advice can help aspiring business owners take every step strategically. Below is an excerpt of five tips for reducing initial investment and operating costs in a business' first few years.
List your top ten initial costs to start your business, then prioritize them. (Which are truly necessary?)
List the three mandatory expenses and how you will resourcefully cut costs. (Reducing your biggest known expenses will have the most impact).
Explain how you will acquire income while slowly growing your business. (Investment? Keeping your day job for the first year?)
List three ways your customer service will be better than other companies. (If you're not better than the rest, why are you doing this?)
Explain the key elements in your strategic plan. (Make every move with this plan in mind!)
Cibrone adds that building a value system and making a strategic plan around those values is a solid framework to make small businesses more resilient in these volatile times. If your business is focused on fulfilling a customer's actual needs, it will find success.
About Indie Books International
Indie Books International (www.indiebooksintl.com) was founded in 2014 in Oceanside, California by two best-selling business authors. Since then the company has released more than 100 titles. Similar to indie film companies and indie music labels, the mission of Indie Books International is to serve as an independent publishing alternative to help business thought leaders create impact and influence.
Media Contact
Henry DeVries
[email protected]
619-540-3031
SOURCE Sam Cibrone
Related Links