American Express Has A 'Stimulus Package' For Independent Retailers: It's Small Business Saturday - Forbes
---
American Express Has A 'Stimulus Package' For Independent Retailers: It's Small Business Saturday - Forbes
Posted: 21 Nov 2020 02:00 AM PST
Small independent retailers are "doomed," said CNBC's Jim Cramer this week. The failure of Congress and the President to pass a second stimulus package puts retail further into the hands of large retailers, like Walmart, Target, Costco, Home Depot, Lowe's and Amazon."
"These companies have picked up a giant amount of allegiance…These companies have wiped out a lot of smaller companies because there's no stimulus," he said, leaving Main Streets across the country full of "empty storefronts."
But when government fails, private enterprise often picks up the pieces and that is just what American Express AXP is doing with its bigger and better than ever Small Business Saturday on November 28.
And this year, Small Business Saturday is just the kickoff of a much larger Shop Small campaign to support small businesses throughout the year and shine the spotlight on how much they contribute to their customers and communities.
"Small Business Saturday started ten years ago to help small businesses come out of the Great Recession," explains Colleen Taylor, president of merchant services at American Express.
"Back then, we thought that was the worst thing that could ever happen to us, but 10 years later, here comes the pandemic. We started planning early in the year to not just make Small Business Saturday a huge one-day success but to encourage people to shop small throughout the whole season," she continues.
American Express has committed more than $200 million to its Shop Small campaign this year and has organized the support of 100 large companies to provide special offers and services to their small business colleagues. The program is called Stand for Small, and it lets small businesses know that big companies, like AT&T, Amazon, Best Buy BBY , BJs, IBM IBM and Dell, have their backs.
"We are all part of a larger ecosystem. It wasn't hard for us to convince these companies to join us in this effort. They recognize that it's the right thing to do and it's good business too," Taylor shares.
American Express has also incentivized its card members to Shop Small this year, "essentially giving card members additional dollars to shop at small businesses," she adds.
Even before the pandemic, but most especially after it, everyone recognizes the essential role small businesses play in their communities. An American Express economic study found that 67 cents of every $1 spent at a small business stays in the local community.
And nearly 90% of the 1,000+ consumers surveyed by the company in late October said they feel a personal commitment to support small businesses because of the impact of the pandemic.
They recognize that small businesses are owned by their friends and neighbors and employ them too. Some 95% of consumers believe that supporting small businesses unites their community, something desperately needed after this tumultuous year.
To help drive more customers to small businesses, the Shop Small campaign is encouraging people to put a stamp of approval on their favorite places through social media using a #ShopSmall hashtag.
The company estimates these social media endorsements could add up to $197 billion in value to small businesses. Some 80% of the 500 small business owners surveyed find that positive feedback on social media is a significant driver of business, and some 90% of consumers say they are more likely to shop at a small business that friends recommend.
As important as Small Business Saturday is for America's Main Streets – last year it generated a record $19.6 billion is spending – this year American Express wants to turn Shop Small into a social movement to help not just small businesses but the economy at large. The Small Business Administration estimates about 44% of the nation's economy depends upon them.
"Small businesses have been so innovative this year, pivoting to respond to what their customers needed during the pandemic, whether it was curbside pickup, home delivery or getting into e-commerce," Taylor says, noting that 78% also took steps to support their communities by volunteering their time and donating goods and services to local causes.
"There is no one more resilient than the small business owner. If we can support them this season, then they will have the fortitude and wherewithal to make it through 2021," she concludes.
Small Business Saturday is next week—here's how you can give back to local businesses - CNBC
Posted: 20 Nov 2020 12:52 PM PST
While major retailers like Amazon and Target are running month-long holiday deals, you should consider paying it forward and shopping small for gifts this year since your spending can make a big difference for a small business owner.
Roughly three in four (75%) small business owners have said that they need holiday spending to return to normal in order to stay in business in 2021, and almost half (46%) expressed the need for above average spending, according to the American Express Shop Small Impact study.
Thankfully, there are simple actions you can take to support local businesses, such as participating in Amex's 11th-annual Small Business Saturday®, which falls on November 28 this year.
Purchasing gifts from a local shop is more important than ever since many businesses were shuttered this year due to the coronavirus and lost sales.
In order to remain open during the pandemic, the majority (92%) of small business owners have pivoted how they do business, including:
Selling on social: 38%
Using a third-party platform: 28%
Introducing curbside pickup: 46%
Offering contactless delivery: 40%
Not only do these changes help keep their businesses afloat, but they also make your shopping experience easier and safer.
If you shop in-store this holiday season, consider using contactless payments whenever it's an option. That can include adding your card to a mobile wallet like Apple Pay, or use a credit card with contactless capabilities. American Express cards have contactless capability, such as the Blue Cash Preferred® Card from American Express and the American Express® Gold Card.
To start shopping small, visit the Shop Small Map to locate small businesses in your area.
You can even help local businesses without spending anything and opting to post on social media. The study found that the majority of (78%) small business owners say that positive feedback on social media is a significant driver of business and that endorsements on social media may be worth as much as an estimated $197 billion for the U.S. small business economy.
So the next time you plan on shopping, consider visiting your local business — whether that's online, in-person or through contactless services — and sharing your experience on social media. These simple actions can help local shops bounce back and stay in business through the new year.
Editorial Note: Opinions, analyses, reviews or recommendations expressed in this article are those of the CNBC Select editorial staff's alone, and have not been reviewed, approved or otherwise endorsed by any third party.
The New York Forward Loan Fund is helping hundreds of small businesses survive the winter - Crain's New York Business
Posted: 20 Nov 2020 11:46 AM PST
Lisa Lindo needed a plan and, most of all, money to transform her corporate-event catering business.
Coming up with the plan wasn't hard: She would teach people to mix cocktails at home using kits with glasses and shakers sent in the mail. But coming up with the money to pay for the kits was difficult. Federal small-business assistance is all but tapped out, and online lenders touting their eagerness to help didn't respond to Lindo's pleas for aid.
Desperate and exasperated, she applied for a state program that she saw in a newsletter. The program promised low-interest loans and no principal due for a year. It felt like another waste of time, but to her surprise $50,000 landed in her bank account two days later, on Nov. 1—just as companies started making plans for remote holiday parties with their staff.
Lindo is getting about five orders each day for her cocktail kits. She rehired her assistant.
She describes the revival of Open Bar Hospitality as something like a miracle.
"Sometimes God arrives at just the right time," she said.
Lindo's lifeline came from the New York Forward Loan Fund, a pool of $150 million in public and private capital to support small businesses. The fund is open to businesses with 20 or fewer employees that received less than $50,000 from the federal Paycheck Protection Program or $10,000 from the federal Economic Injury Disaster Loan program. Landlords who own fewer than 200 units are eligible as well.
The interest rate is 2% for nonprofits and 3% for for-profit enterprises. Loans mature in five years.
Ann Finnegan, a director at the National Development Council, a nonprofit that helps small businesses with financing, said the loan program is the most attractive package available for small businesses at a time when federal relief has run dry and Washington has been unable to agree on further assistance.
"Until Congress gets its act together, this is it," Finnegan said. "This program offers a year of runway to the people who need it most."
The Forward Loan Program is a fraction the size of the PPP, which provided nearly $40 billion to small and midsize businesses in New York. But plenty of entrepreneurs missed out on PPP assistance because they didn't have close relationships with banks or couldn't keep their business alive long enough. Lindo didn't apply for PPP money because the proceeds had to be used to pay staff, and her employees are freelancers.
About $20 million in loans have been made under the Forward Loan Program, at an average of $50,000 each, according to Calvert Impact Capital, one of the program's supporters. Sixty-five percent of borrowers are minority- or woman-owned businesses.
The program was unveiled in July. After a slow start, lending activity has tripled since late September, NDC officials said.
Michelle Bishop, executive director of Harlem Needle Arts, said her $54,000 loan helps her nonprofit support artists whose textile work is meant for public display. She said she'll use some of the proceeds to produce videos so their art can be experienced remotely.
Bishop said she applied for the loan because she recognizes the city won't be equipped to support public art the way it used to.
"I understand there may be bigger fish to fry," she said.
Gwinnett Chamber recognizes Small Business Award winners | News - Gwinnettdailypost.com
Posted: 21 Nov 2020 07:00 AM PST
The Gwinnett Chamber highlighted some of the county's "little guys" on Friday as it handed out this year's Small Business Awards.
Eleven businesses were recognized in different categories, ranging from small businesses of the year to minority-owned businesses and emerging entrepreneurs, at the event.
"At the Gwinnett Chamber, we believe small business is big business. In fact, more than 90% of our members have 50 employees or less," Gwinnett Chamber President and CEO Nick Masino said. "Entrepreneurs are the engines of our economy and we are honored to recognize their contributions with the Small Business Awards."
The award winners, by category, are:
• Community Contributor Recipient – Because One Matters
• Culture Creator Recipient – Rocket IT
• Emerging Entrepreneur Recipient – Ali Jamal, Stablegold Hospitality
• Founder Recipient – Clyde Strickland – Metro Waterproofing
• Launch Recipient – Twin Kookies & Sweets
• Minority-Owned/Woman-Owned Small Business Recipient – Arefin Law Office
• Pivot Pro Recipient – Tucker's Catering
• Small Business Award: 0-5 Employees – BioReactor Sciences
• Small Business Award: 6-24 Employees – Slow Pour Brewing Company
• Small Business Award: 25+ Employees – Level Seven Facilities Services
• Support System Award – Bexley & DeLoach
TPG's picks for Small Businesses Saturday holiday shopping - The Points Guy
Posted: 21 Nov 2020 03:47 AM PST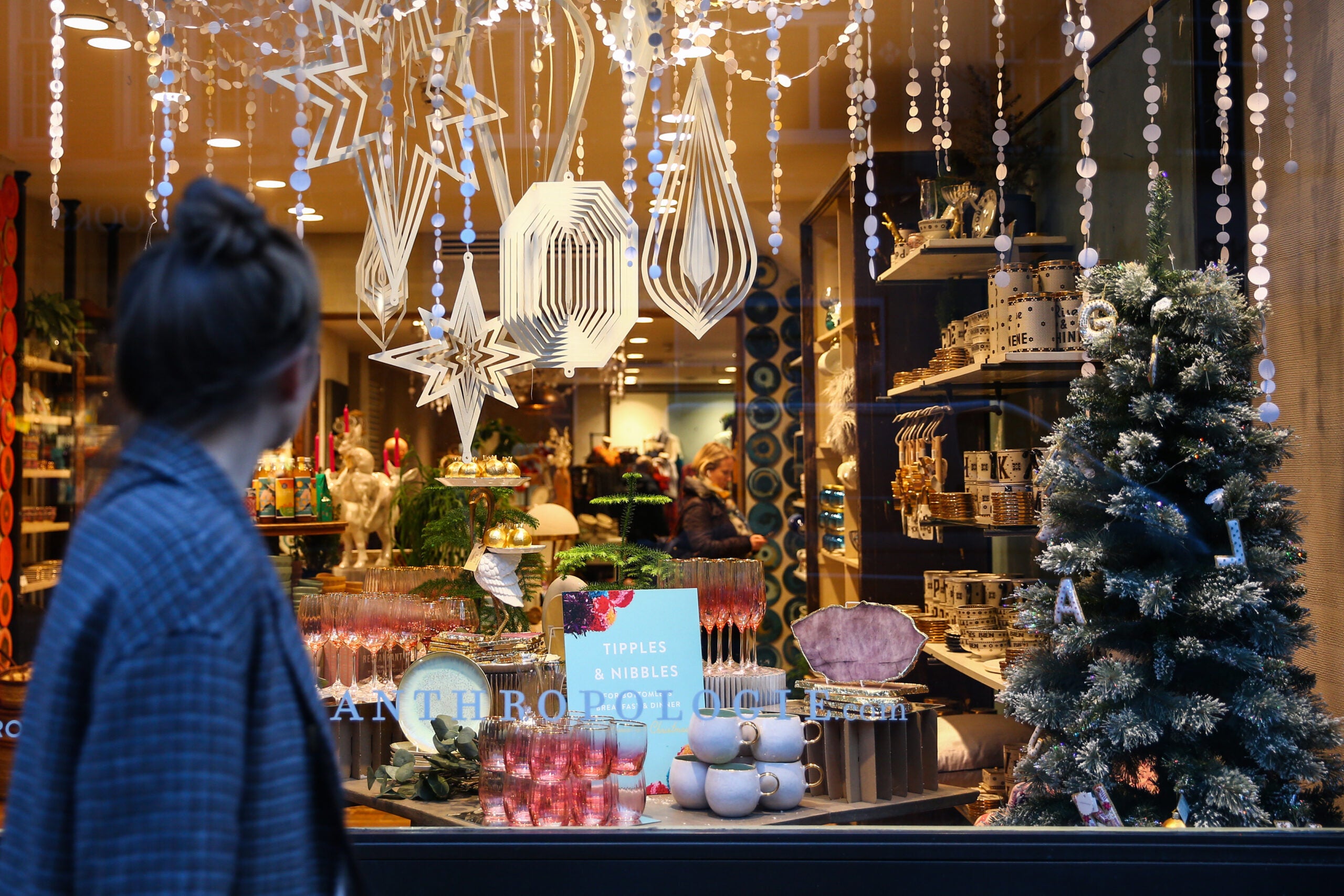 Advertiser Disclosure
Many of the credit card offers that appear on the website are from credit card companies from which ThePointsGuy.com receives compensation. This compensation may impact how and where products appear on this site (including, for example, the order in which they appear). This site does not include all credit card companies or all available credit card offers. Please view our advertising policy page for more information.
Editorial Note: Opinions expressed here are the author's alone, not those of any bank, credit card issuer, airlines or hotel chain, and have not been reviewed, approved or otherwise endorsed by any of these entities.