Town to offer small business grants | Coronavirus News - The Central Virginian
---
Town to offer small business grants | Coronavirus News - The Central Virginian
Posted: 26 Oct 2020 07:30 AM PDT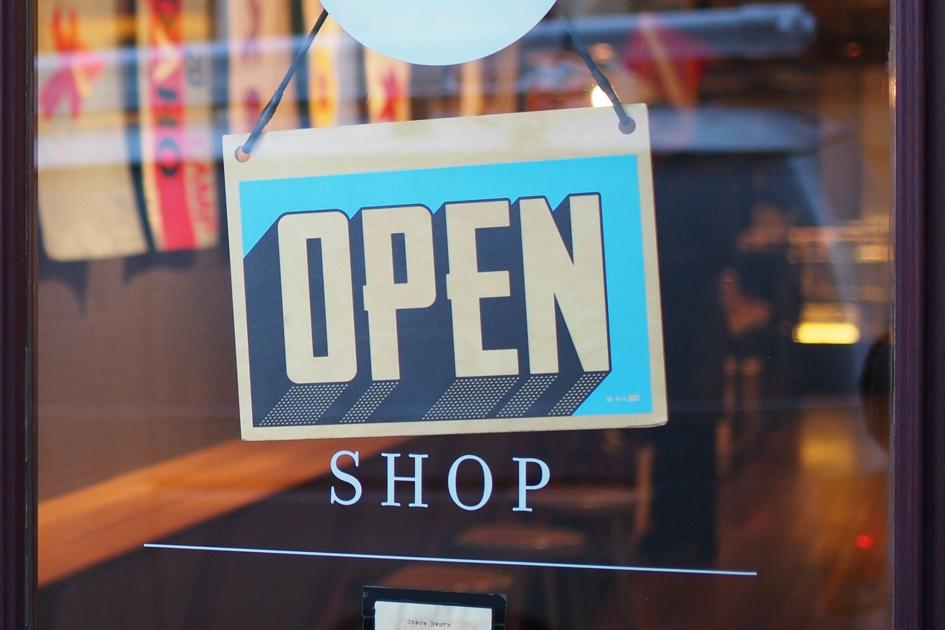 The Town of Louisa will begin accepting applications from small businesses for grants, following the model established earlier this fall by Louisa County government.
Like the county, the town received money through the federal CARES Act to address the costs of the coronavirus pandemic. As of Oct. 15, the town had spent $12,000 of its $297,000 allocation on personal protective equipment, training and maintenance.
Beginning on Nov. 2 and continuing through Nov. 16, town businesses that have been negatively affected by the pandemic can apply for grants of up to $10,000. It does not matter whether they already received a grant through the county's program. The funds will be disbursed through the town's economic development authority.
To be eligible, a business must have a physical location in the town and have been established on or before Jan. 1, 2020. They must have experienced revenue losses and either were forced to close due to the governor's executive orders related to the pandemic, or have a minimum of three full-time employees in the town. Two 20-hour-per-week employees equal one working full-time.
Other criteria include that a business paid its local taxes prior to March 1, and gross receipts are limited to less than $2 million per year.
Banks and other financial institutions are not eligible, nor are franchises, unless they are headquartered and operated in the town.
The county allocated roughly $104,000 to small businesses through its program, according to Andy Wade, economic development director. Wade said he was surprised more businesses did not apply. He thought some owners may have been reluctant to share their financial information, while others may have been confused about whether they would have to pay the money back.
The 11 businesses that received grants through the county program include the following:
Nourish Louisa LLC
Obrigado Restaurant/Floozies Pie Shop
Prospect Hill Plantation LLC
Kara Nails and Spa LLC
Callie Opie's Orchard Restaurant
Coyote Hole Ciderworks LLC
James Barber Shop
Lake Anna Taphouse, LLC
Safe & Sound Driving School, LLC
Sunny Day Market & Deli LLC
Ms. Elizabeth's Daycare LLC
Besides the small business grants, the town council also agreed at its Oct. 20 meeting to use $34,475 of CARES money for the police department to install five dashboard cameras in their cars. Chief Tom Leary said the cameras would help with contact tracing, if needed in a situation where police interact with someone who tests positive for COVID-19. 
The council also approved about $29,000 for Louisa Rescue Squad, a volunteer organization that serves the town, to buy a simulator to provide training without putting patients and providers at risk of contracting the disease.
Application process for CARES Act small business grant programs begins Monday - WCBD News 2
Posted: 19 Oct 2020 01:29 PM PDT
GOOSE CREEK, S.C. (WCBD) – South Carolina has launched a minority small business grant program aimed at providing relief to local businesses during the ongoing coronavirus pandemic.
In an announcement on Friday, Gov. McMaster said "small businesses are the lifeblood of South Carolina's economy, and many small businesses have been financially devastated by the COVID-19 pandemic." He said these grants, through the CARES Act, will provide financial reimbursement to the state's small businesses and nonprofits for coronavirus-related financial or operational impacts.
The online application process for both grants opened on Monday.
Owner of the Turning Page Book Shop in Goose Creek is among some of the local businesses who will be apply for the grant funding.
"We are the best book shop in the state of South Carolina," said Valinda Miller of her business.
Miller opened job in June of 2019.
"All types of genre, not just African-American or non-fiction; we have a kid's room, we have a murder mystery room, we serve wine – we don't sell it, coffee, tea."
Last year, business was growing… and then COVID-19 happened.
"We're doing okay. We could be better, because last year we were doing well, this year has been pretty rough," she said.
They had to close the shop for four to five weeks in the spring.
"Which means we had no sales. My manager is also my best friend, she wasn't working, she didn't take unemployment, because she said I can work," she said. "Our sales went down. From last year our sales went down 63%."
Governor Henry McMaster announced tens of millions of dollars in CARES Act funding, specifically geared toward minority in small businesses in the state.
Businesses have to employ fewer than 25 people and they can be eligible to receive grant money of $2,500-$25,000 to cover COVID-related expenses. Nonprofit organizations can also apply.
We told Miller the state is accepting applications beginning Monday. "Oh, I'm gonna jump on the computer and fill that application out," she said. "I want to tell him thank you."
Representative Wendell Gaillard held a virtual seminar regarding the CARES Act funding on Zoom Monday. Miller joined the Zoom to learn more about the grant. You can watch it below.
"We want to make sure that we get the right information out at the right time," he said.
Applications will be open from now until November 1st.
The Minority and Small Business Relief Grant Program will reimburse qualified recipients from $2,500 to $25,000. To qualify, minority and small businesses must employ 25 or fewer employees and be physically located in South Carolina. A full list of grant eligibility requirements can be found here.
The Nonprofit Relief Grant Program will reimburse qualified recipients from $2,500 to $50,000. To qualify, nonprofits must be designated as a 501(c)(3) nonprofit organization by the Internal Revenue Service, be registered as a public charity with the South Carolina Secretary of State, and be physically located in South Carolina. A full list of grant eligibility requirements can be found on accelerateSC's website here.