3 Israeli Startups Racing to Provide Business Solutions in a Post-Covid World - Entrepreneur
---
3 Israeli Startups Racing to Provide Business Solutions in a Post-Covid World - Entrepreneur
Posted: 13 Oct 2020 05:15 AM PDT
5 min read
Opinions expressed by Entrepreneur contributors are their own.
During history's most trying times, some of the most helpful technologies have often emerged when invention is accelerated by urgency. 
In recent months, we've seen interesting developments that both cater to the new norm of social distancing and provide direct healthcare solutions. This year, with the stakes raised and time of the essence, these Israeli startups in relevant fields rolled up their sleeves and got working on innovations that could benefit millions around the world. 
Patient care: The full picture 
Several companies are racing to deliver a vaccine in the hopes of ending the pandemic. This process could take several months until it's available for mass production. Media headlines and statements from politicians suggest it's close, but until the FDA checks off the box, it remains to be seen how long it will take to inoculate enough individuals to significantly accelerate the herd immunity process.
In the meantime, healthcare providers are focused on diagnosis and managing patient recovery after infection, while authorities scramble to find solutions to minimize contagion. The diagnosis process is fairly straightforward thus far, with only two FDA-cleared methods of testing: the PCR test and the Antigen test. Both are dependent on the old nasal and throat swab extraction. For those infected, they must be quarantined, or if severe enough, pay a visit to the hospital. That's where Zebra Medical Vision, a company providing an AI solution for radiography medical imaging, steps in.
In May of 2020, Zebra Medical Vision received FDA clearance on its Covid-detection solution. The solution serves three purposes: helping diagnose for COVID when traditional testing methods are unavailable, quantifying disease burden in patients, and most importantly, triaging patients to quantify severity for resource allocation and track disease progression. 
The company's product has already been integrated into India's Apollo Hospitals' systems during a time when the country was struggling through a massive surge of cases. Zebra Medical Vision also emphasizes that beyond the pandemic, the role of AI will become pivotal in managing the backlog of non-COVID medical cases, a time that feels ever distant. 
Related: 5 Techological Innovations Changing Medical Practice
Eyes in the sky
When we think of drones, we usually conjure up breathtaking aerial views of landscapes, or futuristic drones serving as urban taxis or delivering us pizza. Yet drones have often served as reconnaissance or imaging probes in the skies on military missions, as using pilots has become more expensive and dangerous. Now, they're serving another more peaceful function, enforcing social distancing from above.
During the pandemic's first peak, when the first social distancing measures were put into effect by authorities around the world, the need for monitoring was essential. Some authorities used digital contact tracing mechanisms. Israel, whose government worked with OCTOPUS Systems, centralized cyber command solution to halt the spread of Covid-19 in the packed, ultra-religious community of Bnei Brak. Another Israeli company is helping track people amid Covid-19.
Rather than tracing for contact to prevent further spread, Israeli company Airobotics is using automated industrial drone technology to preemptively stop the spread of the virus. Airobotics's drone tech, which can use LiDar and photogrammetry for 3D mapping, collaborated with Singapore to monitor public gatherings to better inform police, equipping them with accurate data to enforce social distancing guidelines. Airobotics drones are able to pinpoint locations and zoom into areas that might not be visible to police officers on the ground.
The company, which has raised $120 million in funding and is investing some $100 million to develop the drones, is leasing them for business and industrial use in the U.S. and Israel, in addition to the Singapore government's Home Team Science & Technology Agency (HTX).
Related: Examples of Drone Business Ideas
Protecting the cyber portal
As workers and consumers alike find themselves working and shopping more remotely due to social restrictions, online traffic increases, as do cyber attacks. Microsoft reported in June that U.S. organizations and individuals alone experienced 20,000 to 30,000 Covid-themed cyberattacks daily. Similarly, Deloitte West Africa's Tope Aladenusi wrote the company's Cyber Intelligence Center "observed a spike in phishing attacks, malspams and ransomware attacks," with attackers impersonating brands to employees and consumers. 
With employees and consumers arguably underprepared to differentiate between phishing and a genuine request in some circumstances, Israeli cybersecurity company Cybint is stepping in to provide them the necessary boost to get them up to speed. Although it would seem logical they provide a software, the company recognizes that the biggest threat is not actually in the software capabilities organizations use, but in the capacity of people to identify a cyber threat when they encounter one. 
Cybint offers training courses for employees at companies to learn how to recognize cyber threats and offers certification to professionals who are seeking employment in the cybersecurity industry. Cybint most recently partnered with India's Astraea Solutions, one of its first cyber training partners in Southeast Asia.
The pandemic may force humanity to face challenges it has not faced so abruptly, but the ingenuity of humans to find creative solutions never ceases. In the small country they call the Startup Nation, the rivers of innovation continue to flow steadily. There's no sign of a drought any time soon.
Related: Cybersecurity Practices That Protect Your Small Business
Lessons From a Viral LinkedIn Post: Authenticity Is More Important Than Ever - Entrepreneur
Posted: 13 Oct 2020 11:15 AM PDT
Sharing a bit of vulnerability can propel your career and your business marketing.
7 min read
Opinions expressed by Entrepreneur contributors are their own.
My sister recently posted a simple but heartfelt update on LinkedIn, not expecting much from it. In it, she talks about how she decided to change her LinkedIn profile picture from standard professional headshot to a more casual selfie, indicating that she was working from home and looking more "personal" these days.
She described how her new photo is less conventionally "professional" but more in line with the reality of today — working from home, not dressing in so-called business attire often and generally blending our personal and professional lives in new ways. She shared some casual observations and a bit of vulnerability about her own work situation in these strange times, and it went viral! She even got featured on Good Morning America! 
This is one of those amazing moments that happen out of nowhere. My sister wasn't even trying to promote anything by making that post. But her post really resonated with people for a lot of reasons. I believe that there are larger lessons to be learned about the power of authenticity in how we build our professional images and how we conduct marketing for our businesses.
What can this moment teach us about the power of authenticity?
Related: B2B Sales Strategies for the "New Normal" of COVID-19
We're all in this together
Ever since the COVID-19 crisis began, we've seen a lot of conversations in the media and in advertising about how these are "unprecedented times" and how "we're all in this together." But it's not just marketing-speak, it's really true! Everyone is going through this situation together. None of us are alone in this, especially if you work online, you're a knowledge worker or your business enables you to work from home. No matter what line of business you're in, everyone is dealing with a "new normal" of working from home, being on Zoom all the time and staying productive among the disruptions. 
People are responding to expressions of hope and solidarity. It's OK to acknowledge the problems that we're all facing. It's OK to ask big questions about how the circumstances of 2020 are causing long-term change — with the potential for positive change as well as the downsides and challenges.
People crave authentic connections
It's OK to be "real" with people, in business and in life, especially in difficult or uncertain times. People love and crave authenticity, especially in a time of crisis. No one needs to pose or posture anymore; we can be a bit more vulnerable and unpolished with each other than we might have been used to. Next time you're on a call with a client or customer, don't be afraid to talk openly about the situation. You don't have to act like everything is fine. Acknowledge the shared situation that we're all dealing with. It's OK to be vulnerable about how you're adapting to challenges.
Related: Why We Need a Sustainability-Centric Recovery Model for the Future of Business
Personalize your professionalism
It's pretty clear that the traditional idea of being "professional" has been upended when we're on Zoom calls in the living room. This is true in the "new normal," and it might be true permanently. This doesn't mean you should stop trying or not look your best for a video call, but it does mean you should be willing to be authentically human with people.
It's OK if your child runs into the room while you're on a work call. It's OK if your dog barks or if the delivery person rings your bell. It just means your a person, and people like to get to know their business partners and colleagues as people.
Of course, sometimes tough business decisions still need to be made, but ultimately this COVID-19 year is reminding us of the importance of personal relationships and human connections. You can be a great business person and still be real and personable; in a way, that human element matters more than ever. 
Related: The Case for Corporate Citizenship
How to bring more authenticity to your marketing efforts
One viral LinkedIn post is fun to read about, but what does this really mean for your marketing? I would suggest a few ways to bring more authenticity and constructive vulnerability to your marketing strategies:
Include personal stories. More than ever, customers want to see "behind the scenes" stories and photos of people who are helping bring their products and services to the world. Whether it's sharing photos and videos of your workplace safety measures or your team working together on a Zoom call, there are lots of ways to be transparent and authentic in your marketing.
Have a point of view. Industries have been upended by this crisis. What do you want to change about your industry? What are some long-overdue changes that need to happen faster? What do you want to see happen in the world beyond 2020, and how is your business helping? Mission and values are more important than ever. Sometimes taking a stand on a particular issue or speaking out on a situation in the world, whether it's racial justice and social inequality, sustainability in the face of climate change or other aspects of environmental, social and corporate governance can be good for your business too.
Keep taking risks. Being an entrepreneur, starting a business, marketing, making sales — it's all about taking risks, putting yourself out there and reaching out to build connections with people. Entrepreneurship is rooted in vulnerability and authenticity. Being vulnerable doesn't mean you're not confident in your abilities; it doesn't mean you're weak. Vulnerability is a strength. Some of the best entrepreneurs have a sense of "realness" about them that shines through in everything they do. It's OK to be vulnerable and be able to laugh at yourself and look less than perfect sometimes. It's OK to make mistakes. It's OK to fail, because failure helps you learn faster. Being vulnerable and authentic with the world is a form of honesty and power.
I hope you're all getting through 2020 with a sense of hope and resilience. Things have been tough this year for so many of us, even if we've been lucky enough to avoid the health-related impacts of the pandemic. Just like my sister showed on LinkedIn, people are craving those real stories of how we're all navigating this year and holding on to our human strengths, in ways large and small. Stories like my sister's help me stay optimistic and remember that business, at its best, is about cooperation. We're all getting through this together, we're all hanging in there, we're all trying to get through to the other side of the crisis and build a better future together. I hope it will be true for all of you.
loading...
What a remote-first world looks like for small businesses - The Points Guy
Posted: 12 Oct 2020 09:03 AM PDT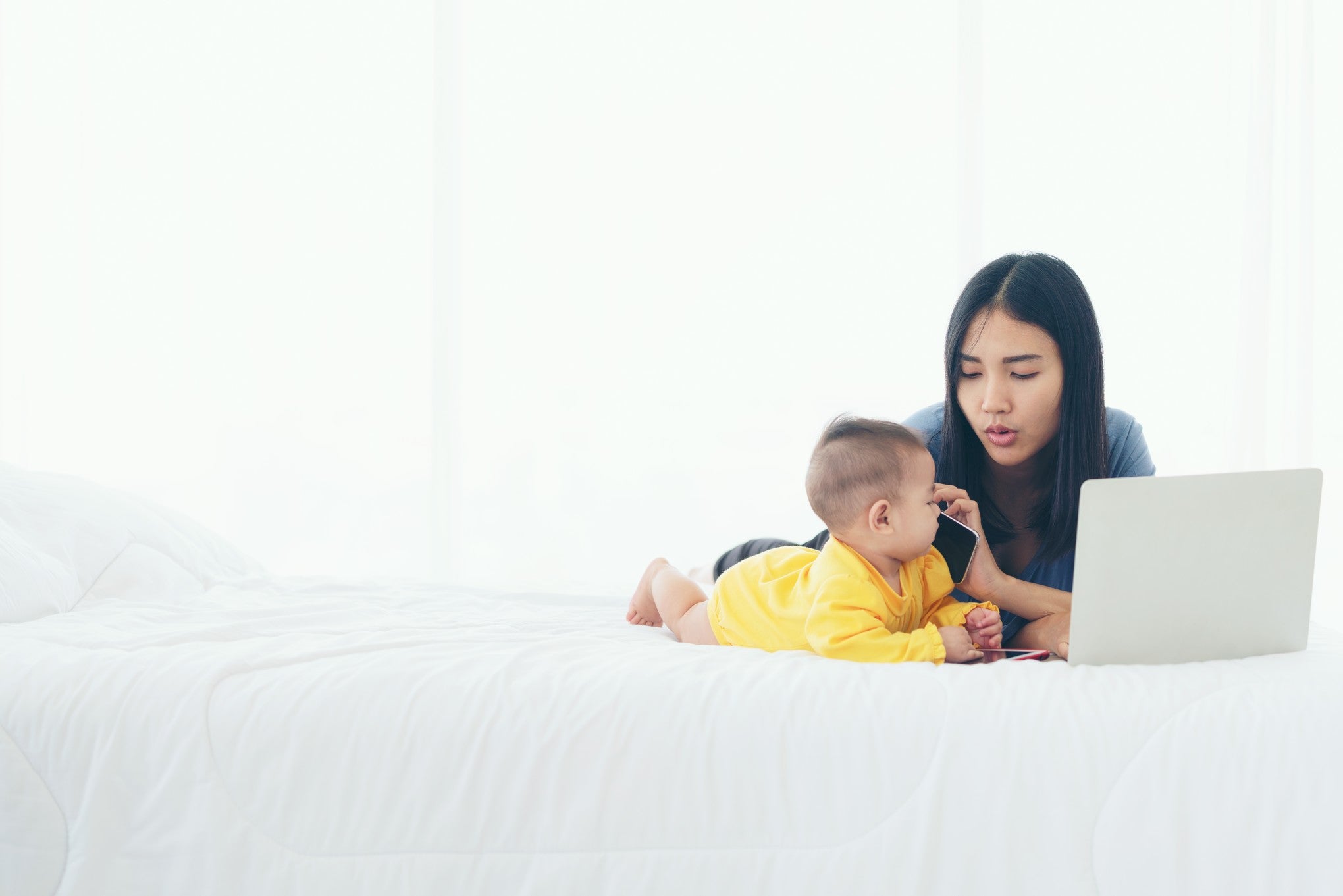 Advertiser Disclosure
Many of the credit card offers that appear on the website are from credit card companies from which ThePointsGuy.com receives compensation. This compensation may impact how and where products appear on this site (including, for example, the order in which they appear). This site does not include all credit card companies or all available credit card offers. Please view our advertising policy page for more information.
Editorial Note: Opinions expressed here are the author's alone, not those of any bank, credit card issuer, airlines or hotel chain, and have not been reviewed, approved or otherwise endorsed by any of these entities.