SBA Marks 10 Years of State Trade Expansion Program Grants Supporting Small Businesses - GlobeNewswire
---
SBA Marks 10 Years of State Trade Expansion Program Grants Supporting Small Businesses - GlobeNewswire
Posted: 25 Sep 2020 01:20 PM PDT
Washington, Sept. 25, 2020 (GLOBE NEWSWIRE) -- The U.S. Small Business Administration is marking 10 years of support for small business growth through the State Trade Expansion Program (STEP) grants. 
"This year marks 10 years that the SBA has awarded STEP grants supporting state-level investments in small business export programs. STEP provides tremendous opportunities for American businesses to reach customers beyond our borders," said Loretta Greene, Associate Administrator for SBA's Office of International Trade. "With programs like STEP, small businesses looking to export their goods and products can use the funds from these grants to participate in foreign trade missions, develop and design international marketing campaigns, translate marketing materials into other languages, and the list goes on."
Since its creation in 2010 as part of the Small Business Jobs Act, STEP has recorded over $3.8 billion in exports and awarded approximately $157 million in grants to fund export opportunities, increasing the footprint of American small businesses in countries worldwide. Grants have been awarded in all 50 U.S. States and the District of Columbia, Puerto Rico, the U.S. Virgin Islands, Guam, American Samoa, and the Northern Mariana Islands. 
Each STEP award is managed at the local level by state government organizations, and funding is used to cover the costs of small businesses associated with entering and expanding into international markets.
On this 10th STEP Anniversary, SBA is proud to reflect on the many small businesses that have benefited from STEP and look forward to helping more reach their global potential. For more information about the STEP program and other export resources provided by the SBA, visit the SBA's business guide to exporting products.
### 
About the U.S. Small Business Administration
The U.S. Small Business Administration makes the American dream of business ownership a reality. As the only go-to resource and voice for small businesses backed by the strength of the federal government, the SBA empowers entrepreneurs and small business owners with the resources and support they need to start, grow or expand their businesses, or recover from a declared disaster. It delivers services through an extensive network of SBA field offices and partnerships with public and private organizations. To learn more, visit https://www.sba.gov.

Shannon Giles United States Small Business Administration Shannon.Giles@sba.gov
Greenwood city, county provide small business grants | News - Index-Journal
Posted: 27 Sep 2020 12:00 AM PDT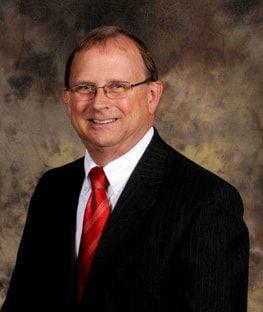 Help for small businesses in Greenwood County affected by the novel coronavirus pandemic will be coming soon.
The help will come in the form of small business microgrants of up to $1,500.
Two weeks ago, Greenwood County Council allotted $85,000, with $75,000 in funds for business and $10,000 set aside for administrative and marketing costs.
Greenwood City Council followed suit, allocating $75,000 for microgrants to city businesses.
Although the Greenwood SC Chamber of Commerce will administer the program, it is open to all businesses in Greenwood County that meet the criteria.
"This is not a program restricted to Chamber members," interim Chamber CEO David Dougherty said.
Dougherty said this program also includes businesses in Ware Shoals, Hodges, Troy, Ninety Six, Bradley and throughout the county.
Business owners who meet the criteria will be able to fill out an online application on the Chamber's website. Dougherty said they are working to have the application available on Thursday.
Dougherty said applications must be filled out online, no paper applications will be given or accepted. The application period for these grants will be open for two weeks.
There are no restrictions on how the money can be spent by the business, but the Chamber can make recommendations.
"The ultimate goal is sustainability," Dougherty said.
Dougherty said when the application period is concluded, the Chamber will compile the applications to be reviewed by a citizens review committee.
The committee will represent all sectors of the county. It will include Dougherty, County Emergency Management Coordinator George McKinney, a representative of the Small Business Development Center, a representative from the City of Greenwood and a representative from the county, as well as Bishop Oliver McCray of Morris Chapel Baptist Church and the Rev. Derrick Scott, presiding elder of AME Church's Abbeville-Greenwood District.
The committee will score each application based on several factors including whether a business is owned by women, minorities or veterans.
"The goal is to have an equitable distribution across the county," Dougherty said.
He said the committee will begin awarding the microgrants in late October. He said he hopes to have all of the money awarded by mid-November.
Documentation to receive reimbursement from the CARES Act will have to be submitted by the end of the year by the city and the county, Dougherty said.
OriginOther communities are also seeing local governments sponsor microgrants, which will be funded through CARES Act reimbursements.
Greenville County, which received direct Federal funding through the CARES Act because of its population, put together a small business grant program. Dougherty said Laurens County did something similar.
Dougherty said he started thinking about a grant program for small businesses when he overheard a radio spot for Greenville's program. Other government officials were also wondering how to help small businesses.
He said all of this came together to approach each council about the opportunity to help small businesses.
"I feel like this is an enormous statement to the business community that holistically we want to support our small businesses," Dougherty said.
'Heart and soul'How important will this program be for businesses? Several key officials weighed in on the program and what these businesses mean for Greenwood.
"When we talk about local small businesses, it is easy to forget we are talking about the livelihood of our neighbors and their families," said Ben Calhoun, area manager and consultant for the Greenwood Area Small Business Development Center, in an email.
Calhoun said many of the businesses he works with have supplied jobs and affected the Greenwood economy for many years.
"This grant program and the support from our local community sends a clear message that we value our local businesses and they are not in this fight alone," Calhoun said.
McKinney called small businesses "the heart and soul of our community."
"This program is focused on helping small businesses in the county, impacted by the pandemic, to remain open and thereby keeping our community strong and resilient," he said.
The success of small businesses is tied to the success of Greenwood.
"Small businesses are essential to the long-term viability of all communities, including Greenwood County," Greenwood County Manager Toby Chappell said. "As a community, we need these businesses to continue their long-standing role as cornerstones of where we call home."
Uptown Greenwood Manager Lara Hudson has been working with McKinney, Calhoun and Dougherty to put the program together.
"This grant program is critical," Hudson said in an email. "While we haven't seen a large number of businesses close due to COVID-19, we will continue to feel the aftermath well into 2021."