More Than 11300 Businesses Awarded Michigan Small Business Restart Grants - News/Talk 94.9 WSJM
---
More Than 11300 Businesses Awarded Michigan Small Business Restart Grants - News/Talk 94.9 WSJM
Posted: 29 Sep 2020 09:12 AM PDT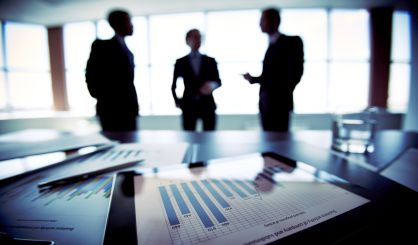 More than 11,000 businesses across Michigan have been awarded grants through the Michigan Small Business Restart Program. The office of Governor Gretchen Whitmer has released the following:
More than 11,300 small businesses and nonprofits across Michigan have been awarded $69 million in grants by local economic development organizations as of September 10, 2020 through the Michigan Small Business Restart Grant Program, the Michigan Economic Development Corporation announced today. The program was launched to provide relief for small businesses that have been negatively impacted by the COVID-19 pandemic. 
"Over the past six months, small business owners who have spent their entire lives building their businesses have made incredible sacrifices to protect their communities and our brave frontline workers from COVID-19. I know it hasn't been easy, which is why we're working around the clock to provide support for our small business owners. The Michigan Small Business Restart Program is providing much-needed relief to those small businesses and nonprofits hardest hit by the impact of COVID-19 as they work to recover from the pandemic," said Governor Gretchen Whitmer. "This program puts federal funding to work for Michigan's small businesses and builds on additional COVID-19 business relief efforts offered by the MEDC to create a strong foundation for Michigan's long-term economic recovery." 
Approved in July, the Michigan Small Business Restart Program allocated $100 million of federal CARES Act funding to provide support to Michigan's small businesses and nonprofits that are reopening and have experienced a loss of income as a result of the COVID-19 crisis. The funding was distributed across 15 local or nonprofit economic development organizations (EDOs) covering all 83 counties in the state for grants up to $20,000 to support certain small businesses and nonprofits that have realized a significant financial hardship as a result of the COVID-19 pandemic. 
As of September 10, $69 million in grants have been awarded, with all remaining grants to be awarded by September 30, 2020 and reported by mid-October. At least 72,950 jobs have been retained for Michigan workers through these initial grant awards. Of the businesses to receive an award to date, 3,030 reported as minority-owned, 4,365 reported as woman-owned, and 550 reported as veteran-owned, with some businesses selecting multiple categories. At least 30 percent of the funds awarded under the program were required to be provided to women-owned, minority-owned or veteran-owned eligible businesses, and all EDOs are on track to meet, or exceed, this requirement in the awards being made. 
"The Michigan Small Business Restart Program is providing a significant opportunity to address immediate needs of small businesses and nonprofits as they work to recover from the impacts of COVID-19," said Michigan Economic Development Corporation CEO Mark A. Burton. "We are proud to work with our economic development partners to deliver these vital financial resources and create a path toward economic recovery for small businesses throughout Michigan." 
The grants under the Michigan Small Business Restart Program may be used as working capital to support payroll expenses, rent, mortgage payments, utility expenses or other similar expenses.  
Facial spa Skin Bar VII of Detroit was awarded a grant through the Detroit Economic Growth Corporation, and the funds have helped the newly-opened business weather the COVID-19 pandemic and put them in a position to hire more employees in the future, according to owner Sevyn Jones. 
"Skin Bar VII opened late last year on Detroit's Avenue of Fashion," Jones said. "We were just hitting our stride when the COVID-19 crisis hit. We have been blessed to received funding from both relief grant programs. As a result, we are open today both online and at our store on Livernois practicing newly implemented cleaning, health and safety regulations. As our customer traffic increases, we are looking to hire additional employees as we adjust to the new normal." 
To qualify for grant support, businesses had to meet the following criteria, based on statutory requirements for the program:  
Is a business or nonprofit with fewer than 50 employees that can demonstrate it is affected by the COVID-19 emergency

Needs working capital to support eligible expenses

Demonstrates an income loss as a result of the COVID-19 emergency 
Selected EDOs were responsible for reviewing applications of small businesses in their region and ultimately determining grant awards through the program. Each EDO established a review committee that could include representatives from local workforce agencies, local SBDC representatives, business and nonprofit leaders, among others. The full list of EDOs administering Michigan Small Business Restart grants, the counties they served, and the number of businesses supported is below. 
To see the full list of businesses that were awarded Restart grants as of September 10, 2020, visit here. 
Paint a Pot, a paint-your-own pottery shop in Holland, was awarded a $20,000 grant, and owner Kerri DeVries said the funds could not have come at a better time. 
"Our local pottery shop was hit hard by spring shutdowns brought on by COVID-19," DeVries said. "The Michigan Restart Grant is exactly what our company needed to jump-start our recovery. This funding will allow us to serve more customers by extending our hours, adding staff, and utilizing more space in our building – just in time for our busy holiday season."
The Michigan Small Business Restart Program is modeled after the Michigan Small Business Relief Program, approved on March 19 by the Michigan Strategic Fund to support small businesses impacted by the COVID-19 crisis. 
The Michigan Small Business Relief Program consisted of a total of $20 million aimed at supporting businesses in need of immediate relief. The program included $10 million that was distributed to 15 local EDOs to provide grants up to $10,000 to certain small businesses impacted by COVID-19. Additionally, the program authorized $10 million for small business loans of not less than $50,000 and not more than $100,000 to eligible borrowers impacted by COVID-19 that were not able to seek alternative, suitable financing.  
Prior to today's announcement, the MEDC had launched 19 COVID-19 relief and recovery programs expected to support up to 10,000 businesses in the state and helping to retain more than 21,000 jobs across all 83 counties. To learn more about MEDC's COVID-19 response programs and the impact they are having on economic recovery efforts, visit michiganbusiness.org/covid19response. Other resources for economic reopening efforts as well as businesses across Michigan struggling with economic losses as a result of the COVID-19 virus can be found online at michiganbusiness.org/covid19. 
Small Businesses Get Grants Too— Tips For First-Time Grant Applicants - Forbes
Posted: 29 Sep 2020 10:06 AM PDT
Back in April, when countless businesses were closed with no knowledge of when they'd be able to reopen, the federal Paycheck Protection Program (PPP) became a financial lifeline for many.
The program, which offered forgivable loans designed to help small businesses retain their employees, had plenty of problems, but it was, at least, able to provide some financial assistance to businesses facing a situation none of us had never faced before. 
The PPP program has ended, yet plenty of business owners are still struggling. However, there's one possible source of help that entrepreneurs rarely consider: grants. 
Most of us think of grants as designed to fund nonprofits, but there are actually many that are designed for for-profits and small businesses. 
So how do you find these grants? One way to find these grants is to use a search platform such as GrantWatch.com—it's a massive database of currently available grant opportunities in more than 59 categories. When I last checked, there were more than 25,000 total grants available, with 1,000 for small businesses, and more than 1,500 for individuals. 
If you're considering applying for a grant (and if your business needs help, you should!),here are some tips from the head honcho herself, the founder of GrantWatch, Libby Hikind. 
Be selective in the grants you apply for.  
Grant applications take lots of time, and sometimes may even require engaging external paid support.
Because of this, it's critical that you make absolutely sure you are eligible before starting the application. If it is an obvious stretch, then move on—eligibility requirements are defined for a reason. The organization offering the grant is likely an experienced funder, which means they've been very thoughtful about who and what they will fund and, just as importantly, who and what they will not fund. 
Research the funder history of grants and recipients. 
Even the most knowledgeable grant-seeker can't expect to succeed by winging it. 
Funders are looking for a match in an abundance of ways, from the grant description, to shared mission and values of applicants, to business strategies and workplace culture. By doing a thorough review of their past grants, from descriptions to recipients to announcements of goals reached, you gain the context to determine whether you should move forward. 
Remember that even if you are clearly eligible from a description standpoint, if your business approach or vision is not aligned with theirs, you very likely won't be the recipient. 
Be smart with your budget.  
Don't try to force your budget to match up exactly with the precise grant amount, but do know what it will cover by calculating as accurately as possible what your project will cost. The reason for this is to give the funder confidence about how much their grant will make a difference toward your completing your initiative. 
Itemize as much as you can what the money will go toward, and how much: equipment, employee salaries, fees for consultant experts, capital expenses, office space expenses, prototype development and testing, and so on. 
Use common sense when setting up your budget, and adopt—and reflect in your application—the attitude that every penny spent must be necessary to the program.
Brag with purpose. 
If your company has been ranked on notable lists, your products and services have received industry awards, and your leadership have a media presence—let each grantor know about it! 
Being recognized is important to demonstrate you know how to lead, execute, and deliver. Media interviews and industry recognition builds credibility and will further propel your chances. 
Retain a Professional Grant Writer.
Every first-time small business grant applicant should consider engaging a professional grant writer because they will be skilled in not just knowing "what" to write but "how" to write it. 
Bring your passion. 
Perfunctory doesn't sell in grant applications. Share your passion for your program, project, goals or needs with words and descriptions that jump off the page into the heart of the grant reviewer. If you are going to write the proposal yourself, you should be able to communicate your passion to the reader. And if you plan to hire a grant writer, find one who hears your passion and can write what you speak.
It's an incredibly tough time to be in business for so many reasons. If you're an entrepreneur or small business owner who could use some help, take advantage of these grant opportunities. They may offer you just what you need to stay afloat.