Why Bossier City is ranked as the best small city in Louisiana for small businesses - Shreveport Times
---
Why Bossier City is ranked as the best small city in Louisiana for small businesses - Shreveport Times
Posted: 30 Jul 2020 04:06 AM PDT
CLOSE
To subscribe to The Times go to https://help.shreveporttimes.com/subscription-services Shreveport Times
When Beaux Hayes was preparing to take his business from start-up to brick-and-mortar he was not alone.
Hayes operated a food truck in 2015. But by 2018, it was time to take BeauxJax into a permanent location.
"For us coming from a food truck, they (Bossier City officials) walk you through the process,'' Hayes said. "From MPC through dealing with the mayor's office, the (city) attorney's office. They give you direct access to city councilmen. It's almost like there is more of a personal touch to developing a local business.''
That personal touch may explain why Bossier City is ranked as Louisiana's best small city for small business by Go.Verizon.com. 
Business: State Treasurer John Schroder unveils Main Street grants for small businesses
Bossier City is ranked 159th nationally. A year ago, the city was ranked only 227th.
Go.Verizon.com took seven metrics into consideration in determining the rankings. Those metrics were:
-- Education level of local workforce
-- Average commute times
-- Income per capita
-- Broadband access
-- Availability of SBA loans
-- Number of non-farm businesses
-- Overall tax friendliness. 
U.S. Census Bureau Quick Facts show Bossier City with 24.4% of its population having bachelor's degrees or higher and 88.5% having high school diplomas or higher. The per capita income for Bossier City is $26,184 (2014-18) with median household income at $50,652. Sixty-four percent of Bossier City households have a broadband internet subscription. The average commute time in Bossier City is 19 minutes.
There is also a mindset in Bossier City about helping small businesses succeed. Hayes said he knows all of the councilmen in Bossier City and the councilmen actively participate in the business.
"I think they've got a good master plan for the city, a good growth plan,'' Hayes said. "They want local business versus outside business.''
Trish Nattin, one of the partners of Antique Shoppes at 1100 Barksdale, hasn't had the same experience as Hayes with local government.
However, her business will begin its sixth year in Bossier City in September.
"We're the only (antique shop) in Bossier City and the antique shops in Shreveport are in close proximity to each other so they're more in competition with each other than with us,'' Nattin said. "I would say that's one of the reasons (for the store's success.)''
Caldwell Dunn, who has owned his State Farm Insurance agency in Bossier City since 1987, sees a couple of reasons for the city being good for small business.
"One of the things I think it is, is because of our growth,'' he said. "The safety environment as far as crime and business safety I think is one of the reasons. With the safety and the growth, there is always new people coming in that allow us to write new business on.''
Bossier City's population grew by 10% from 2010-18 and the Census Bureau's latest estimate for the city was 68,159.
Dunn also pointed to the presence of Barksdale Air Force Base for its part in the growth of Bossier City.
As a longtime business owner, Dunn has seen the hard times and the good times of being a small business owner.
"It was kind of rough in '87,'' he said. "Then it got good. The last three years, it's been fairly rough. Ironically, or maybe because of the fact (of the coronavirus), now business is picking up. May, June and July, in my business, starting in July, it seems like things are starting to get better.''
Dunn has also seen ways the city's leadership has helped small businesses.
"The city offers support in some area,'' he said. "The Chamber (of Commerce) is pretty active. (Chamber President and CEO) Lisa (Johnson), I worked with quite a bit. I'm always a member. In your early stages, you have to get out and get your business known. 
"The Chamber has been a help. The city has not been a hindrance at all. I think the city is supportive.''
Read or Share this story: https://www.shreveporttimes.com/story/money/business/2020/07/30/bossier-city-louisiana-best-city-small-business/5498028002/
A third of small-business owners have tapped personal funds to stay afloat, survey finds - CNBC
Posted: 30 Jul 2020 05:28 AM PDT
There may be a financial storm brewing at a key intersection on Main Street.
Roughly 35% of small-business owners in a survey said they've needed to tap their own funds — via a personal credit card and/or savings, for example — to help prop up their business in the months since the coronavirus whacked the U.S. economy, according to a new survey from CreditCards.com. Other sources serving as a lifeline included business credit cards or a business savings account, and loans (including through the Paycheck Protection Program, or PPP).
Altogether, 70% in the survey said they have leaned on one or more of those sources to remain in business since the coronavirus pandemic began.
"These are tough numbers," said Ted Rossman, industry analyst for CreditCards.com. "They show just how dire this is for small businesses, and also how intertwined their personal and business finances are. 
"You kind of have to worry about some of them compromising their own financial well-being," Rossman said.
The survey results, based on a poll of 500 small-business owners in mid-July, come as congressional lawmakers debate how best to help businesses (and households) that are struggling amid continuing economic uncertainty. An expansion of the PPP loans, as well as tweaks to the rules applying to their use and forgiveness, are among the provisions being considered for inclusion in the next coronavirus relief package.
Funding sources used by small businesses
| | |
| --- | --- |
| (Respondents could select more than one answer.) | |
| Personal credit cards | 24% |
| Business credit cards | 20% |
| Personal savings accounts | 21% |
| Business savings accounts | 24% |
| Paycheck Protection Program loan | 30% |
| Other type of loan (non-PPP) | 9% |
| None of these | 30% |
While those PPP loans can be forgiven if the money is used for certain expenses and follows other guidelines, the same can't be said for some other sources.
Business credit cards, especially, come with what may surprise some owners: Depending on the terms of your "business" card, you may be personally responsible for any balance.
"It's a bit of a misconception because these cards might give you better rewards on business stuff like office supplies or online advertising but in the end, they require a personal guarantee," Rossman said. "So usually the owner ends up being on the hook personally."
More from Invest in You:
Quarantine spending was more than just hoarding canned goods
Prices go up every year. That doesn't mean you have to pay more 
If you need cash, try these less-obvious sources
Typically, he said, corporate credit cards that allow the company itself to guarantee the debt are given to businesses with at least $1 million in revenue. Otherwise, any balance on the card is usually the responsibility of the owner, even if the business closes permanently.
Meanwhile, 71% of small businesses say they have used up all of their PPP loan, according to a recent National Federation of Independent Business survey of its members.
"The longer this stretches on, the more help that will be needed," Rossman said. "If there's not substantial government stimulus, we'll see a lot more businesses and consumers falling behind."
SIGN UP: Money 101 is an 8-week learning course to financial freedom, delivered weekly to your inbox.
CHECK OUT: The side hustle I spent $250 to start is now my full-time, six-figure job: Here's my best advice via Grow with Acorns+CNBC.
Disclosure: NBCUniversal and Comcast Ventures are investors in Acorns.
Business mentoring available through SCORE | Main Street - Watauga Democrat
Posted: 31 Jul 2020 02:00 AM PDT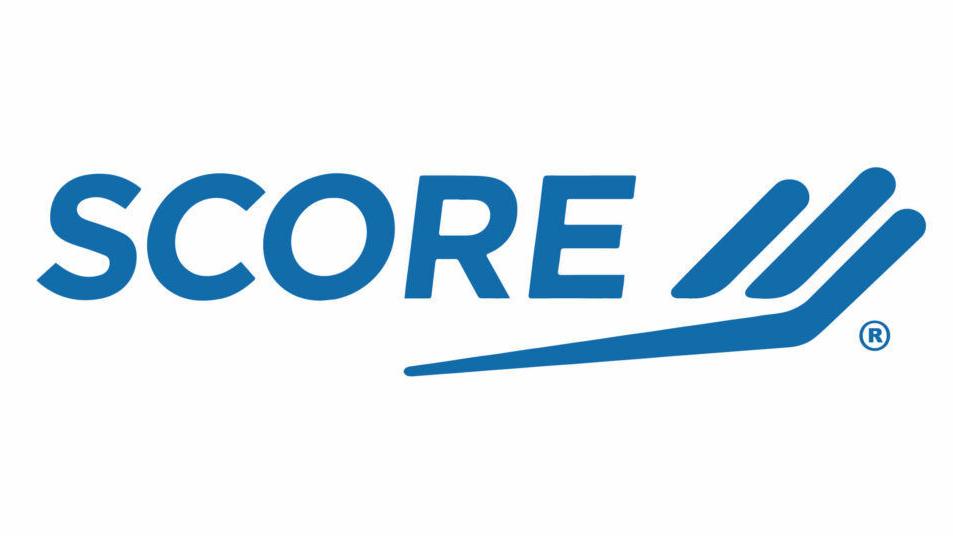 BOONE — In these harsh economic conditions, it can be hard to know where to turn in order to navigate the current complex business environment. Fortunately, for small business owners who may be looking to expand or even start a business, there are dozens of seasoned professionals with expertise in running their own enterprises who are willing and able to help.
The Senior Core of Retired Executives (SCORE) is a resource partner of the Small Business Administration comprised of more than 10,000 volunteers who offer free mentorship and educational materials to entrepreneurs. In 2019 alone, SCORE assisted in creating 29,681 new businesses as well as 97,387 new jobs.
The High Country SCORE office is located in Boone at the Appalachian Enterprise Center. As one of the organizations's newer locations, it is comprised of six volunteers, including Ken Swanton, who has worked in the travel and hospitality industry for most of his career. Swanton owned his own travel company before selling it to Carlson Inc. and running the organization's U.S. enterprises before going on to start a travel-related internet startup in California.
"The profile up here is very different. Everybody that I have met up here without exception are far more entrepreneurial. I have been doing this for eight years now. (Clients here) just want to get on with it. They're not looking for freebies. They're not looking for handouts. They are just looking for some assistance to get going," Swanton said.
SCORE provides its services through personal and online mentoring, business advisory teams, workshops, webinars, email communications and informational databases. Additionally, SCORE's first chapter is located in Asheville, where an additional 40 volunteers are able to assist entrepreneurs in the High Country.
Mentors across the organization have expertise in a wide variety of business-related fields. According to Swanton, if he or someone else at the organization does not possess the knowledge required in order to assist a client, he or someone else can easily put the client in contact with the right mentor who is better suited to offer specific guidance.
"If somebody calls me, like they did last week where a guy said he wanted to start a trucking company, I said I could talk to him about the basics of writing a business plan, but I can't pretend to know the trucking industry. So I sent an email to Asheville, and sure enough there was a mentor (with the right experience). We try to match up backgrounds with the business opportunity the best we can," Swanton said.
Additionally, SCORE volunteers can connect clients with other services, including attorneys and preferred lenders such as Vinny Muratore, who is the president of the SBA Loan Division at Stone Bank.
"We provide government funds through SBA, USDA and FSA. We help any business from agriculture to assisted living facilities to bed and breakfasts. Where people go to a bank, they'll need 20 to 30 percent down. If there's real estate involved, going with SBA, you only need 10 percent down. We not only give them a good rate, a good term, and excellent down payment requirements, we even give them additional capital for working capital so they're not behind the gun when they start," Muratore said.
SCORE and banks, such as Stone Bank and others, work together so that business owners are prepared for when they apply for a loan. SCORE assists by working with clients to ensure that a client's business plan has exactly what a bank is looking for in order to issue funding. According to Muratore, Stone Bank can loan out six months of working capital, hiring capabilities, signage and tenant improvements, all of which are included in the loan. Stone Bank also offers loan that can be issued over long periods of time, such as loans for 25 years with as little as 10 percent down.
High Country SCORE has assisted numerous businesses locally, including a regional magazine, a float spa business and a window cleaning business that was started by a Caldwell Community College student while he was a senior at Watauga High School.
While SCORE's main objective is to help entrepreneurs so they can be successful, one of the organization's most vital services it provides is helping a burgeoning entrepreneur or existing business looking to expand, know when an idea is not feasible, or if an idea has the potential to negatively affect the business.
"As one of the other things as SCORE mentors that we are charged to do is to try talk somebody out of starting a business when it's a really bad idea. That is one of the hardest things to do, because you're dealing with people that are excited. We try to work them through the business plan steps and hopefully get them to the point where they think, 'Does this really make sense?' I think that in some ways is as beneficial as helping people start a business, because the last thing we want is to get people to invest their savings and time into something that is not going to work," Swanton said.
High Country SCORE is located at the Appalachian Enterprise Center in Boone, located at 130 Poplar Grove Connector. Up-and-coming entrepreneurs and business experts alike can request a mentor by calling (828) 264-2732. Additionally, Vinny Muratore of Stone Bank can be reached by calling (954) 298-6989.