These Tampa Bay companies got hundreds of millions in small business PPP loans - Tampa Bay Times
---
These Tampa Bay companies got hundreds of millions in small business PPP loans - Tampa Bay Times
Posted: 07 Jul 2020 07:41 AM PDT
Since the start of the coronavirus pandemic, small businesses have received more than $521 billion in relief funding from the U.S. government.
On Monday, for the first time, the government announced who got the money.
The Department of the Treasury and Small Business Administration unveiled a partial yet sprawling trove of data about businesses receiving Paycheck Protection Program loans, which began in early April and were scheduled to last until the end of June, before the Senate voted last week to extend the deadline to Aug. 8.
At least 39 companies in Hillsborough, Pinellas, Pasco, Manatee, Polk, Hernando and Citrus counties received $5 million to $10 million, among them Crown Auto Dealerships, Lazydays RV and Morgan & Morgan's Tampa office. The Tampa Bay companies in this range of aid reported more than 12,000 "jobs retained," according to the Treasury data.
Nearly 250 additional companies in those counties received between $2 million and $5 million, including entities that operate landmarks like Bern's Steak House, the Columbia, Lowry Park Zoo, the David A. Straz Jr. Center for the Performing Arts and the Original Hooters in Clearwater.
Combined, the Tampa Bay companies that got at least $2 million in aid received at least $685 million combined — likely much more — and that's before factoring in tens of thousands of more local businesses that received less than $2 million apiece.
Florida businesses received 393,028 loans totaling $32 billion through June 30, according to the Treasury. The number of loans is second only to California, and the dollar figure is fourth, behind California, Texas and New York.
By another metric, though, Florida did better than anyone — 96 percent of applicants' payrolls were covered by the loans, according to the Treasury, the highest percentage of any state. The loans do not have to be repaid as long as they're used for specific expenses, like employee salaries.
Monday's list is far from a complete picture of who got what. The government released names and addresses only for organizations that received more than $150,000 — and even then, only ranges, not specific dollar figures. The higher-range loans represent nearly 75 percent of the money awarded thus far — but only 14 percent of the total number of loans.
The vast majority of loans, around 86 percent, went to businesses receiving $150,000 or less — and those were not identified by name. Nationwide, more than 291,000 went to businesses receiving $100,000 to $150,000; more than 673,000 went to businesses receiving $50,000 to $100,000; and 3.26 million went to businesses receiving $50,000 or less. Combined, those smaller loans still add up to $92.28 billion in aid.
In Florida, restaurants got 4.5 percent of the loans, the most of any category, followed by personal services (like hair and nail salons), law firms, consulting services and doctor's offices.
"It allowed us to survive," said Neil Kiefer, president and CEO of the Hooters Management Group, which got just under $3 million.
The company — which operates Clearwater's Original Hooters and more than two dozen locations in Tampa Bay, New York and Chicago — reduced its payroll by 40 or 50 percent through layoffs, furloughs and salary cuts. (That's not including some 1,800 servers.)
"We didn't apply right away," Kiefer said, "but when we got orders to shut our restaurants for dine-in here in Florida, it was obviously apparent that we were not going to have revenues to keep people employed."
The same was true at Ybor City's historic Columbia restaurant, which shut its doors and relied on federal funding to assist staff.
"It allowed our 115-year-old family business to help our 1,400 employees during this crisis," owners of the Columbia said in a statement Monday. "Through it, we could pay them while we were forced to close for at least two months and as we were gearing up to reopen — just as the program was designed."
Among those who voiced concerns about last week's extension of the loan application program: Sen. Rick Scott, R-Naples, who proposed an amendment allowing loans only for businesses that can document "a substantial reduction in revenue." The amendment did not pass.
"Sen. Scott is thankful that the Paycheck Protection Program has helped so many small businesses in Florida and across the nation stay afloat during this unimaginable time," spokeswoman Sarah Schwirian said in an email.
She said Scott didn't want companies that haven't been harmed by the pandemic to receive forgivable federal funding, "which takes money away from those that truly need it."
"He was disappointed (the amendment) wasn't included in the extension. He will continue working to make sure those that have been hurt by this crisis get the help they need."
Across Florida, 1,180 businesses received between $2 million and $5 million; 2,855 received between $1 million and $2 million; 11,987 received $350,000 to $1 million; and nearly 26,000 received between $150,000 and $350,000.
Many of the loans went to companies that have already been through layoffs, furloughs and pay reductions. In April, for example, Tampa's Global Widget, LLC, informed the state it was making temporary furloughs permanent for 67 employees. According to the Treasury, Global Widget received $2 million to $5 million in loans.
The Times Holding Company, which encompasses the Tampa Bay Times and related publications, received $8.5 million.
So far, Kiefer's dozen or so Hooters Management Corporation properties in Tampa Bay have returned nearly 100 percent of their workforce, earning about 75 percent of their revenues before the pandemic. The Chicago and New York restaurants are recovering more slowly, Kiefer said, but are on their way back.
"It's been nice to be able to bring people back work and pay them," Kiefer said. "But of course, with the current track the coronavirus may be taking, who knows if there will be another shutdown?"
The biggest winners
Fewer than 5,000 businesses nationwide received between $5 million and $10 million, for a total of nearly $34 billion. Nearly 200 of them were in Florida, including at least 39 in Hillsborough, Pinellas, Pasco, Manatee, Polk, Hernando and Citrus counties. They include:
AgileThought LLC, Tampa
APG Electric, Inc., Clearwater
Ardurra Group, Inc., Tampa
Avesta Homes, LLC, Tampa
Bentley Global Resources, LLC, Tarpon Springs
Bisk Education, Inc., Tampa
Buffalo Lodging Associates, LLC, University Park
Butler Weihmuller Katz Craig, LLP, Tampa
Central Maintenance and Welding, Lithia
Crown Auto Dealerships, Inc., St. Pete
DSK Resourcing, Inc., Homosassa
Florida Medical Clinic LLC, Zephyrhills
GA Food Services of Pinellas County, St. Petersburg
Gardner-Gibson, Inc., Tampa
Harmony Healthcare, LLC, Tampa
Harrell's, LLC, Lakeland
Healthesystems, LLC, Tampa
Hillcour, Inc., Tampa
HSP Southern Healthcare LLC, Tampa
JTS Enterprises of Tampa, LTD, Tampa
Keenan, Hopkins, Schmidt, Stowell Contractors, Inc., Tampa
LDRV Holdings Corp., Seffner
Loop, LLC, Clearwater
MS Industrial, LLC, Lakeland
McNICHOLS Company, Tampa
Morgan & Morgan, Tampa P.A., Tampa
Orthopaedic Solutions Management, Temple Terrace
Phase Three Star, LLC, DBA Hardees, Tampa
Physician Partners of America LLC, Tampa
Pinnacle Home Care Holdings, LLC, Oldsmar
Precision Personnel, Inc., Clearwater
Regal Automotive Group, Inc., Lakeland
System Soft Technologies, LLC, Tampa
Tampa Bay Systems Sales Inc., Tampa
Taw Holdings Group, Inc., Riverview
Times Holding Company, St. Petersburg
U.S. Water Services Corporation, New Port Richey
Times staff writer Ian Hodgson contributed to this report.
Correction: McLain Foods Inc. of St. Petersburg received a loan between $150,000 to $300,000. Due to an error in data from the federal government, an earlier version of this story incorrectly said the company received between $5 million and $10 million.
• • •
HOW CORONAVIRUS IS SPREADING IN FLORIDA: Find the latest numbers for your county, city or zip code.
THE CORONAVIRUS SCRAPBOOK: We collected your stories, pictures, songs, recipes, journals and more to show what life has been like during the pandemic.
SO YOU WANT TO LEAVE YOUR HOUSE? Read these 10 tips first
UNEMPLOYMENT Q&A: We answer your questions about Florida unemployment benefits
GET THE DAYSTARTER MORNING UPDATE: Sign up to receive the most up-to-date information.
HAVE A TIP?: Send us confidential news tips
We're working hard to bring you the latest news on the coronavirus in Florida. This effort takes a lot of resources to gather and update. If you haven't already subscribed, please consider buying a print or digital subscription.
Kanye West received multimillion-dollar small business loan, announces 2020 run for presidency - Fox Business
Posted: 06 Jul 2020 06:47 PM PDT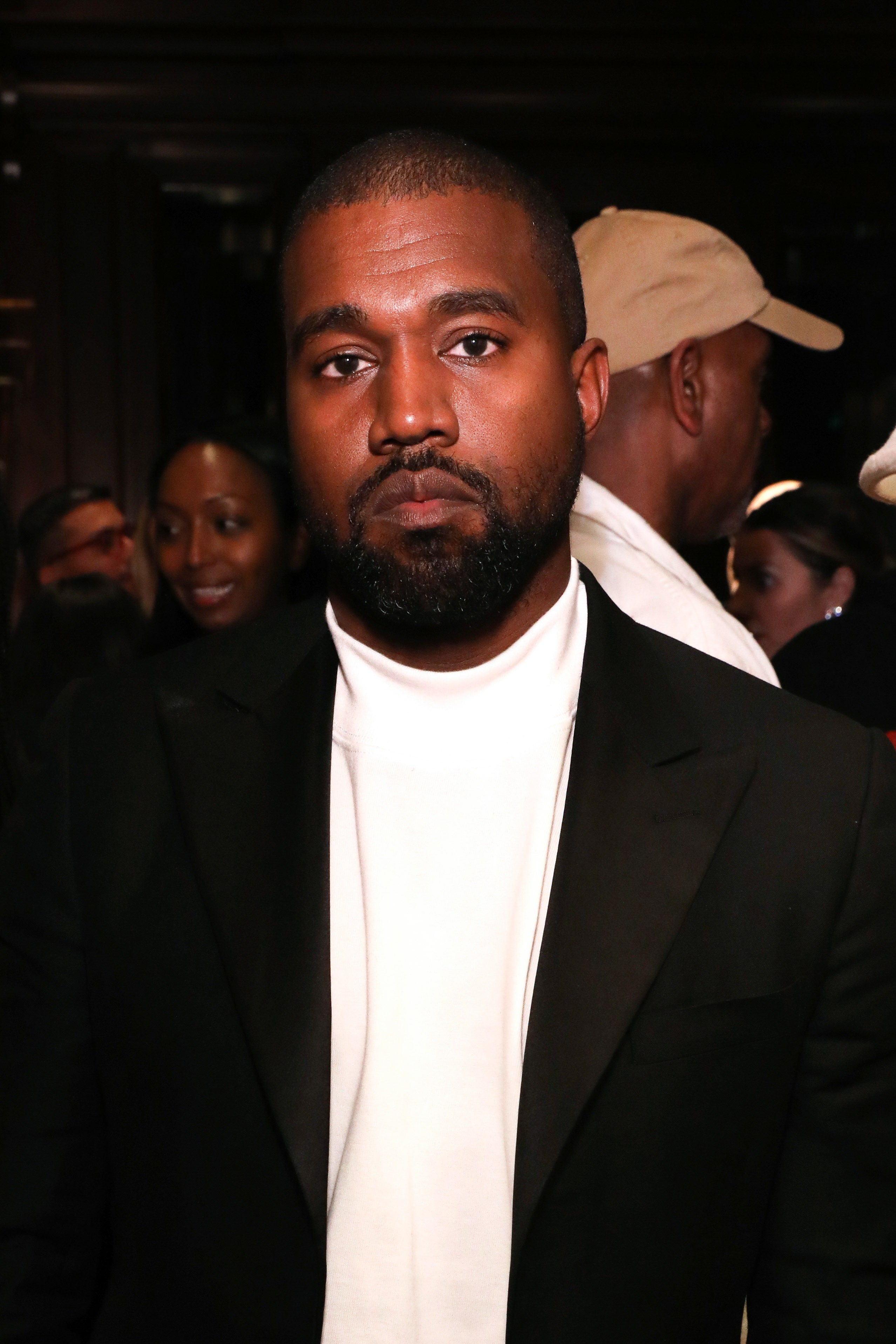 Kanye West's apparel brand, Yeezy, received a multimillion-dollar loan through the federal government's Payment Protection Program (PPP), according to data released by the Treasury Department on Monday.
The loan to Yeezy LLC was worth between $2 and $5 million and is listed as saving 106 jobs. The 1 percent loan can be forgiven if small business owners spend at least 60 percent of it on payroll costs.
PPP was established in May to provide relief to small businesses with less than 500 employees. Several retail and apparel companies, like Yeezy, received loans through the program as the coronavirus pandemic shut down stores nationwide.
TRUMP EXTENDS PPP DEADLINE WITH $130 BILLION LEFT IN FUND
West started Yeezy in 2009, and Forbes officially named him a billionaire in April thanks to his stake in the company. The New York Times reported last year that the brand did $1.3 billion in revenue in 2019 alone and that West earns 5 percent royalties on net sales.
Yeezy LLC did not immediately respond to a request for comment.
The 21-time Grammy winner also announced on July 4 that he is running for president in 2020 just four months before the election, tweeting that "we must now realize the promise of America."
Other business leaders like Tesla CEO Elon Musk and Dallas Mavericks owner Mark Cuban expressed their support for West's presidential aspirations, but Pitchfork reports the FEC doesn't have any paperwork on file for a 2020 run by West. The deadline to get on the ballot in several states has also already passed.
GET FOX BUSINESS ON THE GO BY CLICKING HERE
West first claimed he would run for president at the MTV VMAs in August 2015 and has talked about it intermittently since then. He said at Fast Company's Innovation Festival last year that he was considering a run for president in 2024 under the name Christian Genius Billionaire Kanye West.
Both West and his wife, Kim Kardashian West, have met with President Donald Trump at the White House multiple times to discuss criminal justice reform. The celebrity couple has received some criticism for flaunting their wealth during the coronavirus pandemic.
West sent a congratulatory tweet last month to his wife for "officially becoming a billionaire." Forbes disputed the claim last month, claiming that Kardashian West is actually worth $900 million.
READ MORE ON FOX BUSINESS BY CLICKING HERE
New fund to aid Black small business owners during pandemic - 13WMAZ.com
Posted: 06 Jul 2020 08:32 PM PDT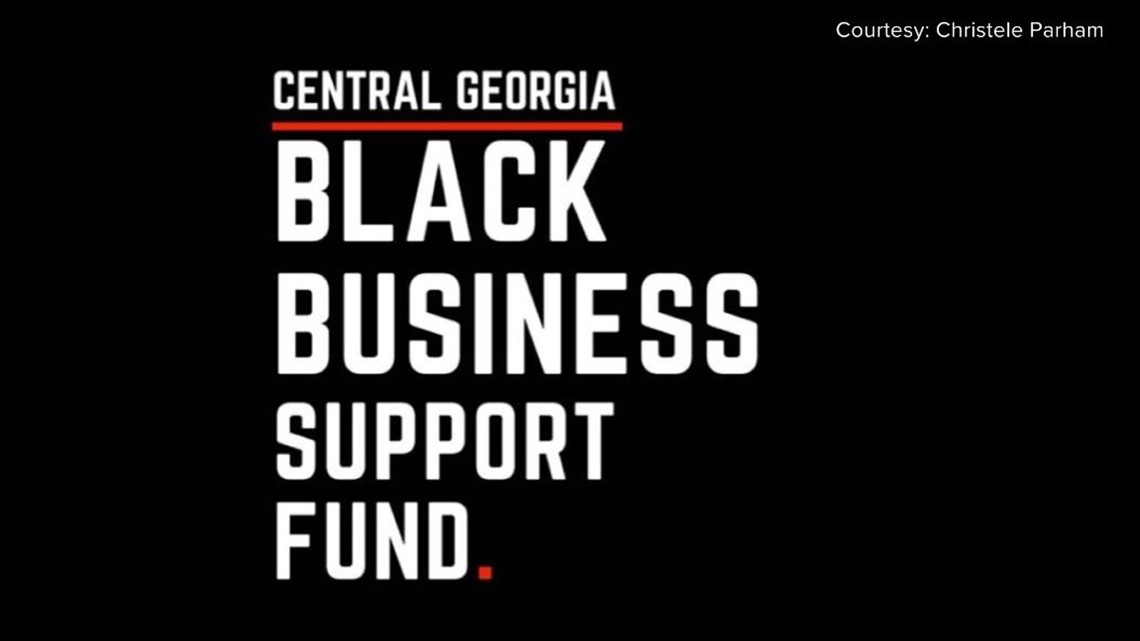 MACON, Ga. — Last week, Central Georgia community leaders announced a new support fund aimed towards assisting Black-owned businesses hit hard by COVID-19.
The Central Georgia Black Business Support Fund was set up to make sure Black business owners are able to stay afloat during the pandemic.
"We know that Black businesses have been disproportionately impacted through the coronavirus pandemic," says Griffith Family Foundation executive director Tonja Khabir. "There are a lot of additional funding opportunities that happen throughout this community but we wanted to ensure that we could find an additional way to create that access."
Khabir, along with Alex Habersham of the Macon Black Pages, teamed up with United Way of Central Georgia and the Community Foundation of Central Georgia to create the fund.
Local businesses applying for support may receive up to $2,500. According to Khabir, over 50 businesses have applied already.
In addition to financial assistance, representatives from organizations like The Urban CEO, Middle Georgia SCORE, and the Small Business Development Center will help businesses with marketing and community outreach.
"With the added challenge of coronavirus and the general racism that we as African Americans are exposed to, it makes things a little bit more difficult," says Khabir. "This is not going to be an end all be all, and we don't know what's happening in the future with coronavirus, but just a bit of relief is something that we want to support our community with."
Applications close July 17.
STAY ALERT | Download our FREE app now to receive breaking news and weather alerts. You can find the app on the Apple Store and Google Play.
STAY UPDATED | Click here to subscribe to our Midday Minute newsletter and receive the latest headlines and information in your inbox every day.
Have a news tip? Email news@13wmaz.com, or visit our Facebook page.