The Small-Business Die-Off Is Here - The Atlantic
---
The Small-Business Die-Off Is Here - The Atlantic
Posted: 04 May 2020 12:32 PM PDT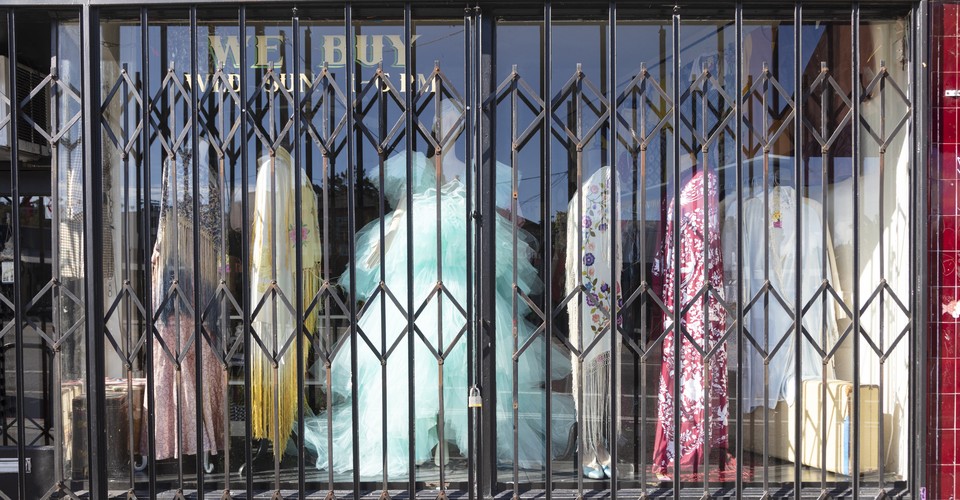 Measure would provide state dollars to NJ's hospitality, alcohol businesses - NJBIZ
Posted: 04 May 2020 02:26 PM PDT
Restaurants, cafes, bars and other hospitality businesses that have seen their revenues plummet amid the COVID-19 outbreak and the Murphy administration's response might have a new lifeline from the state.
Under a bill that passed through committee on Monday, the state would create a $5 million "NJ Hospitality Emergency Loan Program," within the New Jersey Economic Development Authority for certain smaller businesses.
The measure – Assembly Bill 3959 – was approved at the Assembly Appropriations Committee on Monday morning, the State Legislature's first-ever committee hearing conducted remotely in a bid to promote "social distancing" and starve the virus of potential new hosts.
Meanwhile, Assembly Bill 3965 – also approved Monday – would make local alcohol producers and shops eligible for another small business loan program under the NJEDA, in order to cover operating expenses such as payroll and utilities during the pandemic.
The loans spelled out under A3959 would have the same terms as another small business loan program within the NJEDA, meant to prop up struggling businesses that have been ordered to shutter their doors, or have seen steep drops in their customer base.
It's not as if an effort isn't being made, but if you consider the demand being made against the normal infrastructure … it's not balanced because you can't possibly be prepared for what we're undertaking here.
– Assembly Appropriations Chair John Burzichelli
Many patrons across the state have opted to not leave their residences either because of bans on nonessential travel, or to avoid the risk of exposure to the virus. And, amid soaring joblessness, many residents have simply opted to spend less money.
Demand soared for the NJEDA's $10 million small business loan program, with 3,260 businesses appling for a combined $228.7 million from the state's much smaller pot of money.
A $5 million grant program ran out of money just over an hour after applications opened, with more than 32,000 businesses vying for funds.
In addition, the Casino Reinvestment Development Authority approved a $2 million grant program in mid-April, which in coordination with the NJEDA will be awarded to Atlantic County and Atlantic City businesses.
"The amount of applications they received in both of those programs was simply huge," Assembly Appropriations Chair John Burzichelli, D-3rd District, said Monday.
"It's not as if an effort isn't being made, but if you consider the demand being made against the normal infrastructure … it's not balanced because you can't possibly be prepared for what we're undertaking here."
Under the bill, loans would be capped at $10,000 "per business per month" to cover "immediate, unavoidable expenses," other than payroll, that arise during the existing public health emergency. Eligibility would be capped at $2 million for businesses in operation at least a year, or $1 million for those that have been around less than a year.
Applicants would have to provide copies of the bills they would use the loan money to pay. Businesses that have been in operation for less than a year would also have to show they have kept up with their payments.
Like with the existing NJEDA loan program, businesses would hash out a 10-year payment plan. Loans would be interest-free and payments would be deferred for the first nine months.
"If we want our vibrant hospitality industry and its many employees to make it through this crisis, we must give these small businesses the tools they need to weather the pandemic until we can safely come together to once again enjoy all they have to offer," one of the bill's sponsors. Assemblyman Raj Mukherji, D-33rd District, said in a Monday statement.
Bottoms up
A3965 meanwhile, is meant to provide relief to smaller-scale alcohol businesses, such as breweries and wineries, as well as retailers with up to 10 employees.
The money would come out of the EDA's existing non-emergency business assistance loan programs. Interest rates would be set at the prime – or lowest possible rate – or up to three points above.
"This pandemic has brought our economy to a near halt, putting a strain on our growing small business industry and, as the summer fast approaches, is threatening to severely impact New Jersey's busiest season for tourism," reads a statement from the Assembly Democrats Office.
"The dense concentration of bars, micro and craft breweries, wineries, and distilleries, who rely on taproom revenues and in large part complement the Jersey tourist experience, are no exception to the financial hardship we're seeing.
'It's been a struggle'; Small-business owners try to navigate government supports - BarrieToday
Posted: 04 May 2020 10:09 AM PDT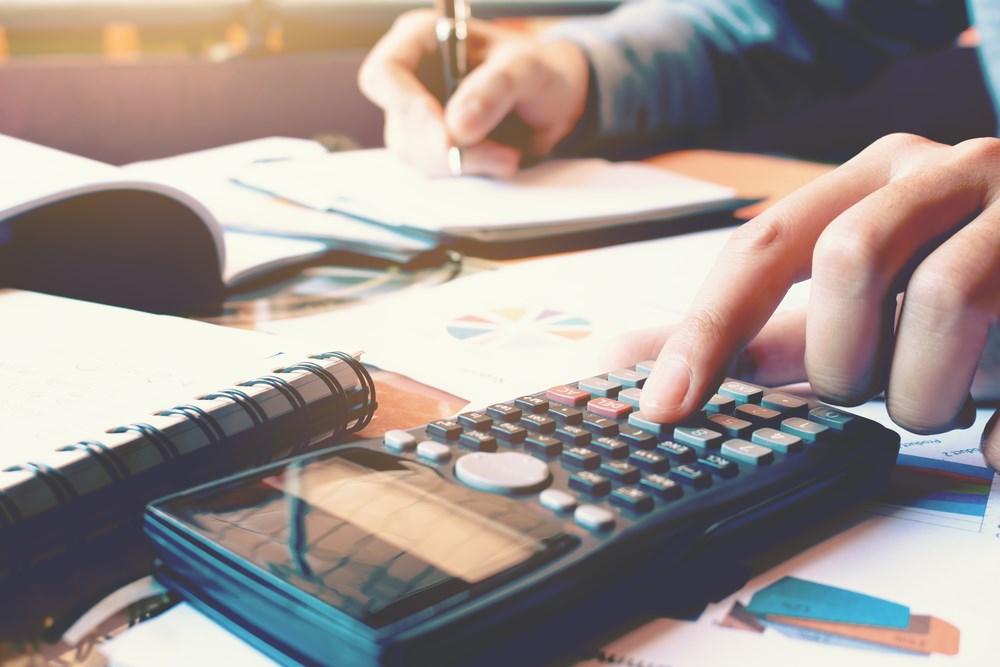 Are you a small-business owner confused about what federal and provincial supports are available to you to help you through COVID-19?
Your bank could help you with that, and it may not cost you a dime.
"To try to read between the lines to figure out how they even calculate them... it's been a struggle. You almost have to be an accountant, I think, to figure it all out," Anita Stacey, president of Cowden-Woods Design Builders in Barrie, said with a laugh.
"It's a little bit confusing to know what is the right program to apply for, because everyone's circumstance is different," she added 
Stacey applied for a CEBA (Canada Emergency Business Account) loan through Meridian Credit Union and will use the $40,000 in funding to help extend operations when the downturn hits.
"After the application was filled out, it was a matter of days and we had the funds in our account," she said. "It was a relief that happened so quickly. It was really helpful for us and I'm sure it would be helpful for a lot of small to medium-sized businesses."
The general contracting company has been in business in Barrie since 1983.
"Construction is a little bit different in that, we have not been impacted immediately by COVID-19," said Stacey. "We've been fortunate that a few of our projects have been deemed essential through the provincial guidelines, so we've been able to continue to work. Where it's going to impact us fairly soon is... some projects were put on hold. For now, we can maintain.
"In about five or six weeks, we will not have projects to go to because they've shut down," she added.
When COVID-19 supports for small businesses started to be announced through the federal and provincial governments, Stacey said she was relieved to have a financial advisor to help her company navigate them.
Jason Teal, vice-president of business banking for Meridian in Barrie, says banks across the country are bracing for multiple waves of COVID-19 impacts, with businesses currently in the first stage.
"What we're hearing from businesses today is there is an evaporation, or slow down, of revenue. In some cases, businesses have had to shutter that had previously been fully operational, but many have had to scale back their business," said Teal.
In many cases, businesses are also working to evolve and innovate.
"There's a very rapid switch in how you do business and interact with your customers," he said. "Also, looking at your supply chain and (determining) where the risks are you may not have had before."
Teal says business owners should be looking at their own business needs and being able to clearly define them to assist a financial advisor in suggesting an avenue of action.
"Then you can work through a worst-case and best-case scenario of how things may unfold over the next 12 to 18 months," said Teal.
Teal says different programs have different criteria, so asking a financial advisor for help can be beneficial in navigating those criteria. Also, most banks offer the services of their financial advisors for free if you already have a business account with them.
"Now more than ever, there's so much information out there that it's not reasonable for these business owners to understand it all, and it might not be an efficient use of their time to invest the energy in understanding it," said Teal. "We have resources internally that can get you up-to-date information, and we encourage full disclosure."