PLN to give small businesses free electricity for six months - The Jakarta Post - Jakarta Post
---
PLN to give small businesses free electricity for six months - The Jakarta Post - Jakarta Post
Posted: 01 May 2020 10:37 PM PDT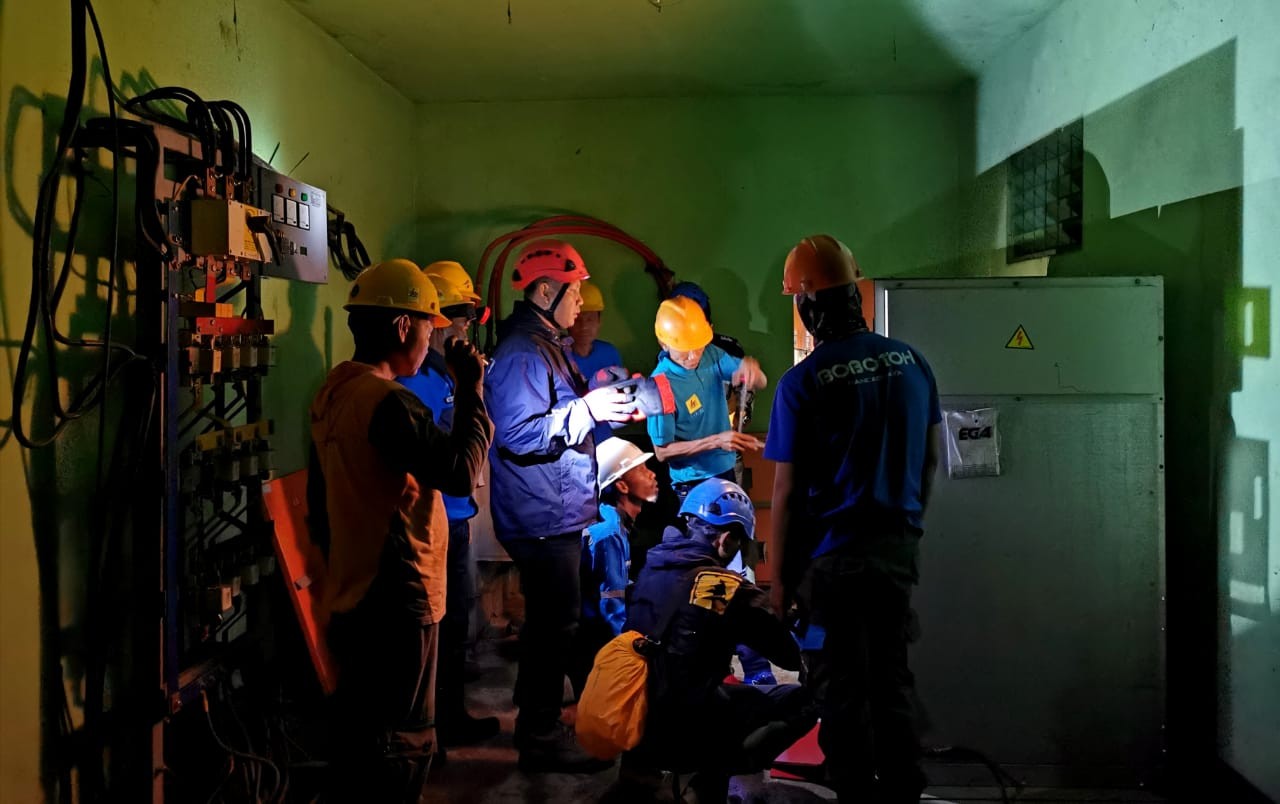 tate-owned electricity firm PLN has announced its intention to supply small-scale businesses and industries on 450-volt ampere (VA) contracts with six months of free electricity as part of the government's latest expansion of social aid.
PLN president director Zulkifli Zaini said the company had started gathering data of around 500,000 pre-paid customers from small businesses and industries eligible to receive the aid.
"We will prepare the technicalities as soon as possible, so that this policy can be implemented immediately," Zulkifli said in a media statement on Friday, while expressing hope that all tokens could be generated by Sunday.
Since April, the government has granted free access to electricity for around 24 million 450 VA customers and provided a 50 percent discount for around 7 million 900 VA customers for three months.
Read also: Small businesses get subsidies, loan relief
During a meeting on Wednesday, President Joko "Jokowi" Widodo announced several schemes to ensure small and medium businesses were included in the government programs, including the free electricity supply.
"We must ensure they are included as recipients of social aid programs, such as the Family Hope Program (PKH), staple food distribution, cash aid program, village cash assistance as well as free or discounted electricity," Jokowi said.
Zulkifli applauded the President's decision, saying it reflected "great commitment and concrete and continuous efforts" to protect the people affected by the COVID-19 pandemic.
"PLN is enthusiastic and has the full responsibility to carry out the commitment and translate the government's concern in assisting small businesses and industries," Zulkifli added.
If you want to help in the fight against COVID-19, we have compiled an up-to-date list of community initiatives designed to aid medical workers and low-income people in this article. Link: [UPDATED] Anti-COVID-19 initiatives: Helping Indonesia fight the outbreak
Business groups respond to economic recovery package - RTE.ie
Posted: 02 May 2020 08:04 AM PDT
The Government's five-stage roadmap and €6.5bn package of new supports to help businesses recover from the Covid-19 crisis has been broadly welcomed by representative groups including Ibec, the Small Firms' Association (SFA) and Chambers Ireland.
Director of the SFA Sven Spollen-Behrens said: "The reopening roadmap and the further economic packages are important steps ... and will assist small business to survive this difficult time and reopen over the coming months.
"The Government has listened to the feedback we have provided and responded to the needs of small business owners across the country. 
"These are hugely worrying times for small businesses, and for many this is going to be a difficult period for much of the year and beyond."
CEO of Ibec Danny McCoy stated: "Business has been calling for this roadmap and its publication will greatly assist with a phased, safe and much needed return for businesses which have been closed as a result of the containment measures."
He also welcomed the further significant package of business liquidity and cashflow supports published today. 
"The scale of business collapse in recent weeks has been spectacular and unprecedented ... these measures will support businesses through the worst of the economic collapse and help prepare many for reopening."
Retail Ireland, the Ibec group that represents the Irish retail sector, also welcomed the new measures to address the impact of the Covid-19 crisis on business.
But Retail Ireland Director Arnold Dillon said the phased reopening of the economy "must be kept under constant review and earlier reopening facilitated if public health objectives are met within in a shorter timeframe".
He added: "The focus now must be on protecting viable but vulnerable retailers through this period, followed by major reboot of the economy."
---
Read more: Latest coronavirus stories
---
Chambers Ireland CEO Ian Talbot said it welcomed Minister for Finance Paschal Donohoe's stimulus package.
"Our message to Government throughout the crisis has been that the risk of under-reacting to these economic challenges is much greater than over-reacting. The economic programme that will be required is unprecedented. This afternoon's announcement shows that this message has been heard.
"Implementation of support is critical. The funds proposed must be capable of rapid drawdown and the organisations charged with delivery are properly resourced to undertake the tasks.
"We reiterate our earlier calls to ensure supports like the Wage Subsidy Scheme are extended beyond the June deadline."
Family-run businesses, the country's largest employers, have given a "conditional welcome" to the new economic supports but said the new measures were a missed opportunity to maximise jobs and accelerate re-employment in communities across the country.
John McGrane, executive director of the Family Business Network, said: "Neither more loans nor unworkable state equity investment are what businesses need to reopen and re-hire. What will get the recovery moving fastest is the extension of the Covid-19 Temporary Wage Supplement Scheme until a reasonable period after the State's current restrictions on businesses are ended."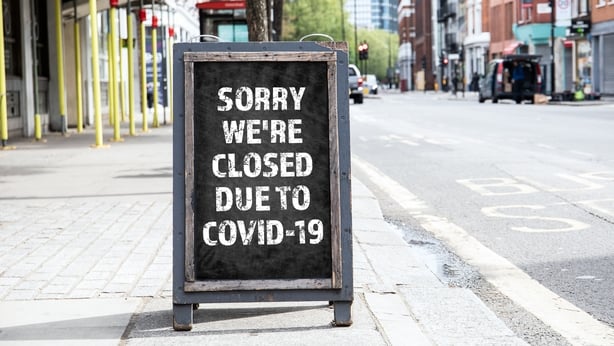 He also criticised the limiting of a waiver of local authority rates charges to firms which have closed down and called for a "fair waiver for all employers".
Retail Excellence said its members "very much welcome the publication of the Government's reopening roadmap. It provides clarity to all retail members as to when they can reopen and re-employ their colleagues."
But the group does not consider the support measures are sufficiently retail-focused and 100,000 jobs in the sector are now at stake.
It called for the cancellation of local authority rates for 12 months and a three month Government rent grant of 60% of rent payable during the closure to be extended to five months.
Banking & Payments Federation Ireland Chief Executive Brian Hayes said: "A €2 billion Covid-19 Credit Guarantee Scheme is an important step in improving the serious liquidity challenges facing SMEs.
"Banks will immediately start working with relevant stakeholders including Government Departments and trade bodies with to view to ensuring that the operation of the scheme is as efficient as possible."
The Irish Hotels Federation (IHF) welcomed the additional measures but IHF president Elaina Fitzgerald Kane said they fall short, given the enormous challenges facing Irish tourism.
"Specific sectoral supports are required for the tourism sector ... we are calling for a permanent reduction in the Tourism VAT rate, a waiver on local authority rates and charges until the impact of Covid-19 restrictions has abated and for a minimum of 12 months."
The IHF also wants targeted liquidity measures to provide working capital for tourism businesses to survive and restart and the continuation of the job subsidy scheme. 
"The priority must be to safeguard the 260,000 livelihoods supported by tourism businesses."
"The Reopening Roadmap is a core element of the framework needed to support an essential and phased return to social and economic activity."

Business reacts to roadmap and further significant package of business liquidity and cashflow supports:https://t.co/UavNXvXsqW pic.twitter.com/huzoSc7JIH

— Ibec (@ibec_irl) May 2, 2020
Fianna Fáil's Finance Spokesman Michael McGrath said the measures announced today "will be a help to some businesses who are trying to stay just alive at this stage.
"It is vital these initiatives are put into operation as quickly as possible as the longer the delay, the more businesses that will not be able to reopen.
"Significantly, two of the key measures require legislation to pass through the Oireachtas and this in turn means a new government has to be put in place ... this must inject a new degree of urgency into the process of government formation."
Sinn Féin spokesperson on Finance Pearse Doherty said that the grants scheme for small businesses announced today by the Minister for Finance is "wholly inadequate".
With 280,000 micro and small business operating in the State, he said that the average grant payable to firms could be less than €900.
"The three-month waiver for commercial rates for impacted businesses is long overdue, but doesn't go far enough as the reality is that many affected businesses will still be closed in three months time and this waiver should be extended to at least six months," added Mr Doherty.
Letter from Los Angeles: The death of small business is a tragedy for Jewish community and democracy - Forward
Posted: 30 Apr 2020 10:33 AM PDT
"Small-scale commercial production is, every moment of every day, giving birth spontaneously to capitalism and the bourgeoisie…wherever there is small business and freedom of trade, capitalism appears."— V.I. Lenin
A great connoisseur as well as sworn enemy of the free market, Vladimir Lenin might smile a bit if he witnessed what is now happening to small businesses in the current Covid-19 pandemic. Even before, America was experiencing falling rates of business formation as well as declining homeownership, particularly among the young. The share of GDP represented by small firms had dropped from 50 to 45% since the 1990s.
Now the current pandemic, and the policies being applied to contain it, are creating a perfect storm that could devastate millions of already struggling businesses. Millions of little firms have been forced to shut down, with some likely not to open before the summer, if ever.
The longer the shutdown continues, the tougher things could become for many of the estimated 30 million small businesses that employ roughly half of all Americans. The prospects are particularly bleak for restaurants, small retail establishments and "personal service" establishments like salons and gyms whose primary selling point against larger firms has been their scale and familiarity with customers. According to the JP Morgan Institute, 50% small businesses have a mere 15 days of cash buffer or less. If the shut down lasts much longer, as many as three-quarters of independent restaurants simply won't make it. In the end, once the fog of the pandemic dies down, we are likely to see a great deal more empty storefronts and many of our beloved local businesses abandoned. And the body count is expected to include high profile names such as Nieman-Marcus, Rite-Aid, AMC Theatres. J. Crew and 24-Hour Fitness.
In contrast, this pandemic could usher in a golden age for efficient, technology-savvy firms like Amazon, as well as better capitalized chains such as McDonalds or Chick-fil-a, which have shifted well to online platforms and are better positioned to return to full business after the disruption. If the shut down lasts much longer, expect your local taco stand to be replaced by the likes of Taco Bell or Chipotle and the family Chinese spot by Panda Express.
"Feudalism with Better Marketing"
Small business has been a critical element in America's remarkable record of ethnic uplift. In America and other western countries, suggests historian Ellis Rivkin, "the fate of the Jew and of Judaism came to hinge on the capitalist revolution" as feudal barriers disappeared. Over the past century other newcomers — Italians, Chinese, Indians, Cubans, Africans to name notable examples — have focused on small business to advance into the middle class. In recent years entrepreneurship has risen most notably among immigrants and, increasingly, women, eager to make their bid for independence and self-sufficiency.
The loss of small firms over the past decade has done much to alter the unique character of many of our great cities. Ethnic shopping districts, like the once vibrant Polish neighborhoods in Chicago, have all but lost their shops and customer base. In New York the once ubiquitous delicatessens and Greek-owned diners are becoming endangered species. The City Journal notes that in Gotham, once home to small, independent restaurants, larger restaurant groups have begun to "dominate the culinary scene."
Yet these concerns are not just those colored by nostalgia for the scent of urban streets past. It is also, perhaps even more so, about the slaughter of suburban small businesses. After all, this is where the ethnic Americans of all stripes have concentrated — 80% of all residents of the country's big metros reside and work in suburbia.
Here the damage includes not only Main Streets but also large shopping complexes and strip malls, the centers that architect Tim Cisneros calls "the immigrants' friend." Now many of these malls face bankruptcies as tenants can no longer pay rent. Even before the pandemic, Center Square Investment Management estimated that 44% of current mall retail space will be either shuttered or repurposed over the next five to seven years.
This is not merely a plea for the little guy, but also a warning about the future. Many of the businesses with Jewish founders started small — Home Depot, The Gap, Costco (originally Price club), the Limited, the Simon Properties and Westfield Corp. mall developers, Broadcom. They later became larger, and many have played a key role in the philanthropic lives of their home cities and the Jewish community. With the decline of the economy, particularly with a long lockdown in key locales, prospects for small businesses to get bigger have diminished. Most face not a bright future, but what the Harvard Business Review calls "an existential threat."
Today's economy does not favor risk taking outsiders. It prefers those already "insiders",like well-financed large restaurant chains that are better equipped to adjust to on-line formats and future social distancing regimes. For most smaller firms— the Panda Expresses of tomorrow, if you will— the future seems bleak. The National Restaurant Association estimates that more than 8 million restaurant employees have been laid off or furloughed since the beginning of the coronavirus outbreak in March. This represents more than two-thirds of the 12 million employees that were working at the nation's eating and drinking establishments in February.
Even more than the big chains, the long-term victors will be the big tech giants. Even before the pandemics, firms such as Microsoft, Facebook, Apple, Amazon and Google and Netflix possess market power either together or solely, that covers as much as 80 to 90% of key markets like cellphone operating systems, computer programs, on-line shopping and search.
The pandemic seems likely to bolster their already rapidly growing stranglehold over both the stock market and the economy. Once seen as dominated by risk-taking entrepreneurs starting in a garage and backed by credit card debt, tech has becomes defined by corporate concentration, what one Silicon Valley wag labeled "feudalism with better marketing."
The pandemic will likely accelerate this process. With jobs scarce, these firms now enjoy ever greater ability to recruit tech talent no longer looking for startups. Like Main Street businesses, small entrepreneurial tech firms are losing out to their giant competitors or forced to accept subordinate status.
The biggest threat
More maddening for small business people is seeing funds flow to owners of luxury real estate, hedge funds and brokerages. The Indian-born owner of our local UPS franchise said that while bailouts are going to major corporations, his business was turned down for a loan. Small restaurants have been allowed to struggle while funds are diverted to better funded, better connected business like the Ruth Criss and Potbelly chains , which have access as well to Wall Street's money. Many big firms like Papa John, KFC, Wendy's needed the money since they spent so much of their cash on "buybacks" of their own stock, and now are asking taxpayers to fill their self-inflicted cash shortages.
What's at stake is not just a change in the business landscape, but the social disaster that the collapse of small businesses could bring. After all it is the local businessperson who is most likely to support the soccer or baseball team in your town. And in ethnic communities— Jewish, Chinese, Indian, West Indian, Latino— it is the entrepreneur who funds the local church, temple, and school that serves their communities. To be sure, large companies donate as well, but their operatives often are temporary residents of towns and communities; their primary loyalties are to their firms, not their neighbors or ethnic group.
This has always been particularly critical for Jews, who in their long history, have learned the benefits of communal self-reliance. "Seeest thou a man diligent in his business?" asks Proverbs (22:29) "He shall stand before kings." In our history it has been the entrepreneurs —- the Rothschilds, Bronfmans, Lauders, Lowys, Adelsons, Marcus'— who have provided critical support for such things as the State of Israel, Jewish education and the battle against anti-Semitism.
Now that support is threatened as business prospects fade. Jewish philanthropy, like that of others, is in free fall, and the old-line money cannot by itself stem the tide. Right now the JCCs and other Jewish organizations are bracing for major cutbacks. To survive this economic downturn, Jewish organizations, synagogues and schools need more than legacy money— they require the contribution and energy of those still on the way up. An entrepreneurial bloodbath will become a communal disaster.
Yet we should not forget that devastating small business is not just about the fate of our economy or our philanthropy. It is also about the nature of our society and the durability of our Republic's institutions. Throughout history, as Aristotle noted, independent proprietors have been the driving force for self-government and republican order. Aristotle also warned about the dangers of an oligarchy that would control both the economy and the state. Ultimately, ever greater consolidation of wealth played a major role in undermining Greek democracy and the citizen-led Roman Republic. When the small proprietor declines, as in ancient Greece and Rome, and now in America, we see the irrepressible rise of oligarchy.
This suggests for political and social as well as economic reasons, it is imperative to find ways to help Main Street survive. A country dominated by a small group of mega-corporations and an ever more intrusive state may retain the forms of a republican democracy, but will become essentially ever more feudal, repressive and constrained.
Joel Kotkin is the Presidential Fellow in Urban Futures at Chapman University and executive director of the Urban Reform Institute. His next book, The Coming of Neo-Feudalism, will be out from Encounter late this spring. You can follow him on Twitter @joelkotkin