For Small-Business Owners, Hard Decisions Become Personal - The New York Times
---
For Small-Business Owners, Hard Decisions Become Personal - The New York Times
Posted: 03 Apr 2020 11:36 AM PDT
Meganne Wecker got a sense in January of the economic blow coming to her family's furniture business from her suppliers in China.
Ms. Wecker, the president of Skyline Furniture, a 74-year-old manufacturer in the Chicago suburbs, heard from her partners in China about the economic devastation caused by the coronavirus outbreak. Skyline, which has about $50 million in annual revenue, sells to retailers like Wayfair and Target, and the supply-chain loss could deliver a huge blow.
She prepared herself for the worst, but it was still gut wrenching when she and her father, Ted Wecker, Skyline's chief executive, had to shut down the company as the U.S. economy came to a lurching halt. They decided in mid-March to close both factories and stop paying themselves, but they continued to pay all 300 employees for two weeks.
But time is running short, and Ms. Wecker, like other small-business owners, must determine how to keep her company afloat as stores and restaurants are shuttered, manufacturing comes to a standstill and people are told to stay home. Some choices — pay cuts, furloughs, layoffs — could seriously harm employees who have worked for them for years.
The damage is already becoming apparent: More than 6.6 million people filed new claims for unemployment benefits last week, the Labor Department said Thursday, surpassing the record 3.28 million claims from the week before.
For Skyline, it's unclear when the State of Illinois will let it reopen. "Our top two priorities were the health and safety of our employees and how we are going to come out of this with a business that's still operating and intact," Ms. Wecker said. "We're going to try to understand all that is available with packages and loans."
She is hopeful that she can get federal funds through a relief effort known as the paycheck protection program to pay most of her employees this month.
Maneuvering through the crisis is much harder for smaller businesses, which cannot afford the raft of advisers, lawyers and accountants that large companies have to guide them.
At the end of last week, the chief executives of Visa and Morgan Stanley publicly pledged not to lay off any employees this year. That's reassuring for the 77,000 workers at the two firms.
But the gesture was comparatively easy for finance companies, which have cash reserves, lines of credit and an ability to borrow more money. They also have businesses that will generate enormous fees in the downturn.
The retail industry, on the other hand, was struggling well before the coronavirus pandemic forced retailers to shutter stores nationwide. Companies like Macy's and Gap, which combined laid off more than 200,000 employees this week, lack the same cushion and cannot generate revenue with their stores closed.
For small-business owners, keeping everyone employed may not be possible. But they will also have to determine what it would take for the company to endure the economic slowdown and emerge after the crisis as a viable business.
Even entrepreneurs who have the personal wealth to weather the pandemic are contemplating what their business will look like in a different marketplace.
Bob Parsons, the founder of GoDaddy, the internet domain name company, said he was trying to manage a steep drop in income.
He had parlayed the billions he made into 18 businesses with 900 employees, but he said most everything was shuttered, including his golf course, the Scottsdale National Golf Club in Arizona, and his Harley-Davidson dealership. His holding company, YAM Worldwide, includes a private lending arm and 2.1 million square feet of commercial real estate in Phoenix.
"One of our biggest deals is we own shopping malls," he said. "That's a lot of restaurants, nail shops, fitness centers, and not a lot of rent is going to come in from them."
His goal is to keep most of his 900 employees employed through April and re-evaluate after that.
Many business owners are struggling with tough decisions on a personal level, said Pierre duPont, a partner at the financial services firm Cerity Partners, where he has many business owners as clients. "It's just not about the numbers," he said. "It's about the people and the relationships that make the business whole."
Ms. Wecker said Skyline employed some families that had worked there for many years. "We had a woman who celebrated her 50th year working here," she said. "Her son and grandson work for us, too."
Brian Ascher, partner at Venrock, a venture capital firm, recommends pulling off the Band-Aid quickly. "If you have to cut, the goal is to cut once, cut deeply and do it quickly," he said. "Then you have to treat the remaining troops really well, so they have psychological safety."
Rent is an area ripe for renegotiation. Mr. Parsons is expecting less rent from his tenants, and Mr. Ascher is encouraging companies he's invested in to ask for rent reductions. He has seen landlords cut rents by 10 percent to 20 percent but also up to 50 percent.
Another strategy for business owners is to stretch the cash they have. Companies with 18 months of cash are in the best position, and those with 12 months should try to stretch it to 18 months, Mr. Ascher said. Companies with less than 12 months are going to struggle.
But they must spend the cash wisely, said Bob Buchanan, head of business transition planning at Wells Fargo Private Bank.
"If they survive in the short run but their decisions put them in a bad position, it doesn't matter," he said. "If you push off paying your suppliers, will they still be in business in six months from now? Many people haven't thought through that."
For smaller companies without access to credit lines, surviving until the arrival of any stimulus money will be difficult. Research from Next Street, an advisory firm focused on small businesses, found that 25 percent cannot make it past 30 days and another 25 percent do not have enough cash to get past 90 days. The Small Business Administration loans that forgive expenses like payroll may not arrive quickly enough to help.
"You're going to see a lot of press that the money is going out the door, but any funding will take three weeks from application," said Michael Roth, managing partner at Next Street. And given the rush of applications, banks will put a priority on their existing clients.
"It's not going to real small business, the businesses that people see in their communities," he said. "Those small businesses are not going to get it for four to six months."
He pointed out that the lenders accredited through the Small Business Administration had never handled more than $30 billion in a year; they're now being asked to process $350 billion in three months, more than 40 times the volume.
There is one source of quick cash: The S.B.A. is offering $10,000 grants through its economic injury disaster loan program. Applying for one also puts a business in line for a loan through the same program, said Clint Coons, founder of Anderson Advisors.
"There are opportunities out there to save your business," Mr. Coons said. "But people think it's more difficult than it is to apply."
If there's a silver lining for private businesses, several venture capitalists noted that recessions spur innovation.
Russo's, a 100-year-old fruit and vegetable company outside Boston, lost half of its revenue in 24 hours when the universities, public schools and restaurants that it supplied closed. Its retail store remains open, and business is increasing.
Karen Russo, a fourth-generation member of the family that owns the company, said she had long wanted to create boxes filled with a variety of fruits, vegetables and other products that could be placed directly in the trunk of a customer's car. Her father, Tony, who owns the company, resisted but finally agreed two weeks ago. Now they have four types of boxes, which are selling well.
"It's hard to expand and contract at the same time, but we're trying our best," Ms. Russo said. "We've been doing a lot of thinking about what we have and how we can use it in a different manner."
Before closing its factories, Skyline prepared its work spaces for a different world when people return. It moved workers six feet apart, reclaimed unused space in one factory and drew up plans for shifts to have fewer employees working at the same time.
The company is prepared to lose millions of dollars this year, but believes it can weather the downturn. What worries the Weckers is the loss of their business partners.
"A company like Macy's scares us because they owe us a lot of money," Mr. Wecker said. "But we also have 70 years' worth of relationships with fabric and foam suppliers. We're doing our part to continue to pay them on time."
Putin Says Russia Is Willing to Join Oil Production Cuts: Live Updates - The New York Times
Posted: 03 Apr 2020 12:57 PM PDT
Here's what you need to know:
Putin urges the United States to participate in oil output cuts.
The United States should join with Russia and the Organization of the Petroleum Exporting Countries in cutting crude oil production to help prop up global oil prices, President Vladimir V. Putin of Russia said Friday, in a suggestion that would turn upside down decades of American oil policy.
Mr. Putin, speaking in a video conference with directors of Russian oil companies from his country residence, where he has been in seclusion because of the coronavirus outbreak, said Russia was willing to help stabilize the market by joining other countries in a cutting 10 million barrels of oil in output.
"I think we need to unite forces to balance the market and limit, with these coordinated actions, oil production," he said.
The United States has cheered OPEC, the global oil cartel, when it increases output to lower prices, but as the world's largest consumer of crude oil, it has never pursued policies to raise prices.
Mr. Putin noted that he had talked on the phone with President Trump about oil markets but did not say specifically whether they had discussed or agreed on an arrangement where the United States would join a production cut with OPEC and Russia.
Aleksandr Novak, Russia's energy minister, said on the video conference that Russia would join a conference call of OPEC and other oil-producing nations on Monday. He did not specify a role for the United States in production cuts but said they would be coordinated with "partners" in the oil market.
Mr. Trump has been leaning on Saudi Arabia and Russia to end the damaging price war that the Saudis started after Russia declined to agree to new production trims at a meeting in Vienna in early March.
The jousting between the two major producers has accelerated the collapse of oil prices, which fell about 55 percent in March.
Stocks slide after a painful jobs report.
Wall Street was set to end a volatile week with a drop, as investors braced themselves for more bad news on the coronavirus pandemic and considered fresh data showing the economic damage that it has already caused.
The S&P 500 fell more than 1 percent. Selling on Fridays has become something of a routine on Wall Street lately, with analysts saying that it reflects caution over what news the weekend might bring. Since the stock market peaked in February, shares have fallen on every Friday bar one.
The exception was March 13, when President Trump held a late afternoon news conference in which he promised that a number of businesses, from Google to Walmart, would support the efforts to contain the coronavirus.
On Friday, investors were presented with more painful — if no longer surprising — economic data. The monthly employment report from the Labor Department that showed the nearly decade-long run of job growth had ground a halt in March. And a new reading of economic activity in Europe for last month registered its biggest ever drop.
Oil remained a bright spot, with crude futures continuing a rally that began on Thursday on hopes that the world's major oil producers might cut supply.
The small business loan program is live.
Small businesses flooded lenders with emergency loan applications on Friday morning as the spigot opened on $350 billion in relief money.
Treasury Secretary Steven Mnuchin said that community banks had processed 700 loans for $2.5 million before 9 a.m. By the afternoon, Treasury said $1.8 billion for more than 5,200 loans had been processed so far by community banks.
A senior Treasury official said that Mr. Mnuchin has been receiving continuous updates from counterparts at the Small Business Administration throughout the morning. The community banks were ready to go first thing, then Bank of America went live at 9 a.m. Other larger banks have been lagging in their readiness, the official said.
The program is the centerpiece of the Trump administration's economic stabilization effort and comes as government figures showed that 701,000 jobs were lost last month.
Lenders and borrowers have been bracing for a chaotic start to the program, which was assembled by the Small Business Administration and the Treasury Department in just a week. There has been mass confusion about the terms of the loans and the application form that borrowers are supposed to use.
The Treasury Department changed the terms of the loans, increasing the interest rates that banks get to 1 percent from 0.5 percent, on Thursday evening. Mr. Mnuchin posted the final version of the form on Twitter at 10:43 p.m. on Thursday.
"I expect it to be a train wreck," Brock Blake, chief executive of the small business lending marketplace Lendio, said of the first day of the program.
Job losses in March ended almost a decade of straight gains.
The Labor Department on Friday reported the first monthly job loss in almost a decade, reflecting the virtual economic standstill wrought by the coronavirus outbreak.
It was an abrupt end to a landmark stretch of job creation — 113 months in a row, more than twice the previous record.
Compared with the numbers of people recently applying for unemployment benefits — nearly 10 million in the previous two weeks — the figure announced Friday was modest: a loss of 701,000 jobs. But the data was mostly collected in the first half of the month, before stay-at-home orders began to cover much of the nation.
"This is nothing compared to what we're going to see," said Stephanie Pomboy, president of MacroMavens, an independent research firm. Indeed, the March unemployment rate of 4.4 percent may be replaced by double digits as soon as next month. But it was the largest monthly increase in the rate, by 0.9 percentage points, since January 1975.
The Congressional Budget Office said on Thursday that it expected unemployment to top 10 percent for the second quarter of 2020 — as high as the peak in the last recession — and to remain at 9 percent at the end of 2021.
3M defends itself against Trump's attack.
The manufacturing giant 3M said Friday that it had been "working closely" with the White House to shore up its supply of face masks to the United States after President Trump took aim at the company on Twitter.
"The administration requested that 3M increase the amount of respirators we currently import from overseas operations into the U.S.," the company said in a statement. "We appreciate the assistance of the administration to do exactly that." For example, the company said, it had received approval from China to export 10 million N95 masks to the United States earlier in the week.
But 3M also said that the White House had asked it to stop exporting respirators that are manufactured domestically. Such a request, the company said, would put health care workers in Canada and Latin America at risk, and could cause other countries to retaliate by cutting off important supplies of protective equipment to the United States.
The response from 3M, one of the world's largest suppliers of masks, comes after Mr. Trump criticized the company in a late-night tweet on Thursday.
"We hit 3M hard today after seeing what they were doing with their Masks. 'P Act' all the way.' Big surprise to many in government as to what they were doing - will have a big price to pay!" the president tweeted.
Earlier in the day, at a White House press briefing, Mr. Trump had announced he was invoking the Defense Production Act, a 1950s-era law, to spur companies to increase their production of masks.
No toys, only groceries: Vermont limits what essential retailers can sell.
Sales at big box stores like Walmart, Target and Costco have been booming, as shoppers stock up on food.
At the same time, these retailers, which have been deemed essential businesses by state and federal governments, are also able to sell nonessential items like toys, video games and beach towels.
That's changing in Vermont. This week, state officials ordered all big-box retailers to block off aisles or sections of their stores selling nonessential goods, or to remove those items to the shelves. The retailers must limit their sales to items like food, fuel and pharmaceutical supplies.
The purpose of the directive by the Vermont Agency of Commerce and Community Development is to limit the number of people coming into the stores. But the measure, particularly if other states follow suit, could put a significant dent in the retailers' bottom line.
Food sales have been booming by more than 30 percent during the pandemic, but grocery items have lower profit margins than nonessential goods like electronics and clothing. And big-box retailers are incurring additional expenses by giving raises to store employees and providing protective gear, so the surge in sales may not translate into big profits.
Blank billboards and canceled online ads signal an industry in crisis.
Companies that spent big on advertising before the pandemic have hit the brakes.
Facebook has described its advertising business as "weakening." Amazon has reduced its Google Shopping ads. Coca-Cola, Kohl's and Zillow Group have stopped or limited their marketing. Marriott's advertising, in the words of the company's chief executive, has "gone dark."
"A lot of advertisers are just pulling back — the tide's going out," said Garrett Johnson, an assistant marketing professor at Boston University's Questrom School of Business.
Ads became an unavoidable part of modern life for a simple reason: They work. Each dollar that companies spent on advertising in the United States last year led to $9 in sales, the research firm IHS Markit estimated.
The ad industry employs about 500,000 people in the United States. Companies that regularly buy ads are the lifeblood of TV networks, podcast companies, news outlets, lifestyle publications and pretty much all of the internet — and when they spend less on marketing, there is a ripple effect.
During the Great Recession, more than $60.5 billion in global ad spending evaporated, according to the WARC research group. It took eight years for the industry to fully recover.
Industry observers say the new crisis may be worse.
"It was a seismic shock, possibly the biggest we have faced, ever," said Harris Diamond, the chief executive of the advertising company McCann Worldgroup.
Wall Street wins another contract.
The Federal Reserve Bank of New York has retained Pacific Investment Management Company, known as PIMCO, to run a program meant to calm the market for short-term business debt.
PIMCO managed a similar program during the 2008 financial crisis.
The investment manager has been retained on a short-term basis for "its knowledge and experience in the commercial paper market and in credit risk management and its operational and technological capabilities," according to the New York Fed. State Street Bank & Trust Company will act as custodian.
PIMCO has many connections at the central bank. Richard H. Clarida, the Fed vice chair, formerly worked at the company. Ben S. Bernanke, who was Fed chair during the Great Recession, is now a senior adviser.
The New York Fed is in charge of running several of the Fed's emergency lending programs, which it has been unveiling since mid-March in a bid to calm troubled markets. It has previously announced that it will appoint BlackRock to set up other programs related to longer-term corporate debt.
The Treasury Department is also tapping Wall Street to help roll out its programs.
At a news conference on Thursday, Treasury Secretary Steven Mnuchin said he picked PJT Partners, Moelis and Perella Weinberg Partners to serve as outside advisers.
PJT will be focused on the airlines, Moelis will focus on cargo carriers and Perella Weinberg will concentrate on other companies, such as Boeing. Mr. Mnuchin said that the firms would be charging the rate they use for work for charities, and the contracts would be made public.
Catch up: Here's what else is happening.
The sportswear giant Under Armour said Friday that it was laying off 6,700 employees that work in its retail stores as well as some in its distribution centers, beginning April 12. Employees who continue to work at the distribution center will receive bonuses. Under Armour had been struggling well before the coronavirus crisis.

Google said in a blog post early Friday that it was using the data it collects about where people go to help governments and public health officials evaluate the effectiveness of policies — like sheltering in place and working from home — that are intended to thin crowds in public places. It said it was publishing "mobility reports" for 131 countries based on aggregated and anonymized location data from Google Maps users to show recent changes in travel patterns.
Reporting was contributed by Andrew Kramer, Michael Corkery, Nelson D. Schwartz, Patricia Cohen, Alan Rappeport, Stanley Reed, Peter Eavis, Andrew E. Kramer, Rachel Abrams, Tiffany Hsu, Niraj Chokshi, David Gelles, Daisuke Wakabayashi, Keith Bradsher, Jim Tankersley, Julie Creswell, Mohammed Hadi, Carlos Tejada and Daniel Victor.
Why small business loans for COVID-19 relief may be delayed - Marketplace
Posted: 03 Apr 2020 05:13 AM PDT
Banks are bracing themselves for wave of applications for the crisis small business loan program set up in the $2 trillion federal stimulus. It's supposed to start today, but some big banks say they're not ready.
Marketplace's Nancy Marshall-Genzer explains the problem. The following is an edited transcript of her conversation with "Marketplace Morning Report" host David Brancaccio.
Nancy Marshall-Genzer: Small businesses will be applying for these loans through banks. And the banks have been waiting for final guidelines from the federal government on exactly how the small business loan program will work. Those guidelines went out last night, just hours before the program was supposed to start. It looks like there'll be delays at even some of the biggest banks. A message on the JPMorgan Chase website says it's not accepting applications at this time. Bank of America's website says its small business clients can apply for the loans quote once final guidelines are released. Wells Fargo isn't accepting applications yet either.
David Brancaccio: Why did the guidelines take so long?
Marshall-Genzer: This is a complicated program. It's going to be administered by banks, and they had complaints. Small banks said the interest rate was too low. So the Treasury Department raised it. Other banks are worried about liability if a business lies on the loan application. The banks are supposed to verify that the business has been up and running for the last few months, and paying its employees.
Brancaccio: And how much money are we talking about here?
Marshall-Genzer: It's about $350 billion. There's some concern that more established businesses will snap that up, squeezing out the smallest ones. But Treasury Secretary Steven Mnuchin says he'll ask Congress for more money if the $350 billion runs out.
Related Stories
If you're a member of your local public radio station, we thank you — because your support helps those stations keep programs like Marketplace on the air.  But for Marketplace to continue to grow, we need additional investment from those who care most about what we do: superfans like you.
Your donation — as little as $5 — helps us create more content that matters to you and your community, and to reach more people where they are – whether that's radio, podcasts or online.
When you contribute directly to Marketplace, you become a partner in that mission: someone who understands that when we all get smarter, everybody wins.
Small businesses worry coronavirus loans 'too risky' - BBC News
Posted: 03 Apr 2020 11:30 AM PDT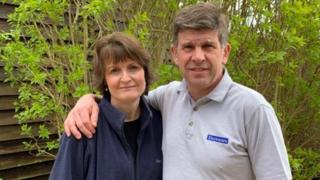 "I'm 56-years-old, why would I take out a loan with little income when the economy might take a long time to come back?"
Shaun Francis is one of many small business owners with concerns about the government's coronavirus loan scheme.
He told the BBC that taking a loan out in his situation would be too risky.
His firm has seen its income dry up so he has furloughed, or put on paid leave, four of his six staff including his wife who is a director.
"We've kept two people on, which is the right thing to do, in case there's an emergency," said Mr Francis, who runs an electrician's business in Southampton, which caters to care homes.
"But that means we have two salaries to pay at a time when we have no money coming in."
Overhaul
He says his wife as a director "gets very little from the government, about £700 a month, so there is much less money than usual coming into the household."
With the future of his business uncertain, he says he would rather fall back on the firm's cash reserves than risk borrowing more money. But he's only got enough to last three months.
"The chancellor expects us to borrow money to keep our business afloat when there is no income coming in to make the repayments."
On Thursday, Chancellor Rishi Sunak overhauled the Coronavirus Business Interruption Loan Scheme (CBILS) amid claims banks were taking advantage of the crisis.
Changes to the Coronavirus Business Interruption Loan Scheme (CBILS):
Applications will not be limited to businesses that have been refused a loan on commercial terms, extending the number who benefit. However, the Treasury has not capped the interest rates banks can charge.
Banks will be banned from asking company owners to guarantee loans with their own savings or property when borrowing up to £250,000
Larger firms with a turnover of up to £500m will also be eligible for more help - with state-backed loans of up to £25m available to firms with revenues of between £45m-500m.
The government has pledged to guarantee £330bn of loans but only £145m has been lent so far.
Small firms say they have struggled with onerous eligibility criteria for the government-backed loans, which are being issued by High Street banks and other lenders.
They have also complained of facing interest rates of up to 30% and, before the rules changed, being asked to make unreasonable personal guarantees.
It's a familiar story for Gary Smith from Gloucester, who runs an IT services company with 30 employees.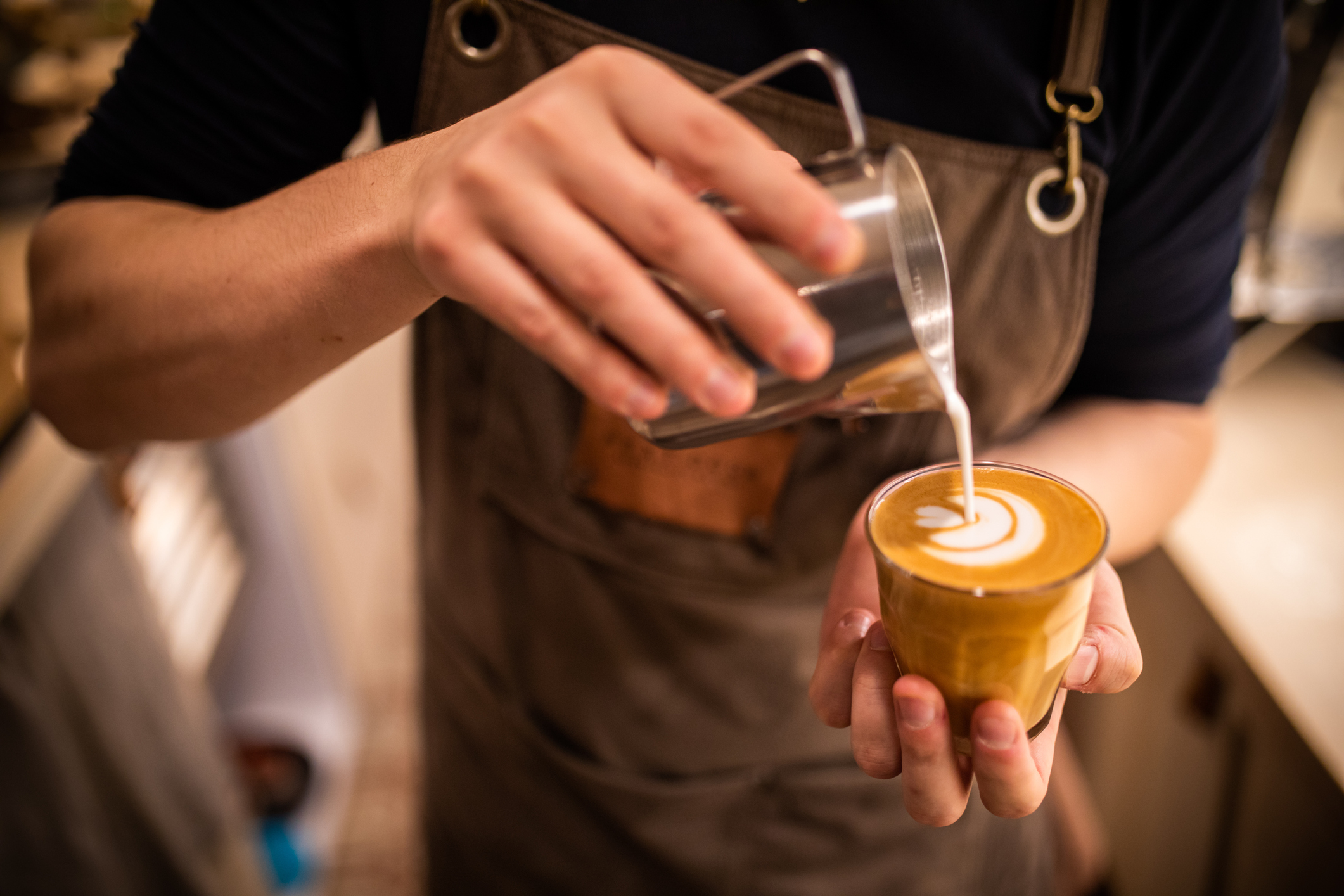 Getty Images
Small business in the UK
16.6 million employed by them

50%of turnover in the private sector

£2.2 trillionestimated annual turnover
Source: Federation of Small Businesses
He says he's "grateful for the government action", but added: "The frustrating thing is that the mechanism by which people are trying to access cash is letting them down."
Mr Smith says he is concerned that despite the recent changes to the scheme, he won't be able to get the money fast enough.
"We are being told by our bank that it will take six weeks to process our application.
"The challenge is at the minute, things are manifesting themselves on a daily basis that you can't foresee, so businesses need cash as quickly as possible.
"For those that are closer to the wire, I dread to think how anxious they're feeling."
'A balance needs to be struck'
Daniel Davis owns a firm which has been in his family since 1908. It supplies dental devices across the UK and Ireland.
Some dental practices have shut due to social distancing measures.
He said that his bank had not asked him for a personal guarantee, but had told him to arrange a "holiday" from a pre-existing loan with another provider before he re-applied for government help through CBILS.
He adds that his accountant told him that they believe some banks are choosing not to offer these services, after being told they were no longer allowed to request personal guarantees.
Like many other small business owners, he's feeling concerned: "The dilemma is that there's a double threat. There's the health threat which is the most pressing thing, but there's also a huge fear of losing everything anyway, other than my health because the business loans I already had are linked to my house."
"The most galling thing is that we were moving towards clearing a good chunk of the pre-existing loan within six months."
For small firms like Mr Davis', urgent help is needed, although he understands that "the country does not have unlimited money."
"A balance needs to be struck, somewhere between a lockdown and destroying the British economy."