Venture capital-backed start-ups fear they won't get relief from small business stimulus - CNBC
---
Venture capital-backed start-ups fear they won't get relief from small business stimulus - CNBC
Posted: 27 Mar 2020 10:53 AM PDT
Small businesses are lining up to get help from government loans. But they might not get it if they've taken venture capital or private equity money.
A $2 trillion stimulus bill to blunt the economic effect of coronavirus has $350 billion earmarked for loans to businesses with fewer than 500 employees, managed through the Small Business Administration. 
Start-ups and their investors fear a so-called "affiliation" rule could prevent access to that safety net. The ruling is on a case-by-case basis and can be triggered if the company has taken money from a private investor.
The Small Business Administration, or SBA, said it considers ownership, management, contractual relationships and minority shareholders. The affiliation rule applies if a venture firm owns half or more of a company's voting stock. It can also be triggered if multiple firms' holdings "are large" compared with other stock holdings. 
In some cases, even if a start-up has 30 people working there, it could be "affiliated" with the thousands of other employees at its investors' separate portfolio companies. Therefore, it wouldn't be eligible for SBA loans.
In the meantime, Justin Field, head of government affairs at the National Venture Capital Association, said excluding start-ups from the loan program could result in waves of layoffs. 
"If start-ups don't get access to this lending facility soon, it's a lost opportunity to keep people employed," Field told CNBC in a phone interview, adding that 2.2 million Americans now work at a VC-backed company. "Start ups everywhere are going to get hit if we don't get this fixed."
The House of Representatives passed the $2 trillion plan Friday afternoon, which will go to the president's desk to be signed. Even though the bill passed in its current form, Field said there could be added clarification or guidance from Treasury or the SBA that would ease the affiliation rules for VC-backed start-ups. 
Optics of a bailout 
One potential hangup is the perception that start-ups have unlimited access to venture capital cash. Private equity, which includes venture capital, had $1.5 trillion in so-called "dry powder" going into this year, according to data from Preqin.
There's a "misconception" of the role of private equity investors in an crisis, according to Field: They are largely focused on keeping the lights on and making sure the companies themselves don't go under — not on keeping U.S. jobs intact.
"The correct role is to keep these entities alive. You can't always go to an investor and say 'give us money for payroll,'" he said.
Reena Aggarwal, vice provost and finance professor at Georgetown's McDonough School of Business, said the way the bill is written, most start-ups are considered affiliates of their private equity of VC firms. But there's "not much political interest" to change the way it's written, she said. 
"There are conversations around private equity firms sitting on a lot of cash, she said. "People in Washington are concerned about the optics — it might look bad bailing out PE-owned firms, even though they deserve it as much as anyone else."
Start-ups will likely feel pressure from the economic slowdown, especially those in hospitality or travel. Investors are already thinking about cutting costs, which can come from a few levers. 
"Depending on the industry, it's either people or capital expenditure," Aggarwal said. "If revenue is not going to be increasing, there's got to be cost-cutting somewhere."
What Small Businesses Need to Survive the Coronavirus Crisis - Harvard Business Review
Posted: 27 Mar 2020 11:01 AM PDT
Executive Summary
In the Coronavirus pandemic, franchising stands to lose 26,500 small businesses. The wrong legislation will raise the number of closures to 33,000. For small businesses outside of the franchising industry, this number could be even higher. Accessing capital and maximizing liquidity now are the most important things small businesses can do to survive; getting that message to legislators who hold the key to their economic future is how to do it.
We've made our coronavirus coverage free for all readers. To get all of HBR's content delivered to your inbox, sign up for the Daily Alert newsletter.
As local and state governments issue shelter-in-place orders, asking residents to remain home for all but essential errands, businesses — especially small local businesses — across the U.S. are facing difficult decisions. These institutions are crucial to our nation's economy, employing 58.9 million people in the United States, or about 47.5% of the total private sector workforce. Their GDP contribution measured $5.9 trillion in 2014, the most recent year for which small business GDP data is available.
My company, FASTSIGNS International, is included in these measures. We are a franchise brand with individual units owned and operated by local entrepreneurs. Businesses like ours support other businesses and organizations by providing signage and visual graphics for conferences, trade shows, events, point of purchase displays, and promotional advertisements. Suddenly — but understandably — demand for these services has dropped. Our business isn't alone. I am also the chair of the International Franchise Association, and in the past weeks I've watched the small businesses that make up the franchise industry struggle with dwindling sales due to this unforeseen economic crisis.
It's important that small businesses across America weather the pandemic. They — we— are vital to the nation's economy. But in such an incredible crisis, how? Here are three ways entrepreneurs can protect themselves.
1. Secure liquidity 
One of the key challenges for small businesses is access to cash. Running any business is a risky endeavor; however, small businesses are particularly vulnerable. According to the federal government's Small Business Administration, only about half of small businesses last longer than five years. Overhead costs like rent, payroll, and utilities leave very little liquid cash to owners, especially in the early years. Add to that the lack of revenue from slowing services and newly required benefits stemming from the pandemic, and our entrepreneurs will be devastated.
In order to combat this short-term challenge, small business owners should advocate for efforts to provide immediate liquidity and keep businesses solvent. Under one proposal, the "Small Business Workforce Stabilization Fund," the Treasury would forgive financial assistance provided to those small businesses which were solvent prior to the crisis, so long as the same number of employees are rehired within a 12-month period after the crisis. This program would provide immediate cash flow to the most vulnerable businesses, keep employees on payroll, and allow businesses to grow once customers return. The legislation would also increase the loan limit for SBA Express from $350,000 to $1 million. I believe proposals like this are critical tools to stabilize the market and provide relief for owners, workers, and their families.
2. Ensure access to capital
For franchise businesses, liquidity is just part of the equation. The cost of goods sold in the service industry is primarily wages paid to staff. Debt loads from Small Business Association loans are common for small businesses, and can create additional pressure on business owners. With demand down and paid leave provisions now a reality, layoffs are a real concern.
In order to help small businesses make payroll and cover expenses — including paid sick leave, paid FMLA, and loan repayment — a relief plan tailored to small businesses is in order. And in my view, the proposed $300 billion Restoring Economic Security, Confidence, and User Endurance (RESCUE) Businesses Act of 2020 would do just that. Under this proposal, the SBA would waive all fees for all 7(a) loans for one year for both lenders and borrowers and provide a 90 percent loan guarantee for all loans, no matter the size. The legislation would also increase the loan limit for SBA Express from $350,000 to $1 million and give local businesses the breathing room they need to remain in business and thus maintain staff in light of the health crisis.
3. Engage with policy-makers
Proposals in Washington calling for billions in aid to small business are enormous, and may feel out of reach as we work from our towns, miles away from our nation's capitol. But our voices are crucial in this moment of crisis, and we cannot leave big business to speak for us when it comes to emergency stimulus or any economic policy that impacts us.
This can be done individually and it can be done in partnership with other entrepreneurs; the mediums for engagement are endless. Social media, letters, email, phone calls are all effective ways to engage. The method is less important than the message, and the message is this: small businesses are the lifeblood of our communities and economy; we need relief in the midst of this crisis.
The small businesses within our communities provide jobs and economic growth to local economies. This is where most Americans are feeling the impact of the pandemic — our coffee shops, restaurants, gyms, and pet stores are all closed; our friends and family members are losing jobs.
It's time to take action. As the adage goes, an ounce of prevention is worth a pound of cure. In this pandemic environment, this wisdom is just as much for small business owners as it is for their patrons. Franchising stands to lose 26,500 small businesses due to COVID-19 alone and the wrong legislation will raise the number of closures to 33,000. For small businesses outside of the franchising industry, this number could be even higher. Accessing the capital you need and maximizing liquidity now are the most important things we can do to survive; getting that message to legislators who hold the key to our economic future is how we do it.
Applications for Small Business Relief Fund open - FOX 5 San Diego
Posted: 28 Mar 2020 01:17 AM PDT
SAN DIEGO (CNS) — San Diego small businesses adversely affected by the COVID-19 pandemic can apply for the city's Small Business Relief Fund starting at 5 p.m. Friday.
The $6.1 million fund provides grants and micro-loans ranging from $10,000 to $20,000 to help local small businesses retain employees and stay afloat amid various federal, state and local public health orders aimed at reducing the spread of COVID-19.
San Diego Mayor Kevin Faulconer announced the economic relief package last week, which has since increased from an initial $4 million announced by the city to $6.1 million.
The program is open to businesses that can show they have sustained economic hardship due to COVID-19, have a city business license and have been in operation for at least six months, Faulconer said in an announcement earlier this week.
Business with more than 100 employees, nonprofits and home-based businesses are among those ineligible for the fund.
Businesses can apply here. Those who can't access the website due to high demand can download an application here, fill it out and email it to SDbusiness@sandiego.gov.
Small business owners lining up for CARES Act benefits, but questions remain - Greater Baton Rouge Business Report
Posted: 27 Mar 2020 08:57 AM PDT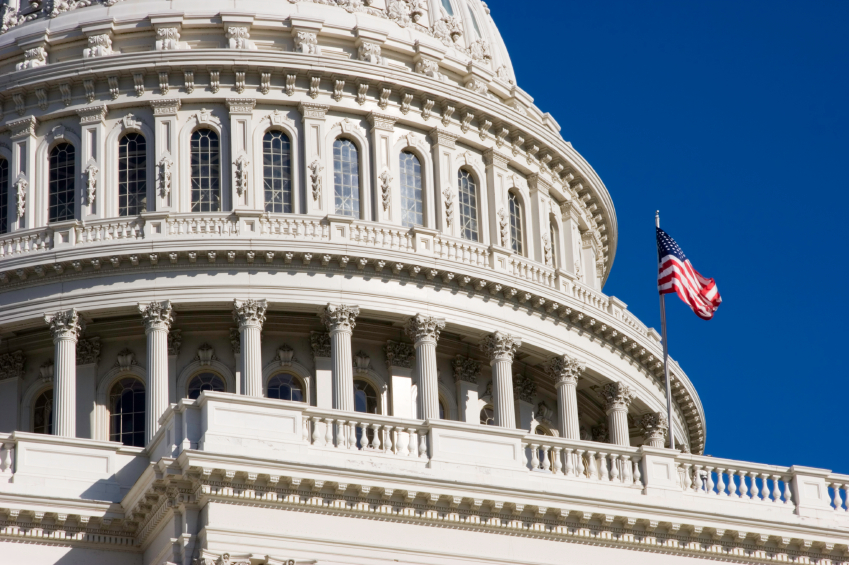 Local small business owners are lining up to take advantage of the $349 billion loan program included in the CARES Act, hailing the historic, $2 trillion federal stimulus package as much-needed short-term relief but raising questions about its longer-term benefits.
Of special interest is the Paycheck Protection Program, through which the federal government will cover the operating costs of Baton Rouge businesses for eight weeks through forgivable loans, so long as they keep or rehire all the workers they had to lay off because of COVID-19.
Dawn Starns, who leads NFIB's operations in Louisiana and Mississippi, says the program is attracting restaurateurs and retailers, who have been hit hardest and fastest by the state-mandated business shutdowns. At its core, she says the program aims to address cash flow concerns among small business owners.
"Once they start applying, that's when the clock starts running," Starns says. "Everyone will have to make their own business decision on when to start the clock."
Mestizo owner Jim Uridales has already signaled his interest to his local banker, saying "it's all about getting in the queue." Though his application is ready to go, Uridales is skeptical a loan will be enough to help him weather what he's anticipating will be a slow May, given the cancellations of graduations and other celebratory events he's used to catering. After closing the dining area of his Mexican restaurant, Uridales had to lay off 20 workers and has subsequently seen a 60%-70% decline in sales. 
"We're absolutely interested—there's no way we could survive without something," says Uridales, who watched a 2 p.m. webinar with the Louisiana Restaurant Association to learn more about the program. "We just did all that remodeling [in 2018], so there might be a way for us to repackage our whole loan program at a cheaper interest rate."
Another question that remains among some restaurant owners is whether server tips will be figured into the SBA's forgiveness of payroll costs.
"Just paying them the hourly rate is not going to get them to where they need to be," says Jordan Piazza, who employs 25 people at Uncle Earl's bar and hopes to get approved for a federal loan. "Even though everything is closed down, we've got to have some sense of normalcy."
Wanting to avoid layoffs, Piazza had already promised his employees that he would advance their next paychecks to them by April 13, calculating their totals based on the average amount they typically bring in each period to account for tips. While that's still the game plan, Piazza has also been talking with his banker to quickly line up an application, as he's expecting banks to be "flooded."
Generally, companies and nonprofits with up to 500 employees can borrow up to $10 million from their local bank to cover payroll, mortgage, rent, insurance and other business-related expenses incurred between Feb. 15 and Dec. 31. The feds will then forgive the loan on business expenses for eight weeks, making it effectively a grant. Afterward, business owners will pay 4% interest on the money they borrow for spending, but won't have to pay any borrowing fees on the loan.
However, some business owners—like Lesli Stierle, who runs Salon Aerie on Coursey Boulevard—don't use an authorized 7(a) lender as their primary bank, complicating the process. When reached by phone this afternoon, Stierle told Daily Report she had been on hold with the SBA for the past two hours.
"I'm hoping this package will help sustain us enough to get back to where we were and get our clients back in the door," says Stierle, who shut down her hair salon eight days ago and has since been selling gift cards and products online. "My staff is on unemployment, we have very little money coming in, and our clientele is out of work."
Meanwhile, business owners like Jacque Lasseigne of Wardlaw & Lasseigne engineering firm and John Overton of Turn Key Solutions say they're waiting to assess their cash flow situations in the coming weeks to determine whether they'll apply for a loan.
In a prepared statement, LABI President Stephen Waguespack praised the bill's passage in Congress today, saying it provides "rapid relief to both businesses and their employees."