Texas small business gets a lifeline: Up to $10 million with no collateral and loan forgiveness - The Dallas Morning News
---
Texas small business gets a lifeline: Up to $10 million with no collateral and loan forgiveness - The Dallas Morning News
Posted: 27 Mar 2020 04:02 AM PDT
Here's a hopeful development in the fight against the coronavirus: Washington is throwing a lifeline to small businesses, which account for over 4.7 million jobs in Texas — almost half the total private workforce.
Nationwide, small businesses are slated to get about $350 billion from the massive relief bill winding through Congress. That translates into loans of up to $10 million per company, depending on their monthly payroll. And the entire amount can be forgiven if owners maintain their workforce for at least a few months.
They don't have to demonstrate hardship as with other traditional government disaster loans. Nor do they have to provide collateral or a personal guarantee, because the government will fully back the credit.
To qualify, a business owner must make "a good faith certification that the loan is necessary due to the uncertainty of current economic conditions," according to a summary of key parts of the bill.
They're also eligible for an emergency grant of $10,000 within three days of applying for aid.
Small companies, generally defined as having up to 500 employees, could start applying in a week or so if the process gets fast-tracked as promised.
For many business owners, this is a chance to boost cash flow immediately, keep workers on staff and build a bigger financial cushion. Such moves could make the difference in surviving today's crisis and coming out stronger on the other side.
"I'm all over it," said Chris Hillen, who's never applied for a government business loan but sees no downside to this one. "I'm planning to hold on to my employees anyway, so this could be great."
His Dallas company, Seal Tex, repairs commercial kitchens and has some big clients, including Texas Roadhouse, Olive Garden and Wendy's. Last week, he sent his 40 employees home, both for their safety and to help slow the spread of the virus in North Texas.
He's paying them as if they were working 30 hours a week, he said, because it's the right thing to do and he can afford it. With a government loan, he could bump up their hours or keep carrying on as is, depending on the pace of the recovery.
"This will allow us to fight on for longer," Hillen said.
For others, especially in hard-hit industries like restaurants, the federal dollars may not be enough to change their prospects.
The loans have attractive terms, even for companies that won't qualify for loan forgiveness. Notes don't have to be repaid for six months to a year because the government will cover the principal and interest. When government help ends, the maximum interest rate will be 4% and repayment can be stretched for up to 10 years.
Yet borrowing still may not make sense.
"Why would I take on more debt if I don't have the sales?" said Tom Kenney, owner of Napa Flats Wood-Fired Kitchen, which has locations in Austin, College Station and Tulsa.
With his dining rooms closed, revenue has dropped over 90% in the Austin and College Station restaurants, he said. He's already laid off about 140 of 160 employees, he's not paying himself and big rent bills are looming.
Kenney said he'll take a hard look at the loan program, but he doesn't plan to rehire folks, not until the virus recedes and the economy starts to recover.
To have a loan forgiven, a company has to maintain worker levels for eight weeks after taking the money; otherwise, the benefit is reduced proportionally, with current job levels compared with prior-year totals.
He'd likely be stuck with the loan, and he can't be sure about future cash flow.
"I'm damned if I do, and I'm double damned if I don't," Kenney said about taking out a loan at this time.
Manda Machine Co. in Dallas, which started 70 years ago, has been holding up fairly well. The company makes machine parts for aerospace companies, including major defense contractors General Dynamics and Raytheon.
It has a solid backlog and nearly all 16 employees are coming into the factory daily, said co-owner and general manager Andy Ellard.
Workers can easily maintain a safe social distance in the 8,500-square-foot factory and Manda is considered an essential business because it serves the defense industry, he said.
Still, he's planning to apply for a government loan because he's worried that some big customers could be forced to cut back, which would trickle down to his employees.
"When you're a small business, everybody's family," Ellard said. "I don't wanna see any of these guys lose their income."
During the Great Recession, Manda's revenue fell 45% in a single month, he said. He and his two brothers, who are co-owners, went six months without a paycheck, he said. And they had to renegotiate the purchase of the company from their parents.
With credit markets practically locked up, they had to get a loan through the U.S. Small Business Administration.
"It took 11 banks and five months to get it," Ellard said.
The SBA will administer the small business loans in the relief program, and the process is supposed to be streamlined. The goal is to get money into owners' hands quickly so they won't have to lay off as many workers.
Ramiro Cavazos, CEO of the U.S. Hispanic Chamber of Commerce, said he's expecting to see a short loan application, maybe just a single page.
Companies must document their average monthly payroll expenses from the previous year, which can include wages, health and retirement benefits, payroll taxes and payments to independent contractors. Employees paid over $100,000 annually do not count toward payroll costs under this calculation.
Owners can borrow 250% of those monthly expenses through an SBA loan, which will be coordinated through banks, credit unions and other lending institutions. The loan program runs until June 30.
What counts toward loan forgiveness? The amount that companies spend on payroll, including the above items, plus rent, utilities and certain interest payments in the eight weeks after getting the money.
"What we're hearing is that we just need to keep small companies alive for the [coronavirus] shutdown period," Cavazos said.
He believes the relief package is an improvement over the financial rescues of 2008 and 2009. There's more oversight, he said, and more help for more working people.
"The last one worked but not for small businesses," Cavazos said.
Kent Small business owners can't collect UI benefits despite governor's forced shutdown Darren Cunningham 9 - Fox17
Posted: 26 Mar 2020 06:44 PM PDT
WALKER, Mich. — Small business owners say Governor Gretchen Whitmer's executive order to shutdown non-essential businesses have created some unintended consequences. The governor has issued a series of orders in the fight to stem the spread of COVID-19.
John Bergsma hosts Great Lakes Fisherman's Digest. The small business owner now finds himself in the same boat as thousands of other people: out of work as a result of the governor's executive order.
He says his business was forced to shutdown because it's non-essential. While his two staff members are filing for unemployment benefits, Bergsma says as a business owner he's not allowed to.
"The rules, the way unemployment is currently set up, is that if you pay yourself as a W-2 employee - which I do and thousands of other owners do - even though we pay those unemployment tax withholdings, we are not eligible as business owners to collect or be eligible for benefits," Bergsma explained.
"That is going to be a massive problem going forward," he said.
Bergsma says, under normal circumstances, the current policy is designed to prevent small business owners from committing fraud - such as laying themselves off and collecting benefits. However, in this instance, he says small business owners are not the ones choosing to close.
"This is where I'm being told by my governor to shut my business down. So for me personally, I believe there has to be some addressing from unemployment and the governor's office to the current statute or rule," he said.
Bergsma says he wants an exception made under these circumstances for small business owners to be able to collect benefits.
The Walker area resident says if that's not addressed, he's concerned small business owners will also miss out on federal dollars.
"For you to be eligible for that $600 per week federal stimulus you have to be currently in an unemployed situation receiving benefits through your state. Well, obviously if you're denied benefits from the State of Michigan that will immediately eliminate those business owners from receiving the federal stimulus as well," he said.
FOX 17 reached out to the governor's press secretary, Tiffany Brown, to ask if the governor had considered making an exception for small business owners. Brown forwarded the inquiry to the state Department of Labor and Economic Opportunity. There's been no further response.
FOX 17 spoke with labor attorney Megan Parpart with the law firm Howard and Howard out of Royal Oak. She says small business owners have some resources to turn to, including the Small Business Administration. The SBA has opened up disaster recovery loans and grants. Loans are up to $2 million. Grants are up to $25,000.
https://disasterloan.sba.gov/ela/Information/Index [disasterloan.sba.gov]
Also, the State of Michigan's Michigan Strategic Fund has a grant and loan process that can be found here at michiganbusiness.org/covid
Is Small Business Growth Possible During The COVID Crisis? - Forbes
Posted: 27 Mar 2020 03:01 AM PDT
By now, small business owners know the score of COVID-19. Already, the pandemic has brought entire industries to their knees. It's forced thousands of companies to close, and it's massively interrupted global supply chains. More than 10% of U.S. workers may lose their jobs.
With no end in sight, small businesses can't afford to hunker down. The smarter strategy? To reach out. 
Networking is critical in small business marketing. That fact hasn't changed. How leaders should do it, however, has.
Networking, Meet Social Distancing
I've written before about the value of networking for small business marketing. But when I last covered the subject, the economy was humming along — in fact, I said so in the lede of the article.
With the economy tanking and social distancing guidelines in place, I wanted to revisit the topic. Some of the advice I gave then still applies, but for others, a near approach is needed.
Marketing your small business as local, for example, still makes sense. But rather than try to bring people in off the street, it's a better idea to use the "local" label to remind community leaders that entrepreneurs around them are struggling.
Using data about your customers for social networking is a good idea, too. Online interactions will be key while people are isolating themselves. Building relationships through sites like Facebook and Twitter can translate to in-person visits once the pandemic has passed. 
But there's one particular networking approach I want to address: conferences. Sixty-eight percent of small business leaders say attending educational events or presenting at conferences improves their ability to run their company. 
Conference events are critical to small businesses. But with nearly all of them called off, what's a small business leader to do? 
Dig in with Digital Conferences
Anyone who's been on a videoconference knows it isn't the same as an in-person conversation. Conferences from afar can still help small business leaders connect, swap growth strategies, and pivot as needed — but on such short notice, there aren't a lot of options.
One I've been following is the Quarantine Conference, hosted April 7 by Hawke Media. Billed as "a no-contact networking and idea exchange," the Quarantine Conference covers what small businesses can do to thrive during the COVID crisis.
The Quarantine Conference is still developing in real time, with new speakers being added daily. The current lineup already addresses several small business obstacles and opportunities:
Crisis adaptation
Not many know more about crisis adaptation than Brandon Webb. A former U.S. Navy SEAL and bestselling author, Webb lost his business, life savings, and marriage — all at the same time.
The stakes may not be quite that serious for small business leaders. But make no mistake: A lot of companies will lose customers during this pandemic. Some will go out of business entirely. Knowing how and when to pivot will be key. 
Leveraging social media
The closure of public venues, coupled with stay-at-home orders, has inevitably led to an uptick in social media consumption. Utilizing influencers at a time when consumers are spending more time on their devices is a no-brainer. 
Michael Senzer, Warren Lentz, Chris Sawtelle, and Josh Richards of TalentXEntertainment will help brands figure out how to leverage online clout to boost sales when other revenue streams are drying up.
E-commerce adjustments
With in-person sales falling or restricted by government mandate, small businesses need new channels. But selling online isn't as simple as posting a product on Amazon and crossing your fingers.
To help women small business leaders, in particular, get the hang of e-commerce, Madeline Fraser will present at the Quarantine Conference. The Gemist CEO and founder built what is often called "the Warby Parker of jewelry."
Social distancing
There are still things small businesses need to do in-person — if not meetings, then at least supply drop-offs and order deliveries. Those become substantially more difficult with social distancing. 
The co-founders of The Music Division have a unique take on the topic. Joe Bellioti and Jeremy Gilbert will explain how social distancing and live streaming are bringing us closer to music. Their off-the-beaten-path presentation should hold clues on how to create emotional connection while keeping your physical distance from employees and customers.
Business development
Like sales, business development is a lot tougher to conduct virtually. If anyone knows how to do it, it's Scott Taylor, Hawke Media's vice president of business development. Taylor has previously presented alongside Google leaders on using Google and YouTube placements to bring in new business.
Still, Google and YouTube aren't the only games in town. Taylor is expected to talk about other tactics for doing business at a distance, including email and influencer marketing.
Service model changes
There's always more than one way to deliver a product or service. Business leaders with tangible products may not be able to sell from their storefront, but they could learn from SnackNation's Andy Mackensen's door-to-door delivery model discussion. 
And if the audience needs to change? Not that long ago, SnackNation primarily delivered to offices. When it announced it was focusing on direct-to-consumer sales, that channel made up only 10% of its revenue. 
Relationship building
In times like these, it's easy to feel alone in your struggles. Now more than ever, advice is indispensable for companies attempting to navigate this global crisis. 
Author and speaker Cameron Herold will lead a panel discussing some of the most pressing questions he's heard from entrepreneurs. He'll offer his advice on leading a business through uncertain times. 
Small business leaders may be stuck at home like the rest of us, but they can still take part in conferences. And if they have to be held virtually for a time, so be it. We'll enjoy them that much more once it's back to business as usual. 
More than $3 Million for Cuyahoga County Small Business Loans and Grants Could be Available by Monday - Cleveland Scene
Posted: 27 Mar 2020 10:46 AM PDT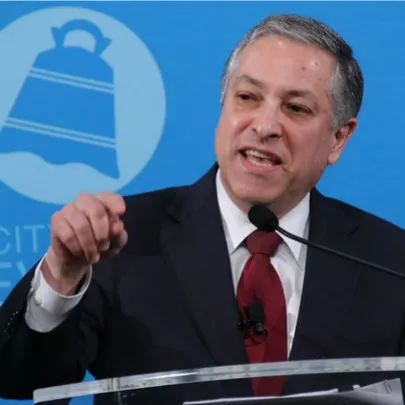 Cuyahoga County Executive Armond Budish, speaking at Friday's City Club
virtual forum
, said that roughly $3 million had been raised to provide emergency relief for small businesses. Those funds could be available as early as Monday of next week.
Budish, who appeared on the forum to address the various ways in which the county has been responding to the Coronavirus pandemic, said that the county chipped in $500,000 to the small business fund and that the Economic Community Development Institute (ECDI) had provided $1.5 million. Additional sources brought the total to $3 million, and Budish said he was hopeful the fund would continue to grow.
"Small businesses are the lifeblood of this community," he said. "Our number one priority in economic development is saving these businesses. Because once they permanently close, it's almost impossible to re-open them."
Budish said that the funds would be disbursed by ECDI in the form of both loans and grants. The loans are likely to be zero-interest. The Urban League and the President's Council (the African-American chamber of commerce), have also partnered on the fund, Budish said.
He said these funds would not be made available to non-profit organizations — it's strictly for small businesses — but that he'd spoken to Cuyahoga Arts and Culture (CAC) about re-aligning its funds and that an announcement may be forthcoming soon about relief for 501(c)3s.
Additionally, Budish encouraged small businesses to apply for the loans that will be made available as part of the Federal government's stimulus package. And he encouraged residents, to the extent they were able, to still support small businesses in their home communities.
***
Sign up for Scene's weekly newsletters to get the latest on Cleveland news, things to do and places to eat delivered right to your inbox.
Mnuchin: Small business relief in coronavirus stimulus bill could keep half of Americans at work - Fox Business
Posted: 27 Mar 2020 07:37 AM PDT
Treasury Secretary Steven Mnuchin said Friday the small business relief included in the massive $2 trillion coronavirus stimulus package could keep 50 percent of Americans at work.
A key piece of the largest relief bill in recent memory is the more than $370 billion in funding for small businesses. Businesses with fewer than 500 employees are eligible for up to $10 million in loans, which can be used for payroll and other expenses, like insurance premiums, mortgages, rent or utilities.
The government will pay off the loan balance so long as the companies either do not lay off workers or rehire ones they've already let go.
CORONAVIRUS LAYOFFS SKYROCKET, CATCHING NEARLY HALF OF STATE UNEMPLOYMENT PROGRAMS UNPREPARED
"As long as you hire those people, your loan will be forgiven," Mnuchin said. "This keeps 50 percent of American workers at work."
Once businesses receive the loans, they'll have two months to use the money to avoid repaying it.
The banks lending the money would be reimbursed by the Treasury Department, which is receiving $377 billion to fund the program. The program does come with some restrictions. Businesses that have recently laid off workers would be required to repay a larger portion of their loans, and loans covering salaries of more than $100,000 a year wouldn't qualify for forgiveness. Businesses would not have to repay loans covering up to eight weeks' worth of payroll costs.
"This is not the fault of the American public, and we want to get all of those people paid," Mnuchin said. "This is a Herculean effort that people will go into banks next Friday and be able to get loans. It's going to be a very simple process."
EVERYTHING YOU NEED TO KNOW ABOUT WHO GETS A CORONAVIRUS RELIEF CHECK
The stimulus package, which is awaiting approval by the House of Representatives, is the latest effort by the federal government to stop the unprecedented obliteration of small businesses in the country, as the coronavirus pandemic forces more than 150 million Americans to stay at home and requires bars, restaurants, entertainment venues and other businesses deemed nonessential to close their doors.
The shutdown of a large swath of the economy pushed the number of Americans filing for unemployment to a historical high. On Thursday, the Labor Department said that jobless claims from the period between March 14 to March 21 surged to 3.28 million, shattering the previous record of 695,000 set in 1982.
That's well above the levels seen during the worst of the Great Recession, and economists have warned the number will likely continue to rise in the coming weeks.
GET FOX BUSINESS ON THE GO BY CLICKING HERE