N.J. is giving out $5M in small business grants during coronavirus crisis. Here's how to apply. - NJ.com
---
N.J. is giving out $5M in small business grants during coronavirus crisis. Here's how to apply. - NJ.com
Posted: 31 Mar 2020 03:28 PM PDT
New Jersey's smallest businesses feeling the economic pain of the coronavirus can begin applying on Friday for small grants offered by the New Jersey Economic Development Authority.
The EDA last week approved about $40 million in grants, loans and loan guarantees to small and mid-size New Jersey businesses, many of which have been ordered to close or drastically scale back their operations as part of the state's effort to slow the spread of the coronavirus.
Tim Sullivan, who heads the authority, has said while this initial aid will just scratch the surface of the need created by the economic crisis, the EDA tried to create easily accessible programs that can readily be expanded if more funding opens up.
The $5 million in small business grants will open for applications at 9 a.m. this Friday. Other programs will roll out in the coming weeks, the EDA said.
The smallest businesses, those 10 or fewer full-time equivalent employees, can receive grants between $1,000 and $5,000. These grants specifically target companies in retail, personal-care, entertainment, recreation, accommodation, food service, laundry and repair services.
In order to receive money, businesses will have to attest that they need this money to tide them over and won't cut any employees or will make every effort to rehire laid off or furloughed staff.
The Small Business Emergency Assistance Grant Program is capped at $5 million, which will support between 1,250 and 2,000 grants, though officials said they expect demand will be much higher.
Of the $5 million, $3 million is set aside for businesses with three full-time equivalent employees or fewer. Home-based businesses are not eligible.
EDA officials said the grants are intended to help small businesses keep their employees on the payroll.
More than 155,000 people filed unemployment claims in New Jersey in the week that ended March 21, according to new data from the state Department of Labor and Workforce development.
Businesses can apply online.
All the information on the EDA's coronavirus efforts can be found here.
A copy of the application can be found here.
Sign up for text message alerts from NJ.com on coronavirus in New Jersey:
Samantha Marcus may be reached at smarcus@njadvancemedia.com. Follow her on Twitter@samanthamarcus. Find NJ.com Politics on Facebook.
Have a tip? Tell us. nj.com/tips
Some confusion surrounds coronavirus-related small business loans in Tennessee - Tullahoma News and Guardian
Posted: 31 Mar 2020 03:43 PM PDT
(The Center Square) – Tennessee small businesses are eligible for up to $10 million each in forgivable loans as part of the $2 trillion federal COVID-19 relief package, but some business owners are struggling to understand how to comply with the rules.
Like in many states, restrictions enacted by Gov. Bill Lee have caused many businesses to scale back services or temporarily shut down. Restaurants cannot provide dine-in services and nonessential businesses have been forced to close.
Under the Paycheck Protection Program in the Coronavirus Aid, Relief, and Economic Security (CARES) Act, a small business, which is usually classified as a business that employs 500 or fewer people, is eligible for forgivable loans. A business can borrow 250 percent of its average monthly payroll expenses, up to $10 million. The government allocated $350 billion for this program.
Expenses that cover payroll, existing interest payments on mortgages, rent payments, leases and utility service agreements are eligible to be forgiven. The loans can be used on other expenses, but those expenses would not be forgiven.
Todd Pack, the Tennessee state director for the National Federation of Independent Business, told The Center Square he hopes the loans will help keep small businesses afloat, but that it's not yet clear how the loans will work.
"The biggest problems we're hearing from the ground today are understanding how to comply with [Families First Coronavirus Response Act] and CARES with effective dates looming and needed guidance," Pack said in an email.
Employers are getting requests from employees to be laid off so they can take advantage of the federal $600 weekly unemployment benefit that's combined with Tennessee's $275-a-week maximum benefit, said Pack, who also noted business owners were having problems with the Small Business Administration's loan website.
Pack said the most important thing governments can do is get money out the door. He said businesses still are awaiting specifics and the sooner the guidance is issued, the sooner businesses can see relief. He said every day matters.
Chris Edwards, the director of tax policy studies at the libertarian Cato Institute, raised concerns about the approach of the federal government and state governments.
Edwards told The Center Square these loans will function essentially as grants because the government will forgive most of them. He said that these costs will be added to the $23 trillion debt taxpayers ultimately will need to pay back.
Although Edwards said these loans will help some businesses stay afloat, he noted the loans also come with some strings attached. Because of this, he said it is sometimes risky for businesses to take the loans because of disputes with the government that could erupt afterward.
With the possibility of businesses being closed for months, Edwards said the government needs to focus on ways to get businesses back up and running in a safe way. He said less strict restrictions, such as a 10-patron limit, often can be better than forcing a business to close completely.
The CARES Act is designed to fund measures to combat the spread of COVID-19 and to relieve some of the economic burdens it has caused for businesses, individuals and state and local governments.
COVID-19 is a respiratory disease caused by a novel coronavirus.
COVID-19 symptoms appear within two to 14 days after exposure and include fever, cough, runny nose and difficulty breathing.
Stimulus bill: Coronavirus relief package covers unemployment, small business, industries - KABC-TV
Posted: 31 Mar 2020 04:16 PM PDT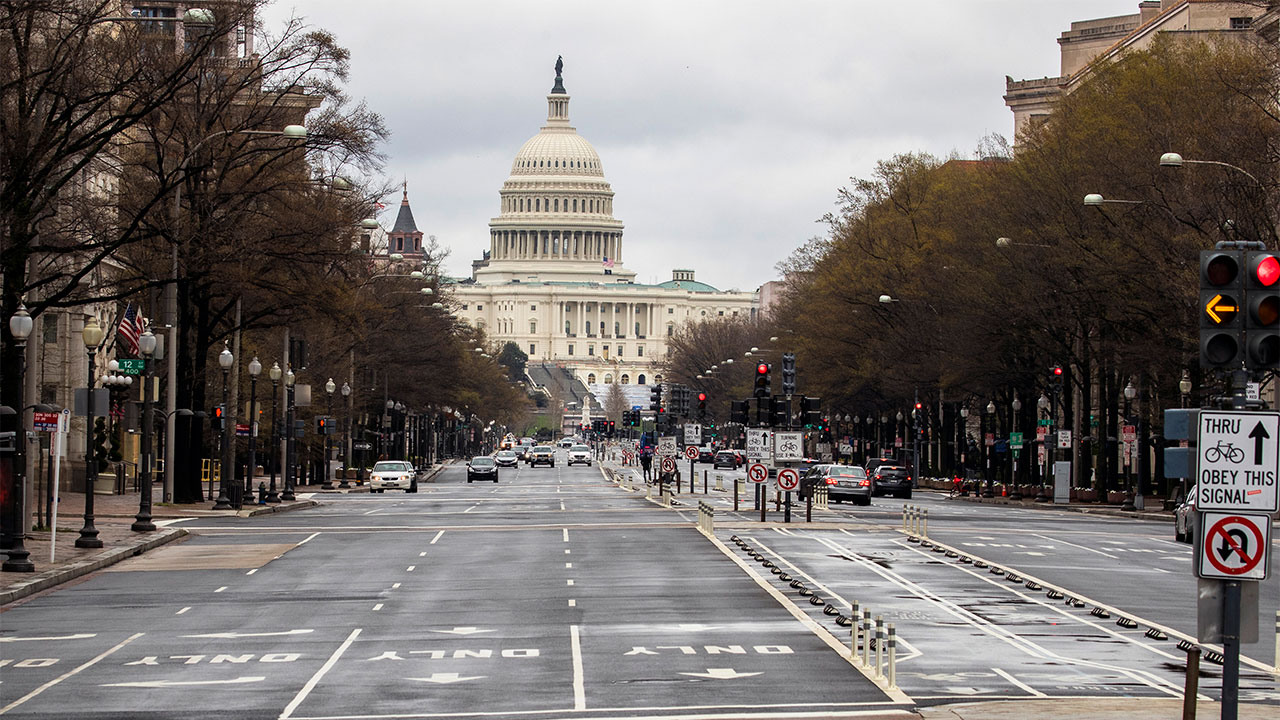 The Senate unanimously voted on the stimulus bill
that will help Americans as efforts to slow the spread of the virus are choking the economy. The $2 trillion coronavirus relief package is the biggest in American history.
Here is a breakdown of who gets money and how much:

Individuals and families
The bill would provide one-time direct payments to Americans of $1,200 per adult making up to $75,000 a year, and $2,400 to a married couple making up to $150,000, with $500 payments per child.
As income rises, the payment would scale down. It phases out entirely at $99,000 for singles and $198,000 for couples without children. This means 99% of Americans would receive some sort of funding, ABC News reports.
Furloughed workers would get whatever amount a state usually provides for unemployment, plus a $600 per week add-on, with gig workers like Uber drivers covered for the first time.
In total, unemployed workers are eligible to receive up to 39 weeks of unemployment benefits.

Small businesses
The bill covers a $367 billion program for small businesses affected by the crisis. The loans would be available during an emergency period through June.
Larger industries
The bill allocates $500 billion for guaranteed, subsidized loans for larger industries, including a fight over how generous to be with the airlines. Hospitals would get significant help as well.

This includes an "employee retention" tax credit that's estimated to provide $50 billion to companies that retain employees on payroll and cover 50% of workers' paychecks. Companies would also be able to defer payment of the 6.2% Social Security payroll tax.
Schumer said businesses controlled by members of Congress and top administration officials - including Trump and his immediate family members - would be ineligible for the bill's business assistance.
Here's a full list of highlights from the Associated Press:
- Loans and guarantees to businesses, state and local governments: $500 billion. Includes up to $50 billion for passenger airlines, $8 billion for cargo carriers, $17 billion for "businesses critical to maintaining national security." Companies accepting loans may not repurchase outstanding stock; must maintain their employment levels as of March 13, 2020 "to the extent practicable"; and bar raises for two years to executives earning over $425,000 annually.
- Small businesses: Includes $350 billion. For companies with 500 employees or fewer, loans that may be forgiven if company retains workers; $17 billion to help small businesses repay existing loans; $10 billion for grants up to $10,000 for small businesses to pay operating costs.
- Emergency unemployment insurance: $260 billion. Includes extra weeks of coverage for people who have exhausted existing benefits. Also covers part-time, self-employed, gig economy workers. Weekly benefit increase of up to $600.
- Health care: $150 billion. Includes $100 billion for grants to hospitals, public and nonprofit health organizations and Medicare and Medicaid suppliers.
- Aid to state and local governments: $150 billion.
- Direct payments to people: $1,200 per adult, $2,400 per couple, $500 per child. Amounts begin phasing out at $75,000 for individuals, $150,000 per couple.
- Department of Homeland Security: $45 billion for a disaster relief fund to reimburse state and local governments for medical response, community services, other safety measures. Extends federal deadline for people getting driver's licenses with enhanced security features, called REAL ID, from Oct. 1, 2020, to Sept. 30, 2021.
- Education: $31 billion. Includes $13.5 billion for states to distribute to local schools and programs, $14 billion to help universities and colleges.
- Coronavirus treatments: $27 billion for research and development of vaccines and treatments, stockpiling medical supplies.
- Transportation: Includes $25 billion for public transit systems; $10 billion for publicly owned commercial airports, intended to sustain 430,000 transit jobs; $1 billion for Amtrak.
- Veterans: $20 billion, including $16 billion for treating veterans at VA facilities; $3 billion for temporary and mobile facilities.
- Food and agriculture: $15.5 billion for food stamps; $14 billion for supporting farm income and crop prices; $9.5 billion for specific producers including specialty crops, dairy and livestock; $8.8 billion child nutrition. Money for food banks, farmers' markets.
- Defense: $10.5 billion for Defense Department, including $1.5 billion to nearly triple the 4,300 beds currently in military hospitals; $1.4 billion for states to deploy up to 20,000 members of National Guard for six months; $1 billion under Defense Production Act to help private industry boost production of medical gear. Money cannot be used to build President Donald Trump's proposed wall along Mexican border.
- Social programs: Includes $3.5 billion in grants for child care and early education programs; $1 billion in grants to help communities address local economic problems; $900 million in heating, cooling aid for low-income families; $750 million for extra staffing for Head Start programs.
- Economic aid to communities: $5 billion in Community Development Block Grants to help state and local governments expand health facilities, child care centers, food banks and senior services; $4 billion in assistance for homeless people; $3 billion for low-income renters; $1.5 billion to help communities rebuild local industries including tourism, industry supply chains, business loans; $300 million for fishing industry.
- Native American communities: $2 billion for health care, equipment schools and other needs.
- Diplomacy: $1.1 billion, including $324 million to evacuate Americans and diplomats overseas; $350 million to help refugees; $258 million in international disaster aid; $88 million for the Peace Corps to evacuate its volunteers abroad.
- Elections: $400 million to help states prepare for 2020 elections with steps including expanded vote by mail, additional polling locations.
- Arts: $150 million for federal grants to state and local arts and humanities programs; $75 million for Corporation for Public Broadcasting; $25 million for Washington, D.C., Kennedy Center for the Performing Arts.
- Congress: $93 million, including $25 million for the House and $10 million for the smaller Senate for teleworking and other costs; $25 million for cleaning the Capitol and congressional office buildings.
RELATED: How is coronavirus spread? Symptoms, prevention, and how to prepare for a COVID-19 outbreak
The Associated Press and ABC News contributed to this report.
Copyright © 2020 KABC-TV. All Rights Reserved.