How Your Small Business Can Survive The COVID-19 Pandemic - Entrepreneur
---
How Your Small Business Can Survive The COVID-19 Pandemic - Entrepreneur
Posted: 28 Mar 2020 09:30 PM PDT
How can small businesses survive the turbulent times coming ahead in 2020? Here are a few tips.
5 min read
Opinions expressed by Entrepreneur contributors are their own.
You're reading Entrepreneur Middle East, an international franchise of Entrepreneur Media.
There's no doubt that small businesses will be the hardest hit from the current COVID-19 pandemic. The bigger businesses have a better chance of surviving; however, small businesses tend to live only with a few months of cash flow (at most), so when something as significant as this hits, it can be devastating not only for the small business owner, but also for the employees they support. So, how can small businesses survive the turbulent times coming ahead in 2020? There's no easy answer; however, here are a few points to start implementing and planning at least for the next three months.
1. Don't panic, take care of yourself, and keep calm
This can be difficult especially when cash is running out, but remember to take care of yourself in a way that works for you- for instance, eat well, and try to get some exercise in. Taking care of yourself will help you to keep calm, which in turn will also mean keeping your staff calm, and ultimately, a healthier mindset for everyone to come up with innovative ideas to move forward. If faced with some difficult decisions, take time to balance yourself and your mind before taking any drastic decisions. In what is a very dynamic and rapidly changing situation, sometimes taking a step back to reassess, asking for trusted opinions, and also keeping perspective will help. Things will get better, and you aren't in this alone. Ask for emotional support where you can, and when you need it.
2. Tap into resources provided by government and financial institutions
Governments around the world are already putting together initiatives to support small business owners, and this is something that is evolving on a daily basis. Be up to date with how your governments can help cut costs, as well as other important institutions, such as banks who also have a social responsibility. If you're registered in more than one market, explore support options in both markets. For example, you can find out more about the UK government support for small businesses there, and we are also waiting to hear from the Dubai government about a stimulus package to support SMEs in Dubai, which should be announced shortly.
Related: Here's What Your Business Should Focus On As It Navigates The Coronavirus Pandemic
3. Make a three-month financial plan
Every small business usually has the same key expenses, which include employee salaries, office rent, and utility bills. Further expenses range from industry to industry.
Speak to who you need to pay in the next three months (landlord and suppliers), and find out what options you have to spread out the costs. Chances are they may already have options in place, or will be understanding, as it's in their interest to keep your business. Always be careful when you come up with payment plans with other small businesses, as they also need to keep afloat too, so this should be fair for both of you.
Look at your personal finances, and speak to people you may support to have a realistic discussion on how to control your personal spending for the next three months. What costs are necessary, what can be put on hold? If you have a partner supporting you as you grow your business as the breadwinner, have an open and honest discussion with them about your immediate and long-term plans for the business.
Also, look at ways you can cut costs. But use this as a last measure after we have seen at least two months of damage from the COVID-19 pandemic. Your biggest costs would usually be your staff and your office rent. You could perhaps freeze hiring any more full-time employees, and instead work on a project basis with freelancers. You could also consider downsizing your office, and using a co-working space to have more affordable and flexible payment terms.
4. Find the opportunities
It's never nice to capitalize on events such as this, but they can also be a wake-up call to reconsider how you have been doing business. In this case, is your business model able to survive the changes that will come from the COVID-19 pandemic? How do you expect your customers to behave moving forward? What will and won't matter to them, and how can you accommodate who will likely be a new type of customer? Can you digitize any of your products or services, and start offering them online? Can you implement technology to balance any loss of earnings by offering new ways to connect with your customers?
5. Upskill your staff
Wherever possible, try your best to keep your staff– they rely on you, and if you have managed a good team, they should be supporting you. You could train your existing staff on additional skills, which could make them more productive and efficient, rather than hiring more staff. There's plenty of online courses that are very affordable, and these will allow them to focus on other areas of the business when their department is down- for instance, your sales team could perhaps also help out the marketing team. We at The Co- Dubai have launched an e-course on digital marketing for small businesses that is a great way to learn how to create digital marketing strategies and implement them, and it can be done from home while you or your team is self-isolating. Look for courses and resources similar to this that most match your needs and also your budget during this time.
Related: We're In This Together: Business Resources, Offers, And More For MENA Entrepreneurs To Get Through The Coronavirus Pandemic
Embracing the new normal in business - Rapid City Journal
Posted: 29 Mar 2020 06:00 AM PDT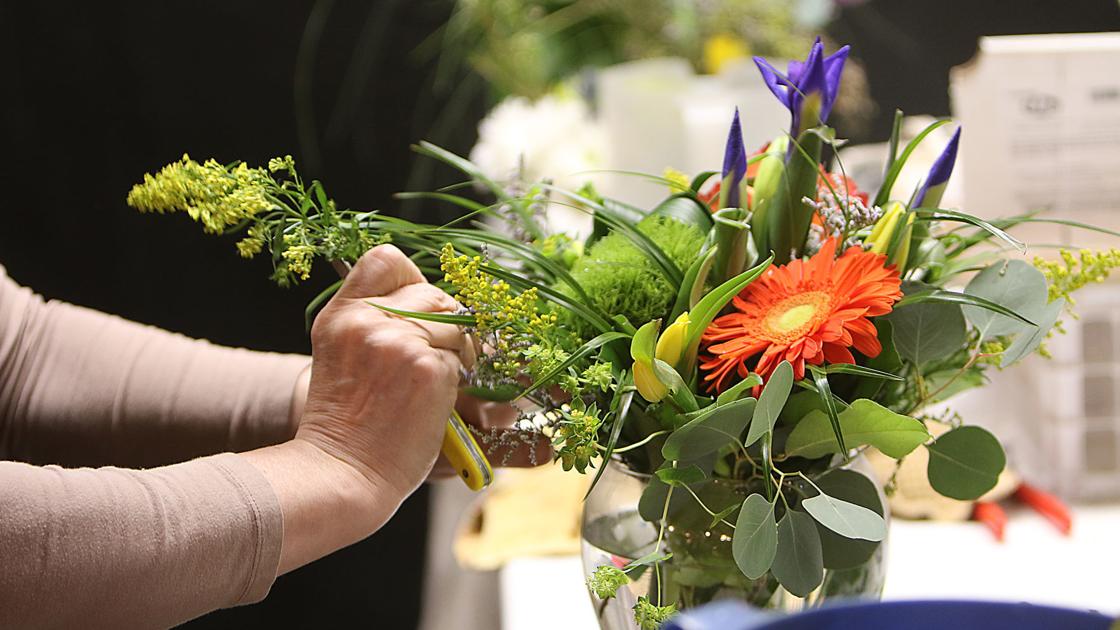 Managing the demands of work and family is challenging in the best of times for women who run businesses. Coping with economic stressors caused by the COVID-19 pandemic will require women entrepreneurs to lean into community and collaboration perhaps more than ever before.
"There is an overall level of fear that has nothing to do with business, but this (pandemic) is unlike anything we've dealt with as a business community. Women are trying to respond but also trying to protect their family as well as their employees and … pay their other bills. This is a level of emotional impact that I don't think has ever been seen," said Michelle Kane, director of the SD CEO Women's Business Center at Black Hills State University in Spearfish. "It's the uncertainty … and nobody was prepared for this immediate stop of revenue."
Abrupt business closures, employee lay-offs and shifts to working more online and at home could become long-term trends for entrepreneurs. Adapting to changes caused by the coronavirus "is going to fundamentally change the way we all do business," Kane said. "We're about to be seriously tested and we're about to dramatically have things change. This is going to be huge if we look at it in a positive way."
SD CEO offers training, business assistance and networking opportunities to current and aspiring entrepreneurs. Kane is providing free, confidential one-on-one business advising sessions by phone for business owners. Anyone who wants to schedule an appointment or who has questions can contact Kane at Michelle.Kane@bhsu.edu.
"One of the big things I keep telling women is this might be the new way of work, so we're doing to have to think of things differently," Kane said. "When things are getting back to normal … we need to consider new ways of working. It's probably never going to go back to the way it was, and as business owners, we have to be aware that not only are we changing, the way we are going to sell our services and products … are going to change."
Pamela Selberg, service area manager for the Small Business Administration office in Rapid City, believes the move toward more people working from home could become a long-lasting shift for businesses.
"I think a lot of people did feel guilty about working from home, and this (pandemic) has given people permission … to say, 'I can work from home and it does work.' You are going to be efficient and it is OK. Maybe we will see the positives about working from home," she said.
Kane's role is helping business owners figure out how to move forward.
"Having other people to bounce ideas around with – that's where the Women's Business Center can help. We can be that objective resource," Kane said. "I have clients who are aspiring entrepreneurs and … we're already starting to talk about what does their business plan look like based on what we're learning now? Let's step back and think about how our business model is going to need to change."
Women, by nature, tend to take on fear and stress while trying to take care of everyone else, Kane said.
"As women, we're doing a million things. We don't ask for help but this (coronavirus crisis) is on a huge scale," she said. "Now your kids are home and how are you going to be running your business? That adds a whole new level of complication."
"It's hard being a leader and it's hard being a mom and it's hard being a community member," Kane said. "I think what makes women business owners so fabulous is their empathy and compassion and care. I think our women business owners are struggling so much."  
"We have a lot of caring women business owners that are trying to do the best for their staff and sometimes they do it at the expense of themselves," she said. "Every decision we make right now is difficult for business owners."
Kane describes her job as part business advisor, part life coach. 
"I try to be a good listener and offer suggestions and ideas. … There's no fine line when you're a business owner and your personal life all mixes and matches," Kane said. 
What makes the coronavirus pandemic so different from other disasters is that it is affecting businesses nationwide, Selberg said. Typically, a storm, flood or manmade crisis like a mass shooting tends to have greatest impact in a community or state.
"This is everybody," Selberg said. "When people are backed into a corner, it's trying to give them the empowerment to say, 'What are my options? What can I do?""
Ultimately, Kane and Selberg encourage business owners to support one another. Selberg said she is already seeing that in action, including on social media and online webchats.
"One thing I have noticed is that sense of … 'I'm going to find a way to help you.' I think it's opened up their community spirit to say, 'I get what you're going through,'" Selberg said. "It's a community spirit of people digging in and saying, 'Maybe I know somebody that could help.'"
Kane said the SD CEO is considering future online events that give women in the Black Hills business community opportunities to network.
"It's showing the value of collaboration, not hard-hitting competition. Those businesses are going to come out of this and be stronger because of relationships they created before (coronavirus) happened," Kane said. "The people we have in our networks … are so critical for that support for business owners and business women."
Sign up now to get the most recent coronavirus headlines and other important local and national news sent to your email inbox daily.
The Impact Of Coronavirus: Advice For Funded Small Businesses And Those Seeking Funding - Forbes
Posted: 13 Mar 2020 02:21 PM PDT
"Spend every dollar as if it were your last." This is a quote from Sequoia Capital, a leading venture capital firm in Silicon Valley. No, this was not a quote from yesterday but from 2008 when we entered what would be called the "Great Recession." While the coronavirus is probably not going to lead the USA or the world into a recession, it certainly will cause a significant disruption.
Perhaps, not so ironically, Sequoia just issued another message to its funded companies last week where they communicated that the "Coronavirus is the black swan of 2020." The message had three parts. One, stay healthy and safe regarding family and friends. Two, disruptions are/would be occurring as it related to business revenue, supply chain and travel. Three, they offered advice and counsel across six major areas that included cash runway, sales and marketing forecasts and critical operations expenses.
While the effect of the coronavirus seems surreal and that opportunities are limited, remember this: lots of successful companies have been created in downturns. Adversity sometimes brings out the best in us as we move to be as creative and innovative as possible, not to succeed but to survive. Uber, AirBnb, WhatsApp, Square, Pinterest, Slack and Twilio were all started in 2008 and 2009.
Here is some advice that pertains to funded startups, startups seeking funding and also to small businesses.
Manage your cash. You know the saying, "save your money for a rainy day"; well, that day is now. Examine the cash you have on hand and imagine how you could make it last for at least six to nine months. And it you don't have enough cash on hand, look at how you could cut expenses or increase sales by doing something different.
Examine or revise your sales forecasts. Don't fool yourself and believe your most optimistic projections. Get very realistic. The goal is not to hunker down and hide but to devise or brainstorm ways you could actually sell more of your products or services. Perhaps it's new markets, customers or leveraging a partnership.
More creativity, less cash for marketing. Remember when you started your business and had no money and you were super creative on using word of mouth, organic social media and key networks to sell your product or service? Well, get back into that mentality. Be more creative with respect to your marketing expenses and look for ways to use marketing tactics that don't have a significant cost.
Control employee expenses. As you examine your business, look to control expenses related to employees. Travel and event costs probably can be controlled. If you were looking at increasing your business footprint, you might want to hold off on any additional monthly rent expenses. Instead, see if you can temporarily reduce your expenses by not hiring any additional employees, perhaps use freelancers or contractors. Also, let your current employees work remotely. To help with any workload issues, consider hiring a college intern. 
Spend every dollar as if it were your last. Okay, this sounds a bit extreme but you need to embrace the mentality that you need to protect the lifeblood of any business. Cash. Either cash going out in the form of expenses or cash coming in from revenues. You might also be able to negotiate with your suppliers or landlords, letting them know you need some form of cooperation in order to survive. If you do cut employee expenses, look for ways to inexpensively keep employee morale high.
Startups and small businesses that survived 2008 and beyond didn't take life-threatening risks with their companies. Survival mattered more than market domination. Take the necessary steps so that you come out of this disruption stronger than ever.
Mark Cuban: How to avoid layoffs and other advice for small business owners during the COVID-19 pandemic - CNBC
Posted: 16 Mar 2020 10:40 AM PDT
This weekend, billionaire entrepreneur Mark Cuban took to LinkedIn to answer questions from small business owners about what to do during the escalating coronavirus outbreak.
Cuban, who has been vocal about the importance of supporting small businesses during this time, prioritized questions about how to avoid layoffs and hourly reductions. His post had over 6,000 comments by Monday, with many of his followers popping in with their own advice.
Experiment with new ideas
"If you can find other services to offer, do it," Cuban wrote in response to a question specifically about avoiding layoffs in the event industry, as trade shows, sporting events and concerts are being canceled. "Since you have holes in your schedule, it's a great time to experiment with new lines of business and see what sticks."
He also recommended brainstorming not only with your peers, but also with your competitors: "They are all in the same boat. Try to figure out the best way to reignite the industry. 
"Cities will want to recapture the business as well. I'm guessing that the cities who are not hit hard may be more aggressive and have more funds to try to attract shows and events. And of course work with the promoters and stay in touch with them." 
Really get to know your employees 
Cuban recommends CEOs and managers take the time to understand the individual circumstances of their employees, especially if they'll be cutting hours or initiating layoffs.
That way, "if you do have to change circumstances you can make decisions based on the circumstances of each employee," he wrote.
Clean up parts of the business you've been neglecting or haven't had time for