5 easy ways to help support your favorite local businesses - Business Insider - Business Insider
---
5 easy ways to help support your favorite local businesses - Business Insider - Business Insider
Posted: 24 Mar 2020 06:09 AM PDT
Julia Wuench is the founder of The Authenticity Guide, a positive-psychology-based career and executive coaching firm that empowers individuals to harness their authenticity to improve life and work. 
She talked to several small business owners and founders about how customers can support them during the age of social distancing.
Buy gift cards to use in the future, and, if you had any events scheduled, reschedule instead of asking for a refund.
If there's a small business near and dear to your heart, give them a shoutout on social media.
Social distancing is the name of the game — there's ample data showing that increasing space between people will slow the spread of COVID-19. It's comforting to see the CDC and local and state governments taking steps to limit exposure.
However, there have been huge ramifications on the economy from these measures. In particular, local businesses that depend on in-person foot traffic for their revenue (restaurants, bars, nail salons, etc.) are seriously hurting.
Unlike major retailers, these local businesses generally don't have the cash reserves to sustain themselves during these times. We'll inevitably see many of them close their doors permanently.
But we all want to see our favorite local establishments survive so that we can patronize them when it's safe to be back out in the world. So, here are a few things you can do as a consumer to help those businesses stay afloat, especially if you're someone whose income stream isn't affected by the novel coronavirus.
Small Business Center to host beginners business seminar - The Mountaineer
Posted: 18 Mar 2020 12:00 AM PDT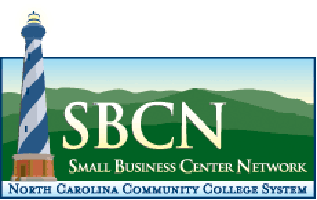 The Small Business Center at Haywood Community College will offer a free seminar, "The Best Small Business to Start Right Now" from 5:30-8:30 p.m. March 24, in the College's Regional High Technology Center room 3021.
Those looking to start a small business, but aren't sure what to start should attend this seminar to help answer some common questions.
The seminar will focus on four areas: "Hot" businesses that will grow in 2020, how to create a business idea that fits you, businesses you can start for under $100, and 5 easy-to-use steps to starting a business.
The speaker for this seminar is Mike Collins, the president of The Perfect Workday Company, an information company based in The Research Triangle region of North Carolina.
Visit SBC.Haywood.edu or call 828.627.4512 for additional information or to register today.