US Rep. Doug Lamborn endorses Steve House in CD6 race - coloradopolitics.com
---
US Rep. Doug Lamborn endorses Steve House in CD6 race - coloradopolitics.com
Posted: 08 Jan 2020 04:30 AM PST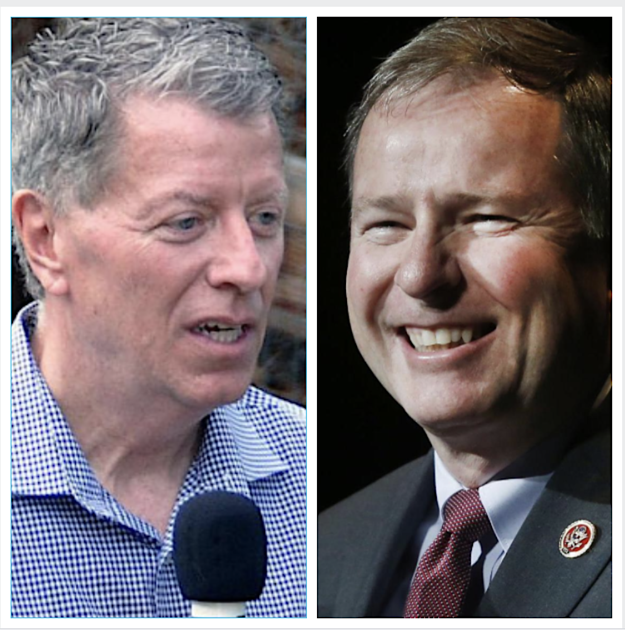 U.S. Rep. Doug Lamborn of Colorado Springs threw his endorsement to former state Republican Party chairman in the GOP primary for the 6th Congressional District in east metro Denver.
Lamborn has represented the 5th Congressional District since 2006. House faces a GOP challenge from Casper Stockham, who ran for Congress twice before in the 1st Congressional District against Diana DeGette. 
RELATED: Casper Stockham makes it official: He's running for Congress again
"Colorado needs an innovative thinker in Congress, someone trustworthy with a wealth of practical new ideas to solve many of the serious challenges facing Colorado families and struggling entrepreneurs," Lamborn said in a statement. "We need Steve House in Washington representing the 6th Congressional District.
He continued, "Steve is an American patriot, a proven conservative and a man of faith who cares deeply for the health of our great nation. His bold practical ideas to solve our nation's current healthcare disaster are revolutionary and I believe will end the socialist shortsighted proposals being propagated by the Democrats who have abandoned America's free market principles."
House noted that Lamborn serves on the House Armed Services Committee.
The candidate said he was grateful for Lamborn's "support, council and many years of friendship."
"I look forward to working side-by-side with Doug in Congress to improve the lives of all Coloradans by passing sane healthcare reforms, providing more educational choice and zero interest funding options, throwing-out useless costly federal regulations and always being the voice for Colorado's brave service men and women and their families." House said in a statement. "We must not ever forget the promises made to the brave soldiers who return home to us broken or wounded. America will leave no soldier behind — especially once they leave the battlefield and enter a hospital or a doctor's office."
House noted in a press release that he also has endorsements from prominent state Republicans, including University of Colorado Regent Heidi Ganahl, former Secretary of State Wayne Williams and former Lt. Gov. Jane Norton.
Lamborn also faces opposition this year from two Democrats, Jillian Freeland, a retired midwife and small business owner, and George English, a U.S. Army veteran and retired economist.
Rebecca Keltie, a Navy veteran, is running as the Unity Party of America's first female candidate.