---
Keep a safe and secure small business, in 8 easy steps - USA TODAY
Posted: 09 Oct 2019 05:00 AM PDT
Rhonda Abrams, Special to USA TODAY Published 8:00 a.m. ET Oct. 9, 2019
CLOSE
Here are a handful of things that might be going wrong with your business and what to do about them. The Motley Fool
Every small business owner wants to know how to increase sales, improve their marketing and motivate their employees. But first, let's make sure we keep your company safe – your data, your money, your physical premises. Having survived in business for over 25 years, I've picked up a few tricks along the way and learned a hard lesson or two as well.  
Here are eight simple steps you can take to increase your company's security:  
Go to the cloud
In 2012, I got rid of my company's server, moving virtually all our data to online services. While you may fear being hacked if you store this stuff online, the reality is you're far more vulnerable keeping your data and accounts on your premises. Your physically based server (not to mention your computers, laptops, and phones) can be compromised by damage or theft. Sure, you may plan to back up online regularly, but do you actually do it? After disasters – such as hurricanes, fires, earthquakes – one of the greatest problems facing small businesses is they're not able to access their accounts. That makes both getting back to work and receiving disaster recovery funds more difficult than if you've got your data in the cloud.      
Be the administrator
I have learned the hard way that for ALL online services and for my company's website, I – and only I – must be listed as the administrator. Sure, you trust your IT person, website designer, or your tech-savvy nephew, but things happen. If you're not the administrator, one disgruntled techie can hold you – and your data – hostage. You don't have to be a technological genius to be the administrator. Every small business owner should be listed as the administrator of every one of their online services and sites. 
Check your bills
I knew a small business that was embezzled out of hundreds of thousands of dollars. How? The comptroller set up phony businesses that billed the company relatively small amounts for years. The owner trusted this comptroller completely and neglected to examine the accounts payable closely. Know what – and who – you're paying for. 
More: Some small-business owners have toxic bosses to thank for their independence
More: Latina entrepreneurs are leading a movement to make traditional Hispanic food healthier
More: Remembering the small business casualties of 9/11 – including mine
Check your deposits
Years ago, my accountant told me to never have the same person who opened the checks also deposit the checks. Why? Those payments might not actually end up in my account. We still get paid primarily by checks from our customers (mostly large institutions), and I check on every check. Of course, it's harder for employees to steal deposits when you instead get paid by credit card or electronic funds transfers (see next point).
Limit cash
Sure you hate paying those fees when you accept credit cards instead of getting cash, but a cash-rich business is a target in many ways. First, you are more likely to be the subject of a robbery – thieves are far more interested in cash than credit card receipts. Next, it's more tempting for some of your own employees will steal from you if there's lots of cash on the premises. This doesn't mean you shouldn't accept cash, but make it easy for customers to pay you in cashless ways.  
Change your key
When was the last time you changed the keys to your office, warehouse, or plant? You've probably had dozens of employees who've had those keys over the years. Change your keys regularly. 
Change and guard your passwords
Still using your birthday or your dog's name for your password? Cut that out. You need different – and tough – passwords for each site you use. Of course, that's awkward and tough to remember. Consider using a password manager, like LastPass or 1password. Store your password(s) in a locked safe. And whenever possible, and for all your financial and critical sites, use two-factor authentication, requiring you to also respond to a text or an email when you want access.  
Be honest
If you are a dishonest businessperson – if you cheat your customers, lie to your vendors, pay workers under the table or get paid under the table – your employees are going to be far more likely to be dishonest too. As the business owner, you set the tone, you demonstrate what behavior is acceptable. If you are the kind of person who cheats others, don't be surprised if others cheat you.   
Rhonda Abrams is the author of "Successful Business Plan: Secrets & Strategies," the best-selling business plan guide of all time, just released in its seventh edition. Connect with Rhonda on Facebook; Instagram and Twitter @RhondaAbrams. Register for Rhonda's free business tips newsletter at www.PlanningShop.com.
Read or Share this story: https://www.usatoday.com/story/money/usaandmain/2019/10/09/small-business-cybersecurity-safety-tips/3910174002/
Four Creative Marketing Ideas For Small Business Success - Forbes
Posted: 09 Oct 2019 04:00 AM PDT
Every small business owner knows the need for actionable marketing. The good news is, there are a number of creative marketing ideas you can employ today.
Why is marketing important? Well, 50% of small businesses fail within five years. This is nail-bitingly stressful, but with the following marketing ideas, you can keep your small business from being a statistic. Here are four ideas to get you started.
1. Get Social
Social media is an essential marketing asset for small businesses. Having a strong social presence for your small business can help you promote products and services, raise brand awareness, increase online visibility and provide your business with a platform for influencer marketing.
How do you capitalize on social success? First, think about who your audience is. For example, if your target market is women, you'll want to be active on Pinterest since 80% of the users are female.
Facebook and Twitter are always great social networks for delivering targeted ad campaigns. And let's not forget the power of video.
2. Launch A Video Marketing Campaign
The age of video marketing is upon us. If you want to grow your small business in this day and age, video is the way to go. Why? Consumers want visually engaging content. In fact, a HubSpot study found that 50% of people want more videos via marketers.
You can also use videos across multiple platforms. For example, you launch a new product video on YouTube. Now you can post that video on Facebook, Twitter, LinkedIn and the product page of your website.
Video development is also fairly easy to do. Consumers don't necessarily need high-intensity movie-trailer-type videos. You can shoot a video with your smartphone and upload it in minutes. Just don't forget to optimize the video using a little YouTube SEO.
3. Make Email Marketing A Priority
You probably have a nice list of subscriber and customer emails. It is time to put that list to use! This is where a lot of small businesses simply fall behind. But make no mistake: Email marketing and newsletter campaigns are essential.
If you don't have hundreds of thousands of emails, you can use a marketing automation platform like MailChimp to do email marketing. Want more conversions? Start firing out those newsletters and promotional emails. One word of caution: Make sure every email or newsletter has a value or benefit for the recipients. Also, try to personalize them as much as possible.
4. Create Infographics
Creative marketing ideas lead to you being more creative. Making infographics is one way to do this. They are highly shareable, which will net you valuable Google ranking links, and they serve up content in an easy-to-digest manner for your audience.
Did you know that infographics are shared three times more on social media than most other forms of content? If your audience is female and you are posting infographics on Pinterest, it's a recipe for success.
But how do you create an awesome infographic? Well, you can spend hours doing it yourself using a free creative platform like Canva, or you can outsource to a pro using a site like Fiverr.
Make Your Small Business Marketing Creative
The above are just a few easy ways to implement creative marketing ideas into your overall marketing strategy. In most cases, you can get started today with little to no investment. That is always good news for small- to medium-sized businesses.
Here's another reason small businesses should stay optimistic - Fox Business
Posted: 08 Oct 2019 11:39 PM PDT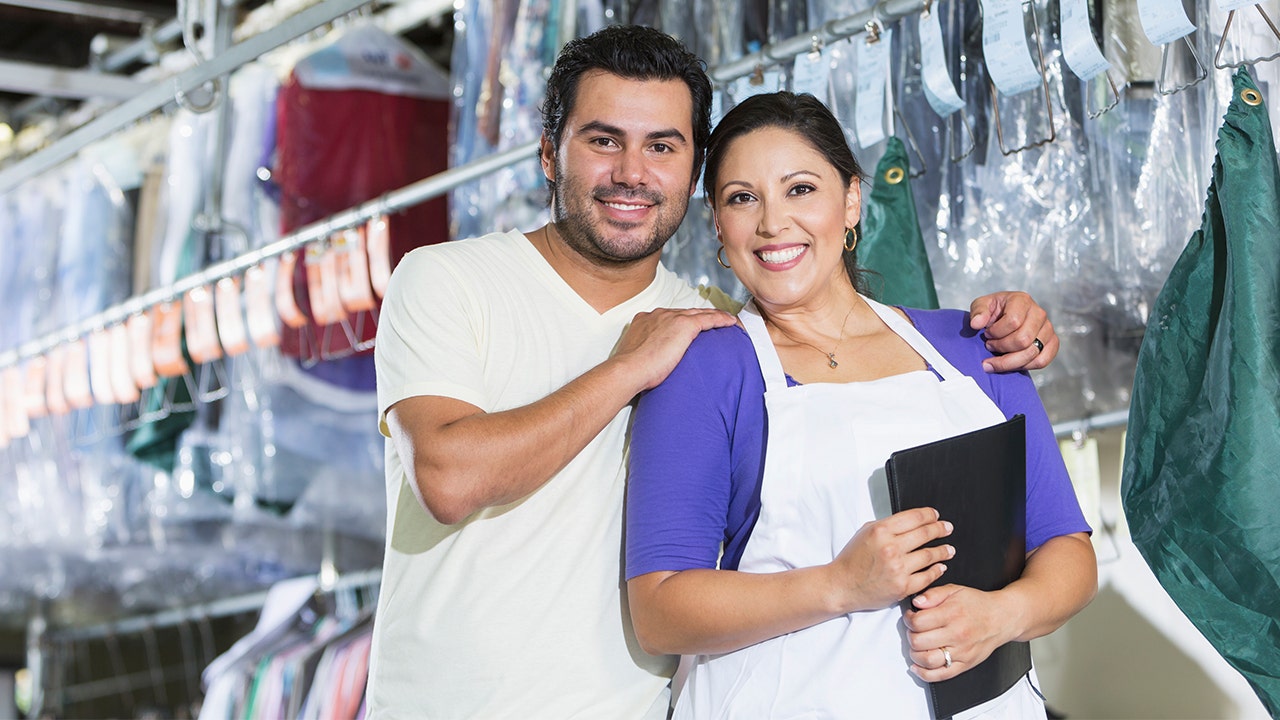 TV personality Ty Pennington is hosting a new streaming show called "Small Business Revolution" that strives to "shine light back on the charm of those small towns and the small businesses."
Pennington and the show's creator, Amanda Brinkman, joined FOX Business' "After the Bell" to discuss the project and what they've seen while traveling around to different parts of the U.S.
CLICK HERE TO READ MORE ON FOX BUSINESS
"One thing [these businesses] have in common is that they're usually on a main street in a small town that really needs to have more energy, more zest," Pennington, the former host of "Extreme Makeover: Home Edition," said. "And you're just trying to get your business to be the spot that people go to."
Brinkman said we're seeing a "pendulum swing" where millennials, especially those with families, want to move to smaller communities for a higher quality of life.
GET FOX BUSINESS ON THE GO BY CLICKING HERE
"But they need to feel like there are businesses that they want a patron" to meet their needs, she said.
Most Small Business Owners Confident, but 43% Are Worried About a Recession - Motley Fool
Posted: 09 Oct 2019 04:53 AM PDT
Consider small business owners the front line of the American economy. They work directly with consumers and have a strong sense of their budgets, as well as how they feel about the economy.
Those insights have led nearly two-thirds (64%) of small business owners (SBOs) in the United States to report that "current business conditions are good or excellent," while 43% say they are concerned that a recession will impact the success of their business in the next year, according to Capital One's latest Small Business Growth Index. The two questions were asked separately to 500 SBOs, and there are some who believe that conditions are good or excellent now but also feel that a recession may be coming.
Moving in the right direction
Capital One conducts this survey twice a year, and sentiment has improved since the previous iteration. Small business optimism has risen by five percentage points, while recession concerns have dropped by six percentage points.
"We have been working with small business owners for a long time and know this population well. Even so, we continue to be struck by their resilience," said Capital One's Small Business Bank Head Jenn Flynn in a press release. "While small business owners are expressing some real concerns over a potential recession, they aren't allowing this kind of speculation to dampen their efforts to grow or invest in their businesses."
While the majority of SBOs don't expect a recession, many are still preparing for one. 85% of those surveyed said a recession would hurt their businesses, with 65% saying it would cause them to be more conservative in ordering inventory or supplies. That was followed by 61% who said a recession would hurt cash flow, 59% who said it would negatively impact sales, and 57% who believed a recession would hurt their ability to grow and expand.
Only 32% of SBOs surveyed said they felt fully prepared for a recession. Another 42% described themselves as "somewhat prepared" with the remaining 24% said they are either "not very prepared or not prepared at all," according to the press release.
"Small business owners are cautiously optimistic -- they are holding to their financial forecasts, still planning to hire and still investing," Flynn said.
Be positive, but not naive
Small business owners are generally taking an attitude that would serve most individuals well when it comes to finances. Act based on the conditions you see now, but prepare for potential darker times.
The SBOs surveyed for this twice-annual report see that the economy has been strong, but they remain aware that things could change. And while the majority of those surveyed are confident about the overall economy, only 36% think their business will be in a better position in six months. That's down from 44% in spring 2019.
SBOs, like individuals, have to respond to the current market conditions, while also planning for the possibility that things take a turn for the worse. That's not being negative, it's being realistic and preparing for all contingencies.
Deluxe launches season four of small business web series - Star Tribune
Posted: 08 Oct 2019 12:23 PM PDT
Deluxe Corp. launched season No. 4 of its web series "Small Business Revolution"  Tuesday.
In the series, teams from Deluxe go to a small town and help a handful of small companies revamp their businesses and their downtown's with $500,000 in renovations and services.

The series has a similar formula to home-renovation television shows.  Engaging but otherwise struggling Main Street businesses are introduced, problems are identified and teams from Deluxe implement solutions and effectively demonstrating their range of services. By the end of the episode and by the end of the series growth is observed at the companies and their Main Street neighbors
In past seasons, 30,000 small- and medium-sized cities have been nominated for the series and millions of  votes were cast to select the winning towns. The series airs on Hulu, Amazon Prime and smallbusinessrevolution.org. 
In season No. 3, the show helped six businesses in Alton, Ill, and in previous seasons they visited Wabash, Ind., and Bristol Borough, Penn.. 
In the new season the company heads to Searcy, Ark. for eight episodes.  New CEO Barry McCarthy said Deluxe has committed to a fifth season and nominations for that next small town are open.
New Deluxe Corp. president and CEO Barry McCarthy,