How to Get a Small Business Loan - Patch.com
---
How to Get a Small Business Loan - Patch.com
Posted: 31 Oct 2019 08:36 AM PDT
Starting a business is rarely easy. Even the best ideas or inventions need funding to thrive. But when funds are limited, it can be challenging to get started.
Small business loans are designed to help new businesses get off the ground. However, due to strict lending regulations, getting a business loan from a bank is nearly impossible.
The small business loan application process can be taxing; however, there are ways to minimize stress.
Create a Business Plan
Regardless of the lending institution, they're going to want to see a sound business plan. It should include what type of business it is, how much money is needed, and how the funds will be utilized. It also needs to show the projected return on investment.
Decide on Loan Type
All loans are not created equal. Some loans are a direct result of crowdfunding, while others come directly from a lender. In the case of the latter, a lot of variables come into play.
For a business that's not up and running, a personal loan or secured loan may be the right choice. For companies that have been operating for at least a year and show a positive ROI, Small Business Administration loans and personal lines of credit may be a viable solution.
Choosing a Lender
Shopping for the right lender is comparable to shopping for a home. While many of them seem to be the right fit, not all of them are. Narrow down the search to two or three lenders and then research what they have to offer. Take note of percentage rates and terms.

Choosing the one that offers the lowest annual percentage rate enables small business owners to pay the loan off faster with less interest. However, again, take note that not all lenders are the same.

Microlenders, lenders who offer loans less than $35,000, have different terms than major financial lending institutions. The Small Business Administration provides loans as low as $5,000 and as much as $5 million.
When it comes to opening a new business, the most important thing is being financially stable. Accepting a larger loan on the premise that business will be booming may end negatively. Create a business plan, be realistic and most importantly, grow slowly.

Article originally published on https://kennethpapucci.com/
Small Lander Business Finds Success Through Local Focus, UW Assistance | News - University of Wyoming News
Posted: 31 Oct 2019 10:03 AM PDT
October 31, 2019
Carrie Johnson (left), owner of Pingora Yarns in Lander, and Sarah Hamlin, regional director for the Wyoming SBDC Network, pose together when Johnson was named "Rookie of the Year" by the Lander Chamber of Commerce March 12. (Brad Christensen Photo)
A Lander business that set out to fill a need in the community is celebrating success and looking to expand. And, to help get to where it is today, Pingora Yarns received assistance from the Wyoming Small Business Development (SBDC) Network at the University of Wyoming.
Carrie Johnson is the owner of Pingora Yarns, a business in Lander that provides knitters and crocheters with high-quality fibers. Most of her products come from Wyoming and surrounding states, many of which are processed at the Mountain Meadow Wool Mill in Buffalo.
Months before opening her store in October 2017, Johnson began working with Sarah Hamlin, regional director for the Wyoming SBDC Network. Johnson credits Hamlin with keeping her focused and on task as her business plans progressed.
Besides her business plan, the Wyoming SBDC Network helped Johnson with marketing and a website. Johnson also took some Wyoming SBDC Network classes, and Hamlin arranged for Johnson to work with a marketing class at UW.
"Carrie has taken every hurdle as a small-business owner in stride, from educating herself about point-of-sales systems to integrating into the community to finding a new location last minute," Hamlin says. "We are lucky to have Carrie and Pingora Yarns in Lander."
Pingora Yarns supplies natural fibers -- sheep, llama, alpaca, buffalo, camel and a New Zealand possum -- along with some synthetics. The store also sells handiwork including hand-knitted sweaters, bags, hats, baby blankets and stuffed animals.
"In addition, I have yarn that has been hand-spun by some of my local spinners, as well as hand-carded roving that spinners can purchase to spin into their own yarn," Johnson says.
Johnson decided to open Pingora Yarns after retiring from teaching. Because there had not been a yarn shop in Lander for more than 20 years, local knitters and crocheters had been forced to travel long distances to get supplies or had to buy them over the internet.
In the near term, Johnson hopes to hire some help, as she operates the store by herself six days a week.
To learn more about how Pingora Yarns achieved success, read the full story here: https://www.wyomingsbdc.org/success-stories/pingora-yarns-success-story/.
If you would like to get in touch with your local Wyoming SBDC Network adviser for no-cost, confidential assistance to start, grow or sell your business, visit the Wyoming SBDC Network website at www.wyomingsbdc.org.
The Wyoming SBDC Network offers business expertise to help Wyoming residents think about, launch, grow, reinvent or exit their businesses. The Wyoming SBDC Network is hosted by UW with state funds from the Wyoming Business Council and funded, in part, through a cooperative agreement with the U.S. Small Business Administration.
MoFi helps Wyoming small businesses get loans with Path to Bankability program - Wyoming Tribune
Posted: 31 Oct 2019 04:00 AM PDT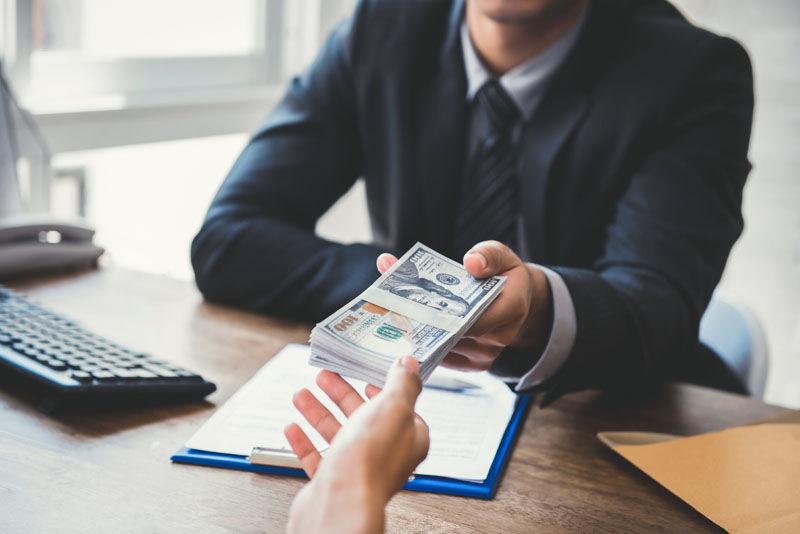 CHEYENNE – It's a pretty common story. You're looking to start up a small business. You know what you want to do. You've written a business plan. Now you just need to secure the funds to get your business started.
But then the bank tells you they can't give you a loan.
Normally, this would be incredibly disheartening, meaning you would have to go back to the drawing board and try to find a new way to become bankable.
But MoFi is changing the game, giving small business owners and budding entrepreneurs a new chance to secure a loan. With its Path to Bankability program, it can give businesses that aren't bankable a loan to become so.
"Nearly bankable businesses are ones that banks wish they could give a loan to, but can't because they're in some type of monitor situation," MoFi President Dave Glaser said. "It could be that their credit score isn't high enough, or that they don't have enough collateral for their loan. But MoFi looks at the future of these businesses to pay back the loans we make."
Bank lenders will get in touch with MoFi, letting them know about a business applying for a loan that isn't bankable yet.
MoFi will then reach out to these businesses and try to work with them, giving them a new chance for a loan.
MoFi expanded to Wyoming in the last year, and Glaser noted it's been a wonderful time for new businesses in the state.
"We've worked with numerous businesses in the state, especially in Cheyenne, Casper and Laramie," he said. "We're not just looking at startups, although we definitely want to work with those types of businesses. For example, we've worked with businesses looking to get loans to purchase a second FedEx route or one who was looking to expand into Colorado."
MoFi will grant loans from as little as $1,000 up to $1 million. Glaser said the average Wyoming business loan has amounted to around $150,000. He said it usually takes around two years to pay the loan back to MoFi.
Recently, MoFi received a $50,000 grant from Wells Fargo to help finance these small businesses in Wyoming and the northern Rockies region. MoFi will use the funds to expand the Path to Bankability program for Wyoming businesses.
"Wells Fargo is a longtime supporter of MoFi's work to expand economic opportunities for people outside the financial mainstream," Wells Fargo Regional Bank President Shari Knoll said in a news release. "Our bankers refer 'nearly bankable' customers to MoFi, as we've seen the success of Path to Bankability, where MoFi's services are the difference between a struggling business and a thriving one. We're pleased to make this additional investment in our longstanding collaboration to benefit Wyoming's entrepreneurs."
Glaser noted that he and the rest of the MoFi officials have been blown away seeing how Wyoming bankers have embraced the Path to Bankability program. He can't wait to see how it continues to expand in the state.
"We want to make sure these nearly bankable businesses have new opportunities," he said. "We're trying to grow the economy and help them out. The people in the northern Rockies region are gritty and know how to get things done, and we're so grateful to be able to work with people in this area."
Trump's healthcare reimbursement plan could be a relief for small business - The Guardian
Posted: 30 Oct 2019 11:00 PM PDT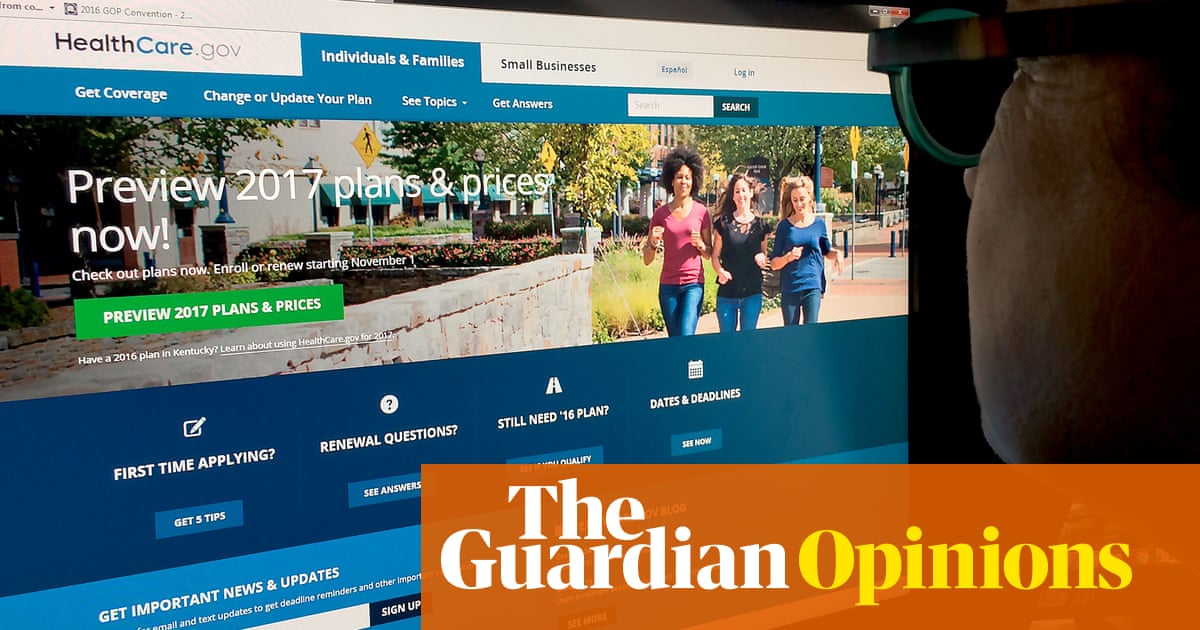 According to a recent study from the Kaiser Family Foundation, annual premiums for the average employer sponsored health plan are now almost $21,000, a 5% increase from the prior year, with employers (56% of them are small businesses) covering about $15,000 of the bill.
For small business owners, healthcare benefits present a huge challenge.
By not offering any options, we put ourselves at a significant disadvantage to those employers that do, particularly in these times of tight employment. But offering – and paying for – healthcare can be a prohibitively expensive decision for many small firms.
So what to do?
The Trump administration has recently resuscitated a not-so-new solution: healthcare reimbursement plans, or HRAs.
An HRA allows employers to contribute money to their employees' accounts so that they can use the funds to purchase healthcare on their own in the individual marketplaces. The money contributed is not taxable to the employee and the employer can take a tax deduction for the contribution. Any unused portion of the account may be carried forward to subsequent years, just like a retirement account.
HRAs have been around for a long time, but they were effectively neutralized by the 2010 Affordable Care Act. Now a new rule issued back in June by the Departments of Health and Human Services, Labor and Treasury aims to reverse that and goes into effect on 1 January.
According to some, it could be a game changer for many small businesses.
"Many employers would love not to have to bear the administrative burdens of running a traditional health plan, and all are looking for ways to keep health costs down," Michael Kolber a partner at Manatt Health, a healthcare advisory and compliance firm, wrote in the Hill. "If millions more people join the individual market through HRAs, these plan design features could change to look more like conventional employment-based coverage – or HRAs may further incentivize lower-premium plans, reinforcing the need for less comprehensive plans."
Steve Wojcik, a vice-president of public policy for the National Business Group on Health, also believes that the new HRA ruling may be a good option for small employers, particularly those that can't afford to offer group coverage. "It will allow them to help employees who go out and get coverage on their own and they can help out with premiums," he told UPI. "That's how it will be used in the short term."
But before we get too excited, small business owners will need to digest some hard facts.
For starters, it's not as if we're going to immediately cancel our existing healthcare plans on 1 January. Both employers and workers will need to better understand the pros and cons of HRAs as they pertain to their own individual healthcare and it's a fair bet that many either won't know where to go to educate themselves or be too unsure and leave well enough alone. This will take time.
Secondly, there's the effect on the individual market. "If employers were able to 'dump' their high-risk employees into the individual market through an HRA (with the goal of reducing their own group health plan costs), it could have significant consequences for the individual market risk pool," writes Katie Keith on Health Affairs. "This could result in worse overall risk profiles and lead to higher premiums, higher federal outlays for premium tax credits, and a higher uninsured rate."
But most importantly – at least for myself and other small business owners – is that this is not law. The ruling – which comes from a Trump Administration executive order – is just that: a ruling. In fact, it just reverses prior guidance limiting HRAs from when the Affordable Care Act became law. The ruling can easily be overturned through a similar executive order by one of the president's opponents, assuming he loses the next election. Which means that all of this hoopla could be for naught within a year of it becoming effective.
If HRAs do catch on with small business after 1 January then the government – regardless of who's leading it – will have more incentive to leave it alone. At the very least, it could be a viable option to control our healthcare costs, at least in the short term.