---
A Start-Up Scene Experience | Business - The Weekly Journal
Posted: 09 Oct 2019 12:57 AM PDT
Walk along Santurce's buzzling urban city streets and meet the individuals at the forefront of the start-up scene in Puerto Rico. Tour alongside potential collaborators while you visit all the hotspots you need to know to expand your new business. Learn the ins and outs of the flourishing entrepreneurial hub that is the Juan Ponce de León street.
These are all possible with Join Based's AirBnB experience curated by Gustavo Díaz.
Díaz created Santurce's Flourishing Startup Scene tour with one question in mind: "What are all of the essential people and places that an entrepreneur who moves to Puerto Rico must know about?" This is an experience that tells you specifically where you can find the tools to create or expand a business, where you could move to that is immersed in the start-up scene and the specific individuals you must get in contact with to get your business off the ground.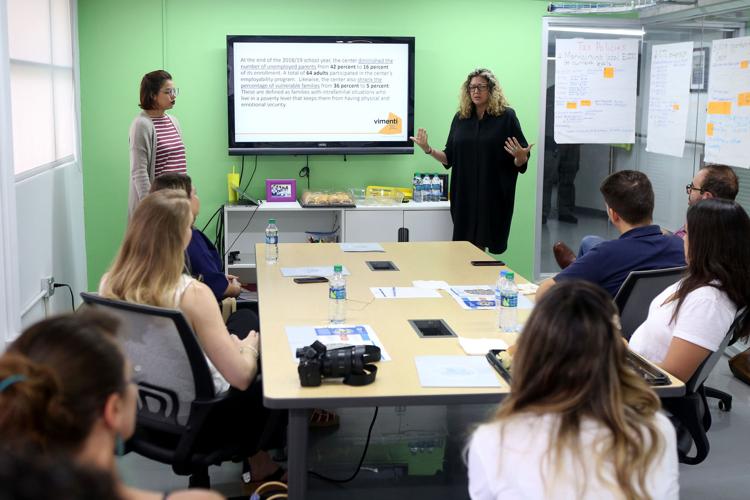 The tour starts off at Café Comunión, named as San Juan's coolest coffee shop, setting an energized tone for the rest of the tour. Co.Co. Haus, one of the co-working spaces in Santurce, is up next. Co.Co. Haus was one of the first co-working spaces to pop up on the scene, and it is home to many Act 20 corporations, which makes for an excellent first stop.
From here, the tour heads over to Lote 23, a food truck park that also serves as an experimental pop-up platform which allows up and coming restauranteurs to test the waters and see if their menus are well received. The space hosts numerous social events weekly. At Lote 23, you will meet the head of operations, Nicole Martínez.
You will then walk over to Foundation for Puerto Rico, where Centro Para Emprendedores is located, a non-profit organization dedicated to helping aspiring entrepreneurs launch their business ideas and providing them with the necessary tools needed. Tools like trainings on how to work through the difficulties of Puerto Rico's permit paperwork that can be a nightmare if not approached correctly.
Apart from offering a set of services, like financing and corporate image development to small and medium sized businesses, they offer workshops like Start-up Weekends, an intense, 54-hour workshop to develop an idea, get a business model validated and create a viable product. At the end, the teams who were able to execute their idea are rewarded by a panel of leading experts in the community.
Jan Reese, one of the entrepreneurs who moved to Puerto Rico in April of 2017, who was also on the tour, said that if it weren't for this experience, his business would have never left the idea stage. Even though his team didn't win, the workshop helped him develop the idea of his gig economy app, Halló, designed to connect workers with employers in a delivery-like service.
"Going back to Centro para Emprendedores was great because we started Halló on their Startup Weekend. They still remembered us a year later, which just shows how collaborative the atmosphere is here in Puerto Rico," said Reese. Halló launches on Oct. 12.
Next on the tour was Piloto 151, another co-working space that has expanded into three different locations. It was one of the pioneers in the Santurce co-working space scene offering services like helping businesses transition smoothly into Puerto Rico's ecosystem and providing tech services like information security and software solutions.
When we visited the Boys and Girls Club of Puerto Rico, Jennifer Hopp, an entrepreneur and tech influencer, was impacted with how much work there is still left to be done and was eager to find out how she could help.
Patricia De La Torre, their private partnership director, spoke about the many collaboration opportunities that exist for new businesses who like to get involved helping the community, like hiring interns. While providing them with the knowledge and tools they need to succeed, businesses acquire extra hands who are put to work.
Hopp, owner of her own Venture Capital fund called ATO (Against The Odds), moved to the island after several years of flying back and forth between Silicon Valley and Puerto Rico visiting up and coming start-ups back when the ecosystem was freshly kicking off. With ATO, Hopp is committed to supporting and helping kick off young businesses who are fresh on the scene, providing services like market validation to make sure they are ready to launch.
"The energy in the co-working spaces we visited is just different than Silicon Valley. It's just growing so fast, the energy is palpable. There is also a sense of camaraderie that is not felt elsewhere," said Hopp.
Reality Realty was visited last, meeting up with Iván Zavala, Reality Realty's CEO, who filled us in on how fertile the Puerto Rican ecosystem is for expansion right now with the Export Services Act (Act 20) which provides a four percent maximum tax rate for new export services businesses in Puerto Rico as well as many other generous tax incentives for newcomers.
If you want to join the tours, please contact: (787) 342-3549.