---
Small Business Center Helps Entrepreneurs Determine Steps For Expansion - Long Beach Business Journal - Long Beach News
Posted: 12 Aug 2019 05:11 AM PDT
For aspiring entrepreneurs who are interested in starting a business but have no clear path on how to get started, the Long Beach Small Business Development Center (SBDC) aims to serve as a roadmap.
Hosted by Long Beach City College at 4900 E. Conant St., the SBDC is a product of the Small Business Administration (SBA), a United States government agency that provides support to small businesses. Offering services at no cost, the SBDC offers one-on-one consultations with specialists and hosts workshops to inform clients about growing their business. "We help clients understand how to prioritize what they should be doing so it doesn't become this massive exercise in trying to do this and trying to do that," Brad Pollock, director of the Long Beach SBDC, said.
In the event that someone is thinking of starting a business, Pollock often recommends attending SBDC workshops before meeting an advisor. He said most individuals who have thought of a business concept and attend the workshops realize they need to do more research or flesh out their ideas further. "They offer tremendously helpful information, all of which is thought provoking and allows people, we hope, to be able to make the right decisions," Pollock said.
The SBDC workshops include topics entitled "Starting A Small Business" and "Creating An Effective Business Plan." Hosted either onsite or at community centers throughout the county, the workshops are intended to deliver information such as start-up expenses and financing, outlining a business plan and expanding business ideas. The workshops are free. A full schedule is available at longbeachsbdc.org/workshops.
Seyed Jalali, City of Long Beach economic development officer, said the SBDC is part of the economic development operations of LBCC, which has served as the host of the center since 2006. As the center's legal entity, LBCC enters agreements or contracts and assumes the legal obligations of the SBDC.
The Long Beach SBDC is part of the Los Angeles Regional SBDC Network, which assists small business owners throughout Los Angeles, Santa Barbara and Ventura counties. As such, the SBDC serves around 17 cities in the region with a team of about 12 advisors, Pollock said. According to the SBA, there are 64 SBDCs in the country.
Per a contractual agreement with the city, the SBDC receives $115,000 a year through a Community Development Block Grant to provide services at the site, according to Jalali.
Jalali said the city's economic development department and the SBDC work closely together to refer clients to one another. He added that the SBDC is a crucial ally in referring clients to the city's loan programs, for instance. "They are really the primary provider of technical assistance for the entrepreneurs who subsequently find their way to the city for access to capital," he said. "We heavily rely on partners, such as the SBDC, to provide that basic and fundamental training for our clients."
Two local businesses that have benefited from SBDC services over the years are WonderTent Parties and On Stage Music Academy.
Trish Healy is owner of the Los Angeles-based WonderTent Parties, a sleepover and special event company that serves kids and adults. After attending two workshops, Healy said she was assigned SBDC's Mike Huntley as an advisor. Huntley helped structure the mission of her business before she officially launched it in 2017. To this day, he still provides ongoing consultations with Healy about her business. "[The advisors] treat you like they [are] going to support you," she said. "No question was too silly. . . . He was really thoughtful, responsive and he just knew his stuff."
On Stage Music Academy, located at 2221 Palo Verde Ave. in Long Beach, was launched by owner Bill McRae in 2014. The academy provides music instruction, such as instrumental and voice lessons in private and group settings. McRae, who approached the SBDC a year before opening the academy, said the center was a significant part in determining if the business should launch. "We picked up a few things here and there [through workshops], but mostly their individual help is what kicked us forward," he said. "Having their expertise helped me move much quicker . . . as opposed to me doubting [the concept] and probably not doing it at that point."
Blue Ridge CTC student wins business plan competition - Martinsburg Journal
Posted: 12 Aug 2019 09:15 PM PDT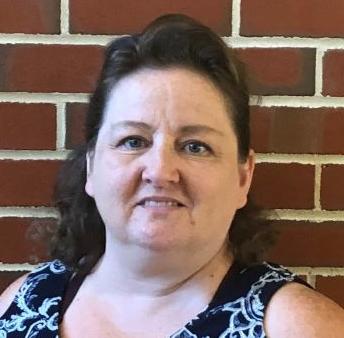 MARTINSBURG — A Business Plan Competition winner plans to enjoy the fruits of her upcoming business.
Roxanne Roach won Blue Ridge Community and Technical College's Business Plan competition last July. Roach was awarded $2,000 tuition from the school.
Dr. Checkovich, the president of Blue Ridge, offered to provide a $1,000 scholarship to the winner, which was matched by CNB Bank.
"We also offered six months free office space in the SpringTech Innovation Lab, which is Blue Ridge's business incubator in Morgan County," Jane Peters, a consultant with Blue Ridge, said. "Roxanne was not able to take advantage of that just because it was not convenient for her. It was not really conducive for something she needs for her business."
Gardening is Roach's passion, and she wanted to turn that into a money-making venture.
"My idea was basically that I want to start a garden farm and farm stand and grow my own vegetables, and grow berries — strawberries, blackberries, blueberries, raspberries, that kind of thing — and sell them on my farm stand," she said. "If I have more, then as my business grows I want to reach out to restaurants in the local area."
Roach attributed her win to her extensive research.
"I read a lot of books," she said. "A lot of books. I drew from the books. I had the idea in my head before I started reading the books, and I started building on my idea but only in my head. I had never put anything down on paper until the business plan competition. It took me about three months to put it all together. I didn't use any kind of business plan builder or anything like that. I did it all. I had an outline that I used."
There were three finalists in the competition.
"We put together a selection committee," Peters said. "They made verbal presentations to the committee. We went through and took all the rankings and ratings and came up with our winner. The two runners-up were offered free tuition to the small business development center. They do a business fundamentals workshop, which is basically just how to start a business. Those are the runner-up prizes."
Roach didn't realize how important planning was for a business until she applied for the competition.
"It was something that I felt I needed to do," Roach said. "I didn't realize how badly I needed to do it for my business. I've heard of business plans and that people do business plans, but do you really need one? Well, you do. I learned a lot about my business by doing the business plan and what I need to do to reach my goals and my milestones. It was very gratifying to win, but it kind of pushed me in a direction I needed to go that I didn't realize I needed."
Roach said she would like to keep her gardening business local.
"I would like to be located in Falling Waters or North Berkeley County," she said. "I would also consider out toward the Hedgesville area. It would definitely be in Berkeley County. My love of gardening gave me that desire to do something for myself. Before I was working in offices and that kind of thing. I wanted to get out of the office and be more active, and gardening is very active."