As Norfolk plans for future, Military Circle Mall courts small businesses - Virginian-Pilot
---
As Norfolk plans for future, Military Circle Mall courts small businesses - Virginian-Pilot
Posted: 14 Aug 2019 04:18 PM PDT
Military Circle Mall is in the midst of a transformation.
Three years after the shopping center lost its last major anchor tenant, Macy's, the space is a mix of small businesses, bargain clothing stores, a movie theater and converted office space. While Norfolk economic development officials want to see the property eventually redeveloped, for now, the mall is attracting new businesses, with at least 22 set to open this year.
"Big-box retail nationally is changing, and we don't see this as being a big-box retail site" said Norfolk's interim economic director, Jared Chalk.
The mall's woes started years before Macy's closed in 2016. Sears left in 2012. J.C. Penney followed in 2014. In 2015, a company hired to protect the mall's investors foreclosed on the property.
A Doubletree Hotel on the property closed in 2009 and never reopened. That space is listed for sale by S. L. Nusbaum for $3 million.
On a Thursday afternoon in early August, the mall wasn't completely devoid of life. Customers mosied down to the Cinemark move theater to buy matinee tickets. Others ate in the food court, or got their hair cut at Ashanti's Hair Studio.
Fly Girl Boutique owner Latricia Harrison moved into her space at the mall around four years ago, when mall management recruited the business as a potential tenant. Over the last few years, Harrison said new tenants have indeed been coming to the mall.
"They are bringing in small businesses," Harrison said. "I've noticed an increase in small businesses in the last couple of years."
Harrison, who also has retail locations in Greenbrier Mall and Chesapeake Square, said her Military Circle store has helped build her clientele.
"It gave me a platform where I could grow," she added.
The mall had around 52 store spaces and 280,536 square feet available for rent in May, according to a site plan from property management company Pacific Retail Capital Partners. A recent walk around the mall showed at least 49 spaces occupied by businesses.
Mall general manager Chataun Porch said in an email that at least 22 new businesses were slated to open this year. Of those, 12 are open already and 10 more are coming soon. The new tenants go beyond standard mall fare like clothing and department stores: They include a boxing gym, a beauty spa and even a car detailing service.
"Our goal has always been to give back to the community in a meaningful way, which includes being a catalyst for small business owners as well as hosting locally driven, family friendly events," Porch said. "It creates an energy felt throughout the community that brings in existing and new customers."
As anchor stores were exiting Military Circle, Norfolk development leaders began to think about the future of the property. The Norfolk Economic Development Authority purchased the former J.C. Penney building for $2.5 million in 2014. In 2017, Optima Health began to lease office space there and Movement Mortgage opened an operations center.
"That was a really strategic purchase that allowed us to control 16 acres and start to change what we believe the future should be out there," Chalk said.
Pulling out an overhead photograph of the area, Chalk said city leaders are very interested in helping facilitate redevelopment of the property. In 2016, the city completed a study imagining the area 50 years in the future as an urban, mixed-use community with a light-rail stop and multifamily housing.
He said economic development leaders are working with private entities to potentially convert the former Sears and Macy's sites. The city has also put the J.C. Penney location up for sale for $22 million. The idea is to free up some of the debt on the property.
"It's a big, complex puzzle, essentially," Chalk said.
He didn't offer a timetable for the transformation but said "It's not anything that's going to happen overnight."
Movement and Optima probably won't be going anywhere in the near future, though. Movement has signed a lease through November 2030, and Optima plans to occupy its space through August 2024, according to the commercial real estate listing with Colliers International.
Majority of Recent Graduates Plan to Start a Business: AICPA Survey - Yahoo Finance
Posted: 15 Aug 2019 04:00 AM PDT
NEW YORK--(BUSINESS WIRE)--
Free AICPA tools and resources available to offer guidance and help new businesses get off the ground
The entrepreneurial spirit in America is alive and well. As they prepare to enter the workforce, seven in ten (70 percent) young adult job seekers say the freedom of being their own boss is worth more than the benefit of job security working for someone else. Additionally, more than half (53 percent) said they are likely to start their own business in the future.
This press release features multimedia. View the full release here: https://www.businesswire.com/news/home/20190815005075/en/
This, according to research conducted by MAVY Poll on behalf of the American Institute of CPAs (AICPA) among millennials who graduated from college in the last 24 months or will graduate in the next 12 months and are currently looking for employment – referred to as "young adult job seekers."
"It's not surprising that the generation currently entering the labor market is looking beyond the traditional approach of rising through the ranks in a well-defined career path," said Gregory Anton, CPA, CGMA, chairman of the AICPA's National CPA Financial Literacy Commission. "Developments in technology and the internet have made it easier than ever to start a business. However, they have not necessarily made it easier to succeed."
Small Business Startups Don't Need to Go It Alone
Ambitious young entrepreneurs are not alone. Each month, approximately 540,000 people become new business owners. Contrary to the commonly-held belief that most businesses fail to gain any traction, according to the Small Business Administration (SBA), roughly 80 percent survive the first year. However, the success rate of small businesses begins to fall sharply as time goes on. Only about half survive past the five-year mark, and beyond that, only about one in three get to the 10-year mark.
"I don't know of anyone who sets out to start a business that closes in three years. But the reality is, the first few years are almost always the hardest. That means every financial decision needs to be well thought out, with a clear eye to the future." said Teresa Mason, CPA member of the AICPA PCPS Executive Committee. "Working with a CPA helps small business owners ensure their business plan is structured to be as tax-efficient as possible. CPAs also partner with business owners to help them work out their cash flow consideration and opportunities for growth."
For those looking to start a business, the AICPA's National CPA Financial Literacy Commission share these tips to help to set yourself up for success:
1. Start with a Solid Financial Foundation
"The stronger of a financial foundation you build early in your career, the more options you'll have in the future. Paying off your student loan debt, getting a head start on saving for retirement and having an emergency fund affords entrepreneurs a degree of flexibility that they wouldn't otherwise have." - Gregory Anton, CPA, CGMA, chairman of the AICPA's National CPA Financial Literacy Commission
2. Ask Yourself the Tough Questions
"Being your own boss means looking only to yourself for the income you'll need to meet your obligations and save for your goals. This means asking yourself some tough questions. Do you have enough set aside to cover your expenses during a potentially slow start-up period that new businesses often face? Do you have a 'Plan B' in the event that your expectations aren't realized within a reasonable time frame? Address these scenarios proactively and have a plan in place." – Neal Stern, CPA member of the AICPA National CPA Financial Literacy Commission
3. Prepare for All the Costs Involved
"Before going out on your own professionally, it is important to compare your current budget with your forecasted budget. Know what you are currently getting verses what you may or may not have available if you start your own business. For example, if your current employer provides healthcare, retirement benefits and pays for out of pocket expenses-- you will now need to factor those expenses into what it is going to cost you to be on your own. These expenses can quickly add up which is why talking to a CPA about the costs involved in running your own business is critical." – Michael Eisenberg, CPA/PFS member of the AICPA National CPA Financial Literacy Commission
4. Keep Finances Organized & Build an Emergency Fund
"Maintain a bill-paying checking account where all your fixed monthly bills with a due date and a consistent amount are paid. Make sure that account always has at least 2 months' worth of bill payment money in it, ideally 3+, and set up as many as you can for auto-pay on their due date. This not only helps eliminate late fees, but it's an easier way to quickly see how much is 'leftover' to reinvest in your business. It can be tempting when you get a big check to take care of that month's bills then spend the rest on wants, but until you can consistently keep 3+ months of expenses in that account, you have to resist the wants. This will give your business the chance it needs." – Kelley Long, CPA/PFS member of the AICPA Consumer Financial Education Advocates
5. Take Advantage of Free Tools & Resources
For those who want help turning their idea into a successful business, the AICPA's #CPApowered website provides free tools designed to help small businesses grow. Experienced CPAs share insight on a range of topics such as the risks involved in starting a business and how to acquire financing. And to help those who don't know where to begin, there is even a small business checklist. The AICPA's 360 Degrees of Financial Literacy website also features free resources including information about how to plan for a career change as well as a wide-variety of calculators on topics like loan repayment and setting a monthly budget.
Methodology
This MAVY® Poll was conducted online within the United States from September 17 through September 28, 2018 using The Agency's proprietary on-line community, supplemented with sample provided from Pegasus™ by InnovateMR. The poll was distributed to 1,984 young adults between the ages of 18 and 34 years old, with 547 respondents who have graduated from college in the last 24 months or will graduate in the next 12 months. Of those, 413 respondents indicated they are currently seeking fulltime employment. This report contains the results from those respondents, referred to as, 'Young Adult Job Seekers.'
About the American Institute of CPAs
The American Institute of CPAs (AICPA) is the world's largest member association representing the CPA profession, with more than 429,000 members in the United States and worldwide, and a history of serving the public interest since 1887. AICPA members represent many areas of practice, including business and industry, public practice, government, education and consulting. The AICPA sets ethical standards for its members and U.S. auditing standards for private companies, nonprofit organizations, federal, state and local governments. It develops and grades the Uniform CPA Examination, offers specialized credentials, builds the pipeline of future talent and drives professional competency development to advance the vitality, relevance and quality of the profession.
About the Association of International Certified Professional Accountants
The Association of International Certified Professional Accountants (the Association) is the most influential body of professional accountants, combining the strengths of the American Institute of CPAs (AICPA) and The Chartered Institute of Management Accountants (CIMA) to power opportunity, trust and prosperity for people, businesses and economies worldwide. It represents 657,000 members and students across 179 countries and territories in public and management accounting and advocates for the public interest and business sustainability on current and emerging issues. With broad reach, rigor and resources, the Association advances the reputation, employability and quality of CPAs, CGMAs and accounting and finance professionals globally.
View source version on businesswire.com: https://www.businesswire.com/news/home/20190815005075/en/
Kentucky Small Business Development Center of Murray State celebrates opening of three partner businesses - Murray Ledger and Times
Posted: 14 Aug 2019 10:00 PM PDT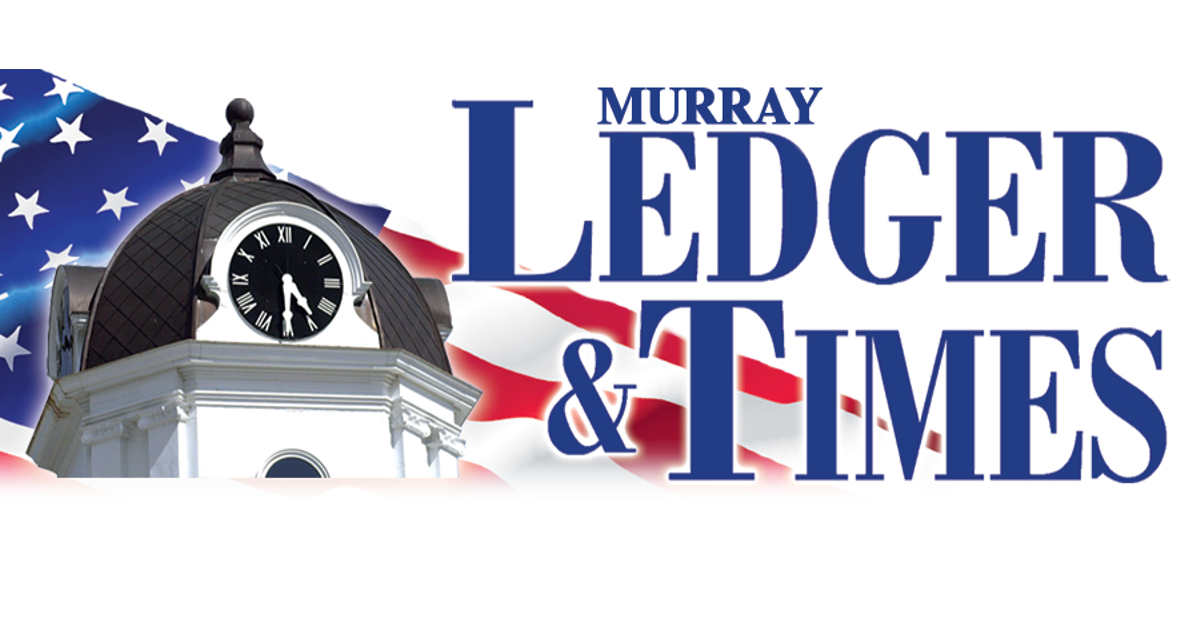 MURRAY – The Kentucky Small Business Development Center of Murray State University in Owensboro is proud to announce the grand opening of two new businesses, with a third under new ownership. The new businesses are Michael J. Gross, LLC and TrueNorth Treatment Center, with Hand Therapy Plus Total Body Rehab announcing new ownership.
The Kentucky Small Business Development Center at Murray State University in Owensboro encourages business success through its high quality, in-depth and hands-on consultations to new ventures and existing businesses that are available at no cost. Additionally, the SBDC offers affordable business workshops and provides market research and industry trends to help business owners make informed decisions. For more information, contact the Owensboro SBDC at 270–926–8085.
"We are so excited to see these businesses open," said Chris Wooldridge, professor and business consultant with the Murray State University Bauernfeind College of Business. "Lois Decker and Patricia Hudson do an awesome job of assisting small businesses as can be seen by these openings. Murray State University and the Kentucky SBDC continue to partner to support the establishment and growth of entrepreneurship in Owensboro and West Kentucky."
**
Michael J. Gross, LLC has opened a professional consulting service in ISO management system implementation and training (safety, quality, or environmental) and overall process improvements.
Gross is based in Owensboro and primarily serves in a 100–mile radius, including portions of Kentucky, Indiana, Tennessee and Illinois.
"I see an opportunity to utilize my experience to help companies in the region to improve their processes and create jobs for the local economy," Gross said. "Therefore, I have started this company to provide support and coaching, primarily for regional manufacturers to accelerate their improvement, to meet customer requirements or to help mitigate risks to be in a better position to create or maintain jobs.
 "Lois Decker of the Kentucky Small Business Development Center at Murray State University in Owensboro has been a great resource in providing me advice and direction for organizing this business, and I'm grateful."
For more information, visit mj-gross.com.
**
TrueNorth Treatment Center has also opened its doors in Owensboro. The business is owned and operated by Program Director Lauren Morrison, Executive Director Jennifer Lewis-Seaton and Clinical Director Travis Morrison.
TrueNorth Treatment Center is a licensed mental health and substance abuse treatment facility serving both men and women. TrueNorth specializes in treating substance use and co-occurring disorders by providing intensive outpatient programming, substance use assessments, individual mental health assessments and counseling, on-site drug screens and DUI services. TrueNorth Treatment Center works in conjunction with TrueNorth Sober Living (a residential living facility for women) to help provide a safe environment that is recovery focused.
"Clients who enter our facility are welcomed into a safe and unique environment that incorporates mindfulness training, yoga and meditation into our treatment services," Morrison said. "We use these skills to help explore concepts around family dynamics, personal development, substance use and mental health. We want individuals who receive our services to be an active participant in setting and attaining personal goals. Our mission is to engage, educate, support, and motivate anyone with whom we work."
In addition, TrueNorth offers Y12SR (Yoga of 12 Step Recovery) to anyone in the community. Sessions are held on Monday evenings at 6 p.m. The service is free, though donations are welcome.
Lois Decker of the Kentucky Small Business Development Center at Murray State University assisted the team in the early planning stages.
"Meeting with Lois helped us gain the knowledge and confidence needed to move forward with our dream," Morrison said. "She provided functional assistance beginning in the initial planning phase. Lois continues to follow up with us today to ensure that our needs as a small business are being met."
TrueNorth Treatment Center is located at 121 East 2nd Street, Suite 401 in Owensboro. You may visit their Facebook page at facebook.com/TrueNorthTreamentKY/.
**
Hand Therapy Plus Total Body Rehab, also located in Owensboro, is under new ownership. Kelsey Carrico, MS, OTR/L, who has been an employee of the business for three years, is now the new owner. All the staff has remained the same throughout the transition.
Hand Therapy Plus Total Body Rehab has been a locally owned and operated business since 2004. They have helped the community live healthier and more functional lives over the past 15 years. Their team is made up of occupational and physical therapy practitioners who are able to help with a variety of therapeutic needs.
"We believe our patients deserve compassion, innovation, and the most effective research-based treatments," said Carrico. "At Hand Therapy Plus, we strive to provide the highest quality of rehabilitation services to help our patients achieve their goals and regain maximal function. We are very passionate about what we do and will pull out all of our resources and knowledge to make sure our patients receive the best treatment."
Decker also provided consultation services to Carrico through the business planning and buying process.
"Lois helped guide me on the right path to writing and revising my business plan, receiving funding and just providing support throughout the whole experience at no charge!" Carrico said. "I would highly recommend anyone looking into starting a small business or purchasing an existing business to utilize the SBDC's services. They have been great to work with and have helped me tremendously. I can't thank Lois enough for all of her help."
 Hand Therapy Plus Total Body Rehab is located at 3221 Frederica Street, Suite B in Owensboro. To learn more about the services offered, visit their website at handtherapyplus.com or visit their Facebook page at facebook.com/HTPlusOwensboro/.