---
Tampa Mayor Castor Starts Minority Business Assistance Program - WJCT NEWS
Posted: 11 Jul 2019 07:56 AM PDT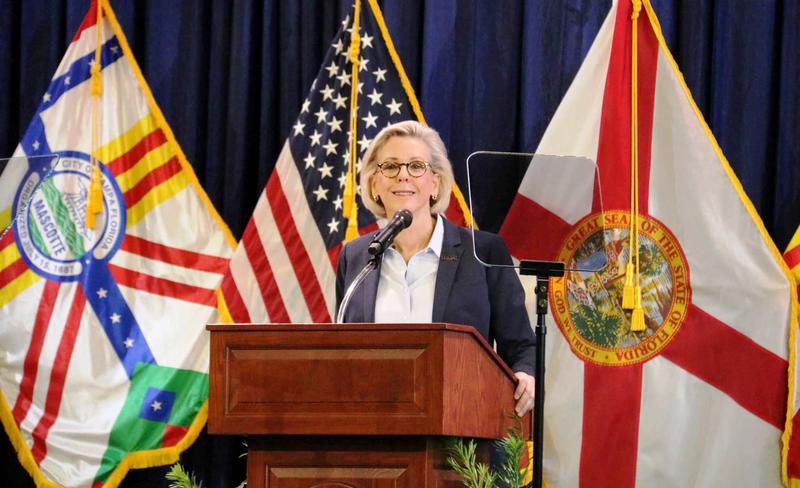 Tampa Mayor Jane Castor is rolling out a program that focuses on reaching out to minority-owned businesses to connect them with the city.
Meant to make city hall more readily available to the community, "Bridges to Business" illustrates one of Castor's major campaign promises: helping small businesses.

Castor said the main priority is about "going out into the community and helping our small businesses, minority, and women-owned businesses, giving them an opportunity and access to different processes to help them start up a business, continue a business and help them through the vendor process."
The program officially starts Saturday at Cyrus Greene Recreation Center in East Tampa.
The initiative quickly filled all four dozens slots for the workshop, with many of the companies also signing up for individual consultations.
Castor is already predicting this will be the first of many such workshops.
"The best outcome for this city is to have successful small business because that's what our city is built on," said Castor.
Still, the idea that politics has something to do with Castor's plan remains a thought.
According to the Tampa Bay Times, in April's runoff election with Tampa businessman David Straz, "All 7 precincts she lost — out of 103 citywide — were predominantly African American." 
According to the U.S. Census Bureau, African Americans and Latinos make up about 49% of Tampa's residents.
But Castor refutes claims of this merely being an act of politics.
"Well there are people who are cynical by nature," Castor said. "But I would say we are here to help the small businesses…and I truly believe that the small businesses are the backbone of our community."
"What we want is our small businesses to dream big in Tampa."
Saturday's event is open to the public, go to TampaGov.net/btbtour to register.

Freedom FAB Crawl set to hit downtown on Saturday - Morganton News Herald
Posted: 02 Jul 2019 12:00 AM PDT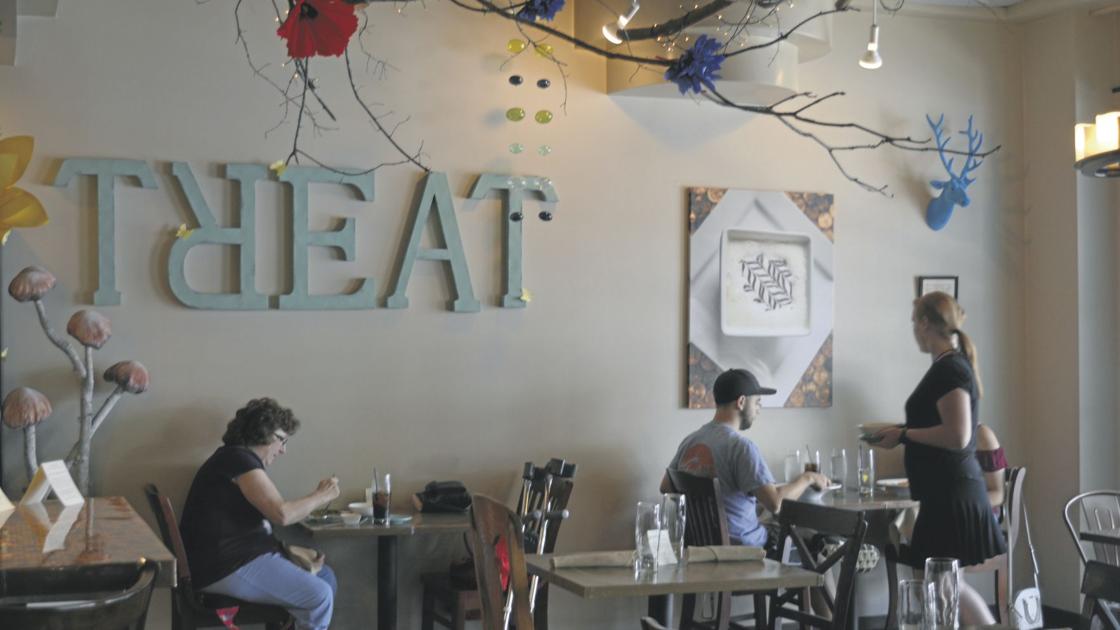 After celebrating Small Business Saturday and St. Patrick's Day in conjunction with past FAB Crawls, this weekend's installment of the event again will fit in well with the calendar.
Just two days after July 4's Independence Day holiday, the Freedom FAB — food, art and brews — Crawl will be held this Saturday. Businesses will open by 11 a.m., while the Ridgeline Trolley will be in service for the event from 5-8 p.m.
According to a press release from the Morganton Main Street Department, FAB Crawl participants are encouraged to wear red, white and blue and look for American flags displayed at 25 businesses spread throughout downtown that are taking part in the event, which is free to attend. Those businesses will offer discounts, ice cream and snacks, giveaways and more.
Each business will provide crawlers with a map and a punch card to mark each business visited. Visitors will have the opportunity to enter into a drawing from which three winners will receive prize packages full of goodies from the participating businesses. There will be an opportunity for crawlers to win after visiting 10, 15 and 20 businesses. Prize packages will increase in value with the number of businesses visited.
Businesses participating in the Freedom FAB Crawl include:
» Adventure Bound Books — Buy any new in-stock paperback book and get 25 percent off an in-stock hardcover book.
» Aqua B Boutique — Offering 20 percent off an entire purchase, plus Sip and Shop while supplies last.
» Breathe Yoga and Wellness — Hosting a grand re-opening at new 115 W. Union St. location.
» Brown Mountain Bottleworks
» Burke County Democratic Party — Offering a free "Make Your Own Ice Cream Sundae" social.
» Catawba Brewing Company — Offering fun with Jenga, cornhole and other patio games, as well as music with Virginia and The Slims from 8-11 p.m.
» Fonta Flora Brewery — Celebrating with the staff dressed in red, white and blue.
» Green Eggs and Jam — Offering light refreshments and extended hours.
» Hamilton Williams Gallery and Studio — Offering refreshments as visitors admire the gallery's display of red, white and blue pottery to celebrate Independence Day.
» Mara Renee's Southern Boutique — Offering 20 percent off throughout the store.
» Overmountain Cycles — Offering 20 percent off any one single item, excluding bikes and services.
» Reece Winery — Offering three free wine tastings per customer. Purchase two bottles of wine and get the third one half off the lesser price.
» Salon Definitions — Celebrating with the staff dressed in red, white and blue.
» She's Gone Country Boutique — Offering 20 percent off regular priced items and an extra 10 percent off sale items.
» SideTracked Brewery — Offering games and free popcorn.
» Swede's Cafe — Shop with 10 local craft vendors. Buy five scones and get a sixth one free
» The Natural Olive and Co. — Featuring local artists from Creekside Cottage Studio from noon to 5 p.m., free live chef demonstrations from noon to 2 p.m. and live music from The Michael Hefner Experience from 6:30 p.m. to closing time.
» The Weathered Home — Offering 10 percent off any purchase.
» Toasted and Rolled — Offering regular and dairy-free Berry America ice cream special and something just for dogs and cats: peanut butter and banana ice cream.
» Treat — Featuring "Red, White, and Booze" craft Jello shots.
» West Union Art Studios — Offering handcrafted WUAS ceramic magnet giveaways.
» Wisdom Path Counseling and Wellness Services — Hosting a recovery-based art and craft show with demonstrations.
"After a very successful St. Patrick's Day event, I am excited about this weekend's Freedom FAB Crawl," said Abby Nelson, marketing and events coordinator for the Morganton Main Street Office. "I encouraged everyone to head downtown this Saturday, July 6, for a day full of fun.
"The FAB Crawl is a great way to see what awesome stores downtown Morganton has."
For some additional fun, participants can dress up their dogs in American-themed costumes and enter them in the Patriotic Puppy Parade, which will take place at 10:30 a.m. around the Historic Burke County Courthouse square. The most freedom-spirited pup will receive a six-month subscription to Bark Box.
"The puppy parade will take place along the sidewalk of the square," Nelson said. "Judges will cast their votes for the most patriotic pup."
For more information or to download a map for the event, visit downtownmorganton.com or call 828-438-5280.
We're Hiring; Come Join the Chamber Team - Tillamook County Pioneer
Posted: 10 Jul 2019 02:08 PM PDT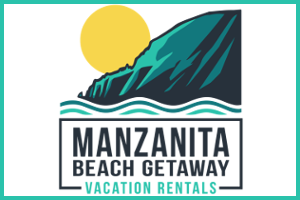 By Justin Aufdermauer, Executive Director
Now that our main summer events are behind us and we're starting to get back into a somewhat normal routine here at the Chamber, I wanted to let you know that we're looking to add to our team. We are currently hiring for a Program & Events Manager.
This position will be responsible for the planning, organizing, and directing programs and events of the Tillamook Chamber of Commerce. This includes the management of existing and the development of new programs and events that align with our mission.

In a nutshell, this position will manage the Tillamook Main Street Program, in affiliation with the Oregon Main Street Program, as well as plan, organize and direct events both initiated and co-hosted by the Chamber. Things like our annual Chamber Banquet and Awards Dinner, quarterly What's Brewin' socials and semi-annual How It's Done series, to name a few. This position will also oversee development seminars, ribbon cuttings, and our downtown planter program, coordinate our monthly Mornings on Main Street gatherings, and handle logistics surrounding the Chamber's travel abroad programs, the Cork & Brew Tour, June Dairy Festival and Small Business Saturday. All of these programs are well established however they have room to grow and expand under the right person's leadership.
This job is perfect for someone who likes to multi-task, can meet deadlines, and wants an avenue to pursue creativity inside a supportive environment. If you like to problem solve, make connections and facilitate a cooperative climate between businesses, community organizations and local government then this job might be a great fit for you. We're open to both part-time and full-time job seekers.
Who is the right person, you might be asking? Someone self-motivated who can work independently but also collaborate in a group setting, manage multiple projects and set priorities, has exceptional organizational skills and the ability to think critically, and is excited to support and grow our downtown businesses.
So if you have experience managing a significant variety of community events, can manage volunteers and committees, and above all are excited about the work the Chamber is doing in the community and the potential to grow our impact then we would love for you to apply for this job.
A full job description is available on our website, tillamookchamber.org – just click the job posting on the front page. To apply for this position, send cover letter and resume outlining your interest and qualifications to:
Tillamook Chamber of Commerce
Attn: Justin Aufdermauer
208 Main Ave.
Tillamook, OR 97141
This position will be open until filled. If you have any questions feel free to reach out to me and we can talk about it more.