Small business owner takes on social media powerhouse - News 5 Cleveland
---
Small business owner takes on social media powerhouse - News 5 Cleveland
Posted: 11 Jul 2019 02:51 PM PDT
BEREA, Ohio — A local business is standing up to a social networking powerhouse.
"There's a movement growing of people who are small business owners who aren't going to take it anymore," said Lauren Lund.
Lund is owner of the Lazy Bee in Berea.
"My husband and I put our whole lives into this restaurant," said Lund.
But in the shadows of keystrokes, Lund believes a threat is lurking.
"To have social media destroying what could be possible clientele is really, it's hard," said Lund.
Shortly after opening four months ago, Lund said the popular online review site Yelp contacted her about advertising.
"We did not return their phone calls," said Lund.
What this small business owner said happened next left her stunned.
"All of our good reviews disappeared," said Lund.
"The only thing that shows up to people who would look for us on yelp are all of our negative reviews," said Lund.
Coincidence? Or a calculated move by the networking site used by millions of people every day?
"Why were all of the good reviews hidden and only the bad ones left up? To me that seems like bullying," said Lund.
News 5 reached out to Yelp and a spokesperson said any claims that they manipulate reviews for money or that advertisers are treated any differently than non-advertisers are completely false and have been repeatedly dismissed by the courts and disproven by academic study.
"Why then is Yelp so drastically different than any of these other mediums where people can go and leave reviews," said Lund.
The California-based company currently has an "F" rating with the Better Business Bureau, in part due to similar complaints about positive comments filtered off profiles or no longer visible.
In some cases, after businesses refused to purchase advertising.
"Their time is limited unless they're willing to change their ways," said Lund.
The Yelp spokesperson also told News 5 that their automated recommendation software can move reviews that may be solicited, fake, biased or written by users they don't know enough about to the "not recommended section."
"It's interesting though the timing of when all of our 55 good reviews were hidden after we didn't advertise with them," said Lund.
Lund is now encouraging her customers to avoid Yelp and share their thoughts, both positive and negative on Facebook, Google or Trip Advisor.
"It could hurt our business, our livelihood and effect our children in the end. I felt like their practices were deceptive. This is just the beginning of people lashing out at them and saying you either need to change your ways or we're going to let our customers know not to use your site," said Lund.
Yelp said its automated system is a dynamic process in which recommended reviews can change over time as their software learns more information.
The company said the Federal Trade Commission investigated claims like Lund's for nearly two years and closed its case without taking any action.
"It's hard to really prove or disprove kind of the secret sauce that goes into how things get pushed up or pushed down. It would just depend on what their algorithm is and they're never going to share that with anyone," said Emily Mayock.
Mayock, Vice President of Online Communications at Case Western Reserve University, said regardless of how reviews are filtered they are now more than ever critical to success.
She highlighted a study that shows three-quarters of people will use online reviews before deciding on which businesses to support.
The more positive ones will not only prompt a visit but encourage people to spend more.
On the flip side, just one negative comment could keep a quarter of people from supporting a business.
"If that jumps up to three negative reviews that means about 60% of people will not purchase your product," said Mayock.
Mayock said it is so important that businesses respond to negative reviews to make it better for the customer that complained, but also show potential future customers that they care.
What are the Best Government Small Business Loans? - Nav
Posted: 12 Jul 2019 12:03 AM PDT
Business financing comes in many forms, but for some small business owners, government small business loans offer the most benefits. These loans are backed by the Small Business Administration (SBA) and issued by approved lenders, like banks and credit unions. 
There are several SBA loan programs available to qualified business owners, each with their own set of rates, limits, and requirements. However, the three most common programs are SBA 7(a) loans, the 504 loans,  and SBA Microloans. 
7(a) Loan 
The 7(a) loan program is the most popular loan program offered by the SBA, likely because of its flexibility. Eligible business owners can access up to $5 million to meet a variety of expenses, like purchasing inventory, equipment, or fixtures. An SBA 7(a) loan can also be used to refinance debt, manage seasonal expenses, purchase land, or fund new construction.
The 7(a) loan program also includes the SBA Express loans, which are available for amounts up to $350,000. These loans are very similar in terms of how funds can be used (e.g., working capital, equipment purchases, etc.), but they have a much faster turnaround time. 
Express loan applicants can expect a response within 36 hours of application completion, while traditional 7(a) loan applicants often need to wait weeks or months for their application to process. 
If you are approved for a 7(a) loan, you can expect terms between 5 and 10 years, though funds meant for real estate projects can carry terms up to 25 years. SBA interest rates, which are based on the current prime rate, vary based on the loan term and total loan amount. 
To control rates, the SBA does set maximum interest rate limits, which range from Prime + 2.25% to Prime + 4.75%. That means that based on the current prime rate, lenders can not charge more than 7.75% to 10.25%, depending on the term and size of the loan. 
Only for-profit businesses that are located and do business within the U.S. are eligible for 7(a) loans. In addition, a business must have a satisfactory FICO SBSS Score, have a feasible business plan, and no access to alternative financial resources to be considered. 
504 Loans (CDC loans)
While SBA 7(a) loan funds can be used for a variety of purposes, the 504 loan program, often referred to as the CDC loan program, was specifically designed to help business owners with real-estate financing needs. Funds, which are made available by SBA Certified Development Companies (CDCs), must be used to purchase, remodel, renovate, modernize, or construct a property. 
If approved for this loan, you can expect funding amounts up to $5 – $5.5 million and a repayment term up to 25 years. Interest rates for 504 loans are notably low, with currents rates hovering around 3.9%. 
Another attractive benefit of the 504 loan program is the relatively low downpayment of 10% downpayment. Many other small business term loans require down payments between 25% and 30%. 
SBA Microloans
SBA Microloans are available to business owners at various points of development, including startups, and are often a good option for minorities, women, and veterans. These loans offer funding up to $50,000, though the average microloan is about $13,000.
Funds for these programs are made available to borrowers through SBA-designated intermediary lenders. These lenders are typically non-profit, community-based organizations that have the financial and technical experience required to manage these partnerships. 
If approved for this type of loan, you can expect repayment terms of 6 years or less, with rates between 8% and 13%. Of course, as with any other SBA lending program, loan terms vary based on the loan amount, funding purpose, and the requirements of the lender.
Microloan funds can be used as working capital or to cover the costs associated with a number of business activities, including purchasing equipment, machinery, inventory, and supplies. Unlike SBA 7(a) funds, Microloans cannot be used to refinance or pay existing debt nor can they be used to purchase real estate. 
How to Apply for a Small Business Loan
The exact path to funding varies based on the loan and lender you choose, but there are a few things you can do to prepare for the process.
1. Check your personal credit score.
SBA lenders typically require business owners to have good to excellent credit. Finding out your score ahead of time can help you determine what lending options are within your reach. And, if you have fair or bad credit, you can take the steps necessary to improve it before applying for government small business funding. 
2. Check the lender's eligibility requirements  
Both the SBA and approved lenders maintain a set of eligibility requirements and qualifications. These include but are not limited to your credit score, business size, and industry type, and annual revenue. 
Before you apply for a loan, take time to review all requirements and make sure that your business is in fact eligible. It's also beneficial to determine what, if any, collateral (e.g., equipment, real estate property, boards" or down payment may be required in order to secure the loan. 
3.) Collect and prepare documentation
It's likely you'll be asked to provide several documents over the course of your loan application. This may include a formalized business plan, tax documents, and bank statements. Before you apply, find out what type of documents you need and collect and prepare them as necessary. 
Alternative Funding: Small Business Grants
The SBA offers several educational and financial programs, including funding resources for women-owned and minority-owned businesses. But before you apply for a loan, you may want to consider searching for a small business grant. 
Though grants are often highly competitive and require that business owners meet specific criteria, they are can be considered "free money"  — unlike a loan, you won't be on the hook for repayment. 
There are a number of business and organizations that offer grants, including federal, state, and local governments. To begin your search, we recommend you check with the following institutions and organizations; however, keep in mind that private organizations can also offer grants:
Grants for Women, Veterans, and Minorities
If you're a small business owner who can identify as a woman, military member or minority, you may find that there are grants specifically created to help entrepreneurs like you manage the cost of business development. Here are a few to consider; 
Grants for Women
Amber Grants
Launched by WomensNet in 1998, this $2,000 grant is awarded monthly in honor of Amber Wigdahl, with the goal of helping women pursue their entrepreneurial dreams. In addition to the monthly grant, WomensNet also awards a $25,000 Amber Grant once a year. 
To be eligible for the $2,000 Amber Grant, you must be a female of eighteen years or older who operates a business within the United States or Canada. In addition, you must embody a number of qualities as specified by WomensNet, which include passion and a strong business vision. Only recipients of the monthly annual Amber Grants will be eligible for the $25,000, and decisions are based on an online vote. 
Applications are accepted each month, and you can apply numerous times per year. To submit your application, visit the Amber Grants for Women website and complete a short, online form. There, you'll be required to provide basic information about your business and what you would do with the grant money. All applicants must also pay a $15 fee upon the submission of their application. 
GirlBoss Foundation Grant
The Girlboss Foundation provides millennial women with a number of tools and resources to help them realize their professional and entrepreneurial goals. One way they do this is through the Girlboss Foundation Grant.
In addition to $15,000 in project funding, award winners also receive exposure in local and regional press as well as within the Girlboss community.
To be eligible for this grant, you must own a business in the art, music, fashion, or design industry. Candidates are judged on a number of factors, including their business and financial acuity, creativity, and overall innovation and potential contribution to their industry. 
At the time of publication, the application window for this grant has closed, but interested applicants can check the Girlboss Foundation site for the up-to-date information. 
Cartier Women's Initiative Grant
Created in 2006, the  Cartier Women's Initiative was designed to support women entrepreneurs around the world as they solve contemporary global issues.
At the culmination of this competition-style award program, 21 finalists will receive one-to-one personalized business coaching, access to valuable workshops and networking sessions, media visibility, and a scholarship to the INSEAD Social Entrepreneurship Executive Education Programme. Seven of the top finalists will receive $100,000 in prize money, and 14 finalists will receive $30,000. 
To be eligible for this award, you must be an "impact-driven" business that aims to have a positive and measurable environmental and/or social impact. In addition, your business must be in its first to fifth year of operation and aligned with one of the Sustainable Development Goals (SDGs) as set by the United Nations. 
Cartier Women's Initiative is accepting applications for the 2020 Edition award from now until August 14, 2019, at 2 p.m. (CEST). If you're interested in this grant, you can apply online at the Cartier Women's Initiative website. 
Small Business Grants for Veterans
The Great American Military Entrepreneur Challenge from StreetShares
The Great American Military Entrepreneur Challenge was created by StreetShares, a small business lending organization that works with veterans and their spouses. Each year, StreetShares extended four grants, with awards ranging from $15,000 to $2,500.
To be eligible for this award, you must be a veteran, reserve, or transitioning active duty member in the United States Armed forces. Gold Star families, or spouses, children, and immediate family of a Military member who died in active duty, are also eligible. Further, you must be 21 and own at least 51% of a business in the early stages of development.
If you're considering this award, you'll need to brush up on your video skills all applicants are required to submit a pitch video by August 11, 2019. The video must highlight your personal story, your business idea, how your business will positively impact the military community, and how you intend to use the award money. If you're a finalist of this program, you'll also be required to attend the Military Influencers Conference, which takes place in September 2019. 
Warrior Rising
Warrior Rising provides a variety of resources and tools to help U.S. veterans and their immediate family start and grow businesses that perpetuate jobs for other U.S. military veterans. 
To have access to potential grants, mentorship opportunities, workshops, training, and other programs made available through Warrior Rising, you'll need to sign up as a "Vetrepreneur," which you can do for free online. 
After signing up, you can apply for either the Business Creation Process or the Business Acceleration process, both of which include six phases of growth, development, mentoring, and funding to those who are approved. 
Funding options including initial grants, crowdfunding, investments, and loans. As such, amounts, eligibility, and deadlines vary from applicant to applicant. 
VetFran
If you're a veteran who is interested in opening a franchise business, then you may want to consider looking for a grant or financial assistance through the VetFran program. Through this program, you can work with numerous franchises, including The UPS Store, Grease Monkey International, Anytime Fitness, Liberty Tax 7-Eleven, and AAMCO. 
Though VetFran programs vary based on the franchise you pursue, generally they offer veterans access to deeply discounted franchise free on-going training, and a variety of other special incentives. 
To see if you qualify and find out what opportunities exist, you can visit VetFran.org or the International Franchise Association website, where you can select from fifteen different franchise categories, like healthcare, sports and recreation, retail, and internet and technology.
Small Business Grants for Minorities
Minority Business Development Agency (MBDA)
The MBDA provides a wealth of information, resource, and tools to help minority business owners overcome the challenges they often face. Though they don't fund specific grants, they often post information about available grants that may benefit minority business owners. 
One example of this is the Virtual Business Center (VBC) Grant competition, which is currently featured on their site. Through this grant, minority business owners can receive approximately $5,200 to assist in the purchase and use of workplace technology.
National Association for Self Employed (NASE) Growth Grants Program
NASE is an organization that offers paid-members access to a variety of resources, tools, and benefits that can help them grow their business. 
As part of this program, the NASE awards one Growth Grant per month, with prize amounts up to $4,000. Funds can be used many ways, including to hire and train employees, start new marketing campaigns, and invest in equipment.
To be eligible for the Growth Grant, you must be a micro-business owner and NASE member in good standings. 
The application process is ongoing, and applications are reviewed quarterly. If, for example, you submit an application in July (Q3), it will be reviewed in October (Q4). 
FedEx Small Business Grant
Each year, FedEx awards ten business owners grants and other prizes to help them manage the costs associated with growth and development. 
Grant totals vary from year to year, but in 2019, FedEx awarded one $50,000 prize, one $30,000 prize, and eight $15,000 prizes. Each recipient also received between $1,000 and $7,500 in FedEx print and business services. 
Only United States-based, for-profit businesses who have been in business for at least six months and have fewer than 99 employees are eligible for this grant. 
The 2019 award season has already come to a close; however, FedEx will be opening the application up for the 2020 award season in early 2020 — typically February. 
How do I find a government start-up business loan? 
There are a number of grants available to entrepreneurs at various stages of business development. As such, there is no single path towards business start-up grants. That said, one way to begin your search is to visit Grants.gov, which is a database over 1,000 grants available to business owners in the United States. 
Are there government small business loans for bad credit? 
Though the SBA does back loan products such as the SBA 7(a) loan and SBA Microloans, they do not originate loans. Instead, the SBA partners with banks, credit unions, and other lenders to provide loan programs to eligible business owners. 
To be eligible for many of these loan programs, you must meet numerous SBA requirements as they relate to your time in business, number of employees, financial history, and industry type. Though the SBA does not typically specify a minimum credit score, applicant's are typically expected to have good credit or a satisfactory FICO SBSS Score. 
For that reason, a government small-business loan may not be the ideal choice for business owners with bad credit. Instead, you may want to look at these small-business loans for bad credit. 
Are there any SBA loan alternatives? 
SBA loans are just one of the many financing options available to help you grow your business.  And though an SBA loan may carry the lowest interest rates and fees, other loans may better suit your needs. This is particularly the case if you have bad credit, don't meet the SBA size or industry requirements, or if your business is one of the many non-profit organizations seeking funding within the U.S. 
If any of that sounds familiar, you may want to consider term-loans offered by banks, credit unions, and online lenders, each of which base eligibility on their own set of requirements. Further, alternative lending solutions like crowdfunding, venture capital investments, and angel investors may also represent reasonable paths toward the funding you need. 
Want to learn more about your small business funding options? Check out this article. 
| | |
| --- | --- |
| | Pro Tip: Take charge of your financial health today with a FREE Nav account. We'll protect and monitor your personal and business credit, so when it comes time to find financing you're prepared on all fronts. |
Rate This Article
4 common mistakes made when small businesses build their websites - AZ Big Media
Posted: 11 Jul 2019 04:30 PM PDT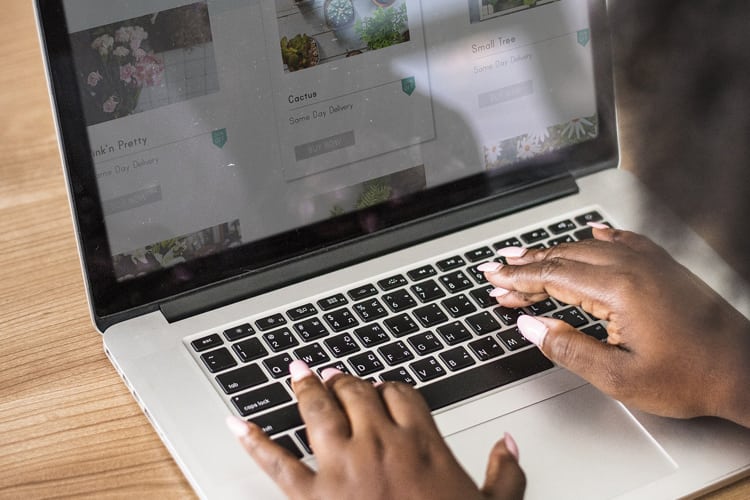 When a small business sets out to create their website, the most important thing that most forget is that a website is more than just an information source, it is their public persona, the face that they present to the public and potential clients.
Therefore, it is an important factor that can either build or break your credibility.
So, what are the most important cornerstones of a great website? A successful website will be informative and leaves the viewer with a favorable 'aftertaste.' Your website should be intuitive, easy to navigate, and up to date. Many small businesses who build their own website end up making a website that looks amateur and this communicates the same persona over to the public. If you want to avoid this, it is best to visit websitebuilders to your business.
Although, there are some helpful platforms that can help you build your own website. Here are some tips to help you avoid common (and amateur) mistakes.
1. Over Complicated. Keep it Simple Instead.
A website is a portal to your business. It can also be seen as a bridge that connects your business with potential clients. Why would you want to make this bridge over complicated and difficult to navigate? Use your website as a platform to offer essential information about your business. This doesn't mean that you shouldn't add a unique personality to it, but keep it simple.
2. Unclear Follow-up or Contact
What is the purpose of a website? To bring in more customers. Therefore, if you are offering a product or a service, you will need to offer the potential customers a simple and clear way to contact your business.
If you use a contact form, make sure it is easy to find, personalized and inviting.
3. Confused Design
When it comes to web design, you should ensure that your website is always up to date and modern. Older websites tend to be confusing and downright annoying to navigate. What's more, potential customers will not be inclined to do business with you.
To help with your design, you can invest in a decent logo that is designed well and helps to communicate your business identity. This, coupled with a sleek and modern website, will help to entice potential clients to do business with you and your business.
4. An Inactive or 'Dead' Web Presence
Use your website as an active medium to engage in your potential client base. You can use social media or even a blog- just make sure that your content is relevant. If you do decide to run a blog, make sure that you are able to maintain it and keep it consistent.
You should consider using social media as a tool for marketing, to drive more people towards your website. If people can easily communicate and connect with your business, then they will be more inclined to trust your business and invest their time and money.
Firm that helps small businesses boost their online ratings raises $52M - Crain's New York Business
Posted: 11 Jul 2019 12:19 PM PDT
At a time when businesses rely heavily on online reviews to make or break their businesses, Signpost, a Chelsea-based technology firm that helps companies with their online profiles, just raised $52 million through a new funding round and moved into new office space.
The company, which launched in 2010, automates the process of gathering internal feedback from customers and sends reminders to share both positive and negative comments to Yelp, Google or Facebook. The company also helps engage potential customers, using methods based on behavioral data from over 70 million U.S. customers. They do this all with help from Mia, a subscription-based digital personal assistant the company offers to automate customer feedback and follow-ups. The software costs range from $199 for a basic plan to $399 per month for a pro subscription, which offers a wider range of services.
"If you look at any one business, they tend to not have a lot of reviews," said CEO Stuart Wall, who founded Signpost out of his Manhattan apartment. "It is a very small subset of consumers who will make the effort to write the review, and they can be really biased."
Signpost's growth is coming at a time when online reviews define a business more than ever. More than 80% of shoppers read them before making a purchase, according to a 2016 study. But only 1.5% of customers leave them, a 2014 research paper found.
"We consistently find that businesses have really happy customers, yet they may have a bad rating online," said Wall. "Their only review might be that one person who had a bad experience."
Now investors seem to see value in these reviews. With the $52 million in new funding, the company has now raised $88.6 million over seven rounds, according to Crunchbase data. While Wall declined to share annual revenues, he said the company hit its break-even point earlier this year.
The firm has expanded to about 200 employees, with 70 based in New York and the remaining workers in offices in Austin and Denver. This week it moved to a new 12,000 square foot office at 275 Seventh Ave. in Chelsea. That office aims to accommodate additional employees as the company uses the new funding to boost sales and research staff.
In practical terms, Signpost's technology allows a client such as a gym to identify someone who inquired by phone or email, but ultimately never showed up for a spin class. Signpost automatically sends the customer an offer for a 10% discount or one free session.
"We're not just giving insights, we are taking action," said Wall.
Small Business Tax Credit Floated to Boost $15 Minimum Wage Bill - Bloomberg Law
Posted: 10 Jul 2019 08:31 PM PDT
Negotiations continue over House Democrats' $15-an-hour minimum wage bill, with a new tax credit proposed for small businesses as the proposal moves toward a floor vote next week.
The Raise the Wage Act (H.R. 582) is one of the Democratic Party's signature workforce reforms this year. Some in the party have continued to express concern that the bill goes too far in rural communities and for small businesses.
In an attempt to address those concerns, Alabama Democrat Rep. Terri Sewell is floating a proposal that would introduce a tax credit for small businesses to help them absorb the increase to the minimum wage.
The credit would be structured in a way that helps small businesses cover the increase in expenses due to higher wages. A business could receive a payment to cover a portion of the increase felt. This could be something businesses receive multiple times a year. It's unclear whether this would be an amendment to the Raise the Wage Act or stand-alone bill, a Democratic staffer said.
House Education and Labor Chairman Bobby Scott (D-Va.) said the proposal has been discussed, but he had many questions as to how the tax credit would work. He said there likely are "serious implementation issues" with the plan based on what he knew of the proposal.
It's unclear how far the idea will go, and details are still being developed. One congressional aide familiar with the proposal said it's likely dead on arrival as the credit could end up costing more than $10 billion over several years, with high estimates reaching $40 billion, likely turning off the moderate Democrats.
A representative from Sewell's office questioned that high estimate of $40 billion, saying any plan the Alabama Democrat supports "would be paid for."
Glenn Spencer, with the U.S. Chamber of Commerce, said during a press call with reporters July 11 that the idea isn't an option for small businesses.
The tax credit idea is still tied to a proposal to increase the minimum wage to $15, which is unworkable, Spencer said. There isn't a small business tax credit package large enough to help businesses absorb the additional expenses tied to a $15-an-hour federal minimum wage, he said.

Concerns Still Felt
The $15-an-hour minimum wage bill, a policy priority for the Democratic party, would increase the federal minimum wage in six annual increments starting in 2020. After reaching $15 in 2025, the minimum wage then would be tied to inflation. This bill also proposes an elimination of exceptions to the minimum wage for tipped workers, teen workers, and disabled workers.
Sewell in April introduced a bill (H.R. 2080) that would have raised the federal minimum wage in different stages for different parts of the country based on regional costs of living. That effort threatened to splinter Democrats and appears to have been abandoned.
Some members remain on the fence for the primary $15 minimum wage bill.
Rep. Anthony Brindisi (D-N.Y.) said there have been a number of discussions regarding his, and other members', concerns that the current legislation "doesn't take into consideration different economies."
"I represent an area that cannot absorb a $15 minimum wage as fast as other areas of the country that are perhaps a little more economically robust," he said. His district includes Utica, Rome, and Binghamton, N.Y.
There have been talks of a longer phase in period or pairing it with a tax credit, he said. Still, leadership has had a lack of openness on any changes, he said.
Scott said July 10 that the party has the votes to support the Raise the Wage Act in its current form.
Democratic Rep. Donald Norcross (N.J.) said the bill will pass, it's just a matter of what it will look like at the end.
"The closer you get to a vote that's when the deals get done. It's going to pass. It might pass in its current form or there might be slight changes," he said.