SBA Disaster Loan Outreach Center in Fremont to close - Fremont Tribune
---
SBA Disaster Loan Outreach Center in Fremont to close - Fremont Tribune
Posted: 09 Jul 2019 10:00 PM PDT
The U.S. Small Business Administration announced that its Fremont Disaster Loan Outreach Center will officially close on Thursday, July 11.
"The SBA opened the center to provide personalized assistance to Nebraska businesses and residents who were affected by the severe winter storm, straight-line winds and flooding that occurred," Director Tanya N. Garfield of the U.S. Small Business Administration's Disaster Field Operations Center-West, said.
The Fremont Disaster Loan Outreach Center, located within the Fremont City Auditorium's community room at 925 N. Broad Street, will be open from 9 a.m. to 6 p.m. through Thursday when it will officially close at 6 p.m.
"Until the center closes, SBA customer service representatives will continue to be available to meet with businesses and residents to answer their questions, explain SBA's disaster loan program and close their approved disaster loans," Garfield said.
Businesses and residents can meet with SBA representatives on Wednesday July 10 from 9 a.m. to 6 p.m. and on Thursday from 9 a.m. to 6 p.m.
Even though the deadline to apply for a loan for property damage has passed, small businesses, small agricultural cooperatives, small businesses engaged in aquaculture and most private nonprofit organizations of any size still have until Dec. 23, 2019, to apply for an economic injury disaster loan to help meet working capital needs caused by the disaster.
Economic injury assistance is available regardless of whether the business suffered any property damage.
Interest rates are 4 percent for businesses and 2.75 percent for private nonprofit organizations with terms up to 30 years. Loan amounts and terms are set by SBA and are based on each applicant's financial condition.
Individuals who are deaf or hard of hearing may call (800) 877-8339.
Completed applications should be mailed to U.S. Small Business Administration, Processing and Disbursement Center, 14925 Kingsport Road, Fort Worth, TX 76155.
Senate Bill Would Help Small Businesses Improve Cybersecurity - MeriTalk
Posted: 09 Jul 2019 01:02 PM PDT
Small businesses are more likely to lack resources to build robust cybersecurity capabilities, but Sens. Gary Peters, D-Mich., and Marco Rubio, R-Fla., are looking to address that challenge with their recently introduced Small Business Cybersecurity Assistance Act.
The bill would help educate small businesses on cybersecurity practices at Small Business Development Centers (SBDCs), which would provide counselors and resources through grant funding from the Small Business Administration (SBA).
"The bill directs the [SBA] to become a cybersecurity clearinghouse by consolidating and managing federal government cybersecurity materials so small businesses can easily access information in one place," stated a press release from Sen. Rubio.
The legislation also would call upon the Department of Homeland Security (DHS) to train SBDC counselors on "higher-level cybersecurity information," and develop cybersecurity tools to provide for small businesses.
Sen. Peters said that cybersecurity breaches of small companies not only hurt those businesses, but that they also act as "the doorway" for breaches at larger organizations. He said that since small businesses are the backbone of the U.S. economy, aiding them in cybersecurity is critical.
"Too many small business owners say they lack the resources they need to safeguard their businesses and customers from hackers, fraudsters, and cybercriminals," Sen. Peters said. "This commonsense legislation will help ensure small businesses can access much-needed information and training to secure their systems from malicious cyberattacks."
"Cyber criminals and state-sponsored foreign hackers continue to target small businesses' online systems, paralyzing their networks and ability to operate," Rubio added. "This bipartisan bill ensures that small businesses have greater access to critical resources and training to better protect their networks before a cyber-attack occurs."
The bill integrates recommendations in a DHS and SBA SBDC Cyber Strategy report published in March. The report promotes centralizing cybersecurity information for small businesses to access, as well as expanding cybersecurity training, resources, and expertise at SBDCs.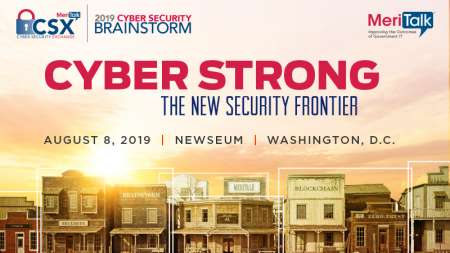 "Together, DHS, SBA, and SBDCs will strengthen small businesses' cyber defense by overcoming the common cybersecurity challenges of information sharing and access to government resources, and by making it easier for small businesses to address the full cybersecurity risk management lifecycle," the report states.
Rubio, who chairs the Senate Small Business Committee, also introduced in March two small business cybersecurity bills that aim to expand cybersecurity awareness and training resources for small businesses. These bills – the Small Business Cyber Training Act and SBA Cyber Awareness Act – were both approved by the Small Business Committee and are tabled for a vote in the Senate.
Rep. Jason Crow, D-Colo., has also introduced companion legislation, which was added to the House's National Defense Authorization Act (NDAA). The NDAA will likely see a vote in the House within the coming week.
Small Business Administration Announces Competition to Help Disabled Veteran Entrepreneurs - GoLocalProv
Posted: 09 Jul 2019 04:09 AM PDT
Tuesday, July 09, 2019
U.S. Small Business Administration (SBA)
announced a competition for funding of up to $150,000 to deliver entrepreneurship training to service-disabled veterans.
The competition is open to non-profit organizations, state and local agencies, as well as, institutions of higher learning.
"Despite challenges they may face, service-disabled veterans have pursued entrepreneurship and established successful companies nationwide. We look forward to working with the awardee(s) to provide more service-disabled veterans and their families with the training and resources they need to start or grow a small business," said Larry Stubblefield, Associate Administrator for SBA's Office of Veterans Business Development.
Eligible organizations should submit applications for the Service-Disabled Veteran Entrepreneurship Training Program funding opportunity only through Grants.gov. 
Applications not submitted via Grants.gov will not be evaluated.
The submission deadline is Wednesday, July 24 at 11:59 p.m. 
The Competition
Up to six awardees will use the $300,000 in total funding to participate in the Service-Disabled Veteran Entrepreneurship Training Program with grants from SBA's Office of Veterans Business Development.  
These funds will be used to cover the costs of educating service-disabled veterans planning to start a new business or expand and diversify existing small businesses.
---
Related Articles
Enjoy this post? Share it with others.
HIplan's Wyban Earns SBA Small Business Advocate Award - Big Island Now
Posted: 09 Jul 2019 12:35 PM PDT
Dr. Jim Wyban was recently named SBA's Small Business Advocate for Innovation for his work developing HIplan and the Hawaii Island Business Plan Competition.
Dr. Wyban received the award at the Hawai'i Island Chamber of Commerce award luncheon in June.
The 32nd Annual Statewide SBA Small Business Awards for Hawai'i included an impressive roster of top performing, savvy small business owners, exporters, contractors and small business advocates at a ceremony and pau hana celebration May 3, 2019, at the Prince Waikiki on O'ahu.
Twenty nine award-winners were honored for their achievements and contributions to the vitality of our local economy.
SPONSORED VIDEO
The Small Business Person of the Year Award recognizes staying power, increases in revenues and sales, job creation, response to adversity and innovation in small business operations, products or services as well as commitment to their community.
Rolf Klein, CEO, and Alvin Bongolan, COO, of Hawaii Energy Systems of Aiea have been selected as the 2019 Small Business Persons of the Year for the State of Hawai'i by the US Small Business Administration Hawai'i District Office. Hawaii Energy Systems represented the State of Hawaii in Washington, D.C. at the celebration of National Small Business Week beginning on May 5.
In addition to State of Hawai'i winner Hawaii Energy Systems, the top small business owners representing the counties included:
ADVERTISEMENT
County of Maui: Angela Leone of Maui Leones, LLC, dba Coconut Condos
County of Hawaii: Delwin Bothof of Volcano Winery
County of Kauai: Bob and Christine French of Brennecke's Beach Broiler
City and County of Honolulu: Tracy Lawson of Lawson & Associates
SBA's Entrepreneurial Success Award is presented to individuals who own and operate a business that started as a small enterprise and, with SBA assistance, grew to a much larger business entity that now exceeds the size classification of a small business. Ross and Anna Scott of Sunshine Helicopters on Maui were honored with the 2019 title for the State of Hawaii.
The Small Business Exporter honors individuals who own and operate a small business that engages in selling products or services outside the United States, uses creative marketing strategies and advocates and supports increasing export opportunities for other small businesses. The outstanding exporter selected for the 2019 awards is:
State of Hawaii: Ken Hirata of Hawaiian Shochu Company
The SBA Young Entrepreneur of the Year Award goes to individuals who have shown the likelihood of success during a minimum of three years of operation and ownership of a small business before reaching the age of 35 and demonstrates increasing sales and job opportunities.
State of Hawaii: Kristal Muhich of Kauai Juice Company
County of Maui: Ray Michaels of Maui Plumbing Inc.
County of Hawai'i: Alfred R. Pacheco III of A P Construction
City and County of Honolulu: Zak Barry, Matthew Hong, and Luke Untermann of Banan
The Family-Owned Small Business of the Year Award goes to small business owners who have continued to operate a going concern that is at least 15 years old and has transferred a portion of ownership from one family member to another and integrates family members in a variety of employment roles and opportunities.
State of Hawaii: Craig Yoshikawa and Max Yoshikawa of McKinley Car Wash
County of Hawaii: Michael Nakashima of Rannikks Auto Specialists
County of Kauai: Edward M. Kawamura, M. Kawamura Farm Enterprises, Inc.
City & County of Honolulu: Drs. Mark, Mitchell and Norman Chun of Kamaaina Dental Associates dba Dr K B Chun and Sons
Small Business Advocacy Awards are presented to those individuals in our communities who assist small businesses through demonstrated efforts to increase the awareness of the contributions of small businesses to the economy and the availability and effectiveness of resources, tools and support of small firms, key industry segments and underserved communities.
Small Business Advocate for Business and Industry
State of Hawaii: Mary Begier, Mary Begier Realty in Hilo
City and County: Kiran Polk, Kapolei Chamber of Commerce
County of Hawai'i: Miles Yoshioka, Hawaii Island Chamber of Commerce
Small Business Advocates for Innovation
State of Hawaii: Omar and Tarik Sultan, XLR8UH and Sultan Ventures
County of Hawai'i: Jim Wyban, Hawaii Island Business Plan Competition (HIPlan)
Small Business Advocate for Minorities
State of Hawaii: Melanie Martin, State of Hawaii Department of Transportation
Small Business Advocate for Women in Business
State of Hawaii: Leslie Wilkins, Maui Economic Development Board
Small Business Advocate for Financial Services
County of Hawai'i : Jacob Burrill, Jacob Burrill, CPA
Small Business Advocate for Media & Journalism
State of Hawai'i: Jay Fidell, ThinkTech Hawaii
Small Business Advocate for Veteran Owned Small Business
State of Hawaii: Noela Napoleon, Patsy T. Mink Center for Business and Leadership
Makana Ho'okō no Ke Ola – SBA Special Award for Lifetime Legacy
State of Hawaii: Naomi Masuno, Bank of Hawaii