How to reduce robocalls at small businesses - USA TODAY
---
How to reduce robocalls at small businesses - USA TODAY
Posted: 31 Jul 2019 05:00 AM PDT
Rhonda Abrams, Special to USA TODAY Published 8:00 a.m. ET July 31, 2019
CLOSE

I get a ton of spam. No, not the processed lunch meat – unsolicited junk phone calls, or robocalls. These junk phone calls scare people into believing they're in trouble with the IRS or selling them scam-ridden vacation packages. While, as an individual, these spam phone calls annoying, for a small business, they're downright expensive. For small businesses, dealing with robocalls is a much bigger problem than for individuals.
Many small businesses must answer each phone call. In my company, we certainly do. And my self-employed sister sells to hundreds of businesses, so she absolutely has to pick up every call. About half the calls she receives are robocalls. That means hours and hours in the course of a week or month answering useless calls, interrupting real work, lowering productivity.  
The effect isn't restricted to incoming calls. Those small businesses that must make calls to clients or patients now find they must leave messages, keep calling, try other means to reach people who no longer answer their phones, trying to avoid robocalls. According to a study by Consumer Reports, 70% of Americans no longer answer phone calls from unknown numbers.
All that adds up to small business dollars and time lost. Way back in 2014, before robocalls became so ubiquitous, it was estimated that spam calls cost American small businesses a half-billion dollars a year. That number has certainly skyrocketed by now.
By the way – ever wonder how the term "spam" came about for unwanted emails or calls? It goes back to a skit by the British comedy group, "Monty Python's Flying Circus." In the skit, a restaurant served food with the canned luncheon meat brand "SPAM," while a chorus of Vikings sang out, "spam, spam, spam," drowning all other sounds. Thus, spam came to apply to electronic messages repeated over and over, swamping all other communication. (And as an aside, note that Hormel, maker of SPAM ™ luncheon meat, says they never engage in or condone spamming.)
One devious development that made spam calls even harder to deal with for small businesses was the invention of  "neighborhood spoofing"– in which the scammers have found a way to show a local prefix for the caller's phone number, making it look like the call is originating locally. 
As a small business owner, robocalls cost me money. If you have a small business, you probably are sick and tired of spam phone calls, too. Let's see what we can do to reduce time wasted on spam in small businesses.
What can you do to reduce the number of spam calls you get at your business?
1. Train everyone in your company. It's not enough for you to know how to respond to robocalls, anyone who might pick up a company phone – or who uses their own phones to receive or make business calls – must be trained on how to deal with calls:
a. Hang up as soon as they determine it's a spam call. The less time on a spam call, the less likely they are to continue to call.
b. NEVER hit any button or make any response to a call that might even possibly be a robocall.
c. If the caller says they are from a company that you regularly do business with but it could possibly be just spam, listen to the message, but look up their number on a bill or on their website to call back.
2. Contact your telecom company. Small businesses use a variety of telecommunications companies for their phone service, including VoIP (voice over IP) services. Contact them to find out what kind of free help them can provide you in reducing the number of phony calls you receive.
3. Use spam blockers on cellphones. On mobile phones used in your business, you can find tools to help you identify and reduce spam calls you receive. You can find dozens of spam blocking apps for both iPhones and Android phones.
For more information, check out the Federal Communication Commission (FCC) – the government agency tasked with responsibility for telecommunication companies' oversight.
Spam phone calls are a pittance to the caller. Of course, spam costs all the rest of us, especially small businesses, taking up time and costing us money.
Rhonda Abrams is the author of "Successful Business Plan: Secrets & Strategies," the best-selling business plan guide of all time, just released in its seventh edition. Connect with Rhonda on Facebook, Instagram and Twitter @RhondaAbrams. Register for Rhonda's free business tips newsletter at www.PlanningShop.com 
Read or Share this story: https://www.usatoday.com/story/money/business/2019/07/31/robocalls-not-only-interrupt-business-they-can-costly-small-firms/1872431001/
Opening a small business is about to get easier in San Francisco - San Francisco Chronicle
Posted: 30 Jul 2019 06:00 PM PDT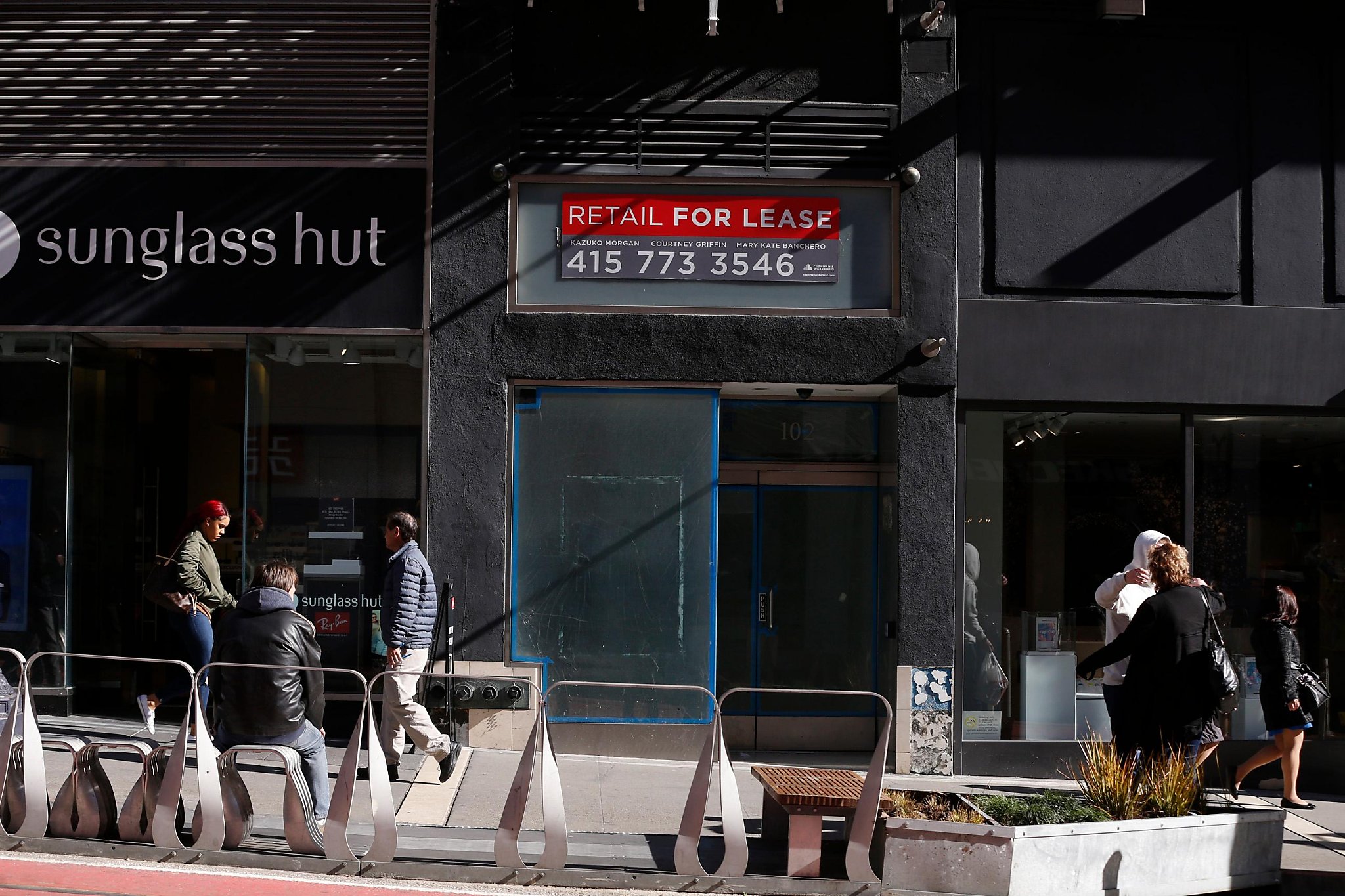 The San Francisco Board of Supervisors approved a plan Tuesday to streamline the lengthy, complex permitting process for small businesses amid the rise of empty storefronts in the city.
The ordinance, first introduced in December by Mayor London Breed and Supervisor Vallie Brown, eases zoning codes, eliminates duplicative inspections and standardizes local laws to match state regulations. The efforts will reduce costs, barriers, and time for small businesses, according to city officials.
The move comes as vacancies have risen across the city over the last few years and existing small businesses are stymied from coming up with new ways to make revenue. For example, a laundromat interested in serving coffee to its patrons must offer accessible bathrooms that govern food businesses. The ordinance eliminates that requirement pending additional review.
It also makes it easier to serve wine and small batch beers in restaurants and bars. Approvals were also streamlined to open arcades with video games or other devices like pinball, and to open general entertainment businesses in Japantown's upper floors and in the Castro. Permits around restrooms and police inspections were also streamlined.
A city study found that it took more than eight months for businesses to receive permits to open in neighborhood retail corridors between January 2015 and March 2018.
"Many people are aware high rents and online competition are affecting retail in San Francisco. What we found is city processes are also a factor and add to the commercial vacancy," said Fred Brousseau, a principal at Harvey M. Rose Associates, whose firm was commissioned to write the report.
Retailers and property owners have also blamed lengthy permitting times for exacerbating the number of empty storefronts, which are rising in some areas such as North Beach.
The measure awaits a final hearing in September and if approved, will head to Mayor Breed's desk to be signed into law.
Shwanika Narayan and Roland Li are San Francisco Chronicle staff writers. Email: shwanika.narayan@sfchronicle.com, roland.li@sfchronicle.com Twitter: @Shwanika, @rolandlisf
Success, Failure And Vulnerability: Five Lessons For Every Small Business Leader - Forbes
Posted: 31 Jul 2019 05:30 AM PDT
As much as
I love Marie Kondo
, Brené Brown is my twin I never knew I wanted. Our thoughts on things like
leading with courage
are totally aligned -- only she's put decades of data and research behind hers. That's why I love her. 
There's an old stereotype that leaders have to be stoic and intense. But that image is fading, thanks in part to Brown's research. After 20 years of studying things like empathy, shame and vulnerability, Brown has basically turned that old thinking on its head, postulating that today's concept of leadership is vastly different than how many of us actually perceive leaders. The leaders of today often do best when they ignore that antiquated stereotype and concentrate instead on forming emotional connections.  
Here are five things I've learned from Brené Brown about that new style of leadership. Yes, they apply to a multitude of leaders, but I believe they are especially important for entrepreneurs and small business owners working to build trusted teams.  
Lesson 1: Vulnerability is the key to building trust.
In case you haven't read Brené Brown's books, heard her TED Talk or watched her recent Netflix special, I'll let you in on a secret: Vulnerability is her jam. "There is no courage without vulnerability," she says. And while that old-school leader would scoff, Brown posits that vulnerability is crucial today, since opening oneself up is the only way to build trust with others. 
In the workplace, this means you've got to share your professional interests and challenges with your team -- and encourage them to share theirs, too. Vulnerability is not a weakness. I've found that if you're willing to be your authentic self, you'll build stronger relationships with your team and the world around you.
Lesson 2: Self-reflection is vital.
Leaders of yesteryear rarely brought up emotions because, as Brown writes in Dare to Lead, "It's much easier to talk about what we want and need than it is to talk about the fears, feelings and scarcity that get in the way." But it's not easy to face certain realities. 
Case in point: Last year, I participated in a "Price of Leadership" exercise at Salesforce's executive transformation program. The session forced me to face the impacts certain decisions have on my family, friends and colleagues, and how those impacts manifest in other ways. This type of self-reflection isn't always pretty. It certainly wasn't for me, but it has made me a more intentional leader. So, take time to think about the kind of leader you want to be, and then work your hardest to get there. 
Lesson 3: Don't shy away from the hard stuff.
Difficult conversations and uncomfortable situations are a part of life, but it's best to face them head-on. Many years ago at another company, my boss came to me with the grim news that we'd have to let people go for the company to stay afloat -- and the leadership team had chosen a few of us to tell people they no longer had a job. Wow.
Each of these conversations was more painful than the last, but I forced myself to be direct and compassionate, guided by the idea of what kind of communication I'd want if I were in the other chair. These layoffs would happen seven more times until the company was acquired in bankruptcy; the conversations never got easier, but they did help me understand what I valued and how I could better show up as a heart-based leader. 
Don't shy away from those tough conversations. Firing an employee, enforcing company policies and asking for a loan are not easy jobs, but the alternatives (as comfortable as they sound) don't benefit anyone. 
Lesson 4: Practice acceptance.
Encourage your team to choose inclusion above all else. In the workplace, you can attract and retain employees by creating a safe environment, a place where they can speak up, try new things and share ideas they might have otherwise kept in for fear of embarrassment. When people feel they can be themselves, I find that they're more likely to thrive. 
And don't forget: Practicing inclusion and acceptance also includes yourself. In The Gifts of Imperfection, Brown states, "Because true belonging only happens when we present our authentic, imperfect selves to the world, our sense of belonging can never be greater than our level of self-acceptance."
Lesson 5: There is no success without failure.  
As Brown has noted, "There is no innovation and creativity without failure. Period." A hard truth is that we all fail. The old style of leader would brush their failures under the rug, but ignoring them doesn't serve a purpose and just recognizing them isn't enough. 
True leadership happens only when we are brave -- when we take risks, embrace our imperfections and work to overcome them. Plus, as Brown notes, courage is contagious. I've noticed that admitting my own mistakes and failures gives others the comfort level to do so as well. Give your team the opportunity to think big and "fail safely" without the fear of retribution, recourse or shaming. 
What happens when we lead authentically? 
Forget what you know about leadership. That "tough love" style is no longer viable for managing the new generation of employees. I find that today's successful leaders are open and authentic. They embrace vulnerability, encourage reflection and learn from their mistakes. This is how we get the quiet person in the room to speak up. It's how we retain great talent. It's how we encourage innovation.  
UPS CMO Kevin Warren: How New Shipping Services Benefit Your Small Business - Black Enterprise
Posted: 30 Jul 2019 11:18 AM PDT
As major retailers such as Amazon, Walmart, and Target continue to one-up each other with the dizzying array of products they can deliver in two days or less and at no extra cost, consumers are becoming more and more accustomed to fast and free shipping. And small businesses are feeling the pressure to keep up.
Even marketplaces that are geared toward smaller vendors, like Etsy and Shopify, are pushing for entrepreneurs to get their goods into the hands of customers faster.
Against the backdrop of these increased consumer expectations—and the increased logistical challenges that e-commerce companies face—UPS recently announced several new initiatives.
In an exclusive statement to Black Enterprise, Kevin Warren, UPS's chief marketing officer, shared how their new services benefit small businesses:
These days, online merchants are competing on shipping almost as much as they are competing on price. How is UPS helping small and medium-sized businesses improve their shipping offerings?
Shipping is just one component of delivering products to consumers. Logistics is all about choreographing the movement of goods, information and funds into one efficient, seamless supply chain. So, we've made it easier than ever for SMB customers to track deliveries, answer customer shipment questions, access real-time data, and streamline their shipping operations. Here are some examples:
Cross-border e-commerce is growing fast and is a significant opportunity for our SMB customers. To help our customers tap into this opportunity, we created UPS Worldwide Economy, an affordable and easy-to-use international service that allows SMBs to send lower-value, cross-border shipments to the top e-commerce markets around the world.
We are now providing later pickups for next-day Ground delivery, enabling SMB shippers to process more orders in a day. Later pickup times are available now to hubs covering 85% of the U.S.
We also understand how busy small businesses work, so we are also dramatically increasing the number and variety of locations where they can pick up and drop off packages. We just added Advance Auto Parts, CVS Pharmacy, and Michaels stores, bringing our total number of Access Point locations to 21,000.
Small businesses juggle many tasks trying to run their business, and logistics shouldn't be one of them. UPS helps them maximize their supply chains so they can focus on what they do best.
The shipping wars have left many smaller e-commerce businesses at the mercy of major retailers. What is UPS hearing from its small and medium-sized business clients about their pain points when it comes to shipping?
Our customers want more convenience, choice, and control over their shipping and delivery so they can better serve their customers and compete globally.
That's why we just launched My Choice for business, a tracking platform that allows small businesses to compete with their larger competitors. This visibility and tracking tool (that traditionally only larger businesses had access to) lets them better manage when and how they receive and ship packages. Now small businesses can self-register for a tool that actively improves their business processes around inbound receiving, outbound shipping, and customer service. New inbound delivery alerts ("day before" and "day of" delivery) along with delivery change options that will come in October will enable small businesses to improve their end customers' experience.
Knowing more precisely when they will receive shipments through tighter estimated delivery windows will help them improve their receiving business processes and gain better visibility over their inventory. With a better picture of their inventory, small business owners can avoid the costs of keeping extra stock on-hand.
By helping SMBs improve their inbound receiving, shipping, and customer service processes, UPS is helping them operate more efficiently and compete in a global marketplace.
Small Business Owners Find It Hard to Fill Jobs - Yahoo Finance
Posted: 31 Jul 2019 06:00 AM PDT
WEST PALM BEACH, Fla., July 31, 2019 /PRNewswire/ -- When asked about the most pressing current workforce challenge in their business, 58 percent of small business owners reported the "inability to find employees with the right skills to fill key positions." Further, 58 percent 'strongly agree' or 'agree' that "I worry about losing my best people from the firm" and 62 percent said, "we often find it hard to fill important roles." These are the results of a new survey of 319 U.S. small business owners released today by Oasis, a Paychex® Company, which provides outsourced HR solutions.
When it comes to filling open positions in their organizations, small business owners use a combination of internal and external sources.
How do you fill open positions in your organization?
| | |
| --- | --- |
| 51% | We rely on a combination of internal employee development and external hiring. |
| 30% | We have a good pipeline of developing employees to cover most of our needs. |
| 19% | We routinely look externally before filling roles in our business. |
While 50 percent of survey respondents reported they aim to offer competitive compensation, 13  percent said they "only pay the basic level of compensation," and 11 percent said they "only pay above the going rate to top performing employees."
"An organization's talent is often a company's only differentiator," said Mary Anne Tate, Director, PEO, Centralized Service at Oasis. "High-performing employees always have options to move. To attract and retain the best available talent in the market, providing competitive compensation and health benefits packages are the table-stakes. But it takes more than this today. Employees are looking for opportunities for growth, development, purposeful work, and to find a culture where they feel like they fit in."
"Professional Employer Organizations (PEOs), like Oasis, can help small business owners offer world-class benefits as part of a total compensation package to enable them to vie for talent on equal footing with much larger employers," advised Tate. "Employees today are informed and know their value, so it's critical that small businesses offer competitive benefits in order to make their company an attractive employer of choice."
About the Study: The study was conducted with 319 U.S. small business owners and managers who employ between 10 to 99 employees. Nearly all (89 percent) of the businesses were privately owned, and 68 percent operated from one location. Most reported revenues in excess of $1 million (57 percent ). A wide range of industries were represented. The online interviews took place between February 11 and 18, 2019, by using a National Web Panel by SSRS, an independent market research company located in Glen Mills, PA. 
About Oasis, a Paychex® Company
Oasis is a national Professional Employer Organization (PEO) that specializes in providing human resources services, employee benefits administration, payroll and tax administration, risk management services and staffing solutions to small- and medium-sized businesses throughout the United States. Oasis is accredited by the Employer Services Assurance Corporation (ESAC) and the IRS has certified subsidiaries of Oasis to provide PEO services under the Small Business Efficiency Act (SBEA). For more information about Oasis, visit www.oasisadvantage.com.
Professional employer organization (PEO) services are sold and provided by Oasis Outsourcing, Inc. (Oasis) and its affiliates, which are registered and licensed to sell and provide PEO services, including in Florida. Oasis FL license numbers are Oasis Outsourcing, Inc., GL42; Oasis Outsourcing Admin Group, Inc., GL237; Oasis Outsourcing V, Inc., GL54; Oasis AHR, Inc., GL156; Staff One, Inc., EL194; Staff One of Oklahoma, LLC, EL456.
CONTACT: Laura Burns, 954-370-8999, lburns@boardroompr.com
View original content:http://www.prnewswire.com/news-releases/small-business-owners-find-it-hard-to-fill-jobs-300893519.html