U.S. Small Business Administration Offering Disaster Relief - WLDS-WEAI News
---
U.S. Small Business Administration Offering Disaster Relief - WLDS-WEAI News
Posted: 11 Jun 2019 07:48 AM PDT
An important deadline for businesses effected by severe thunderstorms and flooding is quickly approaching. The U.S. Small Business Administration is encouraging businesses with physical damages caused by severe thunderstorms and flooding from March 15-23rd should apply for the SBA disaster loan assistance now before the July 8th deadline.
According to a press release from SBA, businesses and non-profit organizations can apply up to $2 million to repair or replace disaster damaged real estate, business assets, and inventory. Loans for working capital, known as Economic Injury Disaster Loans are also available even if the business didn't suffer any physical damages. Homeowners can apply up to $200,000 to repair or replace damaged real estate; homeowners and renters can apply up to $40,000 to repair or replace personal property with the loans.
Interest rates on the loans are as low as 4% for businesses, 2.75% for private non-profit organizations, and 2.063% for homeowners and renters, with terms up to 30 years. The SBA determines loan amounts and terms based on circumstances.
Applicants can apply for a 20% increase up to the determined amount of physical damage for mitigating future damages to the property. Eligible mitigation improvements may include a safe room, shelter, or raising the property's foundation from the ground to help protect property and occupants from future issues from similar disasters.
The filing deadline to submit applications for physical property damage is July 8. Economic injury loan deadlines are February 7th, 2020. Applicants may apply online at the SBA's secure website DisasterLoan.sba.gov.
Small Business Administration to host advocacy roundtable in Jonesboro - talkbusiness.net
Posted: 28 May 2019 12:00 AM PDT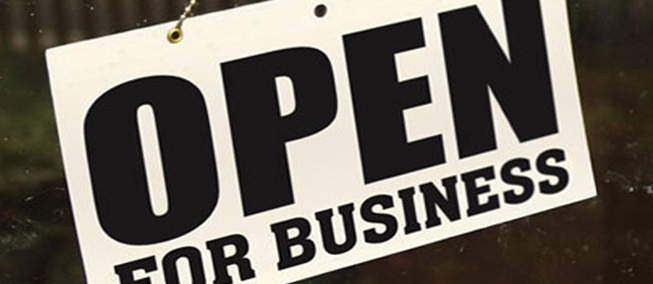 The Small Business Administration will host an advocacy meeting June 4 from 9:00 am to 12:30 pm at the Food Bank of Northeast Arkansas, according to SBA.
The purpose of the meeting is to compile crucial information for a new report on existing small business regulatory burdens across the nation, identifying specific recommendations for regulatory changes based upon first-hand accounts from small businesses across the country; and inform and educate the small business public as to how SBA can assist them with their small business goals.
The SBA is encouraging local small business participation. This will be an opportunity for small business leaders to educate advocacy and federal agencies through firsthand accounts of how they are impacted by federal regulations. The information gathered at these roundtables will be utilized to inform agencies, Congress and the public on what specific regulations can be modified or removed to help small businesses.
The SBA Office of Advocacy is an independent office that serves as a voice for small business within the federal government, the watchdog for the Regulatory Flexibility Act (RFA) and the source of small business statistics.
Advocacy advances the views and concerns of small business before Congress, the White House, federal agencies, federal courts, and state policy makers.
Advocacy is hosting regional regulatory reform roundtables across the country in an effort to hear directly from small businesses about what regulations concern them the most. This is an opportunity for small business owners and stakeholders to meet in-person with Advocacy senior staff.
Comments
comments
SBA Appoints Two New Senior Executives - PRNewswire
Posted: 05 Jun 2019 02:41 PM PDT
WASHINGTON, June 5, 2019 /PRNewswire/ -- The U.S. Small Business Administration announces the appointment of two new senior executives. George Koklanaris is serving as the Associate Administrator for the Office of Small Business Development Centers and Stefanie Baker Wehagen as the National Ombudsman for the Office of the National Ombudsman.
"I am pleased to welcome George and Stefanie to the SBA team as our Agency advocates on behalf of entrepreneurs, assisting them with resources to help their businesses start, grow and expand," said SBA Acting Administrator Chris Pilkerton. "They bring a wealth of knowledge, expertise and experience that will contribute greatly to the development of small businesses across the nation."
George Koklanaris, Associate Administrator, Office of Small Business Development Centers
George Koklanaris oversees the SBA's Small Business Development Centers (SBDCs) across the United States and its territories. The SBDCs provide the nation's small businesses with the support and resources necessary to help them succeed. Koklanaris previously served at the SBA as a Special Assistant and the Assistant Administrator of the Office of Field Operations and Director of the Office of Strategic Alliances.
Prior to his appointment, Koklanaris was a strategy and management consultant at Booz Allen Hamilton. A colonel in the U.S. Army Reserve, he has served for 28 years, including active deployments to the Middle East. His current reserve assignment is in the Office of the Assistant Secretary of Defense for Manpower and Reserve Affairs under the Office of the Secretary of Defense. Koklanaris is a graduate of the U.S. Army War College, the U.S. Army Command and General Staff College, the National Defense University's National Security Course and the Joint Forces Staff College.
Stefanie Baker Wehagen, National Ombudsman and Assistant Administrator for Regulatory Enforcement Fairness, Office of the National Ombudsman
Stefanie Baker Wehagen is the National Ombudsman and Assistant Administrator for Regulatory Enforcement Fairness. As the National Ombudsman, Wehagen is responsible for assisting small businesses when they experience excessive or unfair federal regulatory enforcement actions, such as repetitive audits or investigations, excessive fines, penalties, threats, retaliation or other unfair enforcement action by a federal agency. Wehagen comes to the SBA with years of both private and federal-sector experience practicing as an attorney. Most recently, Wehagen served as Associate Counsel with the U.S. Patent and Trademark Office where she practiced labor, employment and information law. As Associate Counsel, she represented clients before courts, mediators, arbitrators and administrative judges.
Wehagen also served in the Executive Office of the President, Office of Administration, serving as Associate General Counsel, where she focused on employment matters, harassment training, ethics and investigations. Prior to the USPTO, she served as an attorney-advisor in the General Counsel's office at the U.S. Department of Commerce. Before she entered federal service, Wehagen practiced labor and employment law for several years with both a national and regional labor and employment law firm. A proud native of Ohio, Stefanie graduated with honors from both Miami University and Cleveland-Marshall College of Law.
About the U.S. Small Business Administration
The U.S. Small Business Administration makes the American dream of business ownership a reality. As the only go-to resource and voice for small businesses backed by the strength of the federal government, the SBA empowers entrepreneurs and small business owners with the resources and support they need to start, grow or expand their businesses, or recover from a declared disaster. It delivers services through an extensive network of SBA field offices and partnerships with public and private organizations. To learn more, visit www.sba.gov. 
Contact: Cecelia.Taylor@sba.gov (202) 401-3059
Follow us on Twitter, Facebook, Blogs & Instagram 
Release Number: 19-34 
SOURCE U.S. Small Business Administration
Related Links