---
Small Business Administration Honors Outstanding Leaders - pasadenavoice.com
Posted: 12 Jun 2019 06:42 AM PDT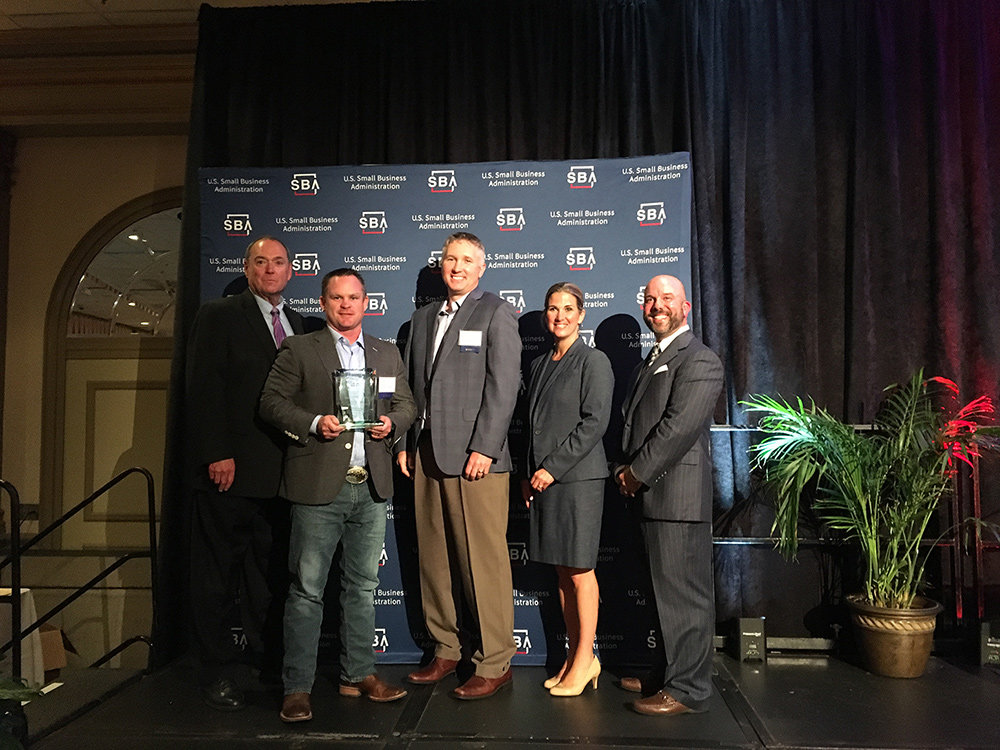 By Dylan Roche
Did you know that more than half of Americans either own or work for a small business? Did you know those small businesses create about two of every three new jobs in the United States every year?
It's in recognition of this impact that the U.S. Small Business Administration (SBA) recognizes small-business owners and entrepreneurs from all 50 states and U.S. territories every year as part of National Small Business Week, observed in 2019 from May 5 through 11. As the SBA website emphasizes, "Every day, they're working to grow small businesses, create 21st-century jobs, drive innovation, and increase America's global competitiveness."
This year, three local businesses were recognized: Artie Hendricks and Rob Calhan of Landmark Roofing were named the Maryland Entrepreneurial Success of the Year; Lonnie and Dianna Lancione of The Voice Media Inc., publisher of the Pasadena Voice, were named the Maryland Family-Owned Business of the Year; and Tara Frame of Frame & Frame Attorneys at Law was named Attorney Advocate of the Year.
For these leaders, the award serves as a reminder that the hard efforts behind launching a business do not go unnoticed by others in the community. "It took guts to do what we set out to do," said Rob Calhan of what he and Artie Hendricks accomplished in founding Landmark Roofing. "I'm extremely humbled by how far it's come in such a short period of time. With hustle and belief, you can accomplish a lot."
Hendricks echoed Calhan's sentiment, saying, "People often only see the success or failures of a business, and most don't understand the time or hardship that sometimes take place. We are most proud of always doing the right thing even if it doesn't help Landmark. By doing this, we know that we have created a name that we can be proud of."
Like Hendricks and Calhan, the other winners also see their work as business owners being as much about being good community members as it is about offering a good product or service. For Lonnie and Dianna Lancione – who took over publishing the Severna Park Voice following the death of Dianna's grandmother, founder Margueritte Mills, before launching the Pasadena Voice – using media to keep local readers connected with one another has always been a focus.
"We've been able to withstand a market that has seen newspapers disappear, and during that time, we've been able to grow, expand and continue our mission of unifying the community," Lonnie said.
By providing advertising opportunities to other businesses, the Lanciones have also helped many in the local market thrive. "We've been able to help small businesses grow and prosper along the way – they're the backbone of our community," Dianna said, adding that she hopes the mission she and Lonnie always shared of providing feel-good news will help shape future generations. "There's a lot of community pride," she said. "People know and care about each other."
Tara Frame is another who takes her mission personally. "I'm proud to be able to carry on my father's tradition of helping people in the community," she said. "I try hard to educate people so they can make better-informed decisions … It's a nice feeling to be the go-to person when people need legal help or legal assistance."
The winners of the Maryland SBA Awards were recognized at a formal ceremony on Thursday, June 6, at Martin's West in Baltimore. For a full list of winners or to learn more about the awards program, visit www.mdsbwawards.org.