Shop small on Small Business Saturday - Merrillfotonews
---
Shop small on Small Business Saturday - Merrillfotonews
Posted: 20 Nov 2012 12:00 AM PST
UpTown Rotary is taking over operation of Martinsville's TGIF events - Martinsville Bulletin
Posted: 11 Jun 2019 03:13 PM PDT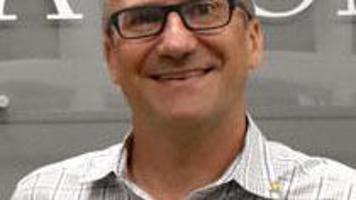 The music will return to uptown Martinsville this summer — but under a new sponsor.
The TGIF concert series, which used to be run by Martinsville Uptown, now is handled by Martinsville UpTown Rotary Club. Its first concert will be by The WORX on June 21, at the farmers market.
Stone Canyon Band will perform on July 19, and Pizazz will perform on Aug. 16, both in the Broad Street parking lot. Same as with previous TGIF concert series, admission will be $7 and free for kids 12 and younger. Danville Distributing will handle beer, and Hugo's will sell food.
At each TGIF, a volunteer organization has staffed the event and been compensated with a donation. Staffing included taking tickets at the gate, checking IDs for beer purchases, serving drinks and other tasks.
Martinsville UpTown has been one of the regular volunteer organizations helping with TGIF, said Brad Kinkema, UpTown Rotary member and chief executive officer/executive director of the Martinsville-Henry County Family YMCA. 
Martinsville Uptown (formerly MURA — Martinsville Uptown Revitalization Association), which is part of Martinsville-Henry County Chamber of Commerce, is "changing their focus on different things," Kinkema said. "They wanted TGIF to continue, but it was taking up a lot of resources" for the Chamber's three employees.
"Our club has 20-some volunteers in it," able to handle the work.
Mark Walker, an UpTown Rotary member who owns Flying Pig Games, which he operates out of the business incubator, works with the bands, Kinkema said. Kinkema and incoming UpTown Rotary president Tom Fitzgibbons, King's Grant's executive director, "are tag-teaming marketing and working with the city, making sure everything's set up."
Marketing the event and getting sponsors are handled by all club members, Kinkema said.
He said they're not looking to make any changes in the first year, and they worked closely with the Chamber of Commerce in planning this year's series.
Some TGIF series have extended through five or six months, but in recent years they have been cutting back to four or three months. The longer time period "gets a little drawn out" when is extends through the school year, Kinkema said.
A bouncy house will be set up for children at the event on June 21, and a decision will be made whether to put one up at following TGIFs, depending on how well it's used in the first one, he said.
The first concert will be staffed by King's Grant Auxiliary, and the third will be staffed by Charity League. The concert on July 19 is available for a civic or community group to staff, for a $400 donation. To express interest, email Kinkema at brad@martinsvilleymca.com .
Martinsville Uptown
The Chamber took over Martinsville Uptown in 2016, said Chamber Deputy Director Sharon Shepherd. It is run under the Chamber's Partnership for Economic Growth, said Entrepreneurial Development Manager Kimberly Eller. Before that, Martinsville Uptown was operated with funds from grants and from the city, Shepherd said.
Martinsville Uptown was started in the 1990s, and TGIF is in its 25th year, Shepherd said.
"Martinsville Uptown is still very much intact," said Eller. "However, we have a limited staff, so the Martinsville Uptown Rotary was willing to take over TGIF."
Eller started working part time in the Chamber office in February 2015, she said, and full time starting in July.
For the past several years, Liz Secrest was the executive director of Martinsville Uptown. Eller said she had been helping with Martinsville Uptown initiatives recently.
Secrest left in October, and now Eller works exclusively with Martinsville Uptown, Eller said, "doing a lot of the same efforts, really working to promote uptown." Hannah Goad, an intern through NCI, is helping with Martinsville Uptown over the summer, she added.
Still active
Martinsville Uptown still runs the farmers market, which is managed by Goad and Megan Spencer.
Uptown has been working with the West Piedmont Planning commission on a Martinsville Uptown map, "an all-inclusive directory" which should be released by the end of this month, Eller said.
Through its Shop Second Thursdays event, uptown businesses are open until 8 p.m. on the second Thursday of every month, including this week. The 40th anniversary of Oktoberfest will be on Oct. 5, according to www.martinsvilleuptown.com , and Small Business Saturday will be Nov. 23.
"We're always looking for new development efforts to put in place," Eller said.
West Court Food Center honored as Small Business of the Year - McDowell News
Posted: 11 Jun 2019 12:30 PM PDT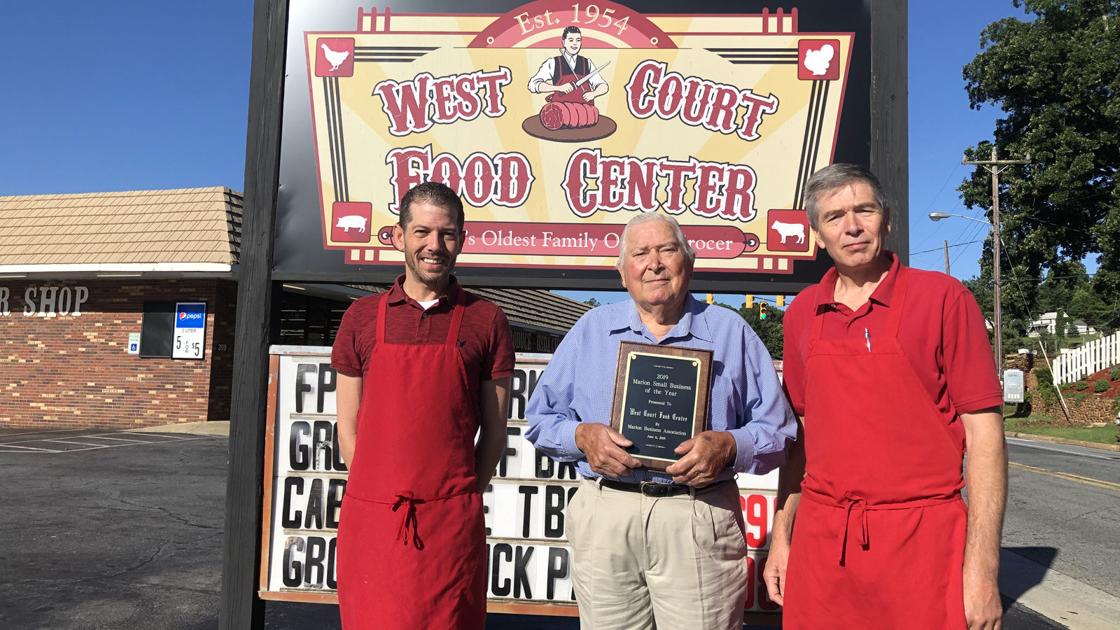 For decades, West Court Foot Center has built a reputation as the "working man's friend" with its top-quality produce and meats, all at prices that most local residents can afford. Now, this much-loved and locally owned grocery store is the Small Business of the Year for 2019.
During the annual meeting of the Marion Business Association, President Boyd Phillips announced Tuesday morning the latest recipient of this prestigious award. Some of the previous honorees include Refinery 13, Mr. Bob's Do-Nuts, The McDowell News, Marion Pharmacy, Blue Ridge Chiropractic and Spencer's Hardware.
In his presentation, Phillips gave a brief history of West Court Food Center. It has been owned and operated by three generations of the Hollifield family. James "Bud" Hollifield and his son Mike Hollifield keep tradition alive at the West Court Food Center. Bud became the owner of the store in 1962. Mike is the current owner and has worked at the store since "he could put a can of beans on the shelf," according to the description from the MBA.
Michael Hollifield, or "Little Mike," also operates the business.
"This supermarket, at 399 W. Court St. in Marion, is small but it's got one of the best meat departments around," said Phillips in his presentation. "For years, hungry customers and local restaurant owners alike have relied on West Court Food Center to provide them with a great selection of beef, pork and chicken. The store is known for its sliced ham, processed pork and beef for customers. And it's probably no coincidence that this was one of the first places to sell Hunter's Liver Mush."
In addition, West Court Food Center has become well known for its own meat product which is made in the store.
"For a long time, folks have raved about the delicious sausage made and sold at the store," said Phillips at the MBA meeting. "The store makes around 500 to 1,000 pounds on Wednesdays and it doesn't last long once it is packaged and put out for sale."
West Court now has a new item, CBD oil, which is marketed as a cure-all for all sorts of ailments. The grocery store also offers a variety of fresh, local produce and goods including their own product line.
"We have a lot of items that we don't make them personally, that they are so good we put our name on them," said Mike Hollifield.
The store is open Monday to Saturday from 8 a.m. to 8 p.m.
At the presentation, Mike Hollifield said the credit for this award goes to his father and all of the hard work he put in to making West Court Food Center a success.
26 Agency Leaders Who Are Becoming the Industry's New Icons - Adweek
Posted: 10 Jun 2019 12:56 AM PDT
Advertising will always have its share of young rising stars, quickly building a name for themselves as they climb the ranks. But rising leaders, while even more important to the health and future of advertising, are harder to spot. Their work often shifts behind the scenes as they privately offer guidance and quietly share in glories.
As part of Adweek's Creative 100 each year, we take a step back and look at the emerging leaders who are charting a new course for advertising. Some are building new agencies, while others are building on the legacies of globally admired shops.
Read below to get to know this year's senior agency talent on the Creative 100:
---
Mira Kaddoura
Founder and ecd, Red & Co

Photo: Jacob Hinmon
Based in: Portland, Ore.
Hometown: Beirut, Lebanon
Recent work: "Make Room" for Netflix. "Netflix rarely does brand work, but felt it needed to stand up and stand out as a company that can disrupt culture (and the film industry) as much as it's disrupted the technology with which we watch films and shows. We wanted to talk to everyone marginalized by the film industry (women, POC, LGBTQ, etc) to show how Netflix's inclusiveness results in amazing stories."
The most rewarding part of the job: "Being able to connect with, inspire and empower millions of people I will never meet."
Secrets of being a good creative leader: "Making room for people with different POVs—women, people of color, people from different cultures, LGBTQ, etc. Not being afraid to fail. Being brave. Pushing people, internally or externally, outside of their comfort zone. Enjoying the process."
Best advice for aspiring creatives: "It's not a sprint; it's a marathon."
Personal mantra: "As you worship, so you become."
—Doug Zanger
---
Andrés Ordóñez
CCO, Energy BBDO

Photo: Brian Cooper
Based in: Chicago
Hometown: Bogotá, Colombia
Recent work: "Prescribed to Death" for the National Safety Council. "It's the type of work that lives at the intersection between innovation and storytelling—which is something we really strive to do. Plus, it's not every day that you have the opportunity to save a life and with this project, we did."
What else he's worked on: Jeep, while at BBDO Puerto Rico; Ford and SC Johnson while at Zubi
The most rewarding part of the job: "The people. There's nothing better than feeling the energy of the people around the work and seeing their faces when ideas are out and recognized."
Side hustle: "Running. I try to run at least 5 days a week because it clears up the mind."
Personal mantra: "Always trust your gut. It knows what your head hasn't figured out yet."
Best advice for aspiring creatives: "Get into this because you love it, because it makes you wake up in the middle of the night thinking about a line, because the world is full of stories that you want to turn into something. And never forget that, while you're at it, you have the chance to make this world a better one."
—Erik Oster
---
Casey Rand and Karen Land Short
Ecds, Droga5

Photo courtesy of Droga5
Based in: New York City
Hometowns: Montreal (Rand) and Austin, Texas (Land Short)
Recent work: "Class of 0000," created by agency coalition Potential Energy, is a student-led campaign promoting climate action with graduation speeches demanding action from political leaders. "Essentially, we're getting high school and college valedictorians across the country to work the same speech into their commencement addresses, all pledging to vote for political candidates who have a plan to get to zero emissions," Rand says. "I'm most proud of this because, as we all know, the world is ending and our leaders refuse to take action. Karen and I are leading the project with a team at Droga5."