---
MARKET MATTERS: Using your tax return to fund a small business - New Haven Register
Posted: 15 Jun 2019 09:00 PM PDT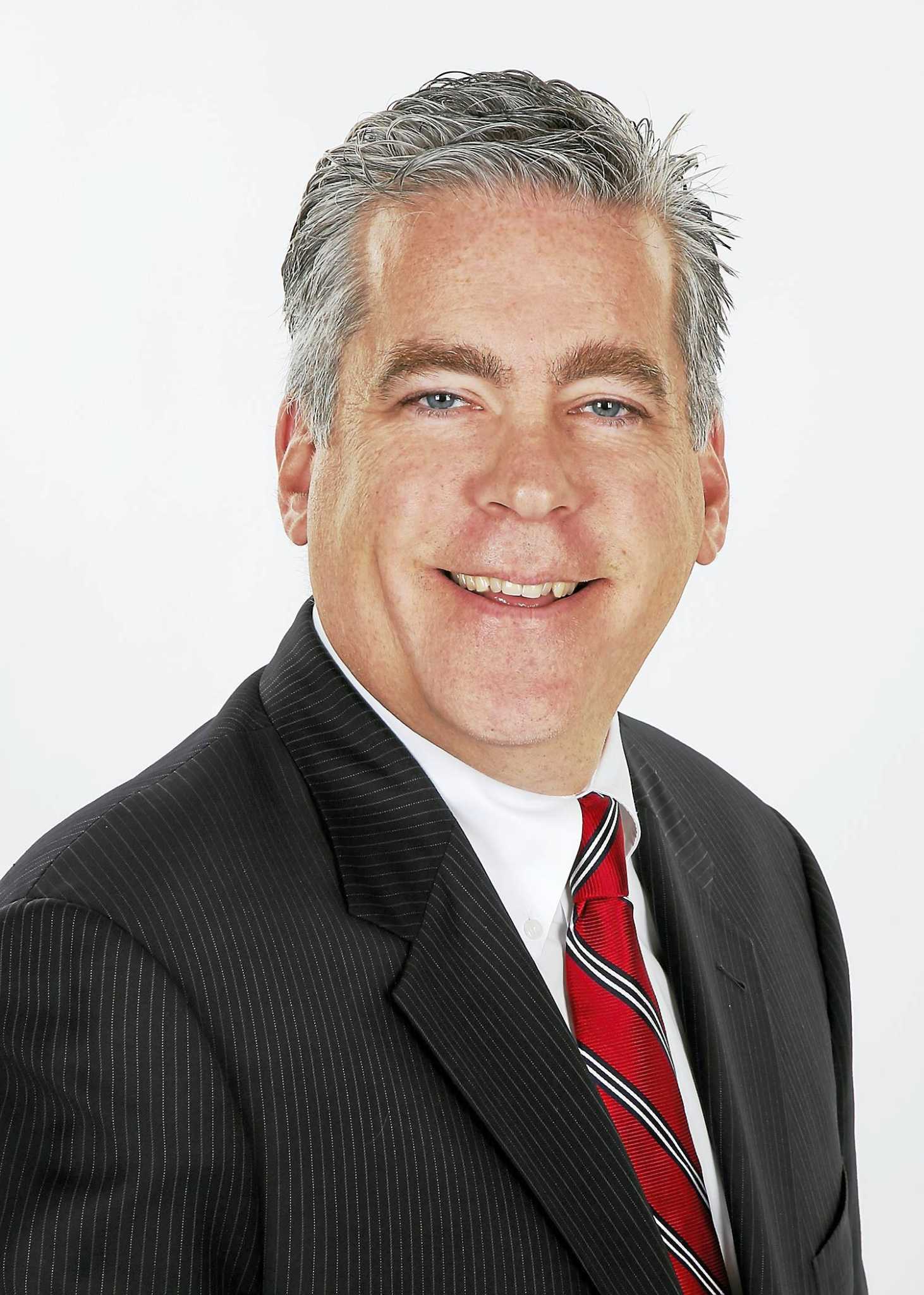 Tax refund checks have flown through the air as so many homing pigeons, returned to the roost as their owners weighed possible uses.
A family vacation, student loan or credit card payment, or the purchase of something you've been eyeing for some time. While it is generally best to pay down debt first, for those that may not have any debt to pay, consider another possibility — investment in a local or small business.
Consider investing in a small business. Between 25 million and 27 million small businesses in the U.S. account for 60 to 80 percent of all U.S. jobs. You may be a business owner yourself, invested in several businesses, or considering starting a business. Regardless of the situation, you may look for a new investment opportunity or diversification of an existing portfolio.
If you are considering investing, there are things to keep top of mind. When determining investing in a business, do your research. For a first-round investor, identify a business that merits investment. Whether the goal of your investment is to build out an industry, support a friend's budding venture or grow a portfolio, research the sectors that would serve your purpose. (Of course, always be aware of potential risk. For any number of reasons, a new business might fail to thrive, putting your investment in jeopardy.)
Once a candidate is selected, consider doing some research into the business you select. Look at the earnings and factor in growth, current debt and the health of the industry. Work with a financial adviser to review analyst recommendations, the valuation for the business — a price-to-earnings ratio that arrives at a "capitalized" earnings value.
Typically, there are two times to invest in a business or start-up, and two methods for doing so.
A budding business may need a first round of capital early on, at the early or seed stage, for expenses such as a facility, design, packaging, equipment and other initial costs. Getting in on the ground floor of a burgeoning company might be lucrative; before doing so, investors should ensure that they and the new business owner are aligned in terms of mission and values, just as investors would research any other type of company before investing.
Businesses often need an infusion of capital at a later stage, even when a revenue stream has been established. For example, a business might be ripe for expansion with a larger footprint, additional equipment or staff, and increased demands for product from new or larger markets.
There are various vehicles to invest in a company you select. One method is via equity. An equity position, usually purchased in cash, may give the investor a stake in the company in return for a commensurate share of profits. Thus, providing ten percent of the needed capital might entitle the investor to ten percent of the profits. It also, however, could lead to ten percent of the losses.
In other cases, though, the proportion of investment to ownership might not be equal.
An investor who contributes expertise, mentoring or some other intangible might take a bigger share, as would the investor who provides some needed component, such as an office within a larger complex.
The other vehicle for investing in a business is via debt, that is, a loan made in exchange for the promise of receiving payments, with interest income, until the principal is eventually repaid.
In case the business goes south, a debt position typically gives the financer a priority position in the capital structure of the company such that if it fails, the debt takes priority over the equity partners for repayment.
Looking at nascent enterprises for possible investing requires careful deliberation and a thorough knowledge of the business, the owner and the industry. Such direct investments may become lucrative, but there is risk of failure: from competitors, from the political or economic climate, from industry changes … and of course, from the people involved. After all, investing in a small business means, to some extent, investing in those who operate it, and that means significant risk due human frailty.
Experts recommend approaching this type of investing with the same eye toward diversification with which an investor would view stocks. Investing in several different businesses, rather than just one, increases the chances that at least one of them will succeed and, hopefully, pay for the others as well.
Joseph Matthews is a Financial Advisor with the Wealth Management Division of Morgan Stanley in Fairfield. He can be reached at 203-319-5165 or by email at joseph.matthews@morganstanley.com. Follow Joe on Twitter @jmatthewsMS.
The roadmap to small business success - Federal News Network
Posted: 14 Jun 2019 03:34 AM PDT
Many people see the beginning of a business as just having one good idea, but to actually reach success and draw investors, a lot more hard work is needed. To understand the best practices for actually building a business and drawing in a customer base, we spoke with Tony Surak, chief marketing officer and partner at DataTribe.
ABERMAN: There are few things more important for an entrepreneur than finding customers. How does a go to market strategy differ from the skills necessary for an entrepreneur to build a technology, or start a tech company?
SURAK: I think there's similarities, but also big differences. Ultimately you're trying to answer questions, and the big question is: what problem are you trying to solve for people? And I view startup experiences as a series of experiments, not unlike an engineer or scientist going into a lab, saying, I really want to try to answer a question. Often those questions are bowled really way out there on the edge of whatever they may be involved with. And so, they set up a series of experiments to work their way toward answering that question. So, engineers, same mindset.
I mean, I'm an engineer by training. It's the same mindset. Where the difference is, instead of the lab, you're dealing with people in their work environment, and you're trying to figure out: what problem am I solving for them, to the point where they're willing to give me money? That's the art and the challenge, I think, for technical people who built some amazing technology, or product, but really don't know what to do with it. So, I sit there and listen to pitches, and at the end I say, well, so what?
Subscribe to the What's Working in Washington podcast on iTunes.
ABERMAN: That's the hardest conversation I always find I have with entrepreneurs, because when you invent something and create a product, it really is like it's your baby. And you love it, and you want everybody to love it. And so a friend of mine once said, you know Mike Tyson remarked, everybody's got a plan until they get punched in the face. Well, having a technology is great until you need to get somebody to want to buy it. And ultimately, the response I will get from many entrepreneurs is well, OK, where do I start? So in a world where there's so many things for entrepreneurs to do, how do you coach them? Are there three things to focus on? What do you tell them to get off and do?
SURAK: One of the first things that I encourage them to do is to not have a mindset where you're trying to get revenue. The key thing is, you're looking for feedback. So when you go through your universe of contacts, your network, where you're trying to get to the people where you think they will be users or even buyers of whatever you have, you don't want to come across as, I'm trying to sell you something. It's more of a, hey, I'm working on something. I think it's really interesting and important. I'd love to get your feedback on it. Can we have a meeting? Can we have a discussion?
And in that discussion, don't jump to the demo. Don't start showing cool features, cool lights, whizzing bells, whatever. Have that conversation about, hey, I think your environment is like this. We've seen all the people have challenges like this. Tell me about your place. Do you have that same challenge? If you don't, great. That's feedback. That's, at that stage, more important than revenue.
ABERMAN: Revenue comes after people can't live without your product, right? But you'll never know what people can't live without unless you actually go out and talk with them. That is the challenge. It also bears out why I think it's really important to either be able to sell fund, or have the right investors, early on, because I've seen companies get just destroyed by angel investors who drive the company to get revenue as soon as possible. They end up getting the wrong kind of customer, or the wrong kind of revenue. Can you talk a little bit about what makes a good revenue, vis-a-vis a bad revenue for your business?
SURAK: At some point, any revenue's good revenue. A lot of companies will start as services business as consultants. Most of my early stage experiences here in the Mid-Atlantic have started that way, just because it didn't have that rich D.C. ecosystem that exists in other parts of the country. But at some point, you have to separate yourself from the service revenue, consulting revenue, and start getting proof points that my assumption of what I'm selling,and building, people will buy in that form in this way. And, can I get some proof points? So, you're looking for that streak.
You're saying, OK, I've gotten a company A to give me money. I've gotten a company B to give me money, but they did it in a similar fashion. And what I mean there is that dollar amount, the form of the contract, is it a subscription versus a one time sale? Do I need to bundle services to implement that? What's the expectation on follow-on support, and sales support? You're looking for those patterns. Traction is the one indicator for investors. If you have traction of people buying your stuff the way you envision it to be in the long run, that is the number one piece of evidence. That's the signal that there's smoke here, and there may be fire underneath.
ABERMAN: So to conclude: to go from being a technology to a product, identify some customers who have common attributes, sell them something that they want in a similar way. And once you've accomplished that, then you have the kind of scalable revenue that would get an investor excited, or get other people excited.
SURAK: Yeah. There, you're at the beginning. You have some foundation to work from.
ABERMAN: A roadmap, particularly for growth, is something that many entrepreneurs need. Tony, thanks for coming in for us today.
SURAK: Thank you.
ABERMAN: Tony Surak, from DataTribe.
Copyright © 2019 Federal News Network. All rights reserved. This website is not intended for users located within the European Economic Area.
Coral Gables among top U.S. cities to start a small business - Miami's Community Newspapers
Posted: 27 May 2019 12:00 AM PDT
A new report confirms the City of Coral Gables is committed to empowering and expanding its entrepreneur community.
Verizon's partner company, Go.Verizon.com, just released its 2019 Best Small Cities to Start a Small Business report which ranked Coral Gables the third top small city in the country to start a small business.
"Small businesses are the backbone of our economy. I am proud of the city's efforts to develop this very important sector of the economy," said Mayor Raúl Valdés-Fauli. "Entrepreneurs and their startups infuse Coral Gables with innovation and job growth."
The rankings were released just a few days shy of National Small Business Week and Economic Development Week. Three of the top five ranked cities are in Florida, indicating an emphasis by local governments on the entrepreneurial community.
According to Go.Verizon.com, more than 300 cities were evaluated on the financial climate, demographics, education level of the workforce, in-city commute times, income per capita, broadband access, availability of SBA loans and overall tax friendliness for small businesses.
"Coral Gables is the perfect mix of a modern city with historic charm. We are strategically focusing on infrastructure and technology projects that attract startups and add value to existing businesses," said Peter Iglesias, Coral Gables city manager.
Through Coral Gables' Smart City open data platform, the city is sharing valuable data with entrepreneurs that will help them understand the market and consumer behavior, improve customer service, citizen engagement, public safety and more.

Watch: Trump delivers remarks on expanding health insurance options for small businesses - CNBC
Posted: 14 Jun 2019 12:20 PM PDT
[The stream is slated to start at 3:30 p.m. ET. Please refresh the page if you do not see a player above at that time.]
President Donald Trump was scheduled to deliver remarks Friday on a new rule aimed at giving employers more options through which to help workers purchase health insurance coverage. 
The rule, announced Thursday, would allow employers to fund tax-exempt health reimbursement arrangements, or HRAs, which their employees could then use to purchase individual health insurance plans on the open market. 
"This new rule gives businesses a better way to offer health insurance to employees and allows workers to select coverage that best fits their and their families' needs," Treasury Secretary Steven Mnuchin said in a statement Thursday announcing the new rule.
The new rule is slated to go into effect in January of 2020.