---
From Inclusion to Support: How to Build a Better Workplace - The New York Times
Posted: 16 Jun 2019 09:34 PM PDT
At the New Rules Summit, hosted by The New York Times, participants working in groups proposed changes to create equitable environments in the workplace. Here are the topics, quotations from group leaders and takeaways.
---
A Workplace for Women
TO RECRUIT WORKERS, tell your story. Business leaders need to communicate why their companies are great places for women to work. This can include talking about family-friendly policies and their commitment to elevating women. They should also hold up women in their company, particularly those in senior roles, as examples of the type of people they want to hire.
Workplace culture needs to be filtered from the top: Chief executives should be leading the conversation and speaking publicly about their companies' efforts around gender diversity. Transparency is important for showing that words are being backed up by actions. One way to do this is to regularly collect and release data on company hiring practices.
TO RETAIN WORKERS, offer options. Flexibility and a sense of autonomy are crucial for retaining women, especially mothers with young children. Performance metrics for all employees should be based on results, not hours spent in the office. Allowing them to work remotely and set their own schedules, when possible, should replace the outdated structure of working Monday to Friday, 9 to 5.
Managers should be upfront with their expectations: Be explicit about how work gets done and about communication preferences when employees are remote. There should be regular check-ins and recalibration when necessary. In offices where employees are generally expected to be present, employers should give examples of when it is acceptable to work from home.
---
"Leaders should try to frame 'what women want' as 'what people want' so that workplace changes get implemented. Men and women often want similar things, such as getting paid, promoted and evaluated fairly. But companies also need to collect and act on data around important differences, like the way women's personal lives and responsibilities can create tension with their work."
Georgene Huang, C.E.O. and co-founder of Fairygodboss
Men as Allies
HELP PERSONALIZE men's involvement in the conversation around diversity and inclusion. As conversations about gender equity in the workplace continue, it's important to make sure men who have retreated post-#MeToo understand the value of the movement for them. When men ask "Why do I need to care about this?" leaders need to be able to frame the ethical importance and the larger economic benefits of gender parity. The dialogue needs to take place across the organization and be framed as part of larger institutional goals. The goal is to eradicate zero-sum thinking to make it clear: Men don't lose anything by participating in these initiatives.
CREATE A CULTURE that enables "interruption" and provides incentives for action. For years, businesses have emphasized training that raises awareness, but those programs often turn employees into spectators who are aware of bias issues but feel unmotivated to change them. Leaders should work to develop a culture that encourages employees to turn their awareness into concrete behavior and to speak out and disrupt a problematic workplace culture. Part of the goal is to communicate about these new expectations and bring them into everyday workplace culture.
COMPANIES HAVE HISTORICALLY made it the responsibility of minority groups to help bolster employees in the minority. But they need to build partnerships; men should be more involved in structured mentoring and diversity programs and invited to join conversations in which they have been ignored or rejected. Similarly, create a space to allow men to openly discuss their work in these initiatives, to normalize these efforts for reluctant male employees and to provide incentives for them to engage in similar behavior.
---
"For years, organizations incentivized inclusion with a carrot. They rewarded participation, but they didn't hold accountable a lack of results. They were like, the program is enough. But now, we have to hold people accountable for results. We often say, 'What gets measured gets done.'"
Michael Chamberlain, vice president of strategic partnerships at Catalyst
---
Beyond the Lactation Room
MAKE PAID FAMILY LEAVE truly universal for your employees. Leave should be gender-blind, not just for new mothers, and available for employees at all levels.
Everyone you work with has a personal life, and this should not be a benefit that is associated only with biological mothers.
SUBSIDIZE CHILD CARE, and do it in a way that allows parents to make the choices that are best for their families, whether that means a stipend, access to backup child care memberships or bulk discounts on care.
MAKE SURE THAT parental leave does not set off a financial penalty. Account not only for base income, but also for hidden costs like lost bonuses, stock vesting, billable hours and commission.
Eighty percent of the gender-wage gap can be attributed to motherhood, and rooting out these hidden costs would help close that gap.
---
"The burden of correcting the 'motherhood penalty' should not have to be on the women impacted by it. And yet, we will, one working mom at a time, if we have vital support for concrete policy and culture change from our employers."
Lauren Smith Brody, author, "The Fifth Trimester"
---
Humanizing Inclusion
To make real progress with diversity and inclusion in the workplace, we have to consider the human experience. If you put people in human and immersive experiences, it will help them to be more vulnerable and to understand the challenges that women face in the workplace. It will also increase the likelihood that they will take action.
CHALLENGE: Women make 80 cents on the dollar of white men.
IMMERSIVE EXPERIENCE: Have men take only 80 percent of their salaries for six months and donate the other 20 percent to organizations focused on helping women.
CHALLENGE: Being talked over in meetings and having (mostly) men introduce your ideas as their own.
IMMERSIVE EXPERIENCE: With your team, identify one person who for three meetings will be ignored and repeatedly talked over, and whose ideas will go unacknowledged and then taken by someone else.
CHALLENGE: Complications of being a mother in the workplace.
IMMERSIVE EXPERIENCE: Have men work from home for a day with children and no child care. If they don't have children, children will be provided. Have men experience what it is like to have to pump breast milk throughout the workday, with a set of alarms that requires them to excuse themselves from meetings. They cannot use the time in the lactation rooms to nap or go on Netflix!
---
"Policies alone will only get us so far."
Damien Hooper-Campbell, vice president and chief diversity officer, eBay
---
Shaking Off Biases Against Women
WE ARE SOCIALIZED from before birth to conform to gender roles. How can we disrupt that socialization in the workplace? Look at what roles men and women are asked to play within a team.
Ask men to help in support roles, too, and take on some of the burden that is often placed on women. They can help redefine those tasks as not just "women's tasks."
We often do affinity groups where women come together to talk about their struggles. But if we don't expose men to the challenges women face through cross-group integration, the socialization doesn't change the mentality of the privileged group.
CREATE ACCOUNTABILITY and share failure. Address implementation failure. Often organizations have policies in place, but the failure comes in putting them into action.
Try to be tactical; after all, we don't know all the answers. But we want to get to a point where we can try things and experience failure, and have the failures be shared. Rewarding failure allows it to be a learning experience.
There's no one-size-fits-all way for creating a diverse and inclusive organization; it's only by trial and error that we can learn the best ways to do so.
---
"The way to create accountability is to take actions, and even if these efforts fail, reward that failure as a learning experience."
Mabel Abraham, associate professor of management, Columbia Business School
---
The 'Only' Experience
PRIORITIZE CREATING real diversity and a sense of inclusion. If a company has 10 women and has 10 teams, conventional wisdom would be to put one woman on each team to add diversity. It may make more sense to cluster two to three women on a few teams so they feel more supported. Companies should also find ways to get small groups of like-minded employees together, to share experiences and counsel each other. For every 100 men promoted to manager, 79 women are, according to the Women in the Workplace 2018 report by McKinsey & Company and LeanIn.org. As a result, two-thirds of managers are men, and women never catch up.
MORE WOMEN are needed at every level. Getting rid of the "only" problem starts with getting more women into first-line management. Companies need to have a laser focus on closing this gap, and that starts with setting targets, mandating diverse slates of candidates for promotions, training employees to check their own biases and taking a critical look at their performance review process.
---
"If we want the full benefits of diversity, we need more than one woman — or one person of color or one L.G.B.T.Q. person in the room. Diversity starts with real numbers. And it's about creating an environment where everyone feels like they belong and can do their best work."
Rachel Thomas, co-founder and president, Lean In
---
Balance in the Boardroom
THERE MUST BE more demand for diverse boards. We need to envision what a great boardroom looks like and get it mandated. We imagine creating a legislative mandate for the board of the future and getting it passed in an influential state, such as New York, that can lead ultimately to a national outcome.
This most likely includes convening key stakeholders (board-focused organizations, think tanks, key institutional investors, influential chief executives, etc.) and working with a progressive state office to get a bill passed that includes the key elements for good corporate governance. Any legislation should include private companies of a certain size.
FIND A SOLUTION to bring diversity to the boardroom. Any legislative mandate needs to include solutions for increasing board turnover to make room for new skills and the creation of targets for diverse representation. This could mean, for example, five-year term limits for board directors and "comply or explain" or quota-based targets for diversity.
Another solution could be ensuring that more board chairmen and nominating committee chairs are themselves diverse. That would drive more diverse referrals of potential new board members.
Last, any bill passed needs to include ongoing data reporting and publication.
---
"It's not a supply problem. It's a demand problem, first and foremost. It's also a problem of how board referrals are broken."
Sukhinder Singh Cassidy, president, StubHub
---
Recognizing the Double Outsider
EDUCATE THOSE who have the privilege of being in the majority — usually white men — through leadership training on how to be a better ally to women of color and to others. Show them how to use their innate advantages for good. To do that, it's necessary to destigmatize discomfort. (It's O.K. to not understand as long as you're willing to learn and change.)
RETHINK TRADITIONAL MODELS of and efforts around inclusion and diversity, which are normally built as one-size-fits-all solutions. Every organizational outsider has a unique experience. To foster a climate where employees can be their authentic selves, attention needs to be paid to intersectionality and multidimensionality. But this will work only if those at the top buy in.
ONCE A COMPANY has built a diverse staff, what is being done to address the challenges and experiences of these employees? Well-being is currently disconnected from diversity and inclusion efforts, but progress can be achieved only if humanity is woven into policy and practice with the same attention that is given to tracking representation as data.
---
"The gender equality movement has not been equal to all women, and the impact of unconscious bias in the workplace is even more pronounced when you're a woman of color. Companies need to be much more intentional and proactive in moving beyond just raising awareness toward actionable solutions that will ensure there are equal opportunities for all, which includes expanding our definitions of inclusion and focusing on recognizing and elevating the unique experiences of all employees."
Dalana Brand, vice president of people experience and head of inclusion and diversity, Twitter
---
Strategic Social Networks
BE INTENTIONAL about building a strategic and diverse network of other women. Look at your calendar and block out the time to make it happen. Develop a deep connection with members of this group that enables each of you to see and recognize individuals' aspirations and roadblocks. Make sure others in the group know enough about you so they can effectively advocate for you. Use this network to support one another. When others ask you for recommendations, have a ready-built list of talented women across many different fields that you can share.
ACTIVELY REDEFINE what success looks like for your own industry and organization. Challenge the notion that continuing on the same path will be cost-free. Find ways to communicate that if your company or organization maintains the same uninclusive practices, behaviors and policies, its bottom line, brand and chance for success will be negatively affected.
---
"We don't need to emulate men's networks and practices. In fact, it doesn't help."
Daisy Auger-Dominguez, workplace culture strategist; president and founder of Auger-Dominguez Ventures
---
Helping Employees Thrive
WORKPLACES NEED to reimagine the ideal worker Too many consider the "ideal" worker one who is on duty 24/7 and has no outside life or responsibilities. The current system does not work for anyone. In addition to reinforcing gender inequity, it causes burnout and costly chronic illnesses.
By contrast, healthy employees with time for personal care and obligations are more productive, committed and likely to have breakthrough ideas. The research is clear. Flexible workplaces are good not only for workers: They're good for business, too.
With this in mind, leaders must view work-life balance not as a matter of accommodations for "outliers," but as an essential part of running a humane and successful business. They must change the way they evaluate employees and champion the stories of the new "ideal" workers: not the ones who work the longest hours, but the ones who do great work while maintaining balance.
CREATE POLICIES, language and culture to make this kind of workplace real. Employees should not be evaluated on presence and work hours, but on the quality of the work they do. Exactly what constitutes "good work" will be different for every industry and every company, so managers must define — and clearly communicate — what it means for their team.
An official policy encouraging employees to take time off will not be helpful if the manager never does so. Managers should also create safe spaces for employees to be able to ask for what they need without fear of retaliation.
Employers should be transparent and use data to ensure accountability. For instance, they should track how many employees actually use the benefits and flexibility provided, and encourage more to do so if the numbers are low. Other steps could include discouraging employees from checking and sending emails at all hours, or actively encouraging workers who are still at their desks after a long day to go home.
---
"Work is what researchers call a greedy institution, and life is also an increasingly greedy institution."
Brigid Schulte, author, journalist and director, Better Life Lab at New America
A.I., Without the Bias
BE CLEAR about the values we're directing artificial intelligence toward. It is going to automate only the values we already hold. What most A.I. does is take data from the past and use that to predict the future. The data may be a reflection of the past in a way that we don't want in the future. So be intentional.
RETHINK WHAT'S POSSIBLE in the future. Underrepresented ethnic groups and women are often outliers in large data sets. We can learn a lot not from the predictive model, but from the outliers. How can we center those people in the margins in the future?
GET MORE WOMEN in computing and in leadership positions. Women are informed by their own experiences. They understand patterns of discrimination and have a different set of assumptions. Use A.I. to help us see our own biases and who we're overlooking and who we're missing. If what's normative consistently gets us the wrong outcome, then we need to change our assumptions about what's normative. We need to create new norms.
---
"We can't let the machines overdetermine the future. Human beings must always be in charge of machines, not the machines in charge of the women, the people, the society. That seemed to be a through line in our discussion. The question is: How will the largess or the profits and resources that accrue from increasing automation be redirected back into society to benefit society?"
Safiya Noble, associate professor, departments of information studies and African-American studies, U.C.L.A.
Creating an Anti-Harassment Culture
ACCUSATIONS of sexual harassment cannot be met with positive attributes of the person in question. "But they're a nice person." "But they're a great performer." "But we can't afford to lose their business." When the beginning of a sentence is "they sexually harassed someone," it can never be followed with the word "but."
WE NEED individuals to have the courage to speak up. To really address sexual harassment and assault, we need institutions to have the courage to truly hold people accountable. On a personal level, that means supervisors and bystanders feel empowered to come forward.
There should be accountability in doing the right thing, and that should be reflected in performance reviews. On an institutional level, that means creating a culture that cultivates that empowerment. People reporting sexual harassment is not a sign that your culture is broken — the breakdown happens when reporting does not.
---
"Sexual harassment is about the abuse of power, it's not about sexual desire. The processes that need to be in place to create workplaces where people treat each other with respect is what prevents sexual harassment. We're not talking about creating un-fun workplaces, we're talking about creating safe spaces where everyone can have a voice."
Marianne Cooper, sociologist, Clayman Institute for Gender Research at Stanford University
At The New York Times's New Rules Summit, leaders across business, politics and culture gathered to explore some of the challenges faced by women in the workplace and how to bring about change.
Parkites turn a life on the water into a business - The Park Record
Posted: 16 Jun 2019 05:00 AM PDT
The Esprit had stopped again, this time at night.
It was one of the many barbed ironies of modernity that the insurance company would not allow Quincey Cummings and Mitchell Andrus to sail the relatively simple journey through the open ocean to Hawaii, and instead required them to sail their new yacht, a Kelly Peterson 46, up the coast of Mexico to reach their port in Berkeley, California. They had to travel against the Pacific winds and current, up the rough coastal flow and through shipping lanes and fishing territory, because the boat they had just bought in Panama, that represented their plans to start a travel agency, could be salvaged if something went wrong near the coast.
That was why Quincey Cummings was pulling a mask and snorkel over her head at 3:45 a.m.
In the darkness she and Andrus, the owners of the boat for about a month, had not seen a web of fishing line before it fouled up their vessel.
The line, set out by residents of the Mexican mainland 20 miles away, had snagged on the part of the boat that protects its propeller, called the skegg. An elaborate web of polypropylene line and hooks was dragging behind them, slowing their progress and threatening to entangle the propeller.
Andrus had cleared a line from the skegg earlier in their trip; so had Brian Cline, a friend who had joined Cummings and Andrus to help them with the trip. It was Cummings' turn.
She pushed from her mind the fear of whatever could be lurking out of sight, and slipped over the back of the boat, past where the hailing port, Park City, was painted on the stern, into the dark and indifferent water. She could hear clicks from nearby dolphins, but couldn't see them.
It was all in a shift's work.
Andrus, 31, learned to sail on the Strawberry and Deer Creek reservoirs from his father, an avid sailor, while growing up in Park City. Cummings, 30, spent the first 10 years of her life in the Philippines and Hong Kong, where her family lived because of her father's work. Both Andrus and Cummings attended Park City High School, but they were as ships passing in the night until they finally met each other attending the University of Utah in 2008.
By that time, Andrus was sailing a 23-foot Beneteau First around the Great Salt Lake in his free time, and invited Cummings out on a brisk October morning to join him.
"The salinity of the Great Salt Lake is so dense, it was windy but the water was just glass, and there's no one else out there," Cummings said.
They let out the large rainbow sail from the front of the boat, called a spinnaker, and cut across the lake in what would be the first waterborne trip of many the two would make together.
At that time, Andrus was burnt out on school. He felt he was going through the motions of business school, so he had taken a job with SeaMester. During his first summer with the organization he taught sailing to college students in the Caribbean. At the end of the three-month session, he heard SeaMester was looking for skippers and mates to help run a similar program for high schoolers in the British Virgin Islands, and he raised his hand for the job.
For the next five years he spent his summers on a 50-foot boat showing between 10 and 13 high schoolers the ropes of sailing.
The rest of the year he would come back to Utah to take a couple semesters of school, work at JANS, a Park City sporting goods store, and ski. He and Cummings started dating and stayed close as she worked toward a degree in human development with a minor in education while working in Park City.
"Just all over," Cummings said of her jobs in Park City.
In 2012 they took a trip together to the Caribbean. Andrus had to be down there for work anyway, and his flight was paid for by his employer. He also got steep discounts on boat charters, so they rented a 30-foot sailboat and spent a week on the ocean.
It was Cummings' first overnight sailing trip and her first time sailing in the Caribbean.
But the area wasn't exactly putting on a show for her.
It was cold, rainy and windy through her whole stay.
"In the tropics, rainstorms last 15, 20 minutes, but these lasted half the day," Andrus said.
At the end of the trip he asked Cummings what she thought of their multi-day cruise.
"She was like, 'I loved it'" Andrus said.
"Perfect," he told her. "If you loved that, it only gets better."
The next May they graduated from college, got married, moved to Berkeley California and both became instructors for SeaMester.
They spent the next two summers teaching for SeaMester, returning to Berkeley Merina, where they lived on a sailboat they had bought.
Quincey attended the nearby Bowman School of Nutrition and Culinary Arts, where she learned to cook, while Andrus found work as a sailing instructor for Olympic Circle Sailing Club, based out of Berkeley Merina.
During SeaMesters, they would teach sailing skills and other "soft skills" to the teenage pupils, who were sometimes away from their homes for the first time.
Cummings said the job was beautiful, rewarding, and often dramatic.
The close quarters of the boat forced together a number of people who were dealing with adolescent issues.
"You can only go 50 feet away from another person," she said.
After two years of SeaMester, Cummings said it was time the two looked at other options.
"We were getting old compared to a lot of other staff," Andrus explained.
Cummings said the couple wanted to leave while their memories of the organization were good.
Andrus focused more on OCSC, and started leading trips with them while Cummings got a job at the Walnut Creek Wellness Center. In 2016 they guided a flotilla of nine boats around the Caribbean. Andrus organized the whole excursion, including planning activities and instructing a handful of guests who paid a higher fee to gain experience from knowledgeable sailors.
They prepared food – which Andrus said they "love to do" – and made sure everyone was getting what they wanted from the 10-day trip.
"We thankfully had the right people," Andrus said. "We also do really well at creating a group environment."
For a few years, Cummings and Andrus had been toying with the idea of hosting sails themselves – charter excursions that took people off the beaten path, taught them sailing, and fed them their personally prepared meals.
During a meal, the group started sharing how they were having a great time with Cummings and Andrus. The couple saw it as an opportunity to float their idea, and the group supported them, even brainstorming ideas for the business over the course of the trip, which gave Cummings and Andrus confidence in their plan.
The next leap would be to buy a boat.
"We started immediately looking," Andrus said. "We had a couple of days at the end of the trip before we had to go back to California. So we looked at a couple of boats for sale in St. Martin. Like, 'Let's switch the light switch and start this thing.'"
The vessel needed to be large enough to bring guests on board, have a substantial galley for Cummings to work in, plus worthy of hosting boutique, intimate cruises – and, of course, to be seaworthy, or at least considerable potential to be after a few months in dry dock. It also needed to be listed at a good price.
To raise money, Cummings and Andrus started selling advance trips aboard their future boat, and everyone from the OCSC flotilla trip bought a spot. Cummings and Andrus also got a substantial bank loan and some help from their parents, bringing their total equity for the endeavor to around $150,000.
A full 18 months of searching later, they found a boat that fit the bill – a Kelly Peterson 46 in excellent condition for $125,000.
"It was a turnkey operation," Cummings said. "It was ready to go from the get-go."
The only problem was, it was an ocean away, on the far side of the Panama Canal in Colón.
The Panama Canal is both an engineering marvel and, paradoxically, a colossal headache for sailors. Boats travel through a system of levees, sometimes cramped next to disproportionately large neighbors for hours.
"Within the sailing world you hear all sorts of horror stories of people taking their little sailboats through the canal with these massive cruise ships," Cummings said. "It can be pretty frightening."
Cummings and Andrus had the pleasure of taking Esprit, their new boat, through the Canal on their first real sail as owners of the boat. Cummings' parents, who don't have a sailing background, came down to help with the navigation. It was a nerve-wracking but blissfully uneventful trip.
From the near side of the canal it was an eight-day open water sail to the Mexican state of Chiapas – their first of three stops in the country – and a 47-day trip (half spent underway) up the coast, back to Berkeley.
It was the biggest sailing trip either Cummings or Andrus had been on. They were out of sight of land for days, motor sailing at an average pace of 150 miles per day and traveling day and night. Their friends, Brian Cline and Mauritzo Ennazo, joined them to lend a hand.
They started sailing north.
The first time they cut themselves loose from a fish trap, they were approached by the fishermen who set it. A full 75 miles off shore, a small open boat with seven men motored up to the Esprit.
At first, the crew on the Esprit was nervous. They weren't sure how the men would react to the destruction of a piece of their livelihood.
Ennazo, who speaks fluent Spanish, spoke with the men in the boat and explained the situation to both parties. It would all be OK.
Cummings and Andrus outfitted the men with new fishing line, hooks, and cold beer.
"They were so happy to get that," Cummings said.
The Esprit continued north, stopping three times in Mexico and four in the U.S. while picking its way through weather windows.
Arriving back in the Berkeley Marina was a huge relief, but they still had work to do.
"We thought we would have instant success in San Franciso," Andrus said. "It turned out it was a little bit harder than that."
Cummings said the homecoming was a "reality check," as they tried to drum up business by offering cruises into the San Francisco Bay.
"The marketing is harder than we anticipated," she said.
Fortunately they both found work at the Berkeley Marina. Cummings took a job as a project manager at a boatyard while Andrus managed the fleet for OCSC, overseeing five men who were responsible for maintaining 50 boats. Between those jobs they were able get steep discounts on both parts and dry dock time while earning good salaries. They started bringing in income while improving Esprit. Now, it's ready for this summer, and Cummings and Andrus will be hosting trips again.
Among smaller trips, they are planning to sail to California's Channel Islands in the fall, most of which is a marine sanctuary.
Ideally, they would like to host trips to Alaska and Polynesia, and perhaps expand their outings to all types of travel.
But no matter how far they get from Park City, the couple said it will always be home. It's where they learned their first hospitality and sailing skills, and the reason it is still listed as Esprit's hailing port.
"The boat will never come to Park City," Cummings said. "But with wanting to cruise and see the whole world, this is definitely still home for us."
From Public Shame to the Courtroom - The Atlantic
Posted: 15 Jun 2019 03:00 AM PDT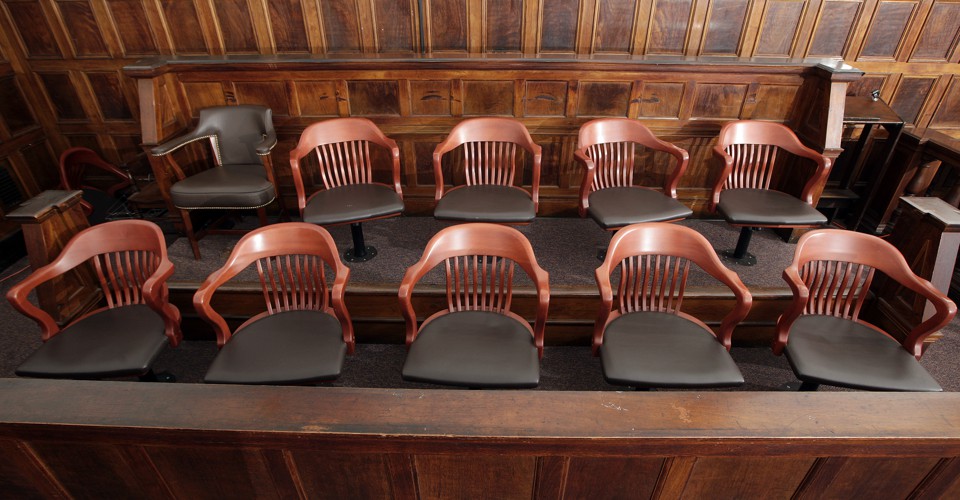 The writer Jon Ronson once observed that every day in the social-media era, "a new person emerges as a magnificent hero or a sickening villain. It's all very sweeping." In Ronson's 2015 book, So You've Been Publicly Shamed, his subjects found themselves beset by angry detractors for, say, an insensitive Twitter joke or Facebook photo. They lost jobs, received threats, even pondered suicide. And they mostly retreated from view until the shame storm passed.
Today they might sue instead.
Last year, I reported on a lawsuit that a man accused of rape on the "Shitty Media Men" spreadsheet filed against the woman who had created and circulated the document.
In January, a viral video of the high-school student Nick Sandmann at a protest march in Washington, D.C., appeared to some to show him smirking at a Native American elder. That triggered a wave of inordinate social-media hate and flawed journalism. Now the young man who was at the bottom of the pile-on is suing The Washington Post for $250 million, NBC for $275 million, and CNN for $275 million.
Last month, the author Natasha Tynes tweeted a photo of a Washington, D.C., Metro employee eating on a train in violation of the transit system's policies. Defenses of the black employee and outrage against Tynes culminated in a statement that her publisher posted to Twitter asserting that she "did something truly horrible today" as "black women face a constant barrage of this kind of inappropriate behavior directed at them and a constant policing of their bodies." It went on to declare that it would cancel her novel.
Now Tynes is suing her publisher, Rare Bird Lit, for more than $13 million, USA Today reports, "alleging the company defamed her and breached a publishing contract amid a social media shaming."
These cases vary in the particulars, the degree of sympathy one might feel for the plaintiffs and defendants, and the strength of the legal claims. But all involve men and women who were publicly shamed and who are now trying to recover damages. The plaintiffs are betting that they can persuade a jury to side with them rather than their public shamers. They believe their antagonists belong to an umbrage-taking minority, not a majority enforcing a social consensus.
All may lose in court anyway.
The provocateur Milo Yiannopoulos dropped a lawsuit against Simon & Schuster, failing in his efforts to recover damages after the publisher canceled his memoir, Dangerous, amid public outcry over his behavior.
The creator of the "Shitty Media Men" list may be immune from liability for entries she did not create under Section 230 of the Communications Decency Act. The egregious mistreatment of Sandmann at the hands of many does not mean that any particular media organization libeled him or caused him damages totaling hundreds of millions of dollars. And Tynes's publisher may manage to convince the courts that its contract gives it broad license to cancel book projects involving authors who take actions that stoke moral controversy.
But another multimillion-dollar lawsuit suggests that there is an appetite among some juries for awarding big damages when the plaintiff is perceived to have been treated badly in a public shaming.
---
On November 9, 2016, three black students at Oberlin College made a late-afternoon trip to Gibson's Bakery, a small, family-owned business near campus that has been serving the community at its present location since 1905. Like countless undergraduates of all races, classes, genders, and generations, they hoped to leave with alcohol but weren't yet of age to purchase it legally.
A fake ID was produced and rejected.
In the moments that followed, Allyn Gibson, the owner's son, would try to keep the fake ID, pursue the male student who had used it as he fled to the back of the store, chase him into the street yelling "Shoplifter!," and detain him, even as the other students, who were women, attempted to intervene on behalf of their friend. Soon, Oberlin police arrived and arrested the three undergraduates. A police report accused them of trying to shoplift two bottles of wine. Many classmates jumped to the conclusion that they'd been mistreated and launched protests almost immediately.
"Chants of 'No justice, no peace' reverberated across campus from early morning into late last night as hundreds of protesters lined West College Street, calling for a boycott of Gibson's Bakery," the student newspaper reported. "According to a flyer distributed by protesters, this incident was far from Gibson's first instance of alleged racial bias."
The same article quoted a black employee of the store who dismissed racism as a motive. "If you're caught shoplifting, you're going to end up getting arrested," he said. "When you steal from the store, it doesn't matter what color you are. You can be purple, blue, green; if you steal, you get caught, you get arrested."
It is easy to understand why some college students would reflexively side with their peers, especially early on, as conflicting eyewitness accounts spread by hearsay across the small campus. The student government passed a resolution calling for the university to "cease all support, financial and otherwise," of the bakery, which had a long-standing contract with Oberlin's food-services vendor.
Later, when the male student was charged with felony robbery rather than shoplifting, even as his fake ID suggested at the very least that his initial intent had been to make a purchase, many at Oberlin perceived a miscarriage of justice and wondered whether race had played a role in the charging decision. That, too, is easy to understand.
If this was merely a matter of hasty student protests going too far before all the facts emerged, the eight-figure lawsuit would not have been warranted.
But the jury heard a story in which adults at Oberlin chose to fuel the mob's excesses while pandering to its false narrative.
That the narrative was suspect should have been obvious almost immediately. Administrators were present at early legal hearings where the male student offered to plead guilty to misdemeanor theft, a plea deal that David Gibson, the bakery's owner, explicitly approved. (A judge rejected the deal, citing student protests at Oberlin and the bad precedent that could result from the perception of reducing the charges under pressure. One of the student defendants would later remark that he appreciated the support of his classmates even though it probably hurt his case.)
Daniel McGraw, who covered the trial for Legal Insurrection, reported on an email that Emily Crawford, who worked in the school's communications department, sent to her bosses, who forwarded it to other administrators. "I have talked to 15 townie friends who are poc (persons of color) and they are disgusted and embarrassed by the protest," she warned. "In their view, the kid was breaking the law, period … To them this is not a race issue at all and they do not believe the Gibsons are racist. They believe the students have picked the wrong target … I find this misdirected rage very disturbing, and it's only going to widen the gap (between) town and gown."
He also reported on the response from Tita Reed, the special assistant to the president for community and government relations, who reacted to the news of local sentiment, "Doesn't change a damn thing for me."
The Gibson family's lawsuit, set forth in a 33-page complaint, would give locals a lot more reason for anger at Oberlin and Meredith Raimondo, the special assistant to the president for equity, diversity, and inclusion. Among its allegations were the following:
Oberlin employees were among those who distributed a boycott flyer, and they allowed it to be copied for free on school machines. It declared without evidence that the bakery was a "racist establishment with a long account of racial profiling and discrimination" and called its behavior toward the three students who broke the law there "heinous."

Reed, Raimondo, and some Oberlin professors "raised their fists in support of the demonstration," with some of them "shouting the defamatory statements on a bullhorn, thereby assuring that a large audience would hear their defamatory statements."

Credit was given to students who attended the protest in lieu of classes, and administrators bought them food to support them.
After that initial round of protests, Oberlin caved to student demands to cancel all its business with the bakery. Later, an Oberlin Police Department investigation, undertaken to probe accusations of racist behavior at the bakery, found that among 40 adults arrested for shoplifting at the business in a five-year period, six were black, suggesting vigilant enforcement against people of all races.
The lawsuit goes on to allege that when David Gibson sat down with administrators to tell them about the devastating effect that defamation, boycotts, demonstrations, and refusal to do business with Gibson's were having on his family's store, Oberlin administrators sought to negotiate special treatment for shoplifting students in exchange for resuming relations with the bakery.
The complaint described the meeting as follows:
Gibson requested that Oberlin College immediately retract the defamatory statements and reinstate its contracts … Defendants represented that they would consider reinstating business … but only if Gibson's Bakery would agree that "Gibson's would not push criminal charges against first-time shoplifters" … Gibson's Bakery already loses thousands of dollars a year due to stolen merchandise, and such losses would certainly multiply if students learned they could steal without repercussion.
Time would only further undermine the proposition that the Oberlin students were innocents victimized by a racist local business. While pleading guilty to misdemeanor theft charges in August 2017, each of the students would declare in an official statement, "I believe the employees of Gibson's actions were not racially motivated. They were merely trying to prevent an underage sale."
And yet, the Gibsons' lawsuit alleged, Oberlin students giving campus tours on behalf of the college advised prospective and future students and their families not to shop at Gibson's Bakery because it was "racist" and "assaults students." Various hits to the business ultimately caused it to lay off multiple employees, adding to the social injustice done by the misguided student activists and the Oberlin faculty and administrators who abetted their harmful efforts.
That is not to say that everyone at Oberlin was of like mind.
Almost a year after the incident, Roger Copeland, a professor emeritus of theater and dance, wrote a letter to the student newspaper lamenting, "It is now abundantly clear that the College's boycott of Gibson's was disingenuous and utterly unwarranted." He criticized then–Oberlin President Marvin Krislov and Raimondo for a "rush to judgment" and actions that amounted "to a staggering, potentially bankrupting loss" to a small family business, and concluded with this biting critique:
The facts of this case are no longer in question. And yet, a counter-narrative has taken hold, one that refuses to allow mere "facts" to get in the way. It's embarrassing when one has to ask Oberlin students the same question one asks climate-change deniers: At what point do you accept the empirical evidence, even if that means having to embrace an "inconvenient" truth? Alas, even those who concede that the defendants violated the law, continue—stubbornly—to insist that there is "plenty of blame to go around" and that "both sides" are at fault. Really? Isn't that what Donald Trump said about Charlottesville?

The time has come for the Dean of Students, on behalf of the College, to apologize to the Gibson family for damaging not only their livelihood but something more precious and difficult to restore—their reputation and good standing in the community.
At trial, Raimondo was revealed to have sent a text reacting to Copeland's letter that said, "Fuck him. I'd say unleash the students if I wasn't convinced this needs to be put behind us." To me, the metaphor suggests administrators who calculatingly wield some control over whether students activists are aggressive or restrained.
Another striking moment at trial came when Eddie Holoway, a black man who put himself through technical college decades ago while working at Gibson's Bakery, spoke about what he regarded as a false narrative spread about his former employer. "He was accused of being something that I know he's not, and that's a racist," Holoway testified. "In my life, I have been a marginalized person, so I know what it feels like to be called something that you know you're not. I could feel his pain. I knew where he was coming from."
Ultimately, jurors awarded the family $11 million in compensatory damages, and—on Thursday—an additional $33 million in punitive damages. It is likely the judge will reduce that latter figure to $22 million due to an Ohio cap on such awards.
After the eight-figure victory, David Gibson told a Legal Insurrection reporter, "I just want to let people know across the country that this can happen to anyone else, but we stayed and worked together as a family and fought against this. In many ways, what we wanted from Oberlin College the jury gave to us. They said we were not racists and that the college should have said so when all this started."
An official statement released by the college expressed sharp disagreement with the outcome, asserting that neither Oberlin nor its administrators had defamed the bakery or its owners. "Rather, the College and Dr. Raimondo worked to ensure that students' freedom of speech was protected and that the student demonstrations were safe and lawful, and they attempted to help the plaintiffs repair any harm caused by the student protests," the statement reads. "Colleges cannot be held liable for the independent actions of their students. Institutions of higher education are obligated to protect freedom of speech on their campuses and respect their students' decision to peacefully exercise their First Amendment rights."
If colleges were held responsible for the independent speech and actions of student protesters, that would indeed have a chilling effect on free speech. This lawsuit may even inspire future litigation against colleges that chills protected speech, as plaintiffs seeking a similar payday attempt to target administrators for what students do on their own. But jurors in this case did not find Oberlin liable for the independent actions of students. And I think administrators displayed the most egregious behavior in this case, given that they ought to possess more wisdom than the most zealous undergraduates.
---
In a 1903 law-review article, the federal judge Van Vechten Veeder posited that an era's approach to defamation could reveal a lot about how it valued competing goods. "Since the law of defamation professes to protect personal character and public institutions from destructive attacks, without sacrificing freedom of thought and the benefit of public discussion," he wrote, "the estimate formed of the relative importance of these objects … would be an admirable measure of each culture, liberality, and practical ability of each age."
Our era, defined in large part by the rise of social media, is exposing us to many more instances of possibly defamatory speech, with more frequency, prompting closer examination of long-standing norms. The conditions are ripe for cultural change. And jury verdicts in the next stretch of years will both reflect and drive it.
A plaintiff's attorney in the Gibson case has long believed that it will play a part in that process. "Sometimes attitudes and actions of powerful institutions that spawn cases like this continue until the full array of personal and economic consequences of defamation are recognized," he told The Weekly Standard last year. "Until recent national events, some say that our society and its powerful institutions have been slow to recognize the toll extracted by defamation."
This week, the Gibson family's legal team cast the jury's decision as a tool to reform undue shamings nationwide. "Why is the country watching you? Because the country agrees that what happened to the Gibsons should not happen to anyone, but could happen to everyone," the attorney Lee Plakas argued, according to the Legal Insurrection reporter who attended the trial. "Colleges are watching us and you. Because they all know the way colleges are run will be affected, and by your decisions, they will be."
I celebrate the happy ending for the Gibsons, but not without some trepidation about the downsides of adjudicating culture-war fights or the proper administration of America's colleges in court, where extreme cases can mean cathartic outcomes and bad law. It would be a shame if jurors intent on vindicating the wrongly maligned wound up severely chilling protected speech too.
We want to hear what you think about this article. Submit a letter to the editor or write to letters@theatlantic.com.
Conor Friedersdorf
is a California-based staff writer at
The Atlantic,
where he focuses on politics and national affairs. He is the founding editor of
The Best of Journalism
, a newsletter devoted to exceptional nonfiction.
WPP, Spotify, Superdrug: Everything that matters this morning - Marketing Week
Posted: 16 Jun 2019 11:55 PM PDT

WPP to sell film studio in streamlining drive
The advertising giant WPP is close to selling its stake in its television and film post-production house, The Farm, as it looks to simplify the agency giant.
American rival post-production house Picture Shop is in talks to buy WPP's 75% stake in the business, which has worked for countless broadcasters including Netflix and BBC.
The deal could be sealed this week, although it is unclear whether it will include the 25% owned by The Farm's founders, Nicky Sargent and Vikki Dunn.
WPP first acquired the stake over 15 years ago, but it is no longer considered core by its new boss Martin Read who is looking to streamline the company.
Read took over from founder and CEO Martin Sorrell in April and promised a "radical" evolution of the group. Since then, Read has embarked on a strategy of simplifying the group to focus on traditional communications, an ecommerce business, experience-based marketing and marketing technology.
Sorrell stepped down after 33 years at the company following an internal investigation into accusations of personal misconduct.
£ READ MORE: WPP close to agreeing sale of majority stake in The Farm
Surperdrug sales helped by vegan trend
Vegan beauty products such as charcoal toothpaste have helped Superdrug's sales, but not enough to stop the chain post a dip in annual profits.
Sales of own brand vegan products were up 25% last year as pre-tax profits slipped from £92.9m to £88.3m.
The company spoke of "challenging times" for the high street despite opening 23 new stores, in the 52 weeks to 29 December. Plus sales from its website have increased by 15%.
Superdrug sells 1,000 vegan beauty and toiletry products through its sales of its vegan own-brand range and its own vegan pop-up shop. The Little Vegan Pop Up opened in March 2018 for three months and sold products across makeup, skincare and men's grooming categories.
Sales of vegan beauty products in the UK grew 38% in 2018, with research from The Vegan Society finding more than half (56%) of Brits now adopt vegan buying behaviours such as only purchasing vegan products and checking their toiletries are cruelty-free.
£ READ MORE: Superdrug finds beauty in charcoal
Spotify expands targeting to podcast listeners
Spotify is expanding its targeting from music to include podcast listeners as it looks to help marketers hone their advertising.
The tool is available in the US, Canada, Mexico, Brazil, UK, France, Germany, Italy, Spain and Australia. Plus in "select markets" Spotify is making this even more focused with advertisers able to target those who listen to specific categories such as comedy, business, and lifestyle and health.
The audio streaming giant already has a number of brands including Samsung on board testing the tool.
The announcement comes on the heels of a U.S. testing of voice-enabled ads which would enables Spotify Free users to interact with advertisers on mobiles.
Spotify has been building up its podcast library since it began introducing them 2015 but the audio streaming giant is amping up investment pledging to increase spending this year in order to tap into the growing market. Earlier this month it announced a deal with Barack and Michelle Obama to co-produce podcasts exclusively for the platform.
Celebrities celebrate independent book stores in London Underground campaign
Celebrities are urging commuters to think about their purchasing power and buy from independent bookstores in a new London Underground campaign.
The 'Just a Book' campaign features 15 stars of stage and screen including Mama Mia star Dominic Cooper and former model Twiggy. It shows celebrities reading their favourite book across OOH ads and aims to celebrate local bookshops as well as serve as a reminder to consumers that their purchasing choices can help the future of the high street.
Since 1995, the number of independent bookshops across the UK has dropped from 1,900 to 880 in 2018 with more shops closing across a variety of sectors in recent years.
The grassroots group behind the campaign, Just a Card, was founded in 2015 to encourage people to buy from independent artists, designers, independent shops and businesses. The group campaign to raise awareness that all sales be it just a card, just a book or just a gift can make the difference between vibrant high streets or boarded up shops.
Sarah Hamilton, founder of Just A Card said: "Everyone loves independents and wants to support them, but often we don't appreciate how vital each and every purchase is. Just a card, just a book, just a gift… they all add up and are critical to small business success.
We're challenging shoppers to think about where they spend their money, and show how much they value the independent shops that make our High Streets so special."
Just a Card teamed up with small business loan platform Funding Circle to produce the campaign.
Marie Claire UK appoints top Unilever marketer to purpose and sustainability role
Marie Claire UK is introducing a purpose and sustainability role as it looks to "scale" its environmental efforts and "create even more meaningful partnerships".
The women's magazine has appointed Sara Vaughan as its chief purpose and sustainability adviser to help develop the brand's  'Start Somewhere' campaign.
The annual campaign aims to give readers ideas and inspiration that encourages them to reduce their environmental footprint. Founded in 2017 the campaign includes dedicated special issues as well as regular content across the brand's digital and social platforms.
Marie Claire UK editor-in-chief Trish Halpin said: "Now, more than ever, women want to make conscious, mindful choices about the way they live and how they shop, and Marie Claire is committed to showing them the way.
"With Sara's knowledge, connections and expertise we are now in a position to really scale this campaign and create even more meaningful partnerships."
Vaughan left her role as vice-president of sustainable business and global communications at Unilever in 2016.  She adds: "Marie Claire  have long been trailblazers in this space – a true purpose-led brand for over 30 years."
Earlier this year, Marie Claire was the first UK brand to be awarded the Ocean Champion badge by the Oceanic Global Foundation for its efforts to bring sustainability to the forefront of the conversation in the fashion and beauty industry.