Dropbox Re-Designs, Gmail Gets More Dynamic...And Other Small Business Tech News This Week - Forbes
---
Dropbox Re-Designs, Gmail Gets More Dynamic...And Other Small Business Tech News This Week - Forbes
Posted: 16 Jun 2019 04:00 AM PDT
Here are five things in technology that happened this past week and how they affect your business. Did you miss them?
1 — Dropbox's big redesign makes it a lot more useful at work.
At an event in San Francisco this week, Dropbox announced that it will be overhauled and thus much more integrated into various aspects of its users' work lives. Its new interface will centralize users' contacts, calendar, communication, tools and more in a single space. For example, Dropbox will allow users to have Google Docs live side-by-side Microsoft documents, with all of them easily accessible and integrated. Plus, PowerPoint documents can be edited right inside a Google editor with changes then saved on Dropbox. (Source: engadget)
Why this is important for your business:
As I wrote here, I'm a huge fan of Dropbox and use it in my business. My concern is that with all these great new integrations with collaboration apps like Microsoft Office and G Suite that already have file storage management services as part of their offerings, is Dropbox risking that some of their users will just move to those collaboration apps for the sake of ease? Will I? Will you?
2 — Dynamic email in Gmail launches for all domains on July 2.
The beta release of dynamic email in Gmail that Google announced in March will now launch for all domains on July 2.  Dynamic email was originally available to most Gmail users on the web, except for certain G Suite customers. In July, it will be turned on by default and thus usable by everyone. Support for Gmail's mobile apps will follow soon. (Source: Venture Beat)
Why this is important for your business:
For those of you using Gmail in your business, this is a significant enhancement if you're willing to take the time out and learn the new features – which include enabling users to inject messages with interactive content like questionnaires, appointment-booking flows, and browsable product catalogs by using Google's open source AMP for email framework.
3 — Mary Meeker's Tech State of the Union: everything happening on the internet in 2019.
Respected analyst and investor Mary Meeker revealed her 2019 Internet Trends Report this week at Vox Media's Code Conference. Her 2019 report on the biggest trends in digital focused on education, immigration, and the future of work—topics that have recently been priorities for the tech industry and the U.S. government. Last year, Meeker's report put heavy emphasis on data and personalization, e-commerce innovation, and China's rising intensity and leadership in internet-related markets. (Source: Business Insider)
Why this is important for your business:
For years, Mary Meeker's report has been the go-to analysis of where technology is headed over the next few years. Her recent report doesn't disappoint. It's filled with research data that shows the kinds of technology trends business owners need to know to stay ahead of the curve. The best thing about her annual report is that she's made the PowerPoint she uses publicly available and it can be downloaded from many places, including the Business Insider article above, which I strongly recommend.
4 — Salesforce acquires Tableau Software in $15.7 billion deal.
Salesforce—long a dominant player in the CRM enterprise realm—announced this week that it will acquire Tableau Software—the world's number one analytics platform. The acquisition will be made through an all-stock transaction—a deal that gives Tableau an enterprise value of $15.7 billion. According to Salesforce Chairman and co-CEO Marc Benioff, 'Tableau helps people see and understand data, and Salesforce helps people engage and understand customers. It's truly the best of both worlds for our customers—bringing together two critical platforms that every customer needs to understand their world.' (Source: ZDNet)
Why this is important for your business:
Many small and medium sized companies use Salesforce and with this acquisition, the company adds a powerful analytics feature to its already strong data set. Look for Salesforce to offer deeper reporting for your sales pipeline, customer interactions and employee activities as part of their existing package and  - for a fee, I'm sure – the ability for your business to take advantage of deeper analytics tools that were previously only available to companies with bigger budgets.
5— Microsoft warns about email spam campaign abusing Office vulnerability.
Late last week, Microsoft's security researchers issued a warning about an ongoing spam wave that is spreading emails carrying malicious RTF documents. Once users open the documents, their computers are infected with malware. Microsoft said the emails are sent in various European languages and that the spam wave appears to target users in Europe. Though the 'backdoor' trojan's command and control server appeared to have gone down by June 7, (Source: ZDNet)
Why this is important for your business:
Microsoft says danger remains in the form of future campaigns that may exploit the same tactic to spread a new version of the trojan that connects to a working server, giving hackers direct access to infected computers. Luckily, Office users can be safe from this spam campaign because the initial infection vector relies on an old Office vulnerability that Microsoft patched in November 2017.  But check with your partner to ensure that you've got the right updates applied. (My company, The Marks Group PC, is a Microsoft partner)
Beto O'Rourke unveils small business plan to address racial wealth disparities - Fox News
Posted: 16 Jun 2019 12:30 PM PDT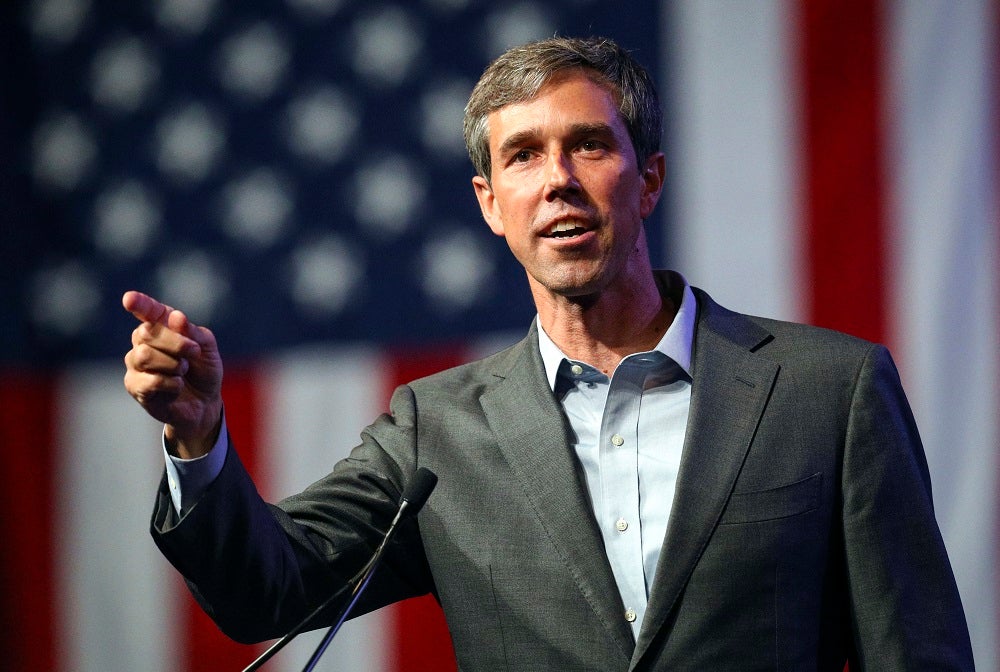 Former Rep. Beto O'Rourke, D-Texas, unveiled another plan geared toward ending racial inequality on Saturday, pledging that as president he would vastly expand the federal government's investment in women- and minority-owned businesses.
The 2020 hopeful claimed his plan would "unlock over half a trillion dollars" in resources and "spur the development of 200,000 new women and minority owned small businesses." It also would redirect $100 billion in federal contracting toward small businesses, expand access to mentorship opportunities, open a public credit reporting agency and work through certain avenues to expand access to markets and capital.
"Beto understands the unique challenges facing small business owners – and that those challenges are only heightened for women entrepreneurs and people of color," his campaign site read.
BETO PUSHES FOR PEACE WITH IRAN, ACCUSES TRUMP ADMIN OF 'GUNNING FOR WAR'
"Beto's plan to inject capital and demand into America's small businesses, confront institutional racism and increase federal investment in minority and women owned businesses will enable small business owners to do what they do best: grow the economy and create jobs."
The announcement came as O'Rourke spoke at the Black Economic Alliance's presidential forum along with fellow 2020 contenders Mayor Pete Buttigieg of South Bend, Ind., as well as Sens. Cory  Booker, D-N.J. and Elizabeth Warren, D-Mass.
O'Rourke in the past has acknowledged what he called the "privilege" he enjoyed as a straight, white male.
STEPHEN COLBERT URGES BETO O'ROURKE TO DUMP PRESIDENTIAL RUN, GO FOR SENATE INSTEAD
He indicated his privilege popped up when he appeared on the cover of Vanity Fair earlier this year, a decision for which he later expressed remorse. O'Rourke, in May, also announced proposals designed to address racial inequality in the classroom.
CLICK HERE TO GET THE FOX NEWS APP
O'Rourke's plan came as the Democratic Party has undergone an internal debate over the extent of its focus on identity politics before the 2020 presidential election. While presidential candidate Andrew Yang predicted that focus would cost the party electoral victories, Sen. Kamala Harris, D-Calif., and Georgia Democrat Stacey Abrams both defended it.
"I would argue that identity politics is exactly who we are, and it's exactly how we won," Abrams said in May.
Q&A: Megan Diaz-Ricks boosts small business at Common Wealth Development - Madison.com
Posted: 17 Jun 2019 04:00 AM PDT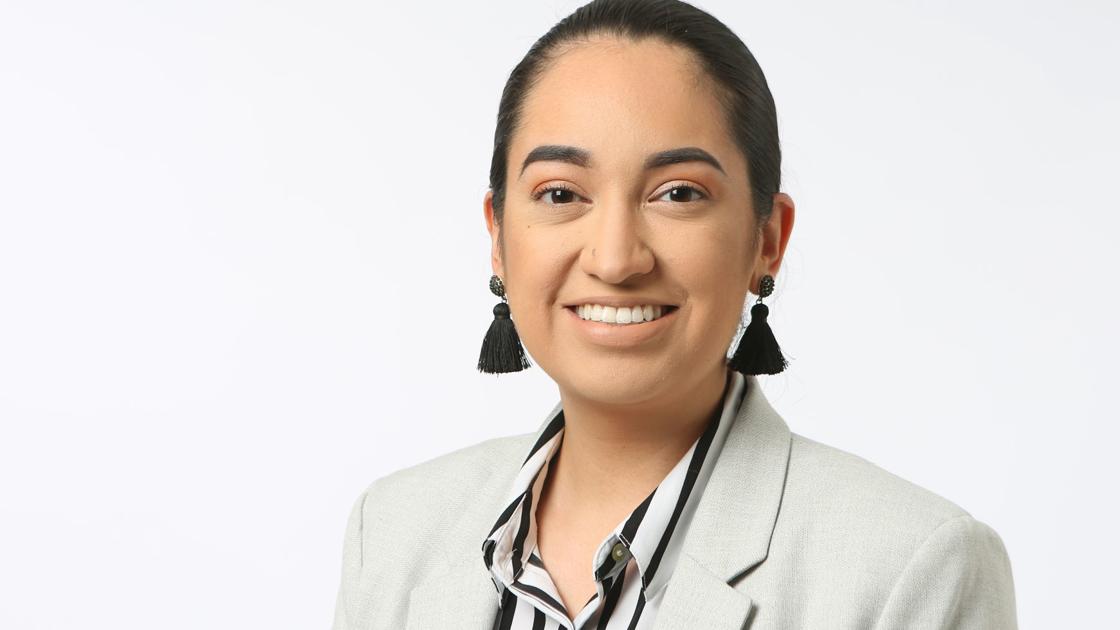 Megan Diaz-Ricks was raised by an entrepreneurial mother. Her parents opened a restaurant in Middleton three years ago. But Diaz-Ricks didn't grow up wanting to be a small business owner herself.
"Seeing my parents go through it may have been a deterrent," Diaz-Ricks said with a laugh. "It took until they opened their own restaurant that I was thinking, 'I want to support small businesses in some way.'"
Diaz-Ricks does just that in her new role as director of economic development at Common Wealth Development, a local nonprofit providing affordable housing, small business support and workforce development programs.
She oversees Common Wealth's adult and youth workforce development programs, as well as its two business incubators: Main Street Industries and Madison Enterprise Center. And she still works in her family's restaurant, Lupe's Taqueria in Middleton, three days a week.
Madison Enterprise Center, a partnership with Madison Gas & Electric, is a first-stage, accelerated business incubator where businesses stay for up to a few years. Main Street Industries is a second-stage incubator with no time limit. Common Wealth connects businesses with existing resources for entrepreneurs around Madison, like the Doyenne Group.
Old Sugar Distillery, Potter's Crackers and Giant Jones Brewing are "three big names that everyone knows, but they may not know that they're in Common Wealth's business incubators," Diaz-Ricks said.
"We have the space," she said. "We create affordable commercial space on the isthmus, which is very hard to find."
That incubator rent revenue contributes to Common Wealth's budget, lessening their reliance on grants to provide programming, she said.
Diaz-Ricks recently sat down with the Cap Times to talk about her role.
My first association with Common Wealth is affordable housing, not economic development. Is that a common perception?
What we have is a gem in our economic development. It started out that way. The Willy Street-area corridor was in a decline in the '70s and early '80s, so the neighborhood came together and said, "Hey, we want to create robust opportunities for folks that live here. What does that look like?" They knew that that meant creating space for small businesses, but also affordable housing.
We renovated a lot of different spaces that were vacant, and a lot of them were in very poor shape. A lot of small businesses grew out of that.
Is there one area of this new job that you're most excited to dig into?
Definitely the business incubation. My mom has been a small business entrepreneur since I can remember. Her family owned the first Mexican restaurant in Whitewater, Wisconsin. They opened that up, I believe it was in the early '70s. My mom worked there her whole life, and kind of knew that that's what she wanted to do, was to be a small business entrepreneur.
Seeing her grow and thrive and build her own small business really inspired me. This is their livelihood, this is their life. They put everything they have into this business every day, and it's not easy. The hours are not standard hours; you're there at all times of day.
You told Madison365 that you want to see more woman-owned businesses and people of color in the incubators. Do you have any initial ideas of how to accomplish that?
I think that a lot of folks have a viable business but they don't know it. Also (there's) social capital. Who has the capacity to fail, basically? Who can just start a business and be okay with failing, that may have a social safety net or resources to help them if they were to lose this revenue stream? I would say that it looks mainly male, mainly white, maybe folks who have resources, so middle to upper-middle class folks. A lot of entrepreneurs of color don't necessarily have that support or social capital, or capital in general.
I've started to have conversations with folks who are already doing this type of work, (like) Gina Podesta from Synergy Coworking. She has given me some great insight about what's going on, and what I can do to help folks, to make sure that I'm keeping an eye out for people who may be ready to have conversations about, what does it look like if we move your business out of your house?
Businesses are going to fail. They are. One idea is not going to work, but another one might and that's OK, that's 100% OK.
I saw that with my mom. She had a business that failed, but now she has a thriving business and that really makes me proud. But if she didn't have the support, what would have happened after she failed? Would she have not even tried again?
A year from now, what do you hope to have accomplished?
Definitely connecting more with economic groups who support our small business entrepreneurs of color and women. I would say having a plan in place for our 5-year vision, our 10-year vision, what does Common Wealth look like?
Historically the programs haven't intersected as much as they could. We didn't really tap into that potential. We have small business incubators with the goal of job growth creation, and then we also have adults who are transitioning into the workforce. We have youth and we want to help them with employability skills. All of those things have such great potential to connect and to work together.
How can laypeople help this cause?
I would love folks to support our small businesses, because these small businesses support our programming. It's really hard out here for small business owners and if you decide not to buy from a chain retailer, and you buy from one of our small business owners instead, that can make such a huge difference.
It's not only supporting them in their business, it's also supporting a whole umbrella of work that's trying to change the trajectory of so many different people's lives in Madison. You're helping us to get folks affordable housing and support them while they're in there, so we don't see them returning to possibly being homeless or eviction.
4 Core Ways to Cut Costs in a Small Business and Increase Profitability - Small Business Trends
Posted: 17 Jun 2019 06:00 AM PDT
Solopreneurship is about as small as a small business gets. As a solopreneur, you don't just run an entire business, you are the business. This means you are the CEO, accountant, manager, marketer, and what have you. Or, simply put, you wear all the hats.
Sounds scaringly good, right?
The probability of success, however, won't sound very promising. You see, small businesses have a tendency to fail. For instance, of all small businesses started in 2014:
80 percent made it to the second year (2015);
70 percent made it to the third year (2016);
62 percent made it to the fourth year (2017);
56 percent made it to the fifth year (2018).
What's more, 82 percent of businesses that fail do so because of cash flow problems. Being the smallest possible business, you are extremely vulnerable to cash flow issues. While you focus on bagging more and more clients to keep the work (and money) rolling in, it is equally important to slash unnecessary spendings to maintain and increase profitability.
---
---
Ways to Cut Costs in a Small Business
So, here are four fundamental ways to cut costs in a small business including tips to reduce expenses, maximize your budget, and ultimately grow your solo venture.
Use Free Alternatives to Paid Tools
Online tools and apps are at the heart of your solo business. From sourcing clients to getting paid, everything you do involves the use of modern online tools. And for every task, there are countless options available on the market today. Setting up your suite of business tools thriftily can go a long way in maximizing your revenue.
Make sure to take advantage of the cost savings many free (or almost free) tools offer while providing the same capabilities and features as their paid counterparts. Here's a tried-and-true toolkit for you to take inspiration from:
Google Drive: For creating, easily sharing, and safely storing documents, spreadsheets, presentations, etc. It is completely free.
Trello: Free web app for efficiently managing your projects the Kanban way.
Slack: A great app for real-time messaging and file sharing.
Canva: The start-to-finish, beginner-friendly, and free design app for all your social media graphics needs.
Wave: Free software for all your accounting and invoicing needs.
Unsplash: The best free collection of stock photos.
Join.me: An ideal free tool for remote client meetings and screen sharing.
BuzzSumo: The ultimate tool to source ideas for your content and social media strategy.
Grammarly: A must-have freemium tool to detect and dodge grammatical mistakes in your emails and content.
Clockify: Time is money. Track your productivity for free with this neat little app.
Hunter.io: Find email addresses for pitching prospective clients with this freemium tool.
Reassess Your Work Location
The freedom to work from anywhere and be your own boss is the biggest reason why working professionals nowadays are ditching their conventional jobs and opting to become a solopreneur.
Chances are you have similar reasons, too. If you haven't already, consider moving away from expensive city life to not only cut costs but to also experience the thrill of traveling and exploring new places. You can quite literally save hundreds (or even thousands) of dollars by shifting to a pocket-friendly (yet beautiful) location.
Some spectacular locations where you can move to easily and continue growing your solo venture efficiently include:
Hanoi, Vietnam
Bali, Indonesia
Buenos Aires, Argentina
Lisbon, Portugal
When working remotely, consider a co-working space to ensure reliable internet connectivity, among other necessities, is in place. Check out Nomad List, a website specifically designed for researching feasible places to live as a remote working professional.
Outsource with Intelligence
Being a solopreneur does not mean you actually have to do it all yourself. It means you are the only one responsible for getting the job done.
It is safe to say you're no expert at everything. No one is. But that shouldn't stop you from taking on projects that still interest you or grabbing lucrative opportunities. If a part of your deliverable requires you to do something you're not particularly skilled at, or you know you can spend the same time on something else at which you'll be more productive, you should definitely consider outsourcing it.
Sure, it may appear as an expensive option which seemingly won't help in cutting costs. But if the person/agency you outsource the work to does an outstanding job while you work on the stuff which you're good at, the end result would more than satisfy your client leading to positive reviews and recurring work for your business (aka you).
Besides, platforms like Fiverr are super affordable. Outsourcing work on such well-known platforms is relatively straightforward and safe.
Review Expenses, Rinse and Repeat to Cut Costs
Last but certainly not least, take some time at the start/end of each month to keep a rigorous check on your monthly expenses. Review every expenditure and try to root out the ones that don't positively affect your business growth. Because as a solopreneur, your business's growth is all that matters in terms of being financially secure and successful.
This way, you'll slowly but surely streamline your expenses and increase your disposable income which can be invested back in growing your business ? learning more skills, attending networking events, optimizing your website and online presence, and so on. Also, ensure you have an emergency fund aside for times of crisis. And if worst comes to worst, you can always borrow some instant cash from credible short-term payday loan providers like Peachy or Speedy Cash.
What tips do you have on cutting costs and increasing profitability as a one-man army? Do share your ways to cut costs in a small business in the comments below!
Image: Depositphotos.com
---