---
Bethlehem awarding two new micro business grants - Times Union
Posted: 12 Jun 2019 07:32 AM PDT
Bethlehem
Two local businesses are in line to receive $34,680 in small business grants through the town of Bethlehem's $200,000 micro-enterprise program.
All Signs & Graphics, located on Cabbage Island in Glenmont, is set to receive $19,680, while Organize Senior Moves Recycled Furniture on Adams Street in Delmar will receive $15,000 to pick up, store and sell used furniture from Organize Senior Moves, an affiliated senior relocation service.
SBA puts a $1 million into Workforce Development Grants - Daily Journal Online
Posted: 12 Jun 2019 06:00 AM PDT
For small businesses, finding workers today is a challenge due to our 50-year historically low unemployment rate and existing job skills and placement gaps. The U.S. Small Business Administration is offering a million-dollar grant competition for small entities in the workforce development arena called "makerspaces" as one solution to this challenge.
The SBA is seeking proposals from established makerspaces to boost the number of jobs that provide a pathway into the middle class.
The SBA's new Makerspace Training, Collaboration and Hiring (MaTCH) Pilot Competition will provide grants to create or expand makerspace programs with job-specific and soft skills training, including those in industry and those offering trade certifications.
You may not have heard of a makerspace. If you do an Internet search for "makerspace near me" you will find them. There are more than 85 scattered across the SBA Region 7 states of Kansas, Missouri, Iowa and Nebraska. Some are non-profit organizations; others are connected to high schools, colleges, libraries or trade industries.
Makerspaces have been described as gyms for people who want to make things or make things happen. They are community spaces that provide access to tools, technology, and knowledge for learners and entrepreneurs, all with different focuses. They can be spaces where artisans create. They can be places to learn and earn industry-related certifications or communal spaces where people can access equipment they can't afford, like 3D printers or laser engravers. Some are high-tech or STEM-related; others offer gardening instruction. One near me promotes best practices in new manufacturing product innovation. They are places where you might find robotics, Raspberry Pi computers and microscopes being built. Some makerspaces are focused only on specific technology such as scalable innovations that can be commercialized. Some makerspaces are set up by industries themselves to deliver classroom instruction prior to on-the-job apprenticeships.
The goal of an SBA-selected program will be to produce graduates who can be immediately placed in positions with previously identified employers that need skilled labor.
Makerspaces are uniquely positioned to help increase the workforce because they embrace independent work and self-employment; focus on new paths for vocational and technical education; and generate new apprenticeship opportunities.
To compete, a makerspace may find entry forms, rules and requirements at https://www.sba.gov/match. Proposals will be accepted through July 8, 2019, and the SBA will make awards on August 6, 2019. Three types of awards are available, ranging from up to $25,000 to $200,000 each.
The MaTCH Pilot Competition reaffirms the SBA's commitment to supporting new forms of vocational education, developing apprenticeships, independent work, and cultivating access to entrepreneurship. This competition will help empower a stronger connection between the maker's community and job creation, adding an economic boost to communities whose makerspaces win a grant.
The US Department of Energy Announces $46 Million for Small Business Research and Development Grants - Energy.gov
Posted: 20 May 2019 12:00 AM PDT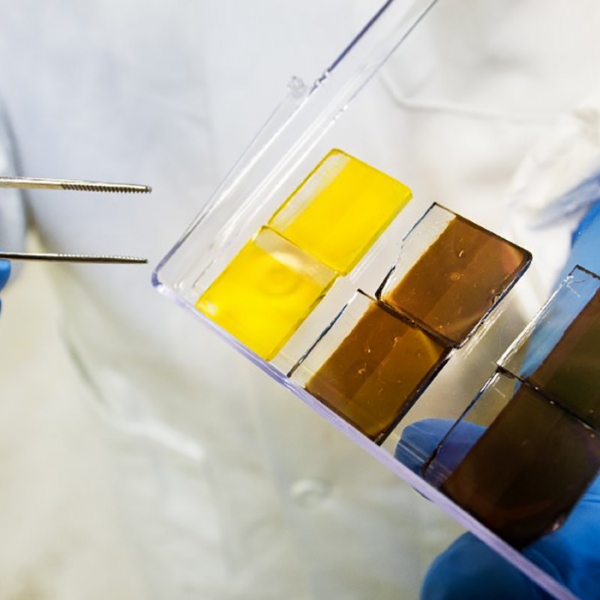 Washington D.C. – U.S. Energy Secretary Rick Perry today announced that the Department of Energy will award 231 grants totaling $46 million to 202 small businesses in 39 states and the District of Columbia.  Funded through DOE's Small Business Innovation Research (SBIR) and Small Business Technology Transfer (STTR) programs, today's selections are for Phase I research and development.  
The Phase I grants will allow small businesses to research technical feasibility of new innovations that advance the mission of the Department.  Phase I grants are 6-12 months in duration with a median award amount of $200,000.  Successful Phase I grantees will be eligible to apply for Phase II awards in fiscal year 2020 that will allow them to develop novel prototypes or processes to validate their Phase I research findings. Phase II grants have a median award amount of $1,100,000 and a duration up to 2 years.        
Highlighted below are selected grants for each of the research and development programs that provided funding for these projects:
Office of Cybersecurity, Energy Security and Emergency Response

Physical layer Authentication of Wired Networks

Office of Defense Nuclear Nonproliferation

Compact Ion Cyclotron for Nuclear Security Applications

Office of Electricity

Blockchain Protected Security Fabric for Infrastructure Protection

Office of Energy Efficiency and Renewable Energy

Electrospray Deposition of Perovskite Solar Cells

Office of Environmental Management

Flaw Sizing Techniques for GWPA Inspection of DST Primary Liner Floors

Office of Fossil Energy

CO2 to Carbon and Water via Plasma Catalysis

Office of Fusion Energy Sciences

Amplifiers for High Repetition Rate Diode-Pumped Ultra-Intense Femtosecond Lasers

Office of High Energy Physics

Optimization of Additive Manufacturing Technique for 3D Superconducting Multi-Qubit Systems

Office of Nuclear Energy

Development of a Small Electromagnetic Pump for Molten Salt Reactors  
Small businesses play a major role in spurring innovation and creating jobs in the U.S. economy.  The SBIR and STTR programs were created by Congress to leverage small businesses to advance innovation at federal agencies. Additional information on the DOE SBIR and STTR programs is available at the SBIR/STTR Programs Office: https://science.osti.gov/sbir.
More information about the projects announced today is available at the following link: https://science.osti.gov/sbir/Awards.
###