---
Small Business Administration calls on small business owners to take part in free business development program - WRTV Indianapolis
Posted: 04 Mar 2019 02:00 AM PST
Hiring Hoosiers is a new initiative from RTV6 that works to connect Hoosiers to employment opportunities, career development resources, training programs and educational paths. In our Hiring Hoosiers reports we are taking a closer look at barriers to employment and things that get in the way of people getting the jobs they need to support themselves and their families. For more information, visit HiringHoosiers.com.
INDIANAPOLIS — The Small Business Administration of Indiana is looking for local companies that want to further develop their business by taking part in their Emerging Leaders program.
Only a little more than 60 percent of small businesses survive at least two years, and about half of those survive at least five years, according to the Bureau of Labor Statistics.
Ila Mitchell, president of Mitchell & Sons HVAC, Inc. in Indianapolis, has been in business since 2009. It was not until a few years into owning his company that Mitchell realized he needed to work on his workflow.
"I had actually grown my business too fast," says Mitchell. "I had cash flow issues badly when I went into the program."
Mitchell is an IUPUI Kelley School of Business grad and says he thought he had the knowledge he needed to run his business. However, he signed up for the SBA's Emerging Leaders program to see if there was anything more he could do for his business.
"It actually turned everything around for me," explains Mitchell. "I was in the survival stage of my business. I had been working for years, for five or six years, however, I didn't know how to get the business to that next level."
The Emerging Leaders initiative provides free entrepreneurship education and training for executives of small companies that are potential job creators.
"They are going to walk out with a three to five year strategic business plan," explains Stacey Poynter, the District Director of the Indiana Small Business Administration. "We bring in all kinds of partners, that come in and provide free advice from legal type of advice to accounting advice and things about taking their business to the next level."
The program includes nearly 100 hours of classroom time over seven months, but it also provides opportunities for small business owners to work with experienced coaches and mentors, attend workshops, and develop connections with their peers, local leaders, and the financial community.
"It's all time that you are investing back into your business to grow your business," says Poynter. "It is an opportunity to get a street-wise MBA working on your business, for free."
The SBA program is a priceless tool for Mitchell and his business, as he plans to keep his HVAC and construction company going for decades through the leadership of his sons.
"Emerging Leaders is just a wonderful program," says Mitchell. They say it's like a mini-MBA. But the context and the people that you meet is probably more valuable than the information. So for me, it just changed everything. I don't know how I would have gotten here without having that experience, because I am not in survival anymore. I know we will continue to exist, now it is about being strategic and how you grow so that you know you, end up where you want to be."
The next set of classes start in April and the SBA is looking to fill the class with 20 small business owners that can commit one evening every other week for seven months.
Criteria to apply include:
-Have annual revenues of at least $250,000
-Have been in business for at least three years
-Have at least one employee, other than self
To apply go to the SBA or Interise websites.
For more stories like this visit our Hiring Hoosiers website.
Strate Center offers small businesses a boost when they are first starting out in Enid, area - Enid News & Eagle
Posted: 03 Mar 2019 03:00 AM PST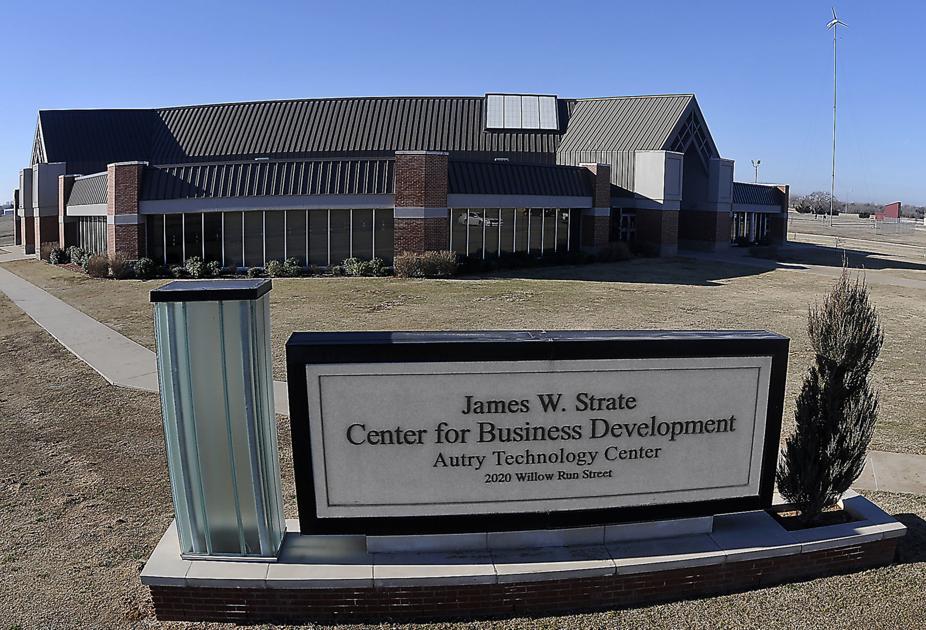 ENID, Okla. — Individuals looking to launch a small business or those just starting out can get a boost from Autry Technology Center.
"Most people know their craft but don't know business," said Meredith Westfahl, small business management coordinator at Autry's Strate Center, located south of Autry Tech.
The resource
James W. Strate Center for Business Development opened in 2008 to bring small businesses to life with a goal of providing professional business training to those interested in starting, expanding or operating a small business.
"We know it can be overwhelming," Westfahl said. Many people come in and say they are confused about where to start or how to proceed forward after visiting the bank.
Building on Tradition is a special section that will publish in the Enid News & Eagle for eight Sundays in February, March and April 2019.…
Being a small business owner's sounding board is her job, she said, adding the idea oftentimes is there but the business plan is not. She sets up an initial appointment to help guide potential business owners through the planning steps and address concerns.
Autry offers numerous business and industry classes every semester as well as personalized training sessions. Westfahl also can meet with a small business owner as many times as needed to get him or her from point A to point B.
"I want them to know we are their resource," she said. She said if they don't have the answers, they find others who do.
Make connections
Westfahl said the great thing about Strate Center is its connections. From Oklahoma Department of Commerce and Small Business Administration to regional economic development centers and Enid Regional Development Alliance, small business owners can connect and network with the resources they need to reach their goals.
Part of the Strate Center's mission is to provide services for start-up businesses and existing businesses.
In addition to mentoring, coaching and educational workshops through Autry and its partners, small business owners can find workspace at the Strate Center. At present, there are three options certified business incubator office space, a dedicated personal station with a desk and locked cabinet or shared workspace.
Becoming a tenant in one of the 10 incubator spaces means affordable office space tailored to what the client needs. Businesses are charged a monthly rent on a graduated scale throughout a three-year period. The small business owner receives a key to the building and can come and go as they please.
Finding space
The intent of the incubator is to prepare small business owners for brick-and-mortar, Westfahl said.
"We want to get you started before you're kicked out the nest, so to speak," she said. There is an application process for potential clients, and it must be turned in with a business plan, resumes of principals, current financials, credit report and current marketing materials — all of which Westfahl can provide help.
The personal station is dedicated office space that is rented monthly. The client gets a desk, lockable storage and mail services. Just like the incubator space, the small business owner receives a key to the building and can come and go 24/7.
For those who don't need a desk but rather just a space to work, there is shared workspace available throughout the Strate Center that can be rented daily or monthly. Among the choices for shared workspace are the breakroom or oversized chairs.
Many small business owners like the shared workspace option because it offers them a place to go instead of having to work from home, said Kathy Gibson, who manages the office space reservations.
Everyone who utilizes the Strate Center has access to: Wi-Fi, boardrooms, a full-service coffee bar, a document processing center with printer, a scanner, a fax machine and a podcast studio.
"We help them get their foot in the door," Gibson said. "We provide everything they need to be able to do anything they need to do."
The run-down
Strate Center is open 8 a.m. to 4:30 p.m. Monday through Thursday and until 4 p.m. Friday. It follows the school's schedule and is closed when Autry is closed for holidays and seasonal breaks.
To reach Westfahl, email mwest fahl@autrytech.edu. To reserve workspace, call Gibson at (580) 242-2750. Walk-ins are welcome at the center, 2020 Willow Run.