---
MINT seeks six would-be entrepreneurs | Local News - Rutland Herald
Posted: 08 Mar 2019 11:28 AM PST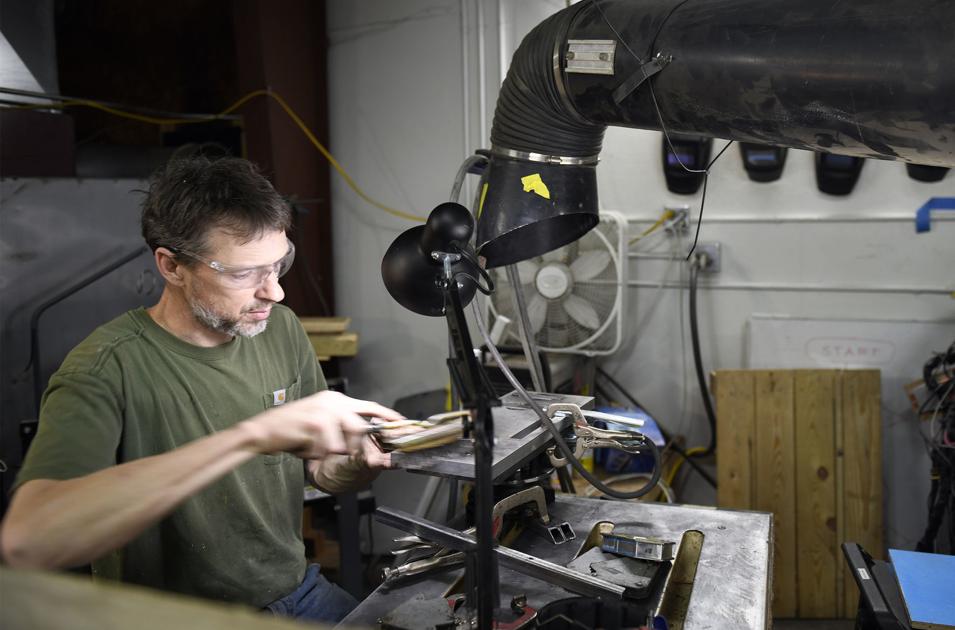 If you have an idea for a business but no idea how to start or run one, The MINT wants to hear from you.
The MINT is a shared working space for people who want to make things be it for a business, school project or just for fun, said Karen McCalla, maker evangelist for The MINT, 112 Quality Lane in Rutland. McCalla said people essentially join The MINT the same way they would a gym, and can use the facility's space and tools.
The MINT was recently awarded a $15,000 ThinkVermont Innovation Grant from the Vermont Agency of Commerce and Community Development. McCalla said the award, along with $5,000 in local donations, will be used to help six entrepreneurs get their venture off the ground.
Fifteen other projects received awards totaling $150,000, according to Nate Formalarie, communications director for the agency. Among them was CVFiber, which was award $12,500 for a broadband feasibility study.
The funds were appropriated by the 2017 Legislature, Formalarie said.
McCalla said The MINT will soon have an application form available to aspiring entrepreneurs, but until then, those with a business idea should email info@rutlandmint.org.
Those who are chosen will take a year-long course that will help participants build a business plan and secure funding for it.
"We'll connect those entrepreneurs with all the robust support we have in the region," McCalla said.
She stressed The MINT can consider any sort of business idea, even if it doesn't require a wood or a metal shop.
"The initiative is designed to help us invest in local small business projects with grants that can be accessed more quickly and with fewer restrictions than traditional federal initiatives," Gov. Phil Scott said in a news release. "It is telling to see such great interest in this program. Vermont has many small businesses looking to grow through new ideas and strategies, and I'm pleased we can support economic growth in this way."
According to Formalarie, businesses with 20 or fewer employees were eligible for a ThinkVermont Innovation Grant. There were 45 applications in total. The grants were aimed at projects that support training, recruitment, facility upgrades, improving internet speed and access and leveraging federal funding.
"The diversity of these projects, both in intended goals and geography around the state speaks to their importance," said Michael Schirling, Agency of Commerce and Community Development secretary, in a release. "There is innovation in business happening in every corner of our state, and all Vermonters can benefit from seeing its local business community grow."
Formalarie said as of now, there are no funds for a second round of grants; however, if this run is successful, he hopes the Legislature will appropriate money for a second series of awards.
keith.whitcomb @rutlandherald.com
Youth Startup Expo lets students explore entrepreneurship - Lansing State Journal
Posted: 08 Mar 2019 05:46 AM PST
Edythe Copeland, For the Lansing State Journal Published 8:46 a.m. ET March 8, 2019 | Updated 8:58 a.m. ET March 8, 2019
If you ask a small business owner what their career is, you might get a number of responses. Some will tell you they're a lawyer, an engineer, a plumber, a web developer or whatever it is their business does. Others will tell you they're a CEO, a small business owner or an entrepreneur.
So, when we talk about entrepreneurship with students, it can be tough to help them discover what to paths explore. That's why a hands-on approach that allows them to actually build and pitch a business can be so powerful.
In a couple of weeks, 250 local students will have the chance to do just that at the Lansing Youth Startup Expo, hosted by the Lansing Economic Area Partnership.
Middle and high school students across Clinton, Eaton, Ingham and Shiawassee counties will come together for the event. In order to participate, students had to submit a business plan, develop a pitch presentation to deliver at the expo event and design a booth display.
Through participation in the expo, students will develop those "small business skills" needed to become an entrepreneur such as critical thinking, learning to conduct market evaluation and profitability assessments, increased confidence and effective presentation skills.
An impressive bonus? Students will compete for more than $10,000 in prizes over 20 categories, ranging from Best Social Justice Innovation to Best Booth Display.
The Youth Startup Expo is the annual culminating event for LEAP's Lansing Youth Startup Challenge initiative. The Youth Startup Challenge is a unique, regional approach to growing and supporting youth entrepreneurship, which is critical for greater Lansing talent. Whether these students go on to start their own businesses or not, the core skills they learn will help them as they start their careers (hopefully right here in the area).
"It's important that we engage and introduce our youth to the possibilities of entrepreneurship," said Tony Willis, Director of New Economy at LEAP. "Empowering the next generation to think critically about their business ideas and helping them build the confidence needed to pursue those ideas, contributes to the future vitality of our region's economy."
LEAP has a strong history in the region of helping prepare our students for the careers and opportunities of tomorrow. LEAP's Youth Startup Expo programming began in 2010 with the Next Bright Idea pitch competition. In 2013, LEAP began working with the Generation E Institute to offer educators the tools to teach entrepreneurship in the classroom. In 2014, LEAP held the first-ever regional Lansing Celebrates Youth Entrepreneurship expo at the Lansing Center for students to present their ideas to judges and the public while competing for $10,000 in prize dollars. Beginning in 2015, LEAP connected additional partners and worked with school districts and other youth programs to offer this opportunity to students who are already developing ideas.
This year's displays and pitches will be evaluated by more than 60 local business, education and community leaders, giving students an even more robust experience and exposure they wouldn't get anywhere else.
Even more local businesses, educators and others are invited to get involved, because the Lansing Youth Startup Expo is open to the public. To support these students and help further their careers, stop by March 18, between 9:30 a.m. and 1:30 p.m. at the Lansing Center. For more details, visit purelansing.com/youthstartup.
Edythe Copeland is the CEO of Capital Area Michigan Works! Visit www.camw.org to connect with the Capital Area Michigan Works! team for assistance with career exploration or staffing needs. Capital Area Michigan Works!, a proud partner of the American Job Center Network, offers services in Ingham, Clinton and Eaton counties at our Lansing, St. Johns and Charlotte American Job Centers. 
Read or Share this story: https://www.lansingstatejournal.com/story/money/business/2019/03/08/youth-startup-expo-students-explore-entrepreneurship/39167033/