---
Free small-business startup series offered | Money | journaltimes.com - Journal Times
Posted: 27 Feb 2019 12:00 AM PST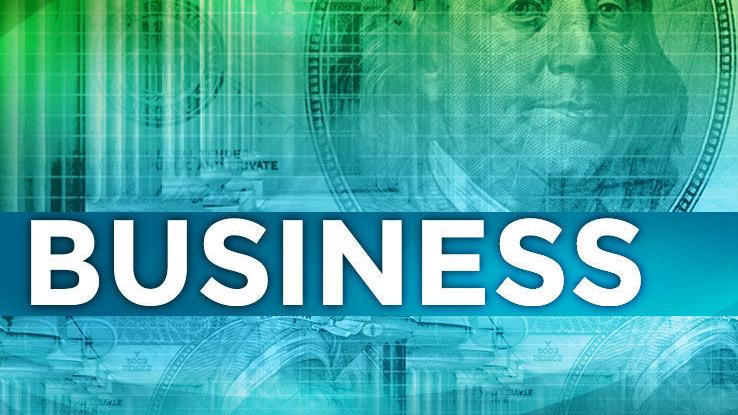 RACINE — Wisconsin Women's Business Initiative Corp. will host a free five-week Start, Run, Grow Your Small Business Series at its office at 245 Main St., suite 102, starting March 5 from 6-9 p.m.
This series will teach the fundamentals of running a business, and participants will have the opportunity to develop a completed business plan. The series utilizes QuickBooks Online and the LivePlan platform, so computer skills are required.
The facilitator will be Jenn Ring, owner of Professional Success Partners. She brings nearly 20 years of small-business coaching, small-business planning and entrepreneurial experience to deliver a series that will provide the skills to determine and test the viability of business ideas and to create the business plan that will work for each individual.
Local women's mastermind group to begin March 26 - Utica Observer Dispatch
Posted: 09 Mar 2019 09:01 PM PST
UTICA — The Mohawk Valley Small Business Development Center hopes to organize the faculty of Mohawk Valley women with a new group: The women's mastermind group.
Organizers hope the group develops into a sort of roundtable for local women business owners, professionals and decision makers to come and share ideas and concerns.
"The idea being that this event is intended as a problem solving and accountability (event), but to also provide women with the resources they might need to actually take whatever steps … they need (to grow their business)," said Judy Wolf, government contracting coordinator and certified business adviser with the MVSBDC.
The MVSBDC will host an introductory event for these women from 4:30 to 7:30 p.m. Tuesday, March 26, at the thINCubator on Broad Street in Utica.
The idea first came from the foundation of other similar programs around the state, said Roxanne Mutchler, director of the Small Business Development Center at SUNY Polytechnic Institute.
"We had that come up from time to time from other clients, so we've known this was something that (the business community) was looking for," Mutchler added.
The meeting also is not restricted or any age or status, said Mutchler, who hopes to see numerous types of professionals at the event.
"Just knowing that you've got this group of people who are going to want to hear what you did is often the impetus that somebody needs," Wolf added.
Mutchler and the MVSBDC also are hoping to see a strong attendance at the thINCubator.
"Based on the level of interest from attendees, this goal-setting work will set the foundation for what will be a monthly mastermind accountability and professional support group," according to a news release from the MVSBDC.
Tickets are $20 in advance and $25 at the door. There also will be a food and beverage-tasting opportunity with local vendors and a keynote presentation by Lisa Kaess, an associate with Cityforum, a UK-based policy consultancy.
She also is the creator of Feminomics, Mutchler said.
You can register for the event at bit.ly/2St84N3.
Contact reporter Joseph Labernik at 315-792-4995 or follow him on Twitter (@OD_Labernik).
Business calendar for March 10-16 - Herald-Mail Media
Posted: 09 Mar 2019 09:00 PM PST
Stronger Together: How Female Entrepreneurs Thrive in Kenyan Slums - Forbes
Posted: 06 Mar 2019 01:58 PM PST
This article is part of a series: Spotlight on Female Entrepreneurs in Africa, for International Women's Day. #BalanceforBetter
Female entrepreneurship rates in Sub-Saharan Africa are the highest in the world, according to the Global Entrepreneurship Monitor. One in four adult woman is engaged in early-stage entrepreneurial activity in the region. The statistics however may mask the challenges that female entrepreneurs face, especially those coming from low income backgrounds living in slums.
In the Kenyan capital city, Nairobi, close to 60% of the city's population (2.5 million people) live in slums. While slums are hotbed for entrepreneurial activities as people innovate out of necessity, there are a myriad of challenges facing female slum-dwellers in entrepreneurship. Lack of access to finance is a big challenge, as 51% of women have account access compared to 75% of men in Kenya. Women also spend more time than men on unpaid care responsibilities, especially as 60% of Kenyan women are likely to be single mothers before they reach 45.
Social entrepreneurs like Allie Amoroso, Co-Founder of ROSE, and her Co-Founder Patrick Juma, are working to enable female entrepreneurs thrive in the most challenging of circumstances. From their experiences in Mathare slums, there are three key ingredients enabling female entrepreneurs living in extreme poverty to thrive.
The first, and most important ingredient, is community. ROSE, which stands for Restoration of Sisters in the Extreme, believes that entrepreneurship support needs to go beyond supporting the individual entrepreneur, but enabling the whole community to work together. "We are a sisterhood, a community learning and growing together for the benefit of all women. In our governance structure, we have the ROSE Counsel, elected by the women we work with. The Counsel determines our vision, goals and projects." Since 2016, they have worked with over 200 women in 12 small business groups, and all groups grew their group savings from zero to around 800 dollars in two years. The savings then are used towards paying school fees for their children, as well as investing in new projects started within their community, with micro-loans between $50 to $250.
The second ingredient is education. "We have found that many of our women need education on basic business principles in order to present their business ideas in a viable and investment worthy way," said Allie Amoroso. Yet, different from other entrepreneurship support programs, ROSE ensures that the curriculum is decided by the community themselves, and that the women who have been trained go on to become trainers for other women. "Joanne and Lilian, who joined us in 2016, are both members of our ROSE Counsel now and mentor upcoming ROSE Women leaders. Empowerment of ROSE women is most successful when innovation comes from the inside out and the woman running the show is someone who was once in the audiences' shoes."
The final ingredient is innovative tools. One of the challenges for women living in poverty is balancing their care burden with business needs. Teaming up with innovative startups from Allie's contacts at Silicon Valley, ROSE has recently started an Artificial Intelligence (AI) chatbot, Rosie. "Rosie is being piloted with ROSE as a tool for tracking cash flows and profit/loss on a weekly basis for ROSE business groups. We then realised that the women also need a way to find resources that can help them with their daily lives, such as 'where do I take my child to the hospital'." Rosie is still being piloted but Allie has found that the women entrepreneurs are asking for more interaction time with Rosie.
There is a famous African saying, " When you want to go fast, go alone; when you want to go far, go together. " The story of ROSE and the ROSE women is one that challenges our preconceived notions about entrepreneurship – it is more about the community than the individual. Entrepreneurship should be about constantly enabling others and giving back.
If you are interested to learn more about ROSE's work, please visit https://www.rosewomensfoundation.org/ 
Best Business Idea, Opportunity Quest competition winners awarded - Ironcountytoday
Posted: 22 Feb 2019 12:00 AM PST
---
The results of the 13th Annual Best Business Idea and Opportunity Quest Competitions are in and the winners have been determined! The event was sponsored by the SUU Small Business Development Center, Regional Services and School of Business, Southwest Technical College, Staheli West, Leavitt Group, Cedar City Chamber of Commerce, TouchMD, Hughes and Associates, Kohler & Eyre, Cedar City Economic Development, PlumbersStock.com, Construction Monitor, and the Women's Business Center. Many imaginative and promising business ideas were submitted for judging. Eleven finalists were chosen to present their business idea to the panel of judges. Based upon those presentations the winners were chosen and are listed in the table below (Note: an additional $2,000 in prize money was personally donated by Steve Lindsley for the Opportunity Quest competition).
As can be seen, the winners' ideas covered a wide range of business possibilities. All represent very practical and innovative business ideas, with very bright prospects for the future. Many of the winning ideas were submitted by SUU students. 
The mutual purpose of each of the sponsors of this competition is to support the development of small businesses in the Tri-County area (Iron, Beaver and Garfield Counties), and to promote healthy economic development with more jobs and an increased tax revenue base. With the integration of community resources and the talent of our own successful entrepreneurs, we can help more and more small companies get started and successfully grow. 
The mission of the SUU Small Business Development Center (SBDC) is improving people's lives through small business success. The SBDC is located within the SUU Business Resource Center (BRC), which opened its doors in April of 2009 as a "one-stop-shop" business resource center and incubator to provide necessary support and counseling services for smaller businesses. The SUU Business Resource Center and partners are located at 510 West 800 South in Cedar City. The SBDC and BRC provide counseling and support services, as well as help with financing alternatives (including micro loan programs), business partnering facilitation, marketing, government contracting assistance and more. 
Craig Isom, Executive Director of the SUU Business Resource Center and Small Business Development Center said, "It is very rewarding to see the response to the competition challenge. There's lots of talent in our community and many untapped ideas and opportunities. We're happy to see so many great ideas and to have the level of interest we have in this kind of event. What's most rewarding is seeing so many different resources come together (university, public and private) for a very important and common cause. We extend our thanks to all who participated. Now we just have to keep the ball rolling and support the launch of some new, successful businesses, and build upon this start to increased community partnership."