---
Collaborating to create #balanceforbetter | Dynamic Business – Small Business Advice – Forums - DynamicBusiness
Posted: 07 Mar 2019 02:33 PM PST
Each year on 8 March, International Women's Day, I get invited to attend events that celebrate and discuss gender diversity in the workplace. They're often rich with intelligent discussions about women and work, a topic I am immensely passionate about.
But all too often, I sit up on stage, look out to the crowd and I think, 'where on earth are all the men?' There are many supportive men on gender diversity (I know quite a few) but there is still work to be done as I often find myself singing to a choir of women who already know that gender diversity is a business priority.
It's irrefutable that having a gender balance leads to better business outcomes, greater profitability and value creation. Better balance between women and men means broader insight, more empathy, and fresh ideas.
Gender diversity is not only a women's issue. It's a human issue. And the majority of our business leaders today, in particular in technology, are men. The only way we are truly going to make headway is to have the men standing with us to create a business environment where women can thrive.
I believe collaboration is vital to have as part of any gender diversity discussion and would even go so far as to say it's negligent if this isn't on a male or female business leaders' agenda.
However, I think it's easy to point fingers and we all need to look at how we can create more inclusive environments. It's critical we have discussions in an open forum, and that organisers of events and support groups create positive opportunities for discussion that encourage men and women to attend and work together.
It worries me that the 2018 McKinsey and Company report on Women in the Workplace shows that progress hasn't just slowed, it's stalled. All the while, companies are reporting that they are highly committed to gender diversity. It's a frustrating paradox. We didn't open the door to diversity, only to turn around and shut it behind us.
Recently, I was introduced to the term moral-licensing through Canadian author Malcolm Gladwell's podcast Revisionist History. I can't help but think that the phenomenon might be at play here. It describes the subconscious decisions we make to engage in prejudice behaviour, because in the past we did something virtuous.
Moral-licensing became a popular theory in 2009, describing those who voted in US President Barack Obama, and subsequently reverted to racist behaviours.
When I think about it in this context, I think about the companies who have hit a quota of females and assume the job is done. But token acts of egalitarianism do not mean you have an egalitarian workplace. It's box-ticking and it's bad for business.
I encourage every business leader to introduce a diversity plan and to really think about fostering an inclusive and respectful environment for diversity to thrive. Here's where I think is a good place to start:
women need to feel supported in the workplace, they need allies to feel confident enough that they can share their beliefs, their values and their Our leaders need to reengineer working environments to make them a safe, supportive place.
we need to be aware of our unconscious biases and flagging behaviour in the workplace that isn't inclusive. It's little things like calling grown women 'girls'. They're small but reinforcing behaviours, and added up and they have impact.
support groups and events around International Women's Day are great, but how can we make sure we have a diverse spread in the room and it's an inclusive and encouraging environment for everyone.
I do believe the majority of businesses have the very best of intentions in this space, but leaders need to turn those intentions into actionable plans. So, this International Women's Day, I challenge you to speak out publicly about your business's progress and goals for diversity. How is your organisation tracking and what is your vision and plan for the future? What you're doing to ensure you're not giving in tomoral-licensing?
Communicating this business case, setting goals and reporting on progress are key to driving change. The door to diversity will not open itself.
---
About this author
Anna Curzon, Xero Chief Product and Partner Officer
How Universities Can Support Women-Led Entrepreneurship - Stanford Social Innovation Review
Posted: 08 Mar 2019 09:28 AM PST
When Maria Artunduaga won a University of California award in 2017 for her team's technology to manage pulmonary disease, she noted a critical factor in the victory: contest-organized mentorship from Jocelyn Brown with the Rice 360˚ Institute for Global Health.
"Her experience building health technologies for preterm babies in Africa was key to our success in the Big Ideas student innovation contest," Artunduaga said. "Jocelyn challenged me to learn more engineering, to think carefully about the right processes to transition medical devices from design to development, to clinical evaluation and distribution in a global health setting, which is completely different from the US."
Artunduaga turned the technology into the centerpiece of a company she founded in 2018, Respira Labs. Unfortunately, her story is a rarity in the United States. Only 17 percent of startups had a female founder in 2017, the same rate it was five years earlier, according to Crunchbase. When it comes to people of color, it's even worse: Less than 4 percent of women-founded businesses in 2017 had a black female founder, Digital Divide observed. Women are half as likely as men to start a business, the Kauffman Foundation found. And women's startups pull in about $935,000 in venture capital investment versus men's $2.1 million, even though women-led businesses made 10 percent more in cumulative revenue over a five-year period, Boston Consulting Group (BCG) reported in 2018.
Accelerators—organizations that encourage, fund, promote, and guide startups—have an important role to play in addressing these inequities. They must not only proactively recruit women entrepreneurs, but also, as BCG noted, assemble deeply experienced women from many industries to "act as role models and mentors" to budding entrepreneurs.
Accelerators within universities—institutes replete with female faculty, researchers, staff, and alumna who are often available to help aspiring entrepreneurs—are particularly well-suited to the challenge. Big Ideas, our innovation contest at the University of California, Berkeley, has seen significant progress: Women founders made up 52 percent of the Big Ideas winners in 2017, up from 36 percent in 2006.
We've identified three key factors behind the uptick that other organizations aiming for equity should take into consideration:
1. Extensive Outreach and Mentoring
Every starting female entrepreneur like Artunduaga should be able to regularly connect with an experienced mentor like Brown. Big Ideas gives plenty of opportunities for mentor connections by running the program over eight months, while providing access to a large number of women mentors. For the 2013-2014 contest, 30 percent of our mentors were female; for the 2018-2019 contest, nearly 55 percent of our mentors are female. We believe this gender parity helps overcome the confidence barrier experienced by some aspiring women entrepreneurs—a barrier documented by decades of research showing men are more likely to be overconfident, and women are more likely to be underconfident in their skills and performance in the workplace.
For example, in our analysis of the Big Ideas application process in 2017, 53 percent of women and 68 percent of men said they were "likely to start a social venture on their own or with others in the next 12 months." Eight months later, 63 percent of women reported this as their intention, while the percentage of men remained the same. Furthermore, at the start of the Big Ideas process, more male than female entrepreneurs felt confident in developing a strong network to support their social venture. However, by the end of the contest, this flipped—more women founders reported high levels of confidence than men.
2. More Women Judges
Entrepreneurial ideas from women should be assessed by people who are aware of the barriers women entrepreneurs face. A study featured in Harvard Business Review highlighted how investors will generally ask promotion-oriented questions to men and prevention-oriented ones to women, and award nearly seven times more investment to startups that fielded promotion-based questions. To circumvent this trend, Big Ideas has engaged a judging team for 2018 that is 52 percent women, up from 42 percent in 2014. In that same timespan, the percentage of awards going to women went from 40 percent to 52 percent.
3. Bias Correction
Left unchecked, bias might take hold in the stages of the Big Ideas process, from pitching to mentoring to judging. Indeed, one of the biases noted by the BCG study is that women founders are subject to pushback when making presentations. According to the research, investors often assume—or say—that women founders lack technical knowledge. However, men are permitted to overpitch or oversell their ideas with best-case scenario projections. Likewise, a 2014 study from MIT, Harvard, and University of Pennsylvania researchers demonstrated that the same idea pitched by an attractive man is at least 60 percent more likely to get funding than one from a woman. We aim to avoid that by having contest entrants place their names and bios at the end of their applications, and by offering multiple ways students can present their ideas, including written documents, oral presentations, and videos.  
Aiming Higher
Other universities have incorporated many of these concepts in their efforts to support budding women entrepreneurs. The IDEAS contest at MIT offers three opportunities and two pitch dinners for students to apply, receive feedback, and reapply. The Priscilla King Gray Public Service Center, which runs IDEAS, also has a predominantly female staff who work extensively on increasing participation in the contest. Over the last five years, 80 percent of winning IDEAS teams have had at least one female team member. The University of San Diego's Global Social Innovation Challenge has increased female participation by launching a Women Innovators Initiative. It includes seed funding, and female networking and mentoring opportunities for student competitors. In 2018, 73 percent of its competitors were women, up from 46 percent in 2017.
Women Innovators Initiative, IDEAS, and Big Ideas are a small slice of the higher education innovation landscape in the United States. If more university-based programs follow the steps they've taken to support women entrepreneurs, they too can play an important role in addressing the gender disparities so evident in American entrepreneurism. With enough of us working together, stories like Artunduaga's could become the norm, not the exception. It's a future we would like to see.
Hey guys, feel free to use la pomme - The Guardian
Posted: 08 Mar 2019 08:44 AM PST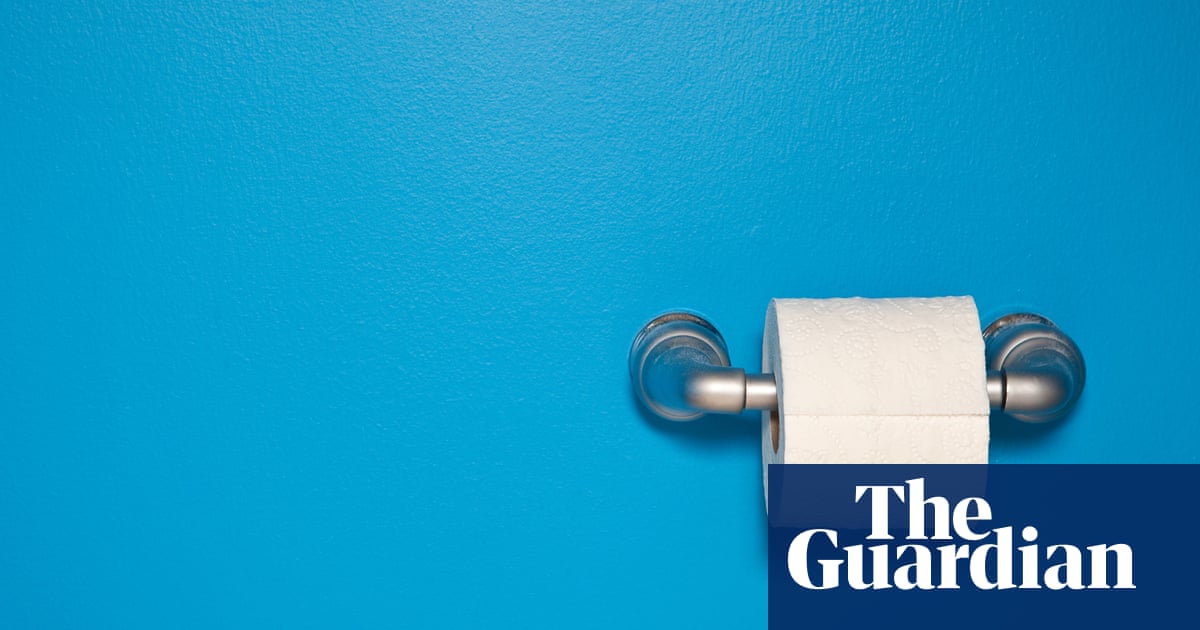 Thank you, Aditya Chakrabortty, for giving us hope (In an era of cuts, one city has the imagination to fight back, 6 March). You show that there are alternative ways to live other than the ruthless, cut-throat world which is all we have had for so long. What we need now is someone to turn these ideas into a new political position that we can all vote for.
Jim Howard
Canterbury, Kent
• Oh dear, I'm in trouble. My husband said I should have written a letter to the Guardian for Friday's paper because it was sure to be printed due to my gender (International Women's Day, Letters, 8 March).
Christine Hawkes
Cambridge
• A notable omission from Stuart Heritage's piece (Hey buddy, please don't call me chum, G2, 6 March) is the generic form of address I hate most, admittedly as one of a group. Please don't call me "guys". I'm not one! I first encountered it from a local (and hopeless) tour guide in Mongolia in 2011.
Margaret Logan
Helston, Cornwall
• Stuart Heritage could add the term "youth" to his list of terms for addressing colleagues. It is popular around Nottinghamshire when men of retirement age meet up.
Ian Clegg
Nottingham
• The Two Ronnies may have used the phrase "the doughnut in Granny's greenhouse" (Letters, 7 March), but it had previously been the title of a 1968 LP by the Bonzo Dog Band (at the risk of inventing another euphemism, I would add that they had dropped the Doo-Dah by that time).
Jem Whiteley
Oxford
• Chez nous (Black Country council house), the lav was called la pomme.
John Banks
Ledbury, Herefordshire
• Join the debate – email guardian.letters@theguardian.com
• Read more Guardian letters – click here to visit gu.com/letters
• Do you have a photo you'd like to share with Guardian readers? Click here to upload it and we'll publish the best submissions in the letters spread of our print edition