---
SBA administrator Linda McMahon hears small-business complaints during Phoenix stop - AZCentral
Posted: 06 Mar 2019 01:55 PM PST
Lower tariffs, more employees, better infrastructure. If small business owners in Arizona had a unified wish list, those items likely would be on it.
Linda McMahon, administrator of the federal Small Business Administration, heard as much during a stop in Phoenix March 5 that featured an informal roundtable discussion with around a dozen representatives of small businesses here.
Concern over tariffs
Jeff Herbert, co-owner of Superstition Meadery, said tariffs imposed by other nations on U.S. alcohol exports, such as the mead beverages made by his Prescott-based company, are the biggest challenge he faces. 
"A $16 bottle (of mead or wine) can hit $100 at a shop in Shanghai," he said. That includes a 50-percent Chinese tariff, another 25 percent or so in value-added and consumption taxes, plus shipping and distribution expenses plus retailer markup.
"The U.S. doesn't charge that much when bringing alcohol in from other countries," he said. "It's an unbalanced situation."
President Donald Trump's economic policies have focused on inking trade deals that are more advantageous to the U.S., with the White House reopening negotiations of trade pacts with China, NAFTA partners Canada and Mexico and other nations.
"The president is emphatic about making sure America is not on the wrong end of fair trade," said McMahon, a co-founder and former CEO of WWE (World Wrestling Entertainment) before joining Trump's cabinet.
Luis Ramirez of Ramirez Advisors Inter-National in Glendale told McMahon he feels the U.S. needs to invest more in better infrastructure, citing roads, bridges and facilities at border crossings.
Separately, a survey released this week by the National Association of Manufacturers said 77 percent of members cited infrastructure that's not up to standard as a threat to America's economic competitiveness. The manufacturers group, meeting in Phoenix this week, released that finding while hosting a visit by Vice President Mike Pence.
Lingering labor issues
Several Arizona business leaders attending McMahon's roundtable earlier in the day also complained about an inability to find and hire qualified workers. Part of that reflects a strong economy that has put skilled labor in short supply, though Yuma vegetable farmer John Boelts complained of finding enough people to harvest crops.
"We don't have a guest-worker program," said Boelts, president of Desert Premium Farms. "If we can't import our labor supply, we will definitely import our produce."
The inability to attract and retain workers was another top concern of business leaders, according to the survey conducted by the National Association of Manufacturers.
McMahon called the lack of skilled labor the top issue she has heard about in similar meetings held with business leaders around the nation. As one policy effort, she cited Trump's desire to encourage vocational training, with more collaboration among businesses, labor unions and the education system.
McMahon encouraged small businesses with an eye on exporting to assess the potential demand for their products in other nations and to visit the agency's website, sba.gov, for information on programs including exporter-assistance loans.
Thank you! You're almost signed up for Business Morning News
Keep an eye out for an email to confirm your newsletter registration.
Exports by small businesses "have been growing but not fast enough," McMahon said. "There's a real opportunity to do more."
The nation's trade deficit widened to $621 billion in 2018, with China accounting for two-thirds of that, the Census Bureau reported March 6.
Reach the reporter at russ.wiles@arizonarepublic.com or 602-444-8616.
Support local journalism. Subscribe to azcentral.com today.
Read or Share this story: https://www.azcentral.com/story/money/business/2019/03/06/small-business-administrations-linda-mcmahon-meets-phoenix-employers/3058880002/
SBA offering free small business leadership program in Lakes Region - The Laconia Daily Sun
Posted: 25 Feb 2019 12:00 AM PST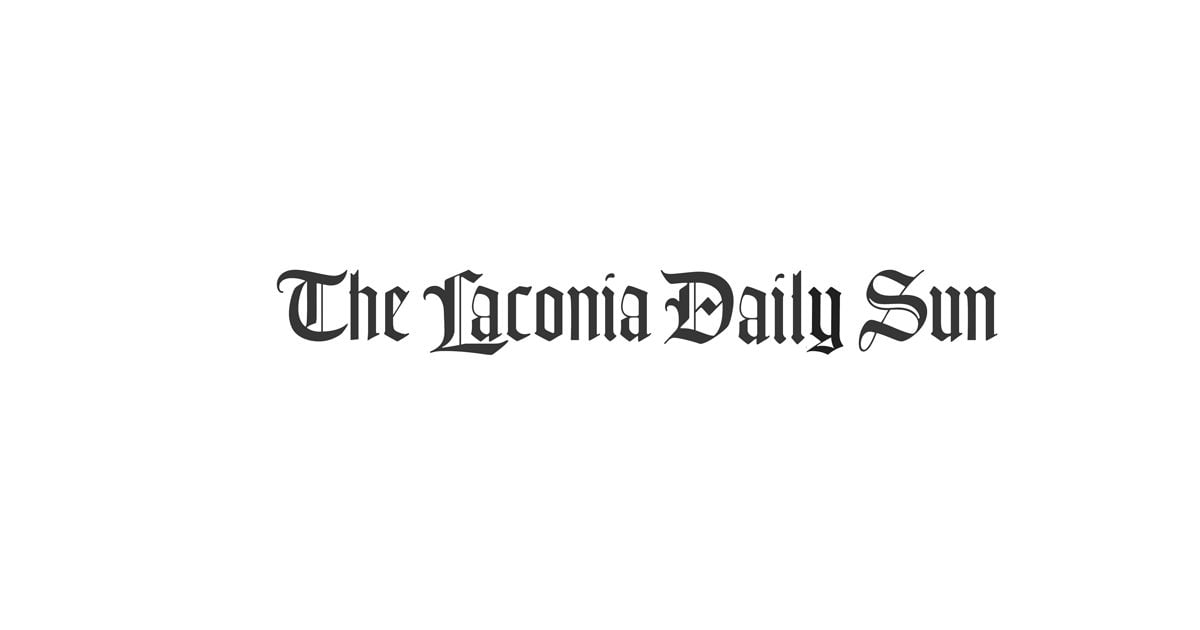 CONCORD – The U.S. Small Business Administration is seeking 20 small business owners in the Lakes Region to participate
in the 2019 Emerging Leaders Initiative that will give them an opportunity to develop a three-year,
tailored strategic growth plan for their businesses. The program is free and provides firms with the
organizational structure, resource network and assistance needed to build a sustainable business of
size and scale. It begins in April at the Franklin Savings Bank's Community Learning Center in Tilton
and is delivered in 13 sessions held every other Tuesday morning through October.
Over the course of seven months, participants are given the opportunity to work with experienced mentors and develop
connections with their peers, community leaders, and the financial community.
The curriculum is specifically designed to stimulate and support the expansion of a business by exploring new markets, increasing revenues, and building capacity. Emerging Leaders delivers advanced training and provides strategies to assist firms in accessing new avenues of capital, providing practical tools for business development, and establishing a network of government resources and
business leaders that can assist their businesses.
To be considered, firms must have annual revenues of at least $250,000, have three years of operations and at least one employee. Some examples of past participating businesses include manufacturers, retail/wholesalers, contractors, professional services and food service.
To be considered for the class, fill out the online registration at interise.org/SBAemergingleaders, by March 8.
More details about the Emerging Leaders Initiative are available at www.sba.gov/emergingleaders or you can reach out to the SBA office by emailing rachael.roderick@sba.gov
or greta.johansson@sba.gov or calling 603-225-1400.
Karen Mills' journey from SBA chief to fintech backer - American Banker
Posted: 06 Mar 2019 07:00 PM PST
Former Small Business Administration chief Karen Mills has a vision for a small-business utopia.
"In my hometown in Maine, there is a woman who runs a brewpub," Mills said. "She told me she sits on her bed at night, opens her laptop, pulls up her QuickBooks account, her bank account, her TurboTax account, and her Square payments account, and in her mind she tries to create a spreadsheet of her cash flows going forward and figure out if she needs to borrow money."
In Mills' vision, all the data that banks and fintechs take in to make their lending decisions — about cash flow, payables, receivables, payments and the like — would be presented to customers like this pub owner to help them run their businesses. They could see their cash flow out into the future, including the impacts of weather and seasons. Somewhere on that dashboard would be a button they could push to get a line of credit or get pre-approved for a loan.

"That would let more small businesses weather a previously life-threatening cash crunch," Mills said. "I believe that could be a game-changer, maybe even reverse this troubling trend we see of fewer small businesses starting."
Mills also said she hopes banks start perceiving small businesses "not as the poor cousins of the consumer credit operation, but as a unique and important and profitable line of business they can invest in, because small-business lending has different needs than the consumer lines. If you think about the small-business borrower first, you design an operation that is meant for them. They will have a better customer experience, and they will become loyal parts of the bank."
All of which helps explain why Mills is scheduled on Thursday to announce that she has joined the Eastern Bank online lending spinoff Numerated as an adviser and investor.
When Mills became SBA administrator 10 years ago, the country was in the Great Recession, credit markets had frozen, and small businesses were failing because their credit lines were being pulled. About 1.8 million small-business jobs were lost in the first quarter of 2009 alone.
"The president [Barack Obama] and Larry Summers [the National Economic Council director] let me do something pretty aggressive at the time, which was to raise the SBA guarantee rate to 90%, and we got 1,000 banks back to SBA lending in six months," Mills recalled. "That began the unfreezing of the credit market."
During her time at the SBA, Mills worked closely with many community banks.
"I came to respect their roles in their communities and locations and realize they were really under stress," she said. "When I started, there were 8,000 community banks — now there are less than 5,000."
When Mills left the SBA in 2013, she became a senior fellow at Harvard University and began writing white papers about how cyclical pressures and structural changes were putting the squeeze on community banks. She also saw the ascent of fintech firms and wondered whether the technology they were creating could relieve some of that pressure and make credit more available, especially in the form of small-dollar loans to small businesses.
Quote

"Having [Mills'] expertise around the table allows us to not go chasing after shiny, bouncy balls that are not the future of where digital lending is going." — Numerated's O'Malley
"With a traditional relationship banker, it's just too expensive to make a $50,000 loan or a $10,000 loan in the traditional way," she said. "So the hope is that this technology will unlock much more potential for community banks to continue to serve the small-business community."
In 2016 Mills attended a community banking conference where "all I kept hearing about was this guy who'd been working at Eastern Bank," Mills said.
The "guy" was Dan O'Malley, who had started an innovation lab within the 200-year-old mutual bank and was building technology for online small-business lending that would work within the operations of a community bank.
Mills sought him out and began a conversation that led to her writing a case study for Harvard Business School on his innovations.
The CEO of Eastern Bank, Bob Rivers, later decided to spin off O'Malley's unit. Mills decided to invest in the new company, Numerated, and this week she became an adviser to it.
"We're excited to have Karen on board as an adviser because we look to surround ourselves with people who understand how banking and lending are done," O'Malley said. "Karen's perspective has been helpful in continuing to shape what we are building at Numerated. Having expertise around the table allows us to not go chasing after shiny, bouncy balls that are not the future of where digital lending is going."
Numerated now has 11 bank customers ranging in asset size from $2 billion to $47 billion. It started with software that underwrote $700,000 loans. Now the software can be used for loans and lines, SBA and non-SBA, up to $150,000. It recently launched support for business overdraft protection. It will soon offer business credit cards. Later this year it will begin making agriculture loans, which it already supports for one bank, and business lending of up to $1 million.
During the government shutdown in December and January, a Numerated client — Seacoast Bank in Stuart, Fla. — had a government contractor customer that was not getting paid and was two days away from not making payroll and having to shut down, O'Malley said. The contractor called Seacoast and got a loan in 78 minutes using Numerated's software.
"That is where this is going," O'Malley said. "As a small business, you have ups and downs. Having a financial partner that can do that for you is amazing."
Mills praises the Kabbages and OnDeck Capitals of the world for creating the online lending market for small business.
"They opened up innovation in a sector where there hadn't been a lot of innovation in 100 years," she said. "My grandfather got a loan from the Bank of Boston in the 1920s, and the process was about the same as it is today. It was a very paper-intensive process, very much about the personal conversation — and that worked well for a long period of time. But it became too costly, so these small banks were pulling back and not servicing the small-dollar loans, and there was this gap."
But in Mills' view, some small businesses will continue to want to visit their community bank to have a personal relationship, an adviser and other services in addition to online loans.
"There will be room in the market for a whole set of solutions including the evolution of the community banks," Mills said.
Editor at Large Penny Crosman welcomes feedback at penny.crosman@sourcemedia.com.
You Still Have Time to File for SBA Disaster Loan - My Panhandle
Posted: 06 Mar 2019 03:17 PM PST
BAY COUNTY, Fla. - Was your Florida business impacted by Hurricane Michael? You  a Small Business Administration Loan could help out and you still have time to file.
These working capital loans provide funds to pay debts and expenses that could have been paid by the business as if the disaster not occured.
Loan terms up to 30 years with interest rate of 3.675% for small businesses, and 2.5% for nonprofit organizations.
You can file online at disasterloan.sba.gov, in person at a temporary recovery center, or by mail by calling (800) 659 2955 to have an application mailed to you. 
The filing deadline is June 11 2019.