---
Starting a Small Business? This $20 Class Will Teach You How to Help It Thrive. - Entrepreneur
Posted: 21 Feb 2019 12:00 AM PST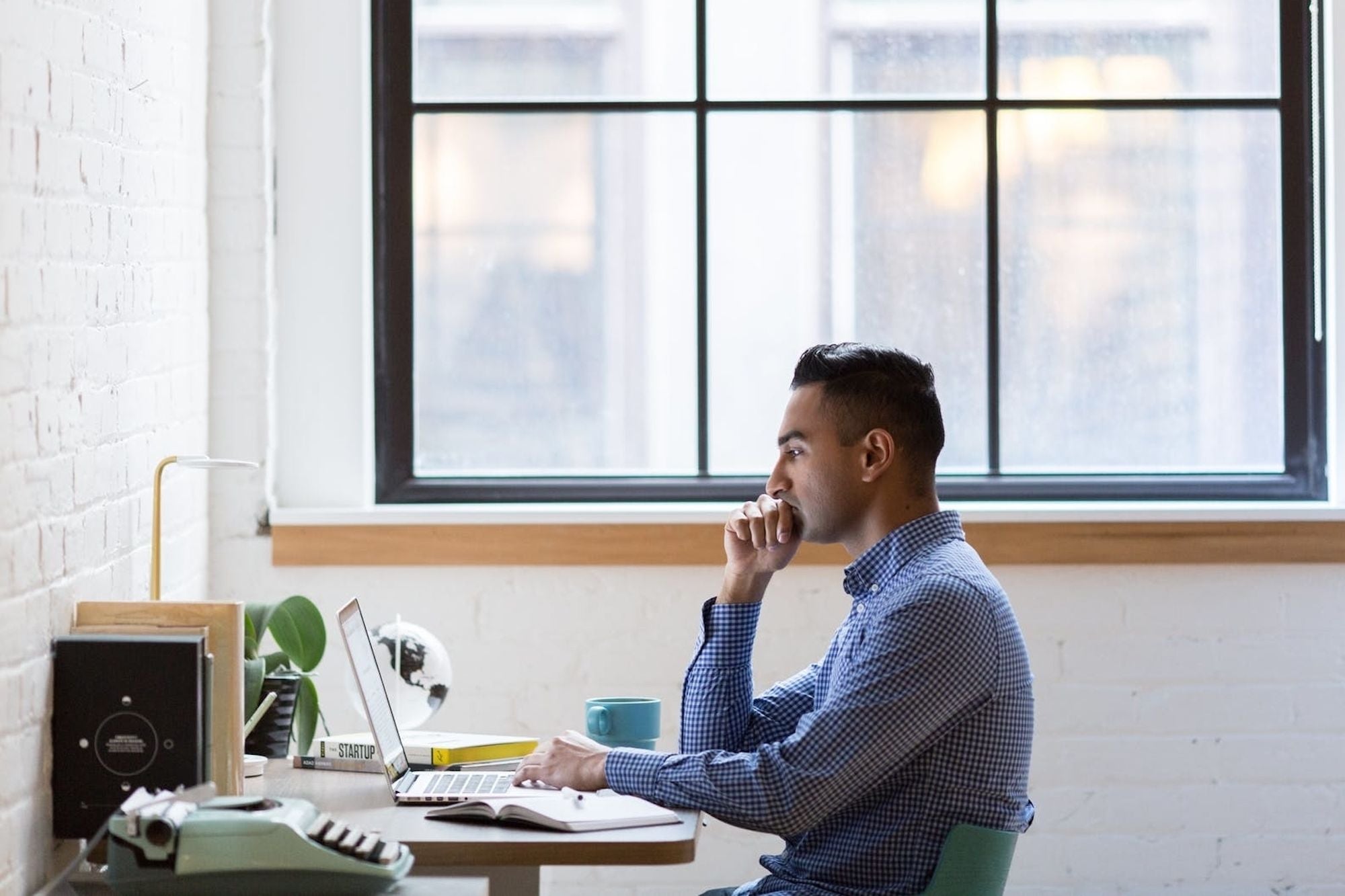 Barry Moltz shows students how to establish profitable, sustainable ventures across 15 hours of content.
2 min read
Disclosure: Our goal is to feature products and services that we think you'll find interesting and useful. If you purchase them, Entrepreneur may get a small share of the revenue from the sale from our commerce partners.
To say it's difficuly to get a venture off the ground is an understatement. If you've ever considered such an undertaking, you're probably well aware of the cautionary statistic that more than half of startups fail within four years. But do you know why so many small-business owners (SBOs) are doomed?
As consultant and marketing influencer Matt Sweetwood points out in a guest piece for Entrepreneur, the reasons why the average small business crashes and burns are manifold. In the majority of cases, there just isn't a market for one's product. But SBOs can also run out of cash, be outcompeted, put together the wrong team, lack a solid business model, or just plain lose focus.
Long story short: As an entrepreneur, you're up against a lot. That's why author and small business expert Barry Moltz has worked with CreativeLive to put together the online class "25 Ways to Jumpstart Your Business," a 15-hour primer on tackling these hurdles and sustaining a profitable business.
You may know Moltz from his appearances on NPR and MSNBC, or from titles like You Need to Be A Little Crazy: The Truth about Starting and Growing Your Business, now in its fifth reprint. With decades of entrepreneurial experience under his belt as both a founder and a consultant, the Entrepreneurship Hall of Fame member has seen firsthand the factors that have made small businesses thrive and fail.
Across 34 different lectures in the aforementioned class, he shares with his students these lessons he's learned and gives them practical advice on how to solve common problems faced by entrepreneurs. Upon enrolling, you'll get access to lessons on customer acquisition, vendor and team management, small business finance, balancing cost and quality, growing an online presence, building a culture, forecasting, and more — all of which are accessible 24/7 on any web or mobile device. By the time you've completed your education with Moltz, you'll be able to unlock your true potential as an entrepreneur.
Lifetime access to "25 Ways to Jumpstart Your Business with Barry Moltz" normally retails for $49, but for a limited time, Entrepreneur readers can sign up for just $19.99 — a savings of nearly 60 percent.
Small Business Development Center opens drop-in lab - Tillamook Headlight-Herald
Posted: 02 Mar 2019 12:00 AM PST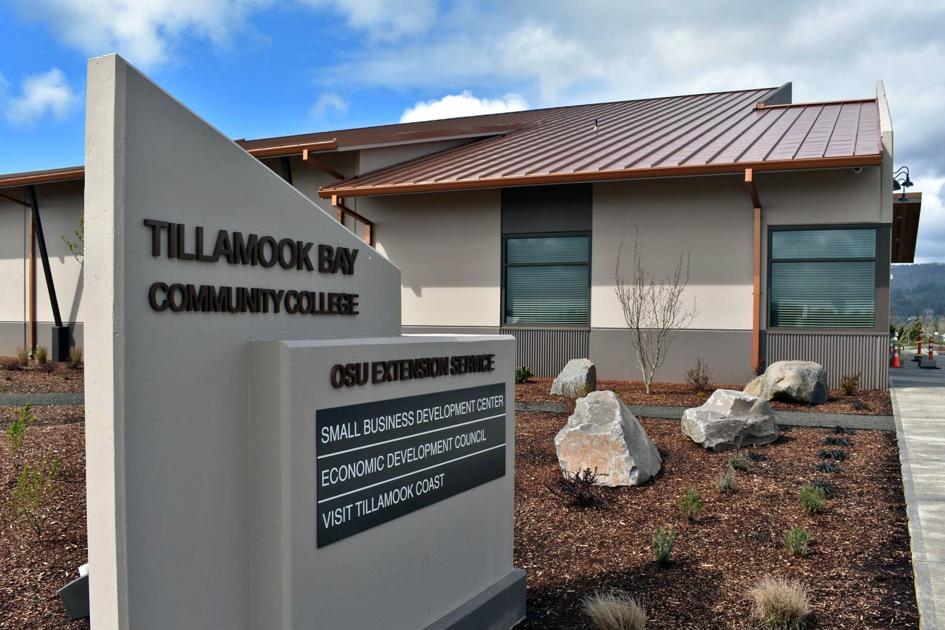 The Tillamook Small Business Development Center team has added a new service for businesses in Tillamook County.
Many small business owners reportedly said they wanted to have times they could drop in without an appointment to meet for a few minutes with a business advisor. To accommodate client needs, the Small Business Development Center has established a business lab with drop-in times.
You can now stop by PRI #114 without an appointment on Wednesday's between 11 a.m. and 2 p.m. On the fourth Wednesday each month, assistance will be available in the evening from 5 – 8 p.m. On the first Saturday each month, the lab will be open from 11 a.m. – 2 p.m.
"We hope our Tillamook County businesses will visit us during these drop in hours to get business advice or just chat with an advisor or other business owners," a statement from the Center said. "This is a pilot project we will run through June 2019 to see if our business owners use it."
Tillamook County has a new Economic Development Council Director, Terre Cooper. She took the helm as Director of the Economic Development Council of Tillamook County in January 2019, continuing her career in Oregon and bringing with her years of experience as an economic development professional. She has a Master's of Business Administration from Eastern Oregon University.
Cooper has been involved in economic development efforts in Oregon having worked with the Confederated Tribes of the Umatilla Indian Reservation, working in business development, marketing and grant management. The City of Hillsboro working with existing Hillsboro businesses to grow and expand while cultivating relationships between the area businesses, economic development agencies and state and federal agencies.
At the Economic Development Council of Tillamook County, Cooper will focus on helping companies to grow and expand their workforce, bring new businesses to the community as well as working on area impediments to growth such as housing and workforce issues.
Free, confidential one-on-one business advising times are available in Tillamook County by appointment. Call 503-842-8222 x 1420 to schedule a time to meet.
Terre Cooper can be reached at (503) 842-8222 x2500 or terrecooper@tillamookbaycc.edu.
For more information about training programs see the list of upcoming events below or contact the Tillamook SBDC at 503-842-8222 x1420 or tillamooksbdc@bizcenter.org.
To register visit https://bizcenter.org/centers/tillamook-bay-sbdc/our-classes/ or on Facebook at https://www.facebook.com/TillamookSBDC/.
Upcoming workshops offered by the SBDC:
3/8/19 Friday 4 - 6 p.m. Ready, Set, Start Your Business at TBCC PRI building room 114. The cost of this workshop is $20.
If you are thinking of starting a business, this is a great place to begin! Learn how to evaluate your business idea and business planning basics. What are the different forms of ownership you need to consider? Why do businesses succeed? Why do businesses fail? This course is helpful for anyone who wants to start and sustain a successful small business.
3/18/19 – 5/20/19 Monday 9 a.m. – noon Solo Business Builders at TBCC PRI building room 114. The cost of this program is $285.
Looking to start a retirement business? Have a business working from home with no employees? As a solopreneur you started a business to do what you love and make some money but sometimes you can get bogged down in running your business. This 10-session course is designed to help you find resources and share ideas for business success. Join other solopreneurs to learn strategies to operate your business in ways to avoid burnout.
Chamber offering boost to local entrepreneurs - Herald-Whig
Posted: 02 Mar 2019 10:01 PM PST
Posted: Mar. 3, 2019 12:01 am
The Quincy Area Chamber of Commerce is doing its best to support local entrepreneurs.
QACC is offering more than $10,000 through its business plan grant, which is part of the organization's Small Business Program, a concept that also includes small-business mentors, workshops and other resources.
"This year, we wanted to do more than simply offer a grant to entrepreneurs in Adams County," said Alta King, QACC communications specialist. "We want to be certain we provide each applicant with a plethora of resources as they begin -- and continue -- their journey toward owning their businesses.
"We have a team of professionals with a wide variety of experience who are committed to meeting with anyone who applies for the grant."
Each grant applicant will be required to meet with a mentor. This requirement gives each applicant a professional who can give them insight into what it takes to own and run a business.
Applicants will be paired with mentors based on where they are in starting their businesses and developing business plans.
The purpose of the Business Plan Grant Program is to foster business initiatives plus expansions in Adams County.
Applications must include business plans, which a committee will review based on concept, innovation, viability and economic impact.
If an applicant doesn't receive a grant, he or she will receive feedback from the committee to improve his or her business plans.
Another aspect of the Small Business Program involves workshops that will be geared to small-business owners and anyone wanting to start a business. The workshops will be developed by a committee of business professionals.
For more information on the Small Business Program, call King or Executive Director LaTonya Brock at 217-222-7980.
Title Center adds
Quincy site to lineup
Springfield-based title agency Illinois Real Estate Title Center LLC -- doing business as the Title Center -- recently announced its acquisition of First Community Title Services Inc., a subsidiary of Heartland Bancorp Inc.
The acquisition adds First Community Title Services in Bloomington, Champaign and Pekin locations to the Title Center's existing offices in Springfield, Effingham, Jacksonville, Paris, Peoria and Quincy.
They said it
º CNBC: "More details are emerging about a production partnership between Netflix and Barack and Michelle Obama. The company, called Higher Ground Productions, (will be) staffed by veterans of MTV, ESPN and FX Networks and will produce projects that empower 'new and diverse voices.' The Obamas announced last year they signed a multiyear deal with Netflix for scripted and unscripted films and series. 'Our goal isn't just to make people think -- we want to make people feel and reach outside of their comfort zone,' Michelle Obama said."
º MarketWatch.com: "The housing market has begun to shift in buyers' favor, and mortgage rates have fallen significantly from recent highs since the start of 2019. The average rate on a 30-year mortgage dropped to a one-year low of 4.35 percent (in late February). In 2018, the 30-year fixed-rate mortgage averaged 4.54 percent."
º NPR: "The Kraft and Oscar Mayer brands are worth a lot less -- as much as $15.4 billion less than they had been. Big name brands have been under pressure to cut costs as consumer tastes have been changing. Many are turning to cheaper store brands or are doing their shopping online. One possible sign of that shift came when Kraft Heinz Co. -- which sells well-known packaged food brands including Kraft Mac and Cheese, Oscar Mayer hot dogs and Jell-O -- announced a big quarterly loss and that its Kraft and Oscar Mayer brands were worth billions less than previously stated. The company, which was formed when Heinz and Kraft merged in 2015, said it lost $12.6 billion in the fourth quarter, compared with an $8 billion profit a year earlier."
The top five
FirstWeFeast.com's ranking of fast-food french fries:
1. Arby's.
2. Wendy's.
3. Carl's Jr.
4. McDonald's.
5. Popeye's.
Words of wisdom
º Bronze medal: "To be successful, you have to have your heart in your business and your business in your heart." -- Thomas Watson Sr., chairman and CEO of International Business Machines.
º Silver medal: "Most great people have attained their greatest success just one step beyond their greatest failure." -- Napoleon Hill, author of "Think and Grow Rich."
º Gold medal: "When times are bad is when the real entrepreneurs emerge." -- Robert Kiyosaki, founder of Cashflow Technologies.
Non-profit helps Tri-Cities small businesses - NBC Right Now
Posted: 02 Mar 2019 07:02 PM PST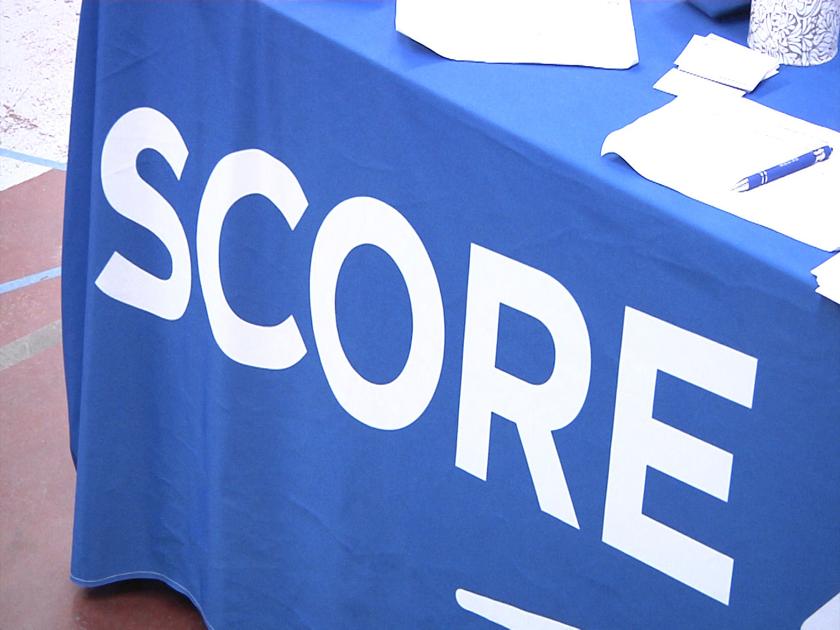 PASCO,WA- SCORE is a nationwide non-profit whose sole purpose is to mentor small businesses. The Mid-Columbia chapter hosted it's first ever "Equipping Entrepreneurs" workshop at Columbia Basin College.
This workshop gave future small business owners tips and lessons for running a small business. Kathi Ellis, who owns a business called "Kathleen Ellis Author", already uses SCORE's services and she walked away very impressed with what she learned from the workshop.
"It's great for anybody wanting to start a small business because this community does not want to see people fail they want to see them succeed," said Ellis.
One of the business owners who spoke at the event was Isaac Butts who owns "Wake Up Nation LLC." Butts felt honored to give advise to aspiring entrepreneurs as well as he hopes his message can be one that inspires those who attended.
"If I can be a spark to them and in return that spark can spark their family their friends and they see them doing something extra," said Butts. "They see them doing something phenomenal I don't think it gets any sweeter than this."
Business Calendar | Calendar - Winston-Salem Journal
Posted: 02 Mar 2019 09:01 PM PST