---
Durant comes up short in bid for reality show, $500k Main St. makeover - KXII-TV
Posted: 26 Feb 2019 04:53 PM PST
DURANT, Okla. (KXII) - After several months of preparation and competition to be featured on an online show and get a half a million dollar downtown makeover, the city of Durant is out.
The announcement was made through a video streamed at a watch party to hundreds of people.
But there's a silver lining, the makeover is still happening.
It was announced Tuesday evening that Searcy, Arkansas, will be the subject of the fourth season of The Small Business Revolution.
"It's just real disappointing as a community to have lost tonight. I really thought we had it," said Teddy Gabbart of Gabbart Communications.
The more than three month long journey for Durant came to an end Tuesday night.
The town made it to the final round of the race to be featured on Season 4 of the Hulu show Small Business Revolution with co-hosts Amanda Brinkman and Ty Pennington.
"We have a lot of awesome business owners that we just got together and just united during this time," said pest service business owner Melissa Garrett.
Twelve-thousand U.S. towns applied to be on the show, and Durant made the top 20 cut in November
They got all the way to top six, which then goes to a public vote.
Durant didn't go down without a fight from community rallies, social media promotions with the My Durant hashtag, even small businesses offering incentives for voters.
Pink Door Boutique owner Nicole Polson said to her, they still won.
"Everyone's really lifting each other up in town and showing us that small business is what's most important, and the heart of our town," Polson said.
Which is why after this process, groups lined up to invest in the community. It's called the Our Durant project.
"We are going to commit to over $500,000 in work and services to host our own Small Business makeover here in Durant," McCraw said.
Durant Main Street board member Liz Mccraw said partners like Durant Main Street, REI Oklahoma, and Choctaw Nation to name a few are pitching in for their small business revolution.
Small businesses can apply in August, and they'll pick six to renovate and film the process.
"We know that what we have here is special. And that's how come we've made it this far in the process. And so we're going to be just fine, better than fine, we're going to thrive," McCraw said.
The Scullery: A small business success story - WITN
Posted: 27 Feb 2019 02:46 AM PST
GREENVILLE, NC (WITN) - It can be easy to forget the struggles many people faced before finding success.
For Matt and Erin Sculley, the road to owning and running a top-rated small business was winding with more than one big bump along the way.
Today, The Scullery is Greenville's top-rated spot for breakfast and brunch on both Yelp and Trip Advisor. It feels like a community staple in Uptown Greenville, but the restaurant only opened 6.5 years ago.
You might say Matt and Erin Sculley were unlikely restaurant owners.
Both graduated from ECU's music program and moved to New Orleans to pursue their careers fourteen years ago.
Erin started teaching music and Matt joined the New Orleans opera.
After less than a year in Louisiana, Hurricane Katrina brought everything to a halt.
They evacuated with a car full of basic essentials and their dogs thinking they'd return home in a few days.
When they finally returned three months later, they found their home destroyed.
"Yes, my car was flooded. All of our clothes, things that you don't think about that are on the lower levels of bookshelves -- like big photo albums... you know books that you keep from college and things like that -- some of the things we were able to salvage when we went back were things like dishes that had been up high and a a few pictures, but not much," Erin Sculley said.
In an optimistic twist, the couple got engaged to be married on that trip.
They returned to Greenville, where their church families and college part-time jobs offered them a way forward.
"The people here in Greenville are just incredible and did a really great job of taking care of us and welcoming us back. [They] gave us a mini-van because Erin lost her car, we got that as a donation, we got a bunch of furniture because we didn't have any furniture to furnish our place. Some of it we still have, a lot of it was nicer than the stuff we had," Matt Sculley said.
They got married and started over.
Erin took a job teaching music at The Oakwood School and Matt worked in youth ministry and in his church's music program.
The couple did some catering on the side having both worked restaurant jobs over the years.
Then Matt lost his job.
In 2008, the economy tanked and his position was cut.
They took it in stride.
"This is a sign!" Erin said. "This must be a sign, so let's try it out and see how it goes..." Matt said.
Together they made a restaurant business plan to expand on their catering side gig and entered a competition through the City of Greenville.
They won and opened The Scullery with their $15,000 prize in June of 2011.
"When we started we just had grilled cheese... I think two salads, a soup, like four ice creams and a daily soup and a special," Matt said. "It just came together and it was really a community activity. It was everybody coming together, the city, the university....so its really a miracle that we were able to do it just looking back on it it's crazy how we started with literally nothing."
The business employs mostly young, student aged staff which results in somewhat high turnover, but Matt Sculley manages the place daily -- you'll likely see him seating guests, cleaning tables and taking orders -- and he sees it as an opportunity to teach invaluable life lessons.
"Lessons of how to work on a team, how to be kind to anybody, how to speak to anybody, how to work hard no matter what you're feeling personally, and how to be dependable and accountable to your co-workers," he said.
Tips are shared equally among all staff working each day.
After 6.5 years, the Sculley's say they owe their success to the community that supported them from the beginning and they're committed to giving back.
"I really am a strong believer in the whole community...especially the people that are under-served and under-appreciated like our friends in the LGBT community are, immigrants, people from different backgrounds...everybody is welcome at The Scullery. It's a place for everybody," Matt said.
The Scullery is only open on Sunday's once per month for two special brunch seatings with family-friendly drag shows that benefit the Pitt County Aids Support Organization. Tickets are $10 and the event sells out every month.
"It's fun, it's a lot of fun!" Erin said.
Once the focus of their careers, music remains a large part of the Sculley family's daily life.
Every now and then, if someone asks nicely, restaurant customers even get to hear them sing.
Be sure to watch the attached video for a sample of an impromptu performance by Matt!
Entrepreneurs invest $101 million with guidance from Small Business Development Centers - Madison.com
Posted: 26 Feb 2019 08:00 AM PST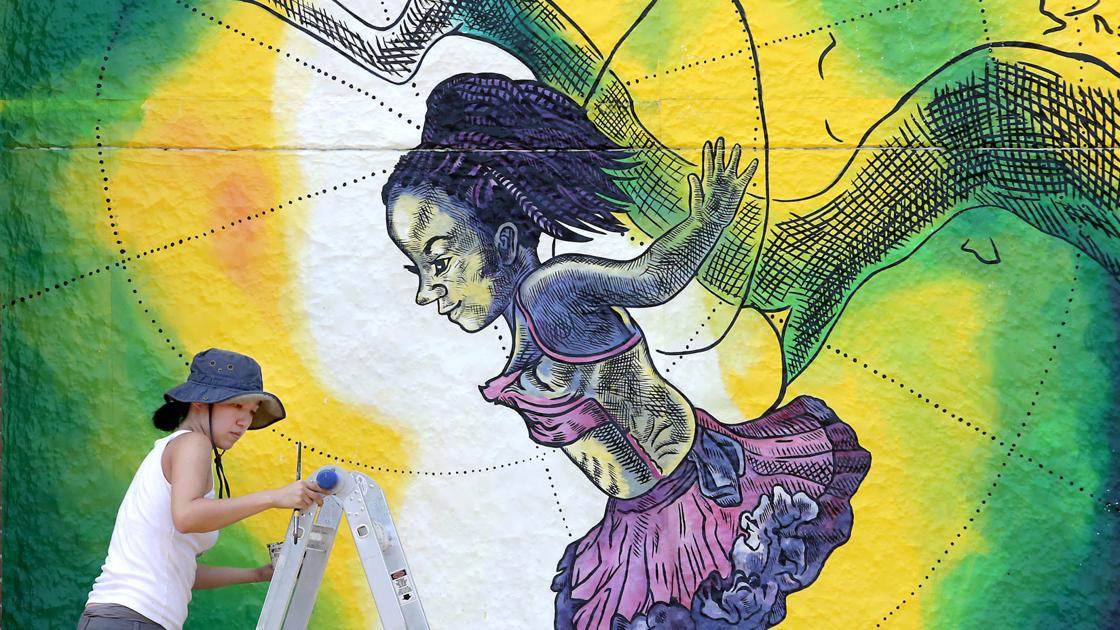 The success stories have included numerous fitness centers and gyms around the state, an independent book store in Appleton and a home maintenance company in Onalaska that specializes in small projects.
And now the organization that helped those businesses launch is celebrating its own success.
The state's Small Business Development Centers helped businesses around the state exceed over $100 million in capital investment. It's the first time the centers, most based at UW System schools, have surpassed that mark. 
"Our clients aren't just starting or running small businesses. They are fulfilling their dreams, reinventing their careers and making positive contributions to their communities," said Bon Wikenheiser, state director of the SBDC program. "The SBDC empowers business owners with the information they need to achieve their goals."
The announcement comes as the third annual national SBDC Day approaches on March 20. The centers provide entrepreneurs with new or existing businesses personalized consulting services to start, manage and grow their businesses. The program was founded in 1980 and in Wisconsin is part of UW Extension.
Wisconsin SBDC consultants across 13 locations in 2018 provided confidential, no-cost consulting to 3,780 clients, leading to 256 new businesses, 9,617 jobs supported and $101 million in capital investment compared to $80 million in capital investment in 2017.
In the Madison area the success stories over the past few years have included the expansion of Little Vikings, a Mount Horeb day care facility; improving the business plan for Parthenon's Gyros on State Street; and the creation of State Line Distillery on Madison's Near East Side. Jenie Gao, an artist known for her murals and other paintings in public spaces and businesses in Madison, used the SBDC at UW-Madison's Entrepreneurial Training Program  to help her grow her business in a fiscally responsible way.
"I was bleeding money and trying to figure out what to say yes to and what to say no to. It was hard to figure out what it was all going to add up to when I was going from one gig to the next," Gao, who completed the program in 2017, told the SBDC.  "I'd gotten to the point where I was growing and needed to continue growing. I needed a business plan to meet my goals for growth."
In 2016, centers throughout the country provided 1.24 million hours of consulting to 188,602 businesses. Those services resulted in 17,174 new businesses, 96,095 jobs, $6.4 billion in sales growth and $5.16 billion in capital investments.
In Southern Wisconsin, centers are located at UW-Madison and UW-Whitewater while a Southwest Center covers Crawford, Grant, Green, Iowa, Lafayette, and Richland counties.
Eagle County hosts Small Business Development Center in Edwards - Vail Daily News
Posted: 26 Feb 2019 05:29 PM PST
EDWARDS — A lot of people have great ideas that might make good business sense. But getting started — or growing — can be hard. That's where a Small Business Development Center can be helpful.
The Small Business Development Center is in the Vail Valley. The center, a joint project between the state of Colorado and local public and private agencies, is located (for now) on the second floor of the Slifer Designs Building in the Edwards Riverwalk neighborhood.
Lyndsey Brozyna has been the regional director of the Northwest Small Business Development Center, which operates in several counties in Northwest Colorado, since the summer of 2018. The center opened originally under the auspices of the now-closed Vail Centre. That organization provided an office and other support to the center. Other funding and support came from local business groups, Eagle County, the town of Vail and other public and private entities.
With the Vail Centre gone, Brozyna said an agreement is close with a new partner. That's exciting, she said, because she's working to make more people aware of the center and what it does.
According to the center's mission statement, the Northwest Small Business Development Center "is dedicated to developing new and existing entrepreneurs resulting in an established future of work for our communities."
To that end, the center offers services and free counseling for both new and existing small businesses. That confidential counseling can include business planning, helping small business owners prepare financial requests and other services.
Recommended Stories For You
"We intend to be a comprehensive solution for small business pain points," Brozyna said.
Big solutions for small businesses
In 2018, Brozyna said the center helped small business owners generate $7.5 million in economic growth — including loans and business expansions. That growth supported more than 200 jobs.
Brozyna said economic growth in the area is crucial to weather whatever economic storms may hit the area. Businesses that aren't tied to the resort economy can be particularly valuable.
"When we strengthen our economic base, we're growing our communities," she said.
The center's services aren't just for start-ups. Brozyna said that roughly two-thirds of the center's clients are existing businesses.
But there's plenty of help available for start-ups, thanks to a number of partnerships.
The center, along with help from the University of Colorado, the Colorado Minority Business Office, the town of Vail and other partners, in 2018 hosted a seminar for women business owners. In all, 53 people from Eagle County and six surrounding counties came to the seminar at Vail's Grand View community room.
"The town of Vail was a crucial partner," Brozyna said, helping provide the room and scholarships for the seminar.
Alison Wadey is the director of the Vail Chamber and Business Association. She's also a member of Vail Commission on Special Events.
Wadey called the center "a wonderful resource. Their programming last year was very impactful for a lot of businesses."
Based on the success of last year's efforts, Wadey said the Commission on Special Events agreed to fund more programs this year.
"I was very impressed with her," Wadey said of Brozyna's presentation to the commission. "The programs will be a real benefit."
Wadey said the development center can be a help to business owners in Vail and elsewhere in the valley, adding that she's been reaching out to business owners about some of the education and consultation that's available.
There are other business-development groups, and Wadey said all are helpful.
"All these things put together start to create a positive atmosphere for businesses to start," Wadey said.
In Edwards, Brozyna said she's eager to help entrepreneurs around the valley.
"We want people to know we're here for them, whether it's a new business or an opportunity for growth," Brozyna said. "Help in making that idea a viable, lucrative business is why we're here."
Coming soon:
Intro to SBDC Resources: March 5, 8-9:30 a.m., Colorado Workspace Community Room, Eagle Ranch.
Women in Entrepreneurship: Growth Hacking, A University of Colorado Certificate Program: May 2-3, Grand View Community Room, Vail.
Startup Essentials Roadmap: June 6, 5-7 p.m., Edwards Riverwalk.
Business Plan in a Day: July 11, 5-7 p.m., Colorado Workspace Community Room, Eagle Ranch.
Understanding Business Financials: Aug. 8, 5-7 p,m, Edwards Riverwalk.
For more information, go to http://www.northwestsbdc.org or email lyndsey@northwestsbdc.org
Indiana small business growth breaks records | Business - Batesville Herald Tribune
Posted: 26 Feb 2019 05:51 PM PST
Indiana Economic Development Corp. leaders announced a record-breaking year for small business growth with the Indiana Small Business Development Center and Indiana Procurement Technical Assistance Center helping launch 318 small businesses and secure $86.3 million in government contracts for Indiana businesses, respectively, in 2018.
Together, the Indiana SBDC and PTAC assisted small businesses in the creation of 1,554 new jobs.
"With more than 508,000 companies employing 1.2 million Hoosiers, small businesses play a critical role in maintaining long-term economic growth in Indiana and supporting good jobs in our communities," said IEDC President Elaine Bedel, a Batesville High School graduate. "As a state, we're excited to celebrate not only another record-breaking year for job creation, but also for small business growth in Indiana. Working hand-in-hand with the Indiana SBDC and Indiana PTAC networks, we'll continue to strengthen Indiana's entrepreneurial ecosystem and provide Hoosier innovators with the resources and expert counseling needed to help launch and grow their dream businesses."
Along with leading Indiana's economic development efforts, the IEDC, which recently celebrated a second consecutive, record-breaking year for new job commitments, works to support entrepreneurs and small businesses.
The Indiana SBDC offers a one-stop shop for entrepreneurs looking to start and grow a business, delivering no-cost expert guidance and resources ranging from business planning and valuation to export assistance and market research. Through its network of 10 regional offices across the state, the Indiana SBDC assisted in 318 new business starts and registered 2,266 new clients – the highest annual totals in the organization's history.
Moreover, of the new business starts, 41 percent are women owned, 19 percent are minority owned and 5 percent are veteran owned. Together in 2018, Indiana SBDC advisers helped entrepreneurs and small businesses create 1,265 new jobs (+20 percent from 2017) and generate $97.9 million of capital infusion (+9 percent from 2017). For every dollar spent on Indiana SBDC services, $21.88 was earned or returned in various forms of capital infusion to small businesses.
One highlight: In 2018, Heliponix, an Evansville-based agbioscience startup which developed and commercialized an indoor plant-growing system called a GroPod while its founders were at Purdue University, utilized the Southwest Indiana SBDC to prepare its business plan and financial projections along with a successful loan application through the Vectren Foundation loan program.
The Indiana PTAC helps Indiana businesses compete for and win federal, state and local contracts. With free one-on-one counseling, resources and training across its five regional offices, Indiana PTAC counselors registered 382 new clients (+15 percent from 2017) and helped secure 3,078 government contracts – which is an 805 percent increase from 2017. As a result of the $86.3 million (+174 percent from 2017) in government contracts awarded, Indiana businesses created 289 new Hoosier jobs (+36 percent from 2017).
Together in 2018, 78 percent of the Indiana PTAC clients assisted were either women-owned, minority-owned, service-disabled veteran or veteran-owned businesses. For every dollar spent on the PTAC network, $110 was earned or returned in contract dollars awarded to small businesses.
One highlight: Pro Seal & Plastics, a Fort-Wayne based stocking distributor specializing in industrial sealing solutions, recently announced plans to invest $2.5 million to double the size of its facility in Allen County. The company is growing in part due to securing more than $500,000 in federal contracts in 2018, which were awarded with assistance from the Northeast Indiana PTAC. To fulfill the contracts, Pro Seal & Plastics has already added 12 new jobs and plans to expand further.
Indiana ranks first in the Midwest and top 10 in the nation for entrepreneur friendliness, according to the Small Business & Entrepreneurship Council in 2018, and received an A grade for ease of starting a business, reported Thumbtack last year.