---
SBA Veterans Small Business Advisory Committees to Host Public Meetings March 6 and 7 - PRNewswire
Posted: 26 Feb 2019 03:44 PM PST
WASHINGTON, Feb. 26, 2019 /PRNewswire/ -- The U.S. Small Business Administration's Interagency Task Force on Veterans Small Business Development (IATF) and Advisory Committee on Veterans Business Affairs (ACVBA) will hold quarterly public meetings on March 6 and 7 respectively at SBA headquarters in Washington, D.C. 
The IATF meeting will be held Wednesday, March 6, from 1 to 4 p.m.  The committee meeting will be accessible via Skype webinar and/or conference call:
Dial in: (202) 765-1264
Access code:  19181639# 
The ACVBA will meet on Thursday, March 7, from 9 a.m. to 4 p.m. The committee meeting will be accessible via Skype webinar and/or conference call:
Dial in: (202) 765-1264
Access code:  8482478#
For more information on joining a Skype meeting, click here.
Both Federal Advisory Committee public meetings will provide updates on the state of veteran-owned small businesses (VOSB), including policy efforts and progress made in areas such as access to capital, training and counseling, and government contracting.
This quarter's meetings will also include updates from SBA's Office of Veterans Business Development, information about the SBA's role in assisting transitioning service members and their spouses who want to start and grow their own businesses, and updates on federal efforts to help veteran-owned small businesses access capital.
"The Veterans Advisory committees provide a critical role in identifying areas where more work can be done to support veteran entrepreneurs," said Larry Stubblefield, Associate Administrator for SBA's Office of Veterans Business Development. "I'm especially looking forward to working with the new ACVBA Chairwoman, Elizabeth O'Brien, whose focus will be connecting veteran entrepreneurs to available resources."
ACVBA Chairwoman Elizabeth O'Brien is the senior director of the Military Spouse Program at Hiring Our Heroes, an initiative of the U.S. Chamber of Commerce Foundation. A military spouse living in Springfield, Virginia, O'Brien advocates for meaningful employment opportunities for the more than one million members of the military spouse community. She oversees the Military Spouse Program's hiring events and the Military Spouse Employment Advisory Council, comprised of national companies committed to hiring military spouses and creating best practices in military spouse employment.
Both IATF and ACVBA meetings are held quarterly at SBA headquarters, 409 3rd Street SW, Washington, D.C. 20416.  Both public meeting transcripts may also be found at www.sba.gov/ovbd under section heading "Federal Advisory Committees" following each meeting.
Advance notice of attendance is requested. Anyone wishing to attend and/or make comments to the IATF or ACVBA must contact SBA's Office of Veterans Business Development no later than March 1 at veteransbusiness@sba.gov.  Comments for the record will be limited to five minutes to accommodate as many participants as possible.
Written comments should be sent to veteransbusiness@sba.gov by March 1.  Special accommodation requests, as well as any questions, should also be directed to SBA's Office of Veterans Business Development at the same email address, or by calling (202) 205-6773.
About the U.S. Small Business Administration
The U.S. Small Business Administration makes the American dream of business ownership a reality. As the only go-to resource and voice for small businesses backed by the strength of the federal government, the SBA empowers entrepreneurs and small business owners with the resources and support they need to start, grow or expand their businesses, or recover from a declared disaster. It delivers services through an extensive network of SBA field offices and partnerships with public and private organizations. To learn more, visit www.sba.gov.
Contact: Carol.chastang@sba.gov (202) 205-6987 
Follow us on Twitter, Facebook, Blogs & Instagram 
Release Number: 19-09
SOURCE U.S. Small Business Administration
Related Links
SBA's Emerging Leaders Initiative to Help Growing Entrepreneurs Opens for 2019 Recruitment - PRNewswire
Posted: 26 Feb 2019 01:23 PM PST
WASHINGTON, Feb. 26, 2019 /PRNewswire/ -- The U.S. Small Business Administration (SBA) announced the launch of the 2019 Emerging Leaders Initiative for executives of small businesses poised for growth in emerging markets.  Local area recruitment for the 2019 training cycle is currently ongoing at designated SBA District Offices.  Interested small business owners can learn more regarding eligibility, how to apply, class schedules, and locations at www.sba.gov/emergingleaders, or by contacting their local SBA District Office.
"I am proud of the success the Emerging Leaders and the impact the training has made in helping to take small businesses to the next level," said Allen Gutierrez, Associate Administrator of the SBA's Office of Entrepreneurial Development.  "Since its inception in 2008, Emerging Leaders has trained more than 5,000 small business owners, creating over 6,500 jobs, generating over $300 million in new financing, and securing over $3 billion in government contracts."
The SBA's Emerging Leaders provides free entrepreneurship education and training for executives of small businesses that are potential job creators.  This intensive executive entrepreneurship series includes nearly 100 hours of classroom time.  Participants are provided with the opportunity to work with a network of experienced coaches and mentors, attend specialized workshops, and develop connections with their peers, city leaders, and the financial community in order to build sustainable businesses that promote economic development within their communities. 
About the U.S. Small Business Administration
The U.S. Small Business Administration makes the American dream of business ownership a reality. As the only go-to resource and voice for small businesses backed by the strength of the federal government, the SBA empowers entrepreneurs and small business owners with the resources and support they need to start, grow or expand their businesses, or recover from a declared disaster. It delivers services through an extensive network of SBA field offices and partnerships with public and private organizations. To learn more, visit www.sba.gov. 
Contact: Cecelia.Taylor@sba.gov (202) 401-3059 
Follow us on Twitter, Facebook, Blogs & Instagram
Release Number: 19-08
SOURCE U.S. Small Business Administration
Related Links
SBA says it's back in business after shutdown stall - Federal News Network
Posted: 26 Feb 2019 12:30 PM PST
A 35-day partial government shutdown presented different challenges for federal agencies but at least one seems to be back in business. The Small Business Administration (SBA) is operating at pre-shutdown levels despite losing 20 full lending days during the appropriations laps in December and January.
"As a result of process improvements put in place by Administrator Linda McMahon, our ability to get back to business was greatly enhanced," William Manger, associate administrator of SBA's Office of Capital Access, told the House Small Business Subcommittee on Investigations, Oversight and Regulations on Tuesday. "For example, by the end of 2018 we had cut in half the time it takes to process and approve loan applications. These developments played a key role in dealing with the volume of applications once our systems were again open."
As of Friday, SBA had approved more than 7,900 loans and a total $3.7 billion since reopening Jan. 28, Manger said.
Exempt operations during the shutdown included administrative closings of previously approved 504 loans, limited lender oversight and risk management of the agency's loan portfolio, microloans through intermediaries who had already received funding, disaster loan processing and the online lender match platform.
Manger told Subcommittee Chairwoman Judy Chu (D-Calif.) that when the appropriations lapse hit, a couple hundred loan applications had come through on a non-delegated basis, as opposed to the nearly 80 percent of 7(a) loan applications which come through on a delegated basis. That means they come through SBA's electronic system and are funded in real time.
The couple hundred non-delegated applications could not be reviewed during the shutdown. However, some exempt employees came in to process 504 program loans which had been approved and obligated prior to the funding lapse. These were handled in order of first in, first out, Manger said.
The agency shut off its central service system so that no loans were joining the queue during the shutdown. Therefore, he said, there was no backlog of loan applications when SBA reopened. Time-sensitive loan applications were prioritized and the agency brought on extra resources to work through the volume.
However, SBA has seen an uptick in loan applications that has remained high since the shutdown. Chu asked Manger if it was possible to insulate lending programs from future appropriations lapses, but he said the Antideficiency Act prohibits SBA from putting their normal guarantees on loans.
He also provided an update from a Feb. 6 hearing of the House Committee on Small Business, when an Alexandria, Virginia-based brewer said he was struggling to secure an SBA loan to expand his business due to the shutdown. Since then, Manger said, SBA has since reached out to and approved a loan modification for that company.
Looking ahead, Manger said an update of the
Standard Operating Procedure 50 10 5(K
) will take effect April 1 and the agency has plans to inform lenders before then. The update was rolled out last week and implements regulations and offers guidance to 504 or 7(a) program users.
In addition, the Small Business 7(a) Lending Oversight Reform Act of 2018's June 21 deadline is approaching and Manger said he expected SBA to meet it. Signed into law last year, the legislation modifies the Office of Credit Risk Management's supervisory duties and the committee's review of OCRM formal enforcement action recommendations.
OCRM must now supervise 7(a) lenders, lending partners or participants in a program from the Office of Capital Access, small business lending companies and non-federally regulated lenders. When asked by Rep. Ross Spano (R-Fla.) what the greatest challenge was for the 7(a) and microloan programs, Manger said it was making sure SBA's programs reach Americans in every area, especially rural and historically underutilized business zones.
He also told the subcommittee that SBA seeks to promulgate rules for its express program, which has operated without for two decades. The final rule will likely be promulgated in the summer, after going through public comments and submitted to the Office of Management and Budget for review.
"It was only operating on SOP, and that is not good policy," he said.
Copyright © 2019 Federal News Network. All rights reserved. This website is not intended for users located within the European Economic Area.
Ivey secures disaster relief for Elmore County tornado victims from federal Small Business Administration - Yellowhammer News
Posted: 22 Feb 2019 11:35 AM PST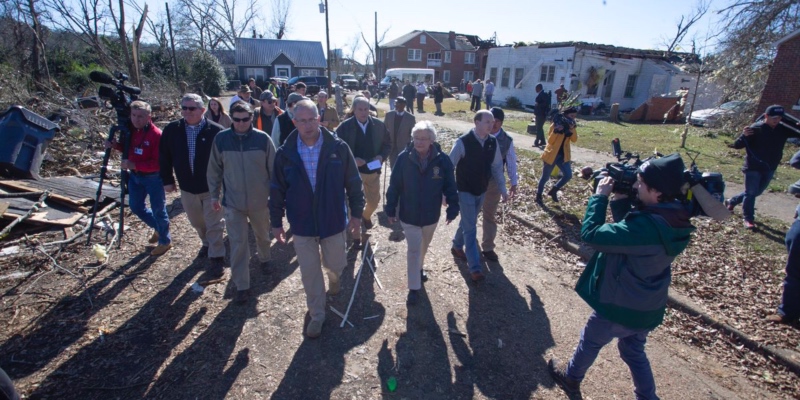 MONTGOMERY — A nonpartisan, in-depth report on the state of Alabama's infrastructure conditions released Tuesday confirms what previous research has shown: inadequate infrastructure funding is costing the average Alabamian hundreds of dollars in extra repair and operating costs, in addition to lost time.
TRIP, a national transportation research group, broke its Alabama research into seven regional reports, besides releasing its statewide findings. The group also organized local press conferences corresponding to the seven regional reports, with Montgomery, Birmingham, Tuscaloosa and Anniston occurring Monday, followed by Decatur-Huntsville, Mobile and Florence on Tuesday.
While the average Alabamian anecdotally can attest to the need for improved infrastructure across the state and in their own community, TRIP's reports turn those everyday frustrations into tangible numbers and real dollar amounts. From a public policy standpoint, the data is invaluable — and eye-opening.
922
The bottom line
For state legislators set to consider Governor Kay Ivey's infrastructure plan (which will be announced Wednesday), one of the unmissable facts in the report is that the buying power of the current state gas tax is now less than 50 percent of what it was in 1992 when the tax was last adjusted.
Additionally, TRIP's report conclusively shows that raising the gas tax by a reasonable number will actually put considerable money back in the average Alabamian's pocket because of savings related to vehicle crash and operating costs alone.
The research advised that the total amount of vehicular operating costs caused statewide by deficient infrastructure is $2 billion annually. The financial cost of excess traffic crashes due to insufficient infrastructure is an additional $1.8 billion every year.
The third type of cost associated with infrastructure needs is that of lost time and wasted fuel due to congestion. TRIP said that another $1.5 billion is wasted annually across Alabama in this important category.
Added together, these three separate costs associated with underfunded Alabama infrastructure amounts to $5.3 billion per year — a staggering amount of money that is largely coming out of the pockets of hardworking families across the state.
"Due to inadequate state and local funding, 30 percent of major roads and highways in Alabama are in poor or mediocre condition. Driving on rough roads costs the average Alabama driver $507 annually in additional vehicle operating costs [alone]," the report explained.
"From 2013 to 2017, 4,507 people were killed in traffic crashes in Alabama," the research said. "Traffic crashes imposed a total of $5.5 billion in economic costs in Alabama in 2017 and traffic crashes in which roadway features were likely a contributing factor imposed $1.8 billion in economic costs."
Then, when it comes to congestion-related costs, TRIP wrote, "The state's roads are seeing unprecedented levels of traffic, with the number of vehicle miles of travel per lane mile in Alabama increasing 40 percent from 1990 to 2015. Congested roads choke commuting and commerce and cost Alabama drivers $1.5 billion each year in the form of lost time and wasted fuel. In the most congested urban areas, drivers lose up to $990 and nearly one full work week per year sitting in congestion."
Broken down regionally, the total annual cost of insufficient infrastructure to the average Alabamian is $1,301 in Anniston-Oxford-Gadsden, $1,846 in Birmingham, $1,467 in Florence, $1,307 in Decatur-Huntsville, $1,576 in Mobile, $1,339 in Montgomery and $1,713 in Tuscaloosa.
Jobs, jobs, jobs
In addition to the tremendous amount of money that insufficient infrastructure costs the average Alabamian, industrial and economic development are also severely impacted.
"The health and future growth of Alabama's economy is riding on its transportation system," TRIP noted.
"Each year, $432 billion in goods are shipped to, from and within sites in Alabama, mostly by truck. Increases in passenger and freight movement will place further burdens on the state's already deteriorated and congested network of roads and bridges," the report outlined. "The design, construction and maintenance of transportation infrastructure in Alabama support 65,068 full-time jobs across all sectors of the state economy. These workers earn $2.1 billion annually. Approximately 940,000 full-time jobs in Alabama in key industries like tourism, retail sales, agriculture and manufacturing are completely dependent on the state's transportation network."
Recommendation
TRIP emphasized that the buying power of the state gas tax, last adjusted in 1992 "has been more than cut in half by inflation and increased fuel economy."
Unfortunately, this means that the vast majority of Alabama's current transportation budget is devoted to preserving the existing system rather than adding needed capacity.
TRIP explicitly affirmed a separate 2019 report by the University of Alabama's Alabama Transportation Institute and Alabama Transportation Policy Research Center that said, through 2040, the Yellowhammer State should be spending a minimum of $600 million annually on additional roadway capacity to allow the state to be economically competitive.
"An annual investment of $800 million in additional roadway capacity would optimize Alabama's economic opportunities," TRIP concluded.
Montgomery press conference
At the capital city's regional press conference Monday morning, a researcher and co-author of the TRIP report spoke alongside local officials and Alliance for Alabama's Infrastructure Executive Director Drew Harrell.
TRIP's Carolyn Kelly said, "[W]ithout additional funding, Alabama's roads and bridges may deteriorate further, the already-high traffic fatality rate may rise even more and drivers and businesses will lose time and money stuck in congestion in a deficient system."
She said that the longer Alabama waits to address the issue, the more it will cost.
"While the [annual] costs are already startling high, they'll grow even higher in the future without adequate transportation funding and without an adequate effort to improve the condition and the efficiency of Alabama's transportation network," Kelly advised. "The reality is the state faces a significant and growing transportation shortfall."
"Increasing investment in Alabama's network of roads, bridges and transit is vital to boosting the state's economy and the quality of life of its residents," she added.
Montgomery Mayor Todd Strange also stressed that investing in the Port of Mobile must be a statewide infrastructure priority, as the port's economic impact is felt all across Alabama.
As it turns out, Alabama drivers are already paying for roads. Except these are bad roads, congested roads and unsafe roads. Alabama drivers waste $5.3 billion a year in additional vehicle maintenance costs, wasted fuel, lost time, and more on AL roads. #FixALroads #alpolitics pic.twitter.com/gxstQZVOQT

— Drew Harrell (@DrewHarrell22) February 25, 2019
RELATED: Legislators move to add accountability, transparency to infrastructure spending
Sean Ross is a staff writer for Yellowhammer News. You can follow him on Twitter @sean_yhn
SBA offering free small business leadership program in Lakes Region - The Laconia Daily Sun
Posted: 25 Feb 2019 09:05 AM PST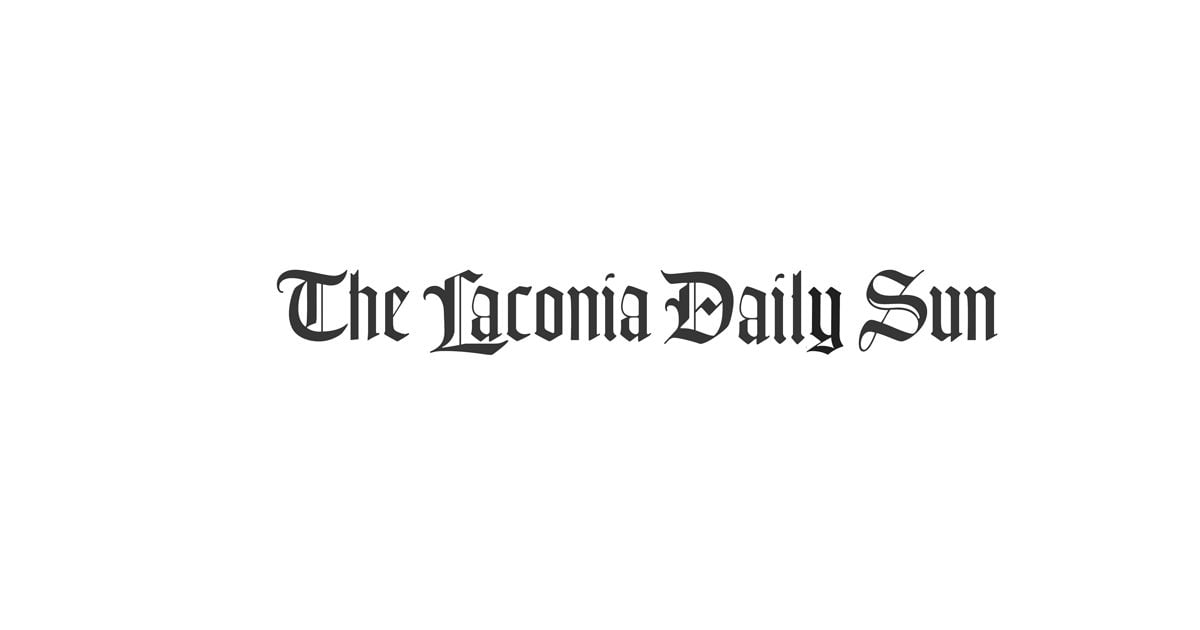 CONCORD – The U.S. Small Business Administration is seeking 20 small business owners in the Lakes Region to participate
in the 2019 Emerging Leaders Initiative that will give them an opportunity to develop a three-year,
tailored strategic growth plan for their businesses. The program is free and provides firms with the
organizational structure, resource network and assistance needed to build a sustainable business of
size and scale. It begins in April at the Franklin Savings Bank's Community Learning Center in Tilton
and is delivered in 13 sessions held every other Tuesday morning through October.
Over the course of seven months, participants are given the opportunity to work with experienced mentors and develop
connections with their peers, community leaders, and the financial community.
The curriculum is specifically designed to stimulate and support the expansion of a business by exploring new markets, increasing revenues, and building capacity. Emerging Leaders delivers advanced training and provides strategies to assist firms in accessing new avenues of capital, providing practical tools for business development, and establishing a network of government resources and
business leaders that can assist their businesses.
To be considered, firms must have annual revenues of at least $250,000, have three years of operations and at least one employee. Some examples of past participating businesses include manufacturers, retail/wholesalers, contractors, professional services and food service.
To be considered for the class, fill out the online registration at interise.org/SBAemergingleaders, by March 8.
More details about the Emerging Leaders Initiative are available at www.sba.gov/emergingleaders or you can reach out to the SBA office by emailing rachael.roderick@sba.gov
or greta.johansson@sba.gov or calling 603-225-1400.